As a crochet and knit designer, I love learning new techniques and building up my skill repertoire. One of the ways I do this is by following other designers' patterns, and throughout the years I have had the privilege of working through some beautiful patterns. Etsy is a wonderful place to discover creative handmade items from around the world, and it is also a great resource for crocheters and knitters since many designers sell their patterns on this platform. In this blog post, I would love to share some of my favourite patterns on Etsy (all perfect for the chilly fall/winter season), some beautiful gift ideas, and give you the opportunity to win a $100 Etsy gift card (CAD)!
One of my favourite beanies of all time is the Braided Cable Beanie by Casey of Prem Knits. How luscious are these amazing cables? It was a wonderful way for me to practice knitted cables and it is much easier than it looks since cables simply involve displacing stitches and working them at a later time.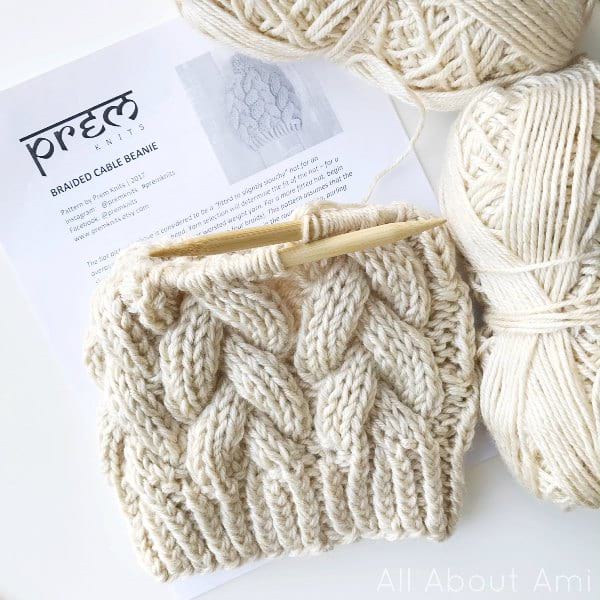 I used a beautiful pink yarn and a white pom pom for this particular Braided Cable Beanie, and I adore this combo together! If you have been wanting to improve your knitting skills, I highly recommend you check out this pattern! The Braided Cable Beanie pattern can be found HERE and my blog post about this beanie (with all the detailed yarn info) can be found HERE.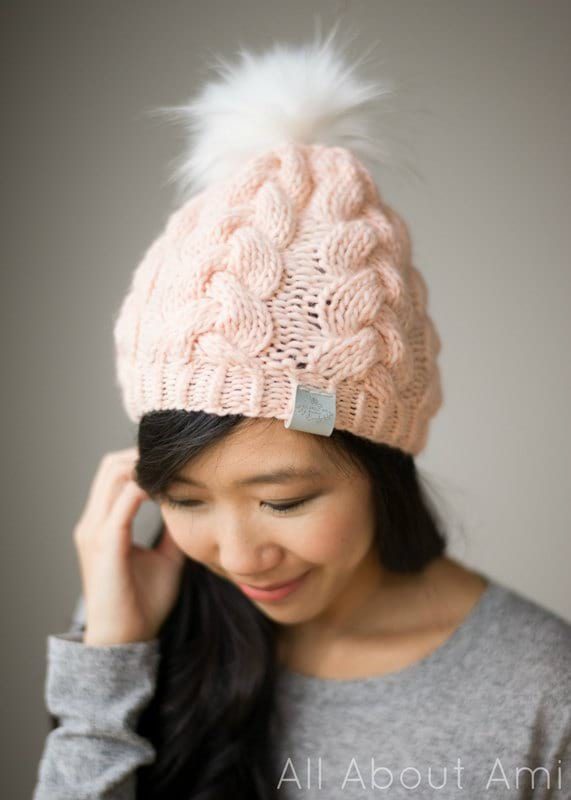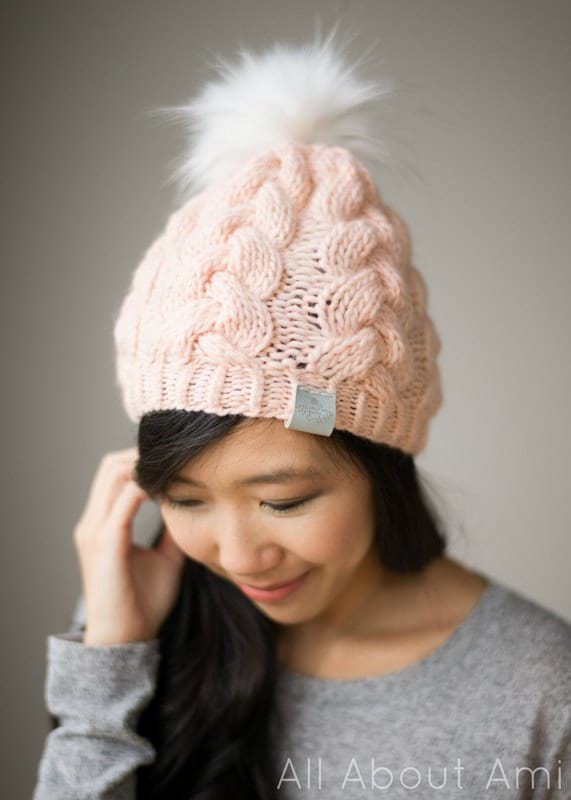 When I found this chic twisted headband pattern by Teresa of Debrosse called "The Roseaux Headband", I went on a knitting spree and made so many as gifts. They are extremely addictive to knit since you knit continuously in the round, and it is so fun choosing different colours.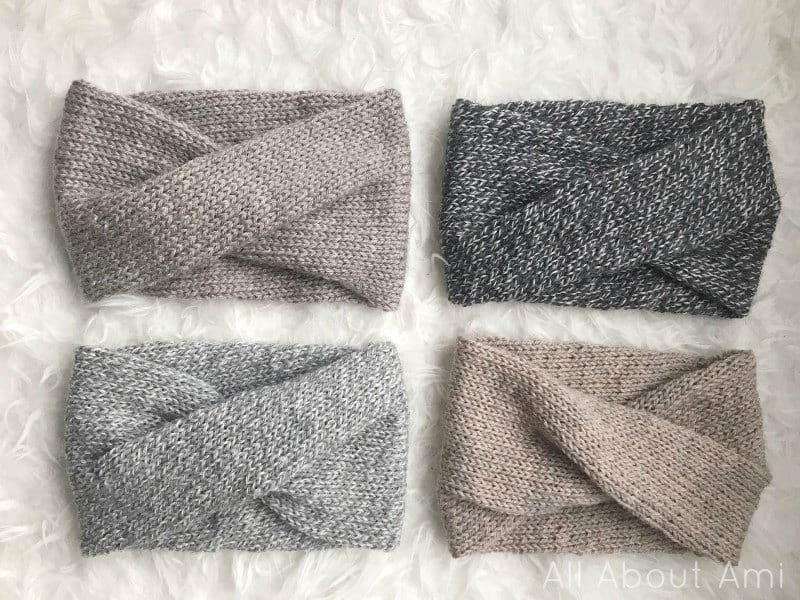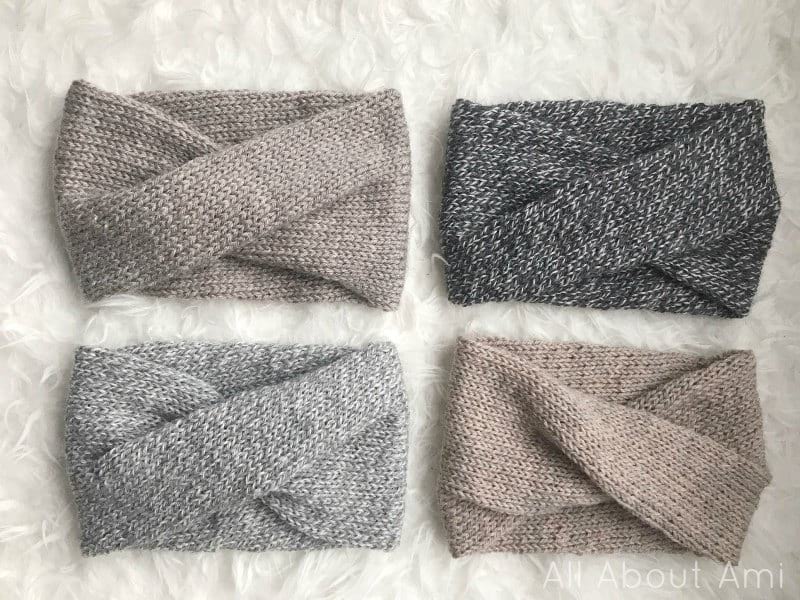 This beautiful headband hugs your head very snugly and feels so warm on chilly days. I adore this pattern, and if you are looking for handmade gift ideas, this one is perfect! Check out the Roseaux Headband Pattern HERE and my blog post about them HERE.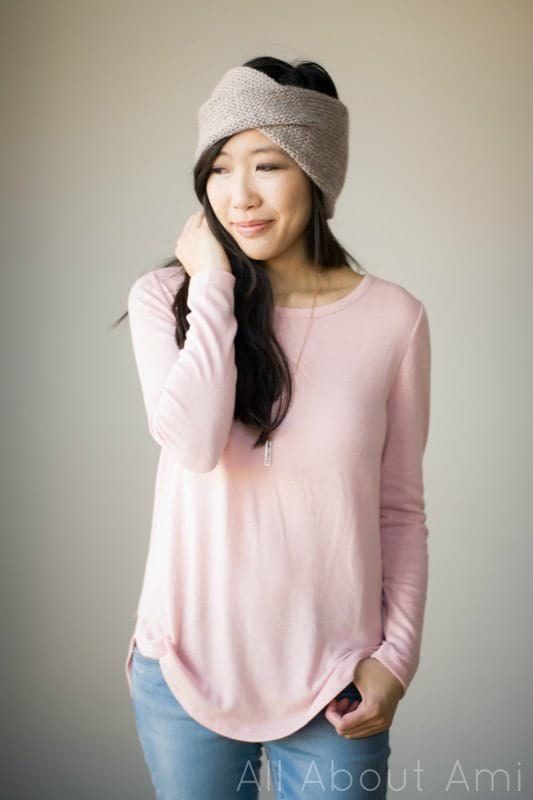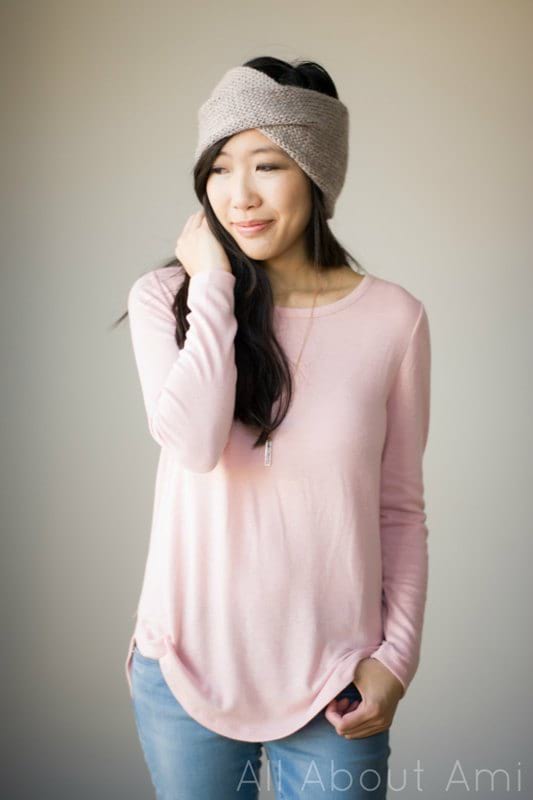 The Miriam Cowl by Vanessa of VanessaKnits was a great challenge for me as I had never knit lace before! It was very fun seeing the delicate lace build up in such a clean design, and it was wonderful being able to check knitted lace off my bucket list of knit techniques to try!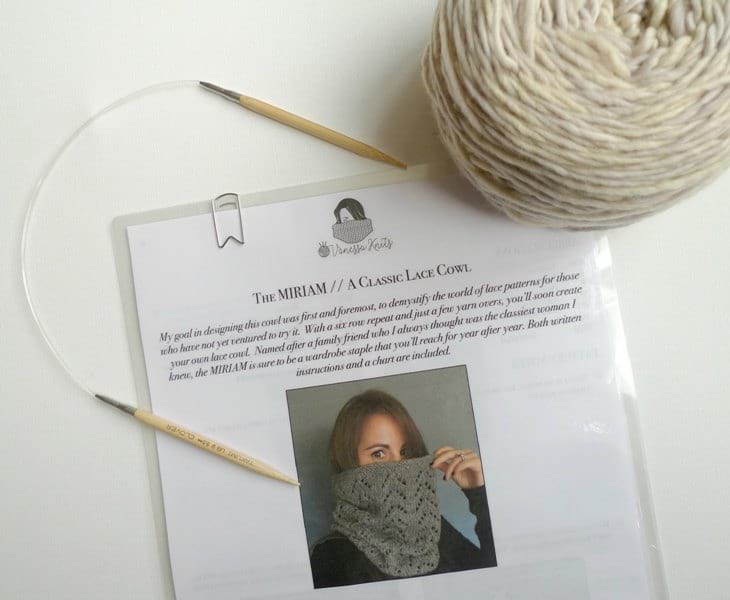 This cowl is so elegant and perfect to quickly throw on as you are running out the door. Since I used a wool yarn, it is very warm and fits comfortably under my jackets while hugging my neck. Check out the Miriam Cowl pattern HERE and my blog post about it HERE.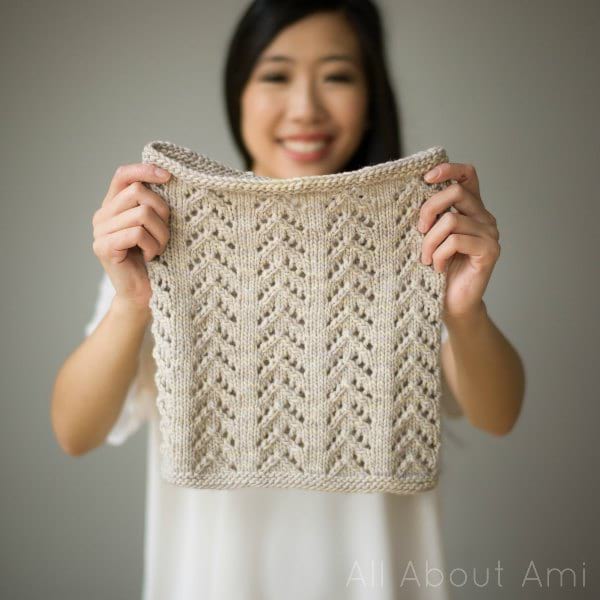 Ever since I picked up knitting again as an adult, I had always wanted to try knitting fair isle as I loved the little contrasting "hearts" I saw on these gorgeous hats. I used Kathleen of Country Pine Designs' patterns and I had such a blast whipping up these beanies in these striking colour combinations.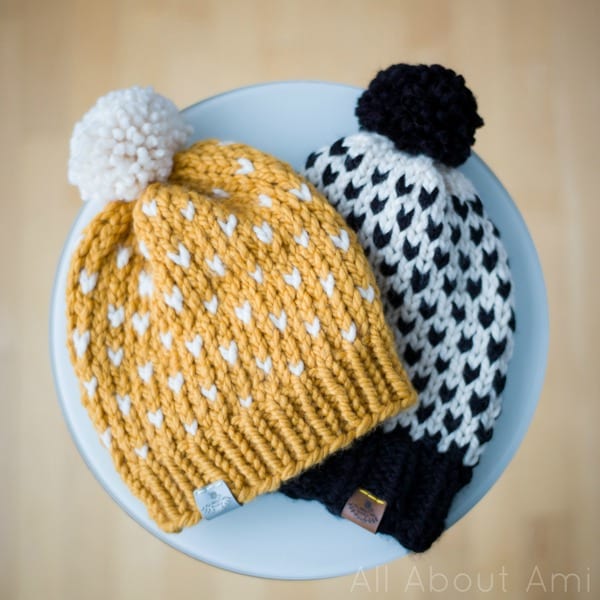 These fair isle beanies look so chic when worn, and they are a great way to add a pop of colour to your fall/winter outfits! Check out the fair isle pattern HERE and my blog post about them HERE.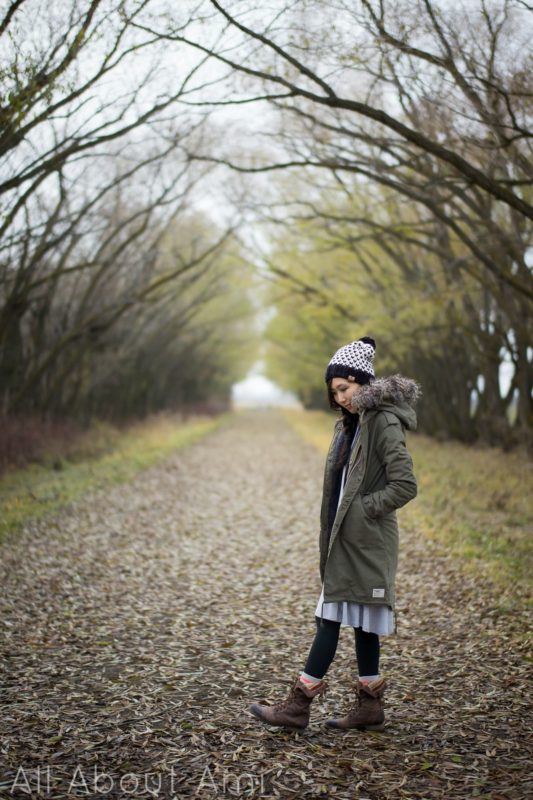 Extreme knitting was another challenge that I wanted to tackle when I saw these luxurious big stitch blankets on social media. I am so thankful that I connected with Sarah of Mama Knows Luxury who made all my extreme knitting dreams come true! I was able to use her roving wool and giant needles to knit this chunky and warm blanket in no time. She has put together a kit so that you can try your hand at extreme knitting as well if you are interested! Check out the Extreme Knitted Blanket Kit HERE and my blog post detailing my experience knitting this blanket HERE.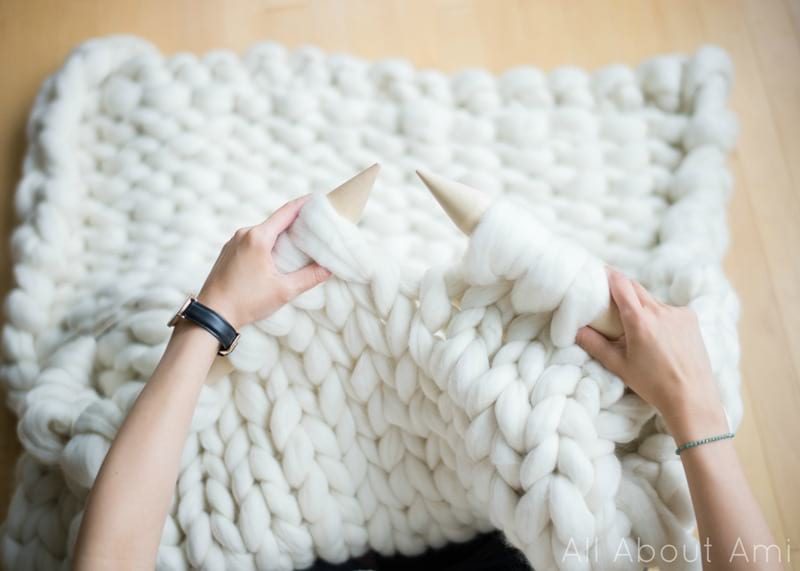 As a mom, it has been amazing being able to make unique handmade items for my little girls. I made these stylish loop boots using the Little Diva/Furrylicious Boots pattern by Two Girls Patterns, and Myla got so much wear out of them. We used a suede sole so that these boots had plenty of grip, and the gold buttons added such an elegant touch. We always got so many compliments and questions about these boots whenever Myla wore them out!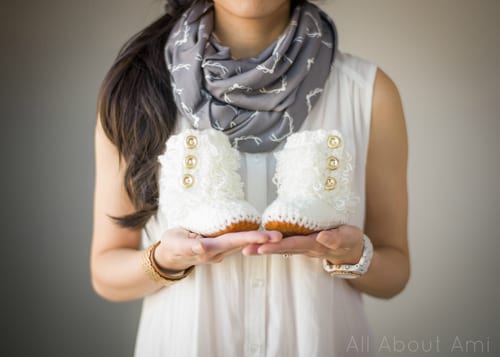 How adorable was Myla in her handmade boots? Myla was so tiny back then! You can check out the toddler boots pattern HERE and my blog post about them HERE.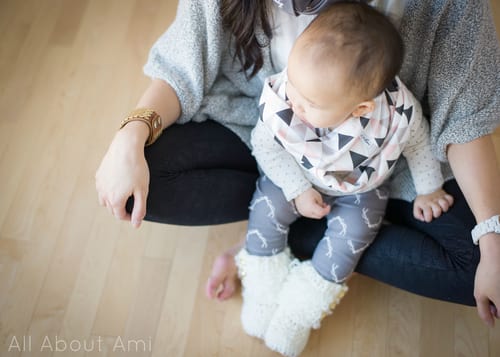 Another beloved item that I crocheted for the girls are these Bear Cowls! They are such a beautiful design by the Velvet Acorn since they are a cowl and hat in one. If they do not want to wear the hat part, they can pull it down like a hood while still keeping their neck warm. Brielle has been wearing hers to school and it has been doing a great job keeping her warm during the chilly mornings and at recess. You can check out the Baylie Bear Cowl pattern HERE and my blog post about them HERE.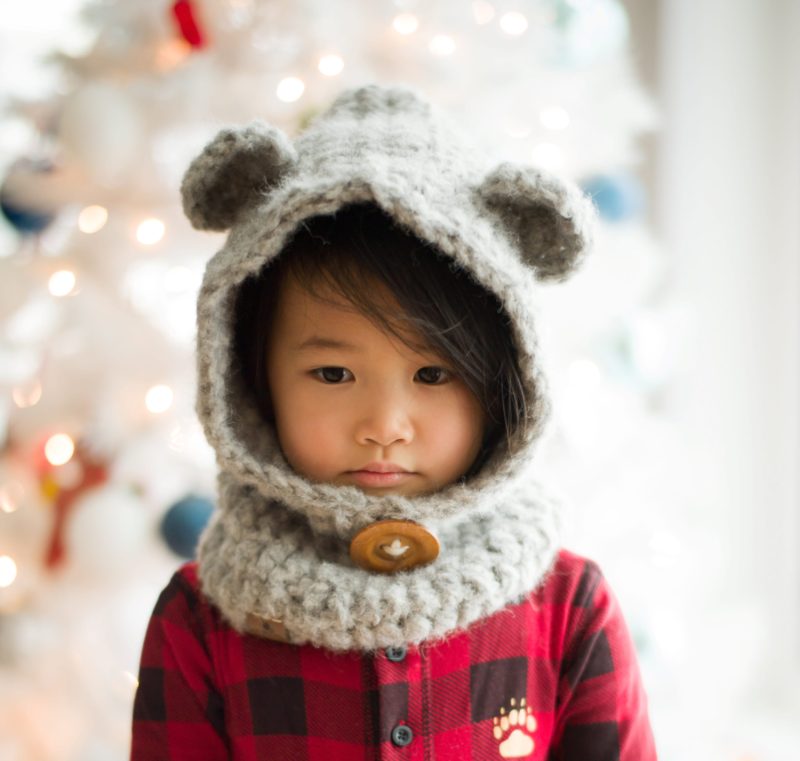 One of my favourite Etsy purchases from a while ago is this lovely Pride & Prejudice Book Scarf by Storiarts! I was so intrigued when I first saw these designs, and I thought it was so clever to have an excerpt from the book printed on a cream background to resemble a page. With these scarves, you get to wear your favourite pieces of literature! Check out the Pride & Prejudice Book Scarf HERE (the pattern for my Cozy Crochet Mittens can be found HERE).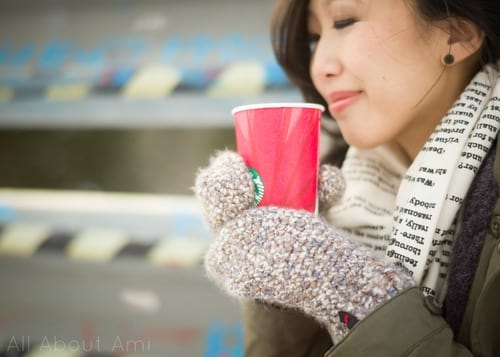 As a thank you for being a part of their affiliate program, Etsy recently gifted me all these amazing handmade items that I would love to show you! I was so touched by all these beautiful items, particularly the personalized items such as the zipper pouch and keyring with my name, and the personalized necklace with the letters "mb" which stand for the names of my daughters, Myla and Brielle. All of these items would make exquisite gifts for loved ones, friends and teachers. I have listed the links below!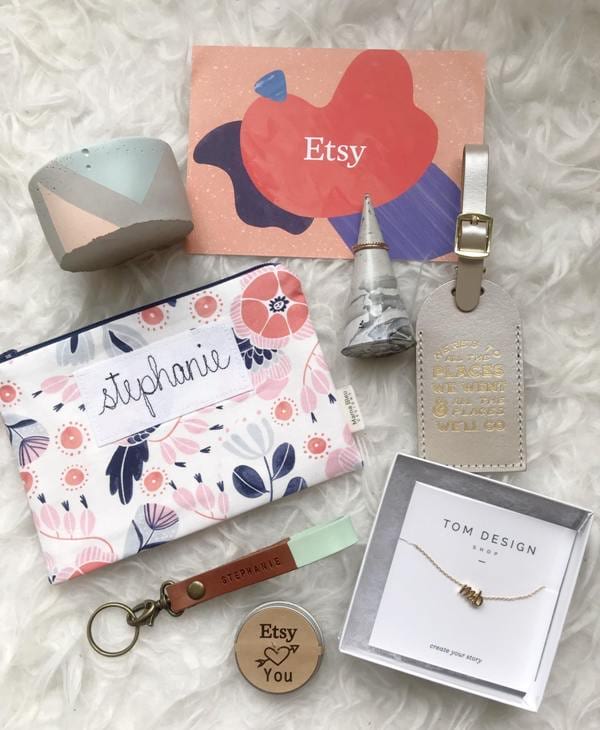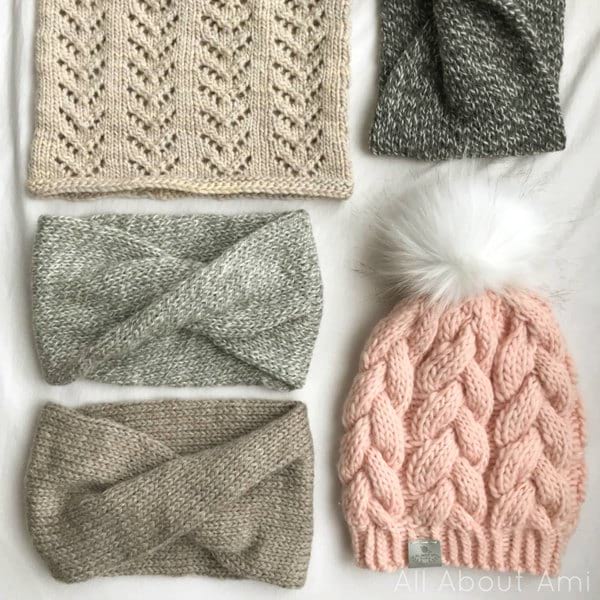 Etsy is such a treasure trove of beautiful items and patterns, and we are partnering together to give one of you the chance to win a $100 Etsy gift card (CAD)! To enter the giveaway, leave a comment below and let me know what your favourite item in this blog post is or what you would purchase with your gift card! This giveaway is open WORLDWIDE and will close on Sunday, October 20 at 8 PM MST.
Thank you to Etsy for sponsoring this post and giveaway. All opinions expressed are 100% my own!