This week I wanted to let you know about a little feature I have in Happily Hooked Magazine!  This magazine is geared towards crocheters and is available in digital and print form.  The issue I received is the first Happily Hooked Magazine I have had the chance to go through, and each magazine contains exclusive designs that can only be found in Happily Hooked!  Furthermore, each pattern is hand-tested and guaranteed to be error-free so you do not waste time or yarn, and they have projects for all skills and interests.  The magazine is also 100% ad-free, so it is packed to the brim with designs!  My feature is in the January/February 2018 issue!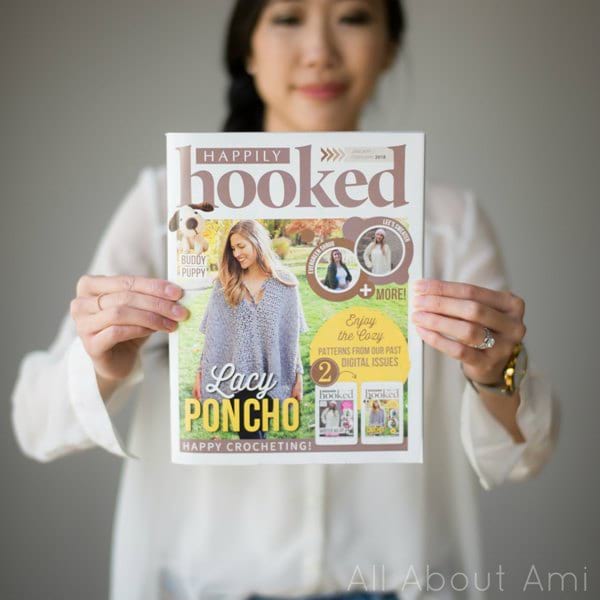 I was contacted by Lee Sartori, the Assistant Editor of Happily Hooked as she asked if she could send me some interview questions for a feature!  As soon as I read her questions, I was impressed that they were geared specifically towards me as you could tell that she was familiar with my background and work, versus a stock set of questions that might be used for everyone.  Lee interviews various designers and artists in her series called "Friend Lee Features", and the questions that made it into the magazine are, "What is one of your personal favourite accomplishments?" and "What advice would you give to crocheters just beginning their own journey"?  In a nutshell, I talked about how becoming a regular collaborator of Lion Brand Yarn has been one of my personal favourite accomplishments!  Being patient and giving yourself a lot of grace when learning any new skill is important, and once you get into the rhythm of the movements and get the basic stitches under your belt, a whole new world of possibilities will be opened to you!  Pictured in the two-page spread are my amigurumi shelf, Fluff Bears, Sea Breeze Sweater, and DIY Yarn Storage!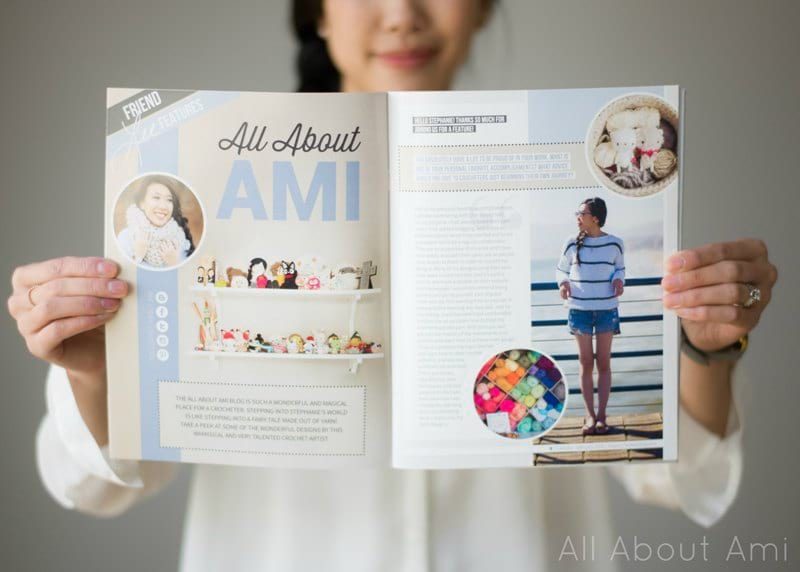 Lee herself is a crochet designer from Ontario, Canada whose designs are frequently published in Happily Hooked as well!  She is very creative with her photos, and her Instagram posts are always so interesting- you can follow her HERE!  You can find her wide range of crochet designs on Ravelry HERE!  Lee has also joined the Knit and Crochet Now team for Season 9 on PBS- how very exciting!  Thank you for featuring me, Lee!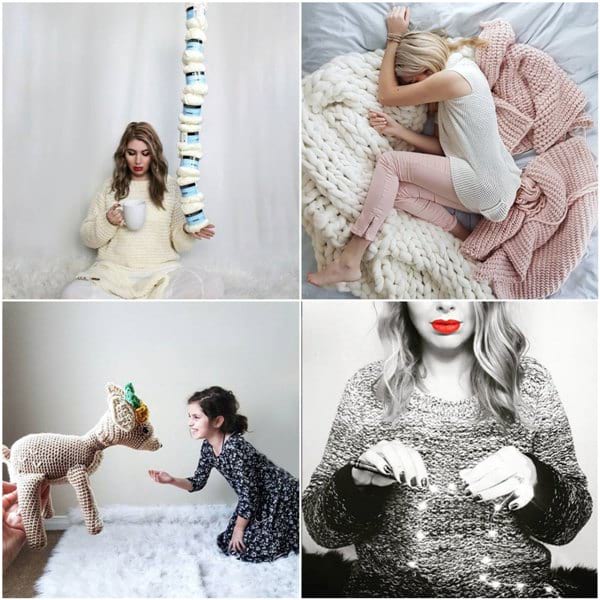 If you are interested in designing crochet patterns, check out the Happily Hooked Submissions Call!  You can see what they are generally looking for in upcoming months and submit your ideas!  You can subscribe to Happily Hooked Magazine HERE as they have monthly and yearly digital subscriptions available!  They also host Crochet-Along's which you can check out HERE!  I love discovering new resources for crocheters!
Note: This post contains affiliate links!  If you subscribe to Happily Hooked Magazine using my links, I will receive a commission at no extra cost to you!