As makers, we love creating items and dreaming up how a pile of materials can be transformed into something completely different using our imaginations!  On my blog, I primarily focus on knitting and crocheting, but I have always been intrigued by other crafts, particularly those that use yarns or similar fibres as well.  This week I am excited to let you know about a brand new book on the market that presents a beautiful art form that I do not have very much experience with: weaving.  This stunning new book entitled "Weaving Within Reach" is written by fellow maker Anne Weil of Flax and Twine.  Anne is also the author of "Knitting Without Needles" and the creator of the viral giant arm knit bunny that you have probably seen.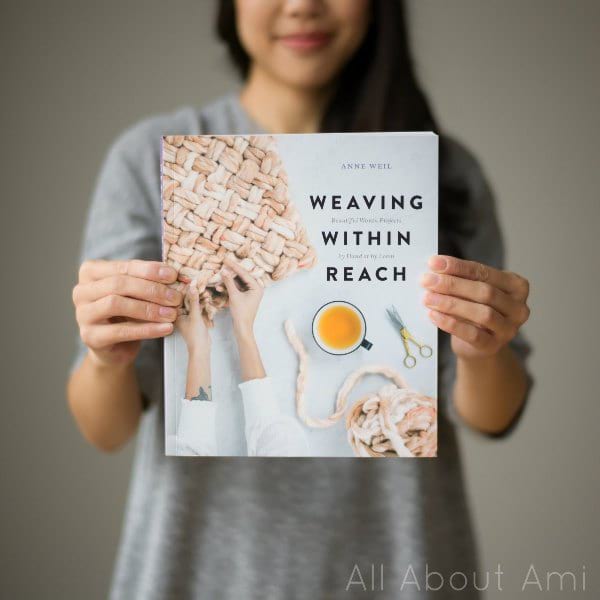 Weaving Within Reach contains 25 beautiful projects that range from jewelry and pillows to wall hangings and clutches.  As stated in the description, "From complete beginner to intermediate, Weaving Within Reach allows you to craft at your comfort level, even if you don't know the difference between the warp and the weft."  As soon as I read this, I was greatly comforted as I myself had never even heard of the terms "warp" and "weft"!   The projects are organized into three sections: non-loom projects (free weaving that does not require a loom), made-loom projects (made using objects that you can transform into a loom such as cardboard), and frame-loom projects (using looms that have rigid structure with pegs).  As Anne explains, weaving is the "art of bringing one material over and under another material", and I find it fascinating how she has created so many sophisticated designs using a wide variety of materials and techniques.  Let's take a look at some of them!
The Twill Tape Bento Bag is a non-loom project using woven twill tape.  The construction is brilliant and I love the minimalist and modern look of it!  How stunning does it look as a project basket or bag with yarn flowing out of it?  Each of Anne's designs include the written instructions as well as very clear step-by-step pictures that accompany the text.  Each project also includes the skill level (e.g. Beginner or Intermediate) and the approximate time required to complete the project.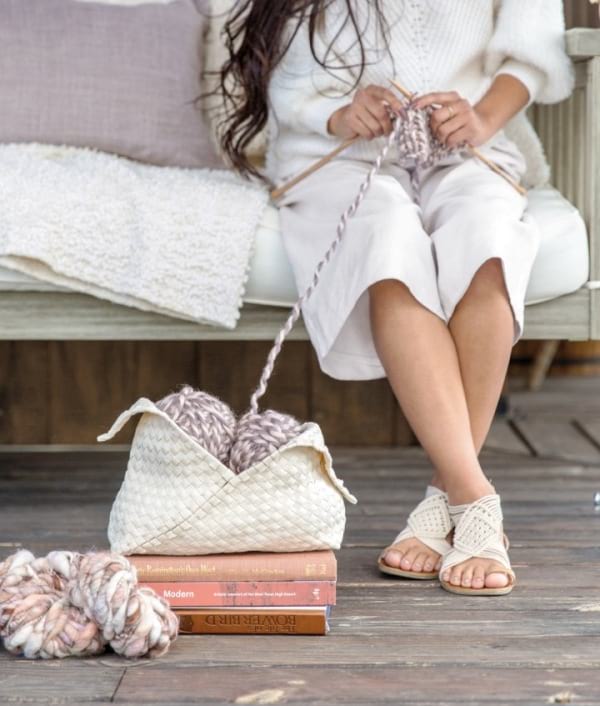 One of the made-loom projects is this gorgeous Chunky Woven Storage Basket using a cardboard box and jumbo yarn.  I think they look so stunning in the home, and after seeing the process photos, I am very intrigued and would love to try making one!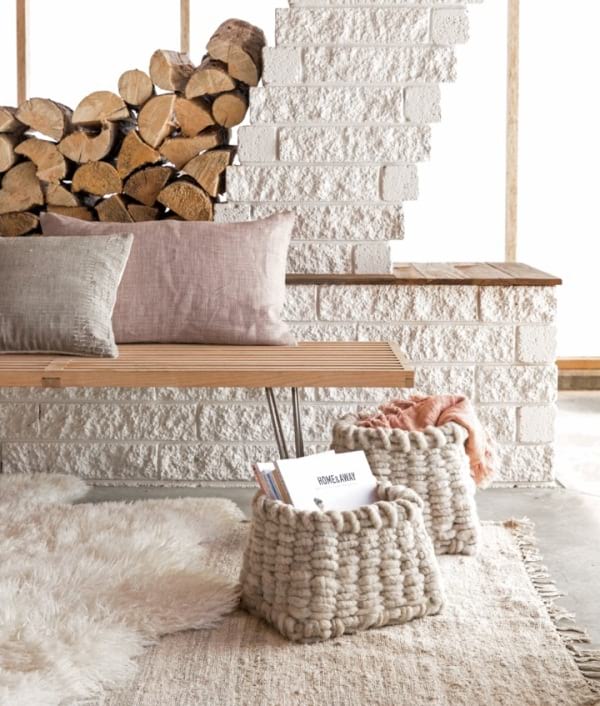 Another made-loom project is this absolutely adorable Stuffed Bunny Rabbit!  The construction is fascinating, and I think it is such a sweet idea as a gift.  Who knew there was another way to make stuffed animals with yarn besides knitting and crocheting amigurumi?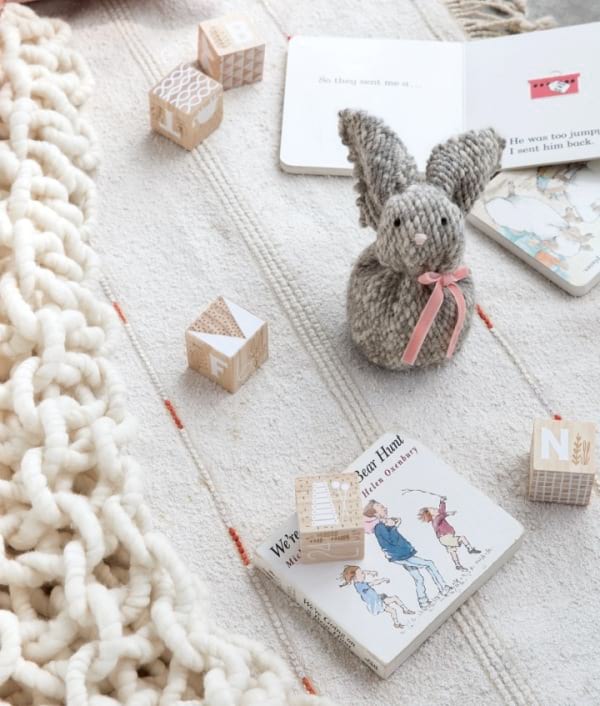 The About-the-Town Tote is a frame-loom project that uses a beautiful color-gradient technique. This tote bag looks so sturdy and rustic, and the process photos using the loom look so interesting!  The leather handles add such a luxurious finish to this gorgeous woven bag.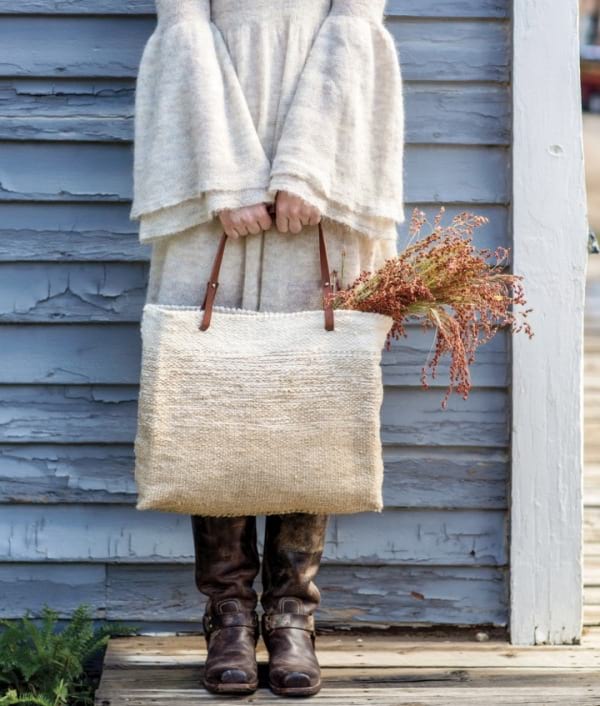 Anne gifted me a "Twined Rope Bowl" that she personally made using twined cotton rope, and it is so lovely!  I am honoured to own one of her pieces, and these bowls are so practical as they can display fruits and vegetables, or in my case- yarn!  As Anne suggests, they would make wonderful house-warming or thank you gifts for a host with their beautiful texture.  If it isn't obvious already, I tend to gravitate towards neutral color yarns as evidenced by all my grey and taupe yarn balls left-over from previous designs!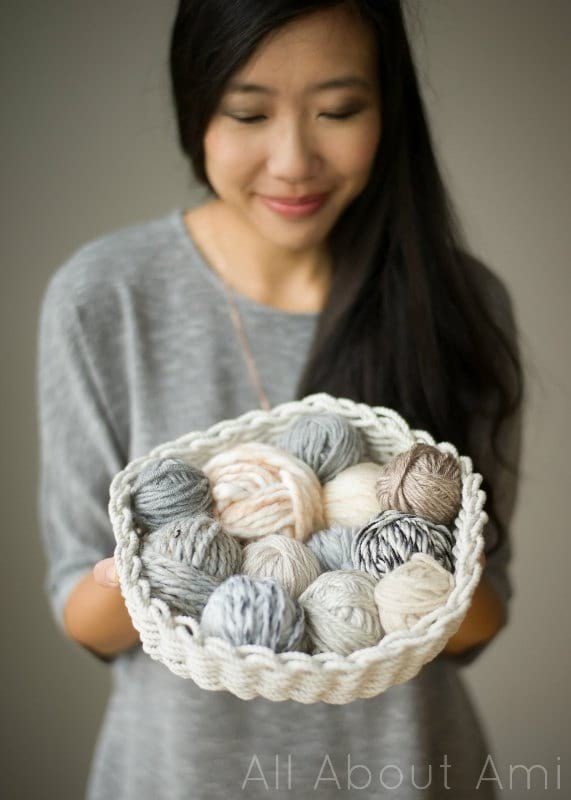 Weaving is often used in making baskets and containers, and this is a wonderful intermediate non-loom project that one could try and tackle from the book!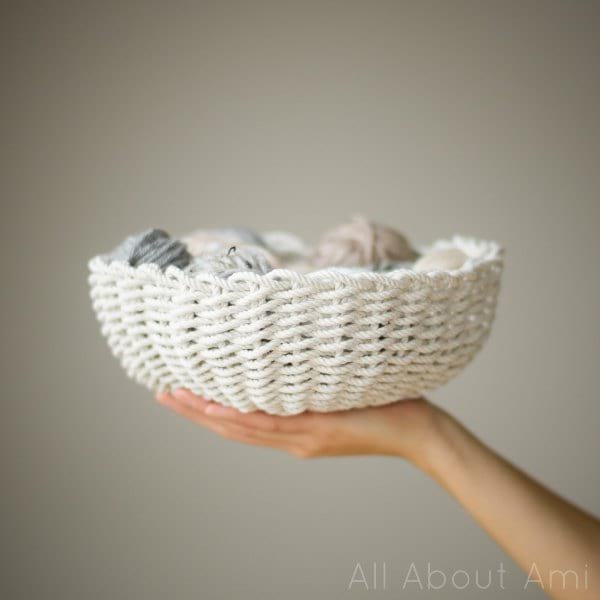 Anne has created a gorgeous collection of modern weaving projects in her new book, and I am so impressed with the beautiful lifestyle photography and the range of projects.  The process photos are extremely helpful and give the reader confidence that they can tackle these projects.  If you have been intrigued by weaving, I highly recommend you check out "Weaving Within Reach" by Anne Weil!  All the designs are so inspiring and practical, and I love how Anne uses such a wide variety of materials such as leather cord, rope, velvet ribbon and twill tape. A few of the projects even use the wool by Amy of Knit Collage and Sarah of Mama Knows Luxury, two small businesses owners and moms who I have worked with in previous collaborations as well!  Anne has been generous in offering to run a giveaway with my readers- one reader will win a hard copy of "Weaving Within Reach" so that they can try these sophisticated weaving projects for themselves!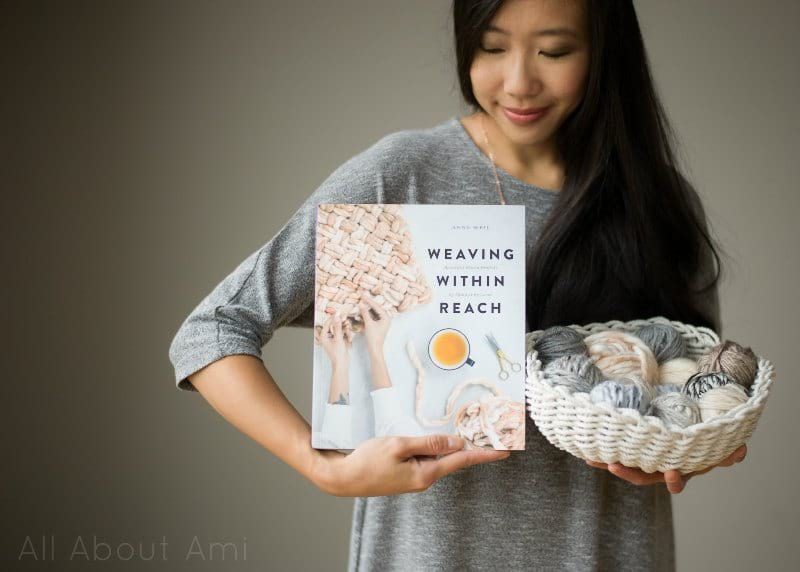 ***To enter, please leave a comment below stating what weaving project you are most excited to try from Weaving Within Reach.  You can also let us know what weaving experience you have (never tried it before or took a class).  [GIVEAWAY now closed- congratulations to Monique!]  This giveaway is open WORLDWIDE and will close on Sunday, September 23 at 8 PM MST!  You can also enter through Instagram and Facebook for more chances!
Follow along with Anne's work on her Instagram HERE and on her website HERE!  I am part of the Weaving Within Reach Blog Tour which you can read more about HERE – Anne gives an overview of the book and what inspired the projects in her post as well!
Note: I was provided a copy of "Weaving Within Reach" for review!  All opinions expressed are 100% my own!  In regards to the pictures taken from the book: Reprinted from Weaving Within Reach.  Copyright © 2018 by Anne Weil.  Photographs copyright © by Rebecca Stumpf.  Published by Clarkson Potter/Publishers, an imprint of Penguin Random House LLC.