Two years ago I had the pleasure of connecting with Makenzie, a fellow mother, crocheter, knitter, and fiber enthusiast!  Back then, Makenzie was just launching her small business called "BQueen Collection"with her husband Brian as they craft exquisitely beautiful handmade wooden crochet hooks (read my previous review of their work HERE).  It's been amazing watching their business grow as they have developed a loyal following with people all around the world using their special hooks.  Their family has grown as well as they have a toddler son, a baby due next month in May, a brand new puppy, and a 5 year old dog!  Makenzie and Brian are such a hard-working couple who live in Colorado, USA where they also enjoy the great outdoors when they aren't creating!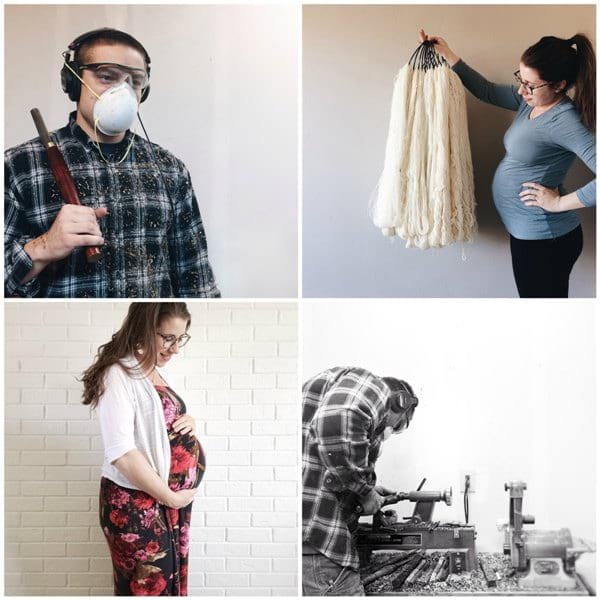 Since launching BQueen Collection, they have expanded their product range to include a monthly subscription Dye Club for those who love to create color with natural ingredients- you can read more about it HERE!  Furthermore, Makenzie has recently launched "Black Box" which in their words is "an experience of both luxury and indulgence.  From the enchanting wax seal to the hidden treasures inside, you will step into a perfect world of specialty items that compliment one another".  Her special "LOVE" boxes sold out for Valentine's Day, and I was so honoured when Makenzie reached out to me and asked if I wanted to receive and review their "SPRING" Black Box!  These boxes are one-time boxes that make very special gifts for fiber enthusiasts!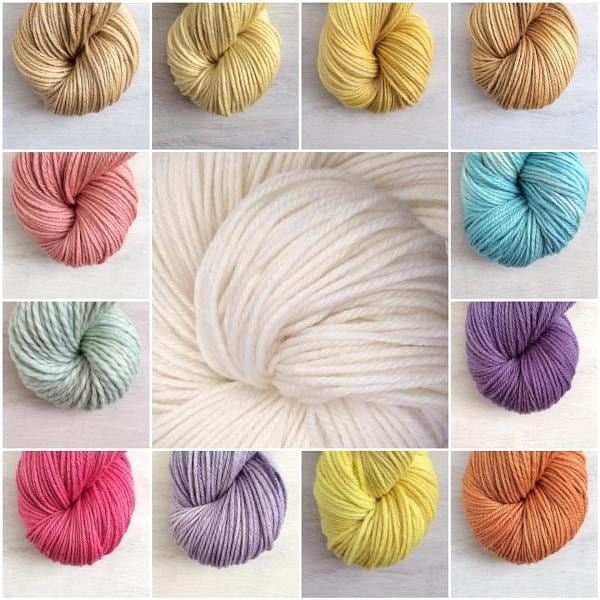 I was so excited when my box arrived at my doorstep!  The mysterious and sleek black box exudes luxury, and the elegant white wax seal is such a beautiful contrast and touch!  Makenzie carefully hand-picked each item within the box, and she even searched high and low for the perfect sturdy black box which she sourced all the way from the UK!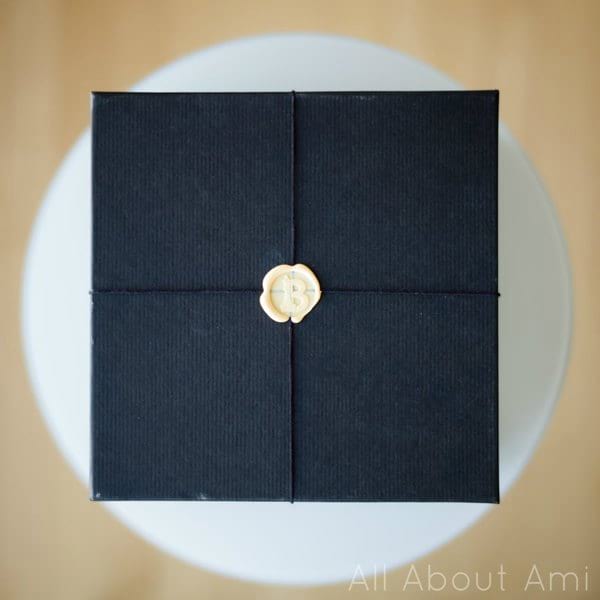 When I opened my box, I was greeted with this bright "Spring" label that was a hint of what was to come…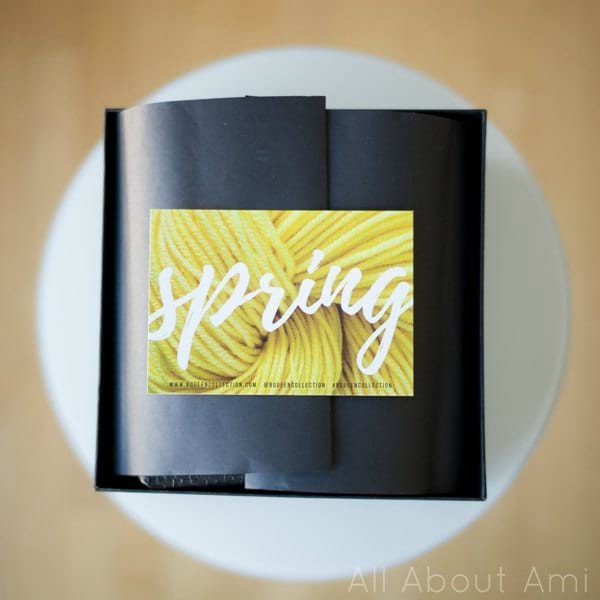 There is such a thrill in opening a box of carefully curated items when you have absolutely no idea what is inside!  My eyes widened with astonishment as they darted from item to item, taking in this delightful box full of treasures!  As stated on the insert: "SPRING is a blissful escape into bright colors and functional accessories.  This Black Box is full of items that make us happy for the changing season and fresh with inspiration.  Naturally dyed yarn with Weld, a clutch making kit, custom zipper pouch, sweet treats- bring on Spring."  I carefully examined each item with great excitement!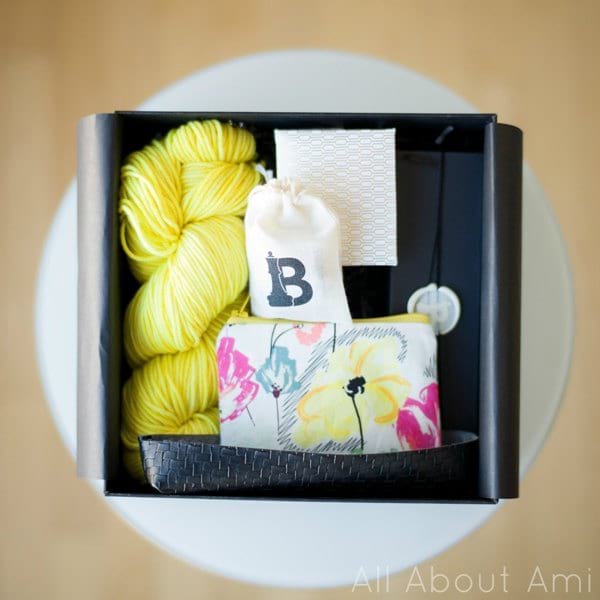 With this Spring Black Box, you get to crochet a one-of-a-kind item that has been designed by Makenzie: the Sunnyside Clutch!  You get the exclusive pattern to make this clutch (downloadable on Ravelry HERE– with the box, you get a special code) as well as a pre-sewn vinyl bottom, a bobbin of yellow thread, a sewing needle, and a black zipper.  The pre-sewn vinyl bottom allows the clutch to be sturdy with more room at the base, and I always think it's neat combining different materials for a project!  The vinyl bottom has almost a basketweave texture to it, and Makenzie has even precut slits in it with a rotary cutter so that you can easily crochet into it.  Makenzie has also created some very helpful video tutorials to walk you through the whole Sunnyside Clutch pattern.  After you have completed the clutch, you can also add a pretty tassel that is included in the kit (mine is black, but the rest of the Black Boxes will contain yellow tassels)!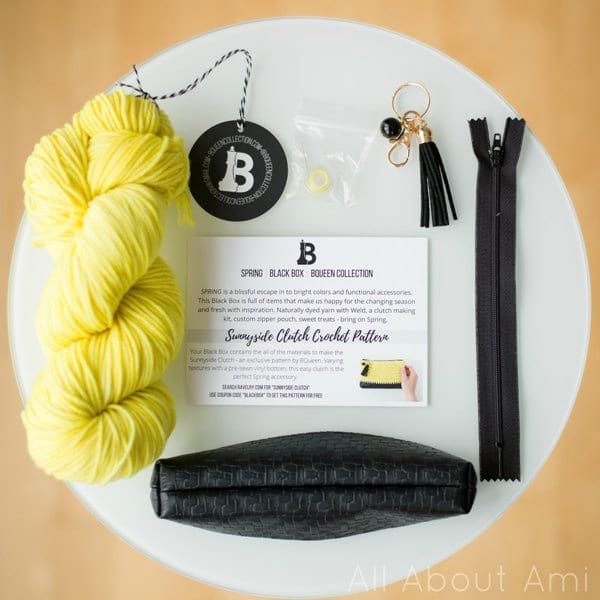 The Sunnyside Clutch looks so modern and is a wonderful idea for a kit as it is both functional and chic!  It has such a gorgeous texture, and the yellow looks particularly striking against the black.  This is what the completed clutch looks like (photo courtesy of Makenzie)!  I can't wait to make my own!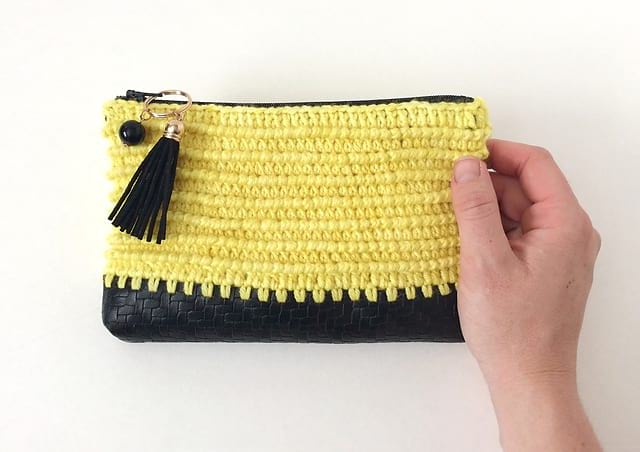 The yarn used to crochet this clutch is this vibrant yellow 100% superwash merino wool that has been hand-dyed (218 yds/100g).  It is such a beautiful and bright colour that perfectly suits Springtime!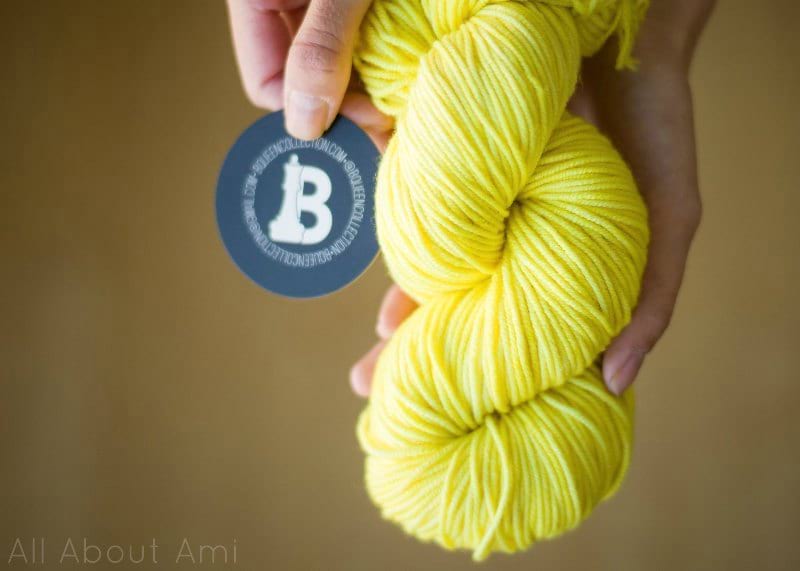 Since BQueen Collection specializes in handmade wooden hooks, of course their luxurious Black Box includes the tool that they are famous for!  I held my breath as I eagerly opened the box to see what beauty lay inside.  The elegant wax seal and little card stating, "Your hook awaits…" are such lovely touches!  As you can see, Makenzie puts a lot of thought and care into her packaging!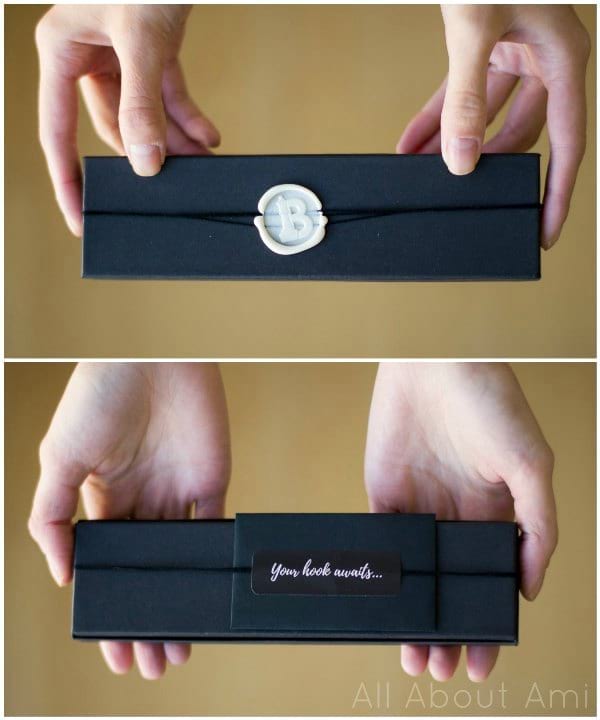 In the Spring Black Box, you get this stunning 4 mm American Holly hook!  The tag states, "American Holly is cut and dried in the winter to preserve its color, which can range from white to ivory. It is our lightest weight wood and makes a great crochet hook because of its interlocking grain and fine texture."  This hook is indeed extremely lightweight and smooth, and feels so comfortable to hold.  The size of the crochet hook is stamped on the thumb rest (4 mm) so you will never forget what size it is!  The elegant Duchess crown top is so unique and really makes it stand out from other hooks.  This stunning hook is undoubtedly the pièce de résistance of the entire Black Box and is what BQueen Collection is all about: meticulously crafted, one-of-a-kind wooden hooks that are beautiful works of art.  Investing in good tools that you will use all the time is very important, and imagine how amazing it is being able to use this beauty whenever you work on a project, such as the Sunnyside Clutch!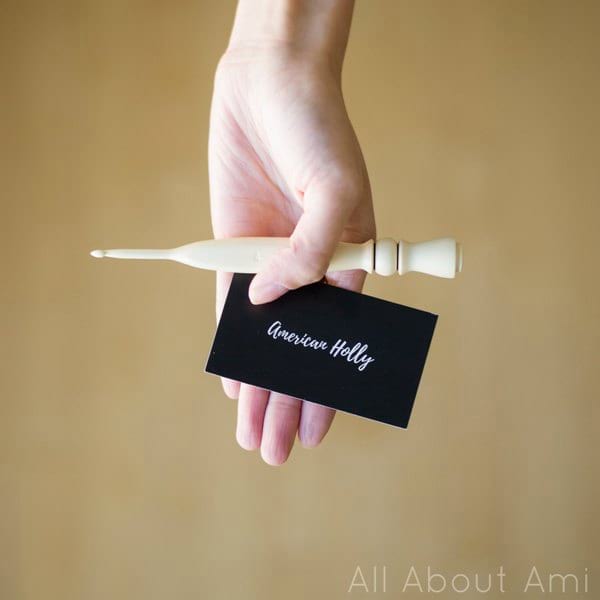 In addition to some food/drink items such as a tea bag and lollipop, Makenzie has also taken the time to include some lovely items from other handmade shops on Etsy!  This handy zipper pouch by "That Crafty Little Fox" is so pretty with its floral pattern and really helps tie the whole Spring theme together.  It's perfect for storing notions, change, and other small items, and it actually fits into the Sunnyside Clutch once you have completed it!  The Mini Scissors by Snuggly Monkey are very handy to have as you can always use an extra pair of little scissors to snip yarn!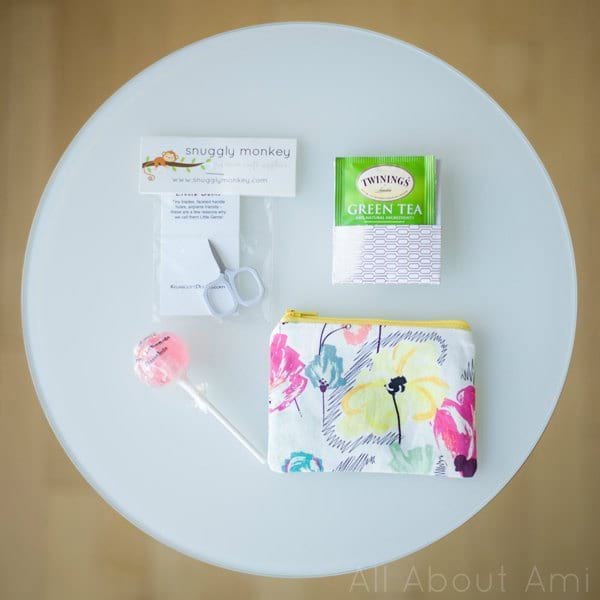 Makenzie has put a lot of thought and care into these Black Boxes, and her attention to detail is evident throughout.  There are only TEN of these boxes available for sale, and they will only be available for TWO days!  They are definitely a luxury and very exclusive- they will go on sale until April 19th at 11:59 MST!  These boxes would make a very unique gift for a special fiber enthusiast in your life, whether that be a dear friend, or perhaps your mother as Mother's Day is coming up!  They ship worldwide and the boxes will ship out by May 1st.  If you or someone else has been eyeing a handmade BQueen Collection hook, this is a wonderful way to get a hook along with a whole kit to make a beautiful and modern project with some fun extras.  Receiving a whole box of carefully selected items is such a thrill, and I am honoured that Makenzie sent one to me!  Check out the Black Box HERE on the BQueen Collection website and don't forget to follow them on social media (Facebook & Instagram) to stay up to date with their work and to hear about their sales!  It's been a pleasure watching their business grow with their beautiful one-of-a-kind hooks and amazing customer service, and I can't wait to see what they're up to next!
Note: I was sent a Spring Black Box to review.  All opinions and views expressed are 100% my own!