Over the years I have had the pleasure of connecting with fellow crochet bloggers all over the world as our love of crochet and sharing designs with everyone unites us!  One of these bloggers who I have connected with is Tanya Eberhardt of Little Things Blogged from Greece.  I made some little stocking and mitten ornaments from her patterns (see them in my Christmas project round-up HERE) with my Amigurumi Teddy Ornaments, and she also interviewed me for a feature called "Untangling Yarn" on her blog HERE several years ago!  Tanya has been working hard on authoring her first book called "Home Decoration in Crochet" that is being released on November 15 by Tuva Publishing.  The description says, "This book includes 25 colorful crochet designs for both beginner and advanced crocheters.  The range of difficulty allows all skill levels to learn new techniques.  All projects are made in bright and pastel colors of smooth cotton yarn and include full pattern instructions and charts.  With inspiring photography, this book will surely encourage creativity and personalization within the home."  You can read Tanya's blog post about her new book HERE as she describes her design process and yarn choices.  Tanya reached out to a number of her blogging and Instagram friends to create a Book & Blog Tour (see all participating blogs HERE), and I am the last stop of the tour!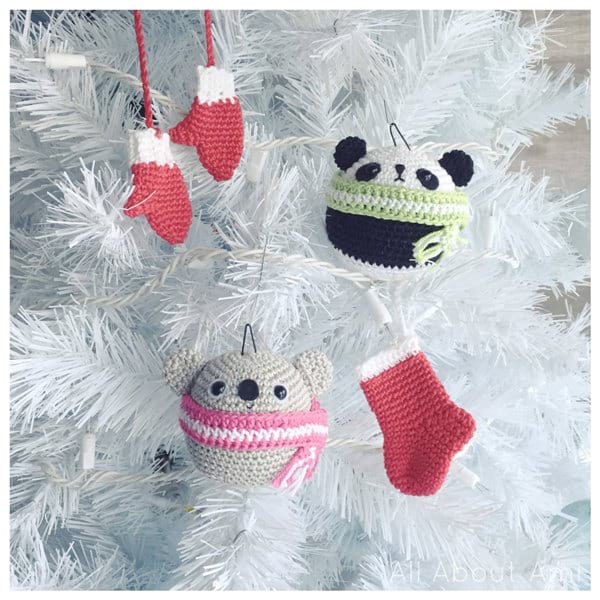 When Tanya's new book arrived in the mail, I was immediately impressed by the bright and colourful images on the cover.  It is a hefty size with 144 pages, and each of the designs includes both the written instructions and clear, well laid-out crochet diagram charts.  Tanya says that she enjoys using decorative and textured stitches while maintaining the practicality of the finished item by playing with colors and shapes.  This is evident in her book with all the projects that she has designed.  Let's take a look at some of them!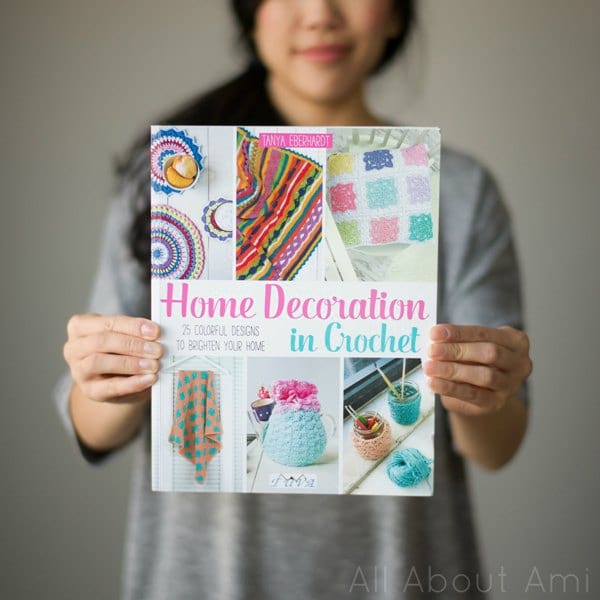 I adore this Lemon Slice Rug and how bright and fun it is!  What a whimsical and fantastic way to be welcomed into a room!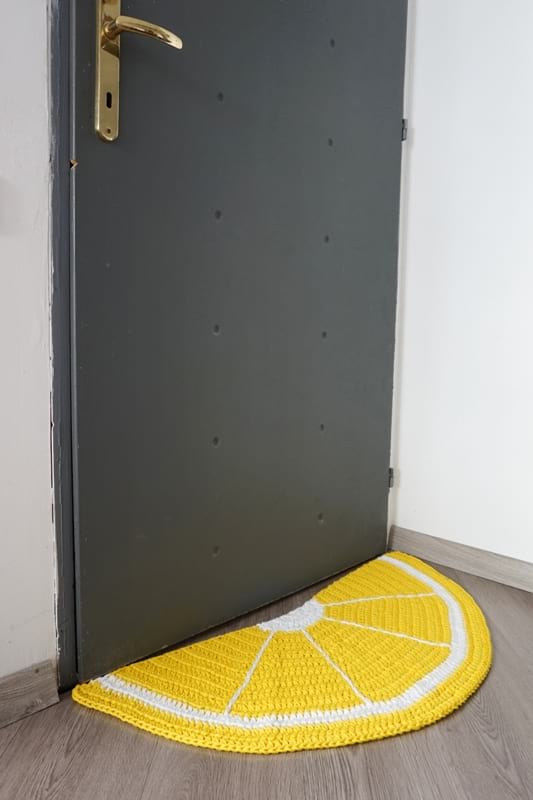 If you love corner to corner crochet, Tanya has this modern and lightweight baby blanket that would be fun in so many different colour combinations!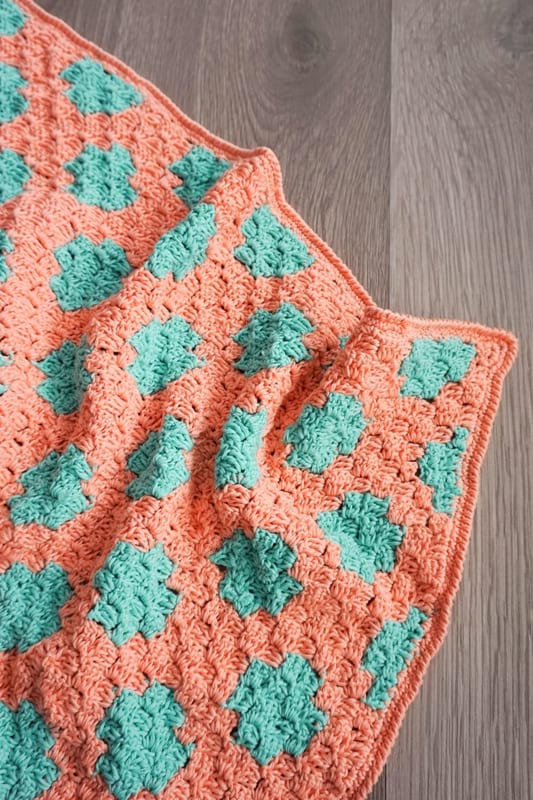 This Granny Square Cushion is very cute and a great way to add some colour into your home!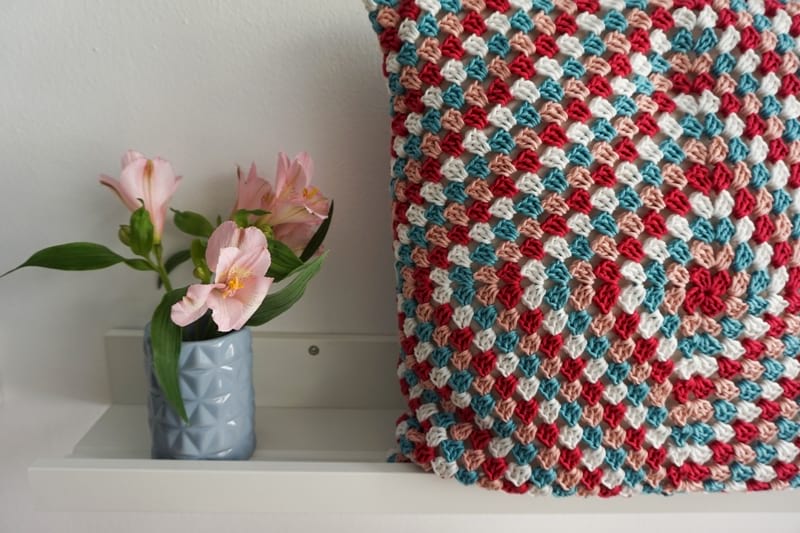 Hexi blankets are stunning, and Tanya has created this Modern Hexagon Throw for her book!  I've personally never made one, but they are definitely a labour of love with all the components and assembly!  They're so lovely with all the different colours you can include!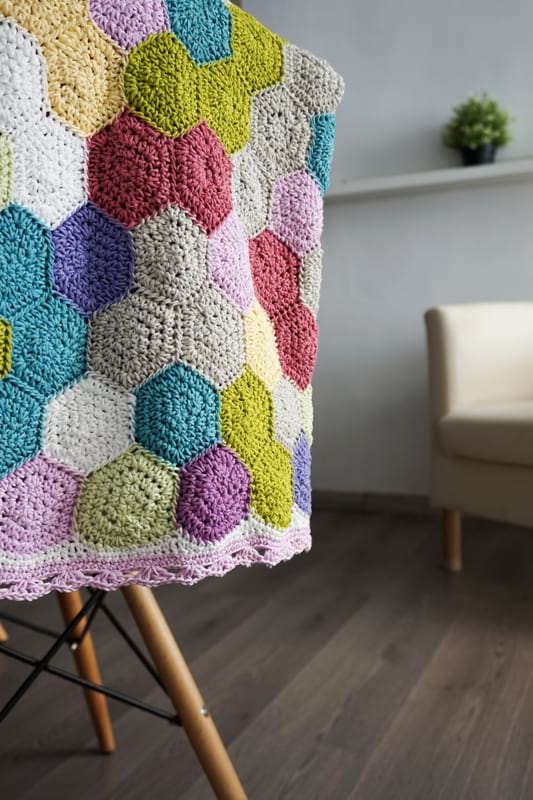 This Elegant Purse is very cute with its textured stitches and bright pink colour!  I love the addition of the chain strap!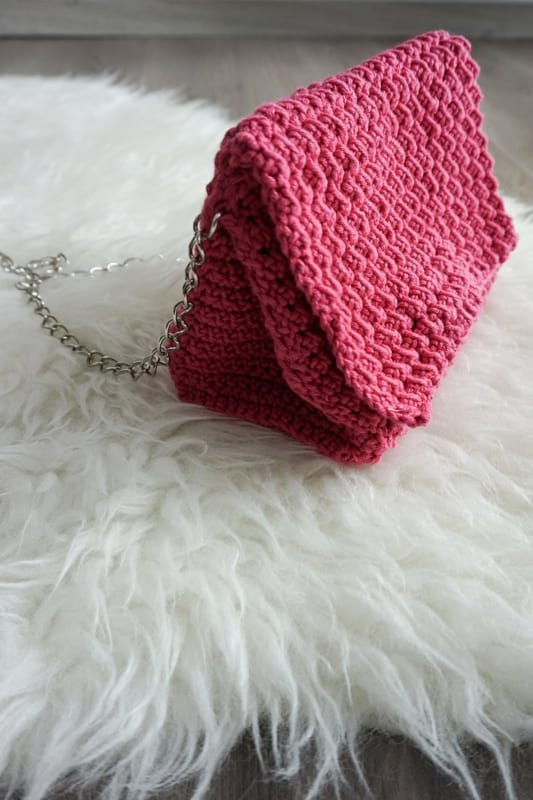 Tanya has also designed a Three Doily Set with a small, medium, and large doily that can serve as placemats and coasters or be used as decoration.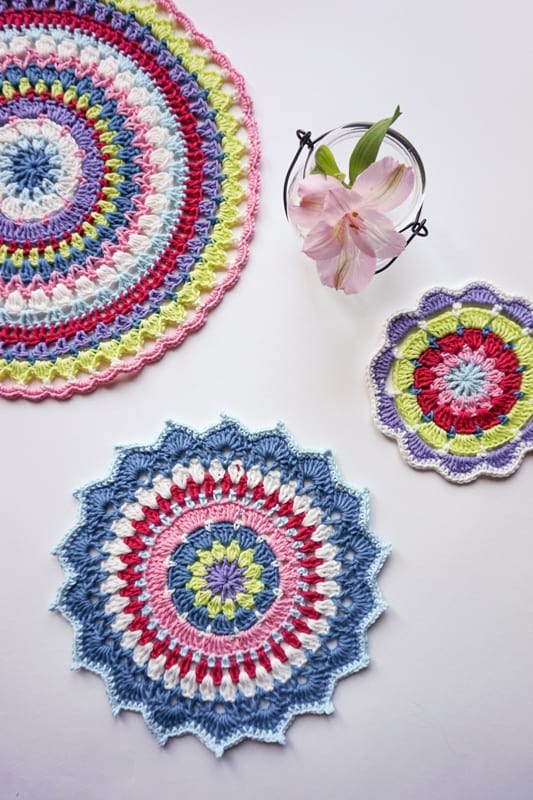 I crocheted a small doily using some Lion Brand Yarn's 24/7 Cotton in my stash!  I loved figuring out what colours I wanted to use to create this beautiful piece.  I think these would be stunning on a wall, but they would be pretty coasters as wel!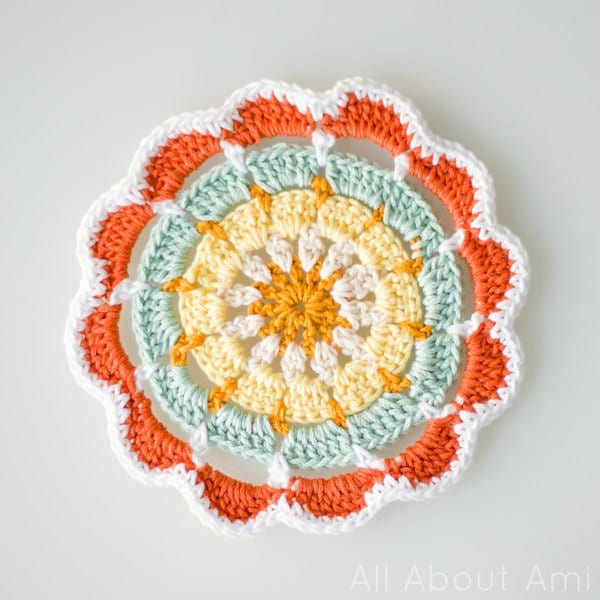 This was a fun and quick project and it was delightful seeing the layers of colour build up!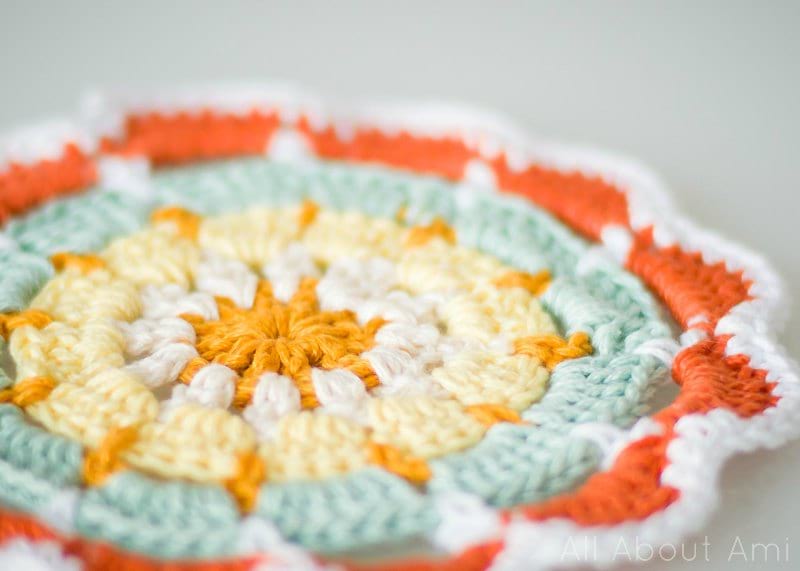 If you love working with lighter cotton yarn and want to inject some colourful crochet touches to your home, check out Tanya's brand new book!  It is brimming with bright and cheery designs that range from quick projects like the doilies and jar covers to projects that require more time such as the blankets and cushions.  The written instructions are clear with helpful chart diagrams for those who are more visual, and there are also basic crochet instructions and techniques at the end of the book as well.  The photography is beautiful and inviting, and you can follow Tanya's choice of colours or substitute others to really personalize your items!  You can order your own copy of "Home Decoration in Crochet" on Amazon HERE or get an advanced signed copy in Tanya's Etsy shop HERE!
It is very exciting because Tanya has generously offered to give away a hard copy of her brand new book to one of my readers!
***To enter this giveaway, leave a comment below telling us which project from "Home Decoration in Crochet" you are most excited to make!  This giveaway is open WORLDWIDE and will close on Friday, November 17 at 8 PM MST!  You can also enter through Instagram and Facebook for more chances to win!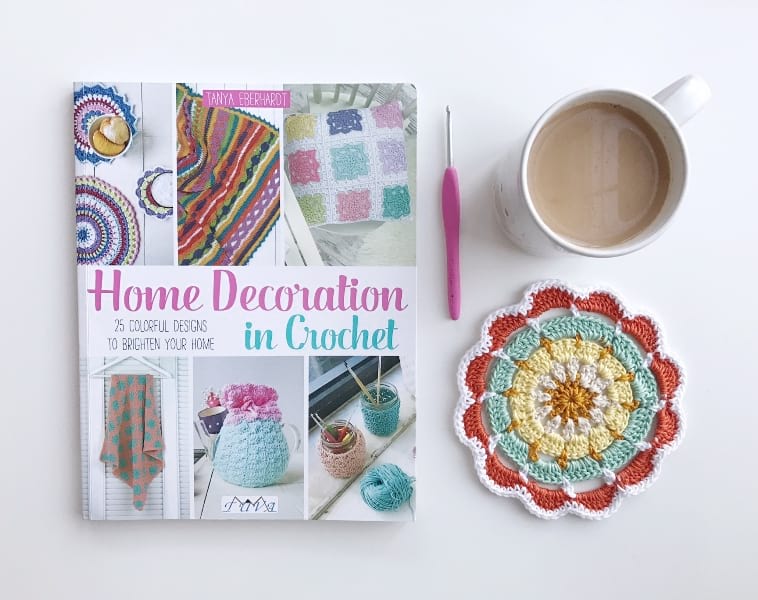 [Note: Thank you to Tanya for providing me with a copy of "Home Decoration in Crochet" for review!  All opinions expressed are 100% my own!]