Growing up in junior high and high school, my school always provided a homework book in which we recorded all our assignments and homework for each day.  I looked forward to receiving my homework book at the start of each school year, and I would decorate it and write with multicoloured gel pens to try and make it look prettier!  Even though I am no longer in school, I still love having a planner each year so that I can write important appointments, playdates, or other events.  I try and keep track of what we do each day so that it serves somewhat as a journal too!  I wanted to show you the planner that I will be using for 2017: the Rifle Paper Co Jardin de Paris Planner!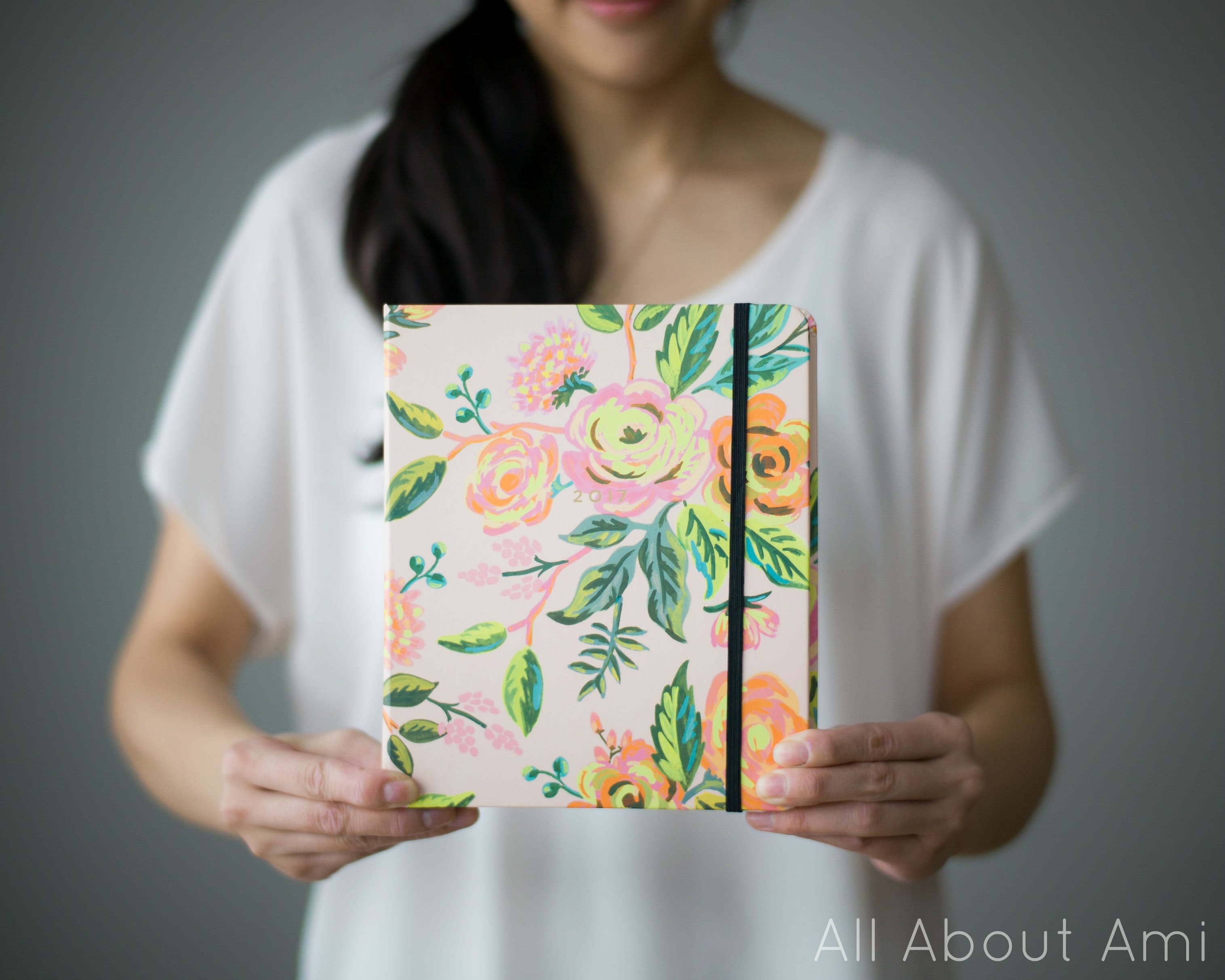 Last year, I used their 2016 planner, and I loved using it so much- you can read my blog post about it HERE.  I put it to great use, and I looked forward to writing in it everyday.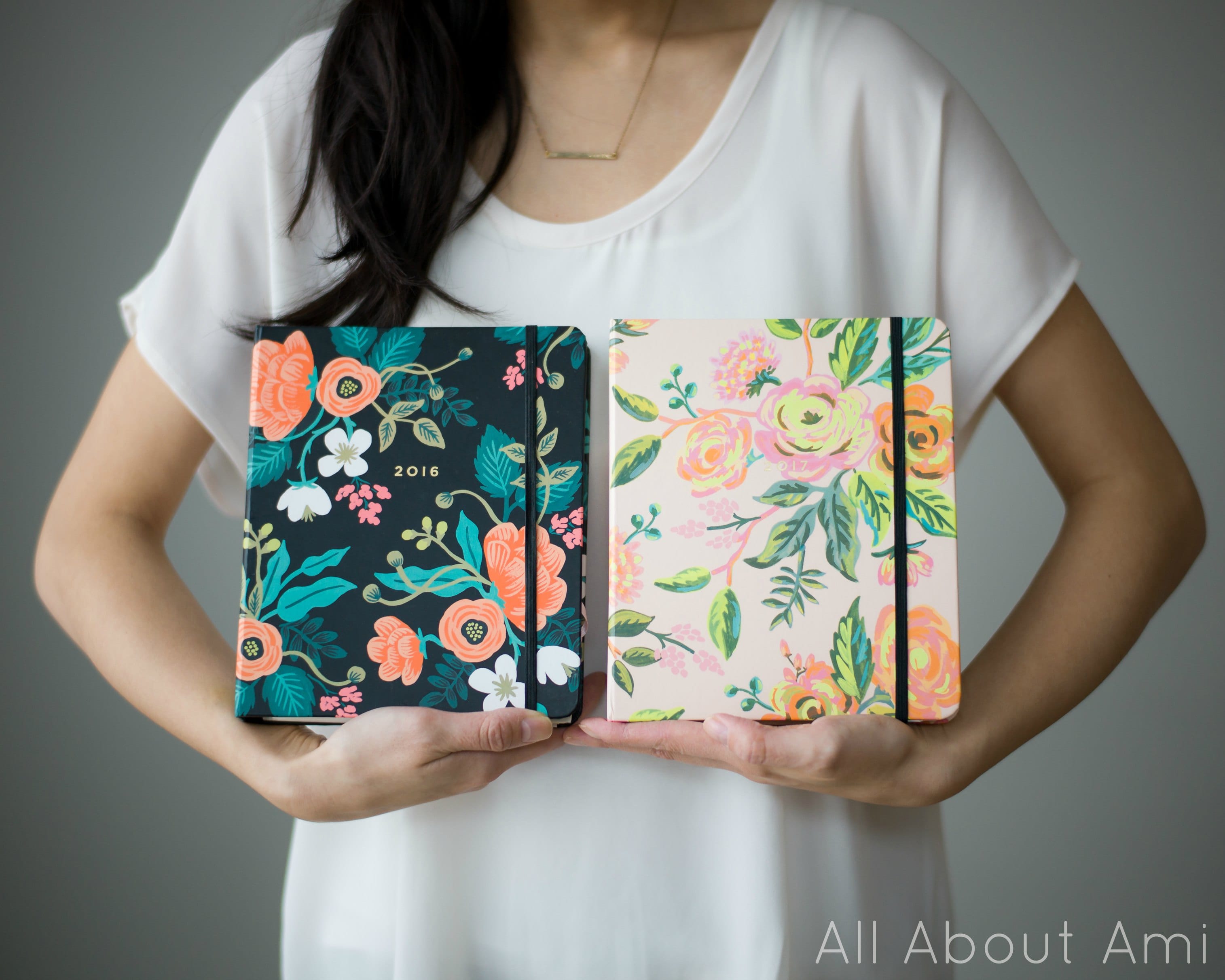 I adore the modern and romantic floral designs that Rifle Paper Co is known for, and I am delighted that the Jardin de Paris planner is my favourite colour: pink!  Rifle Paper Co has four different designs available for their 2017 Classic Planners: the Scarlett Birch, Desktop, Rosa, and Jardin de Paris.  All the designs are beautiful with very striking colours.  They all have gold covered spiral binding, elastic closure, a pocket folder with ruler, and gold accents throughout.  Its portable 6.75 x 8.25″ size makes it convenient to carry around and also large enough to write comfortably in.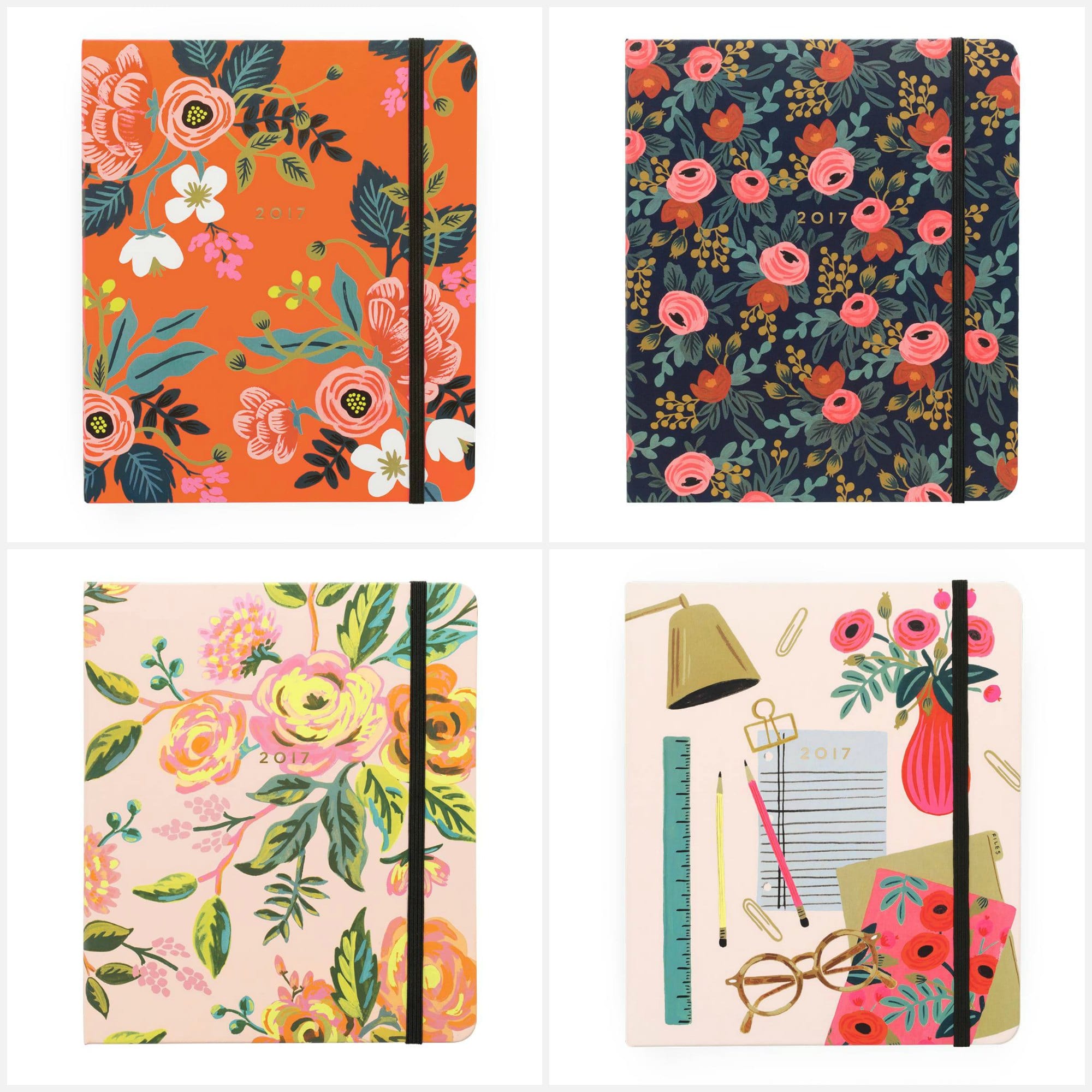 This planner is great quality as the covers and spiral binding coil are very sturdy, and the paper is thick with a smooth feel to it.  I love the monthly spreads that are included so that I can see what I have ahead at a quick glance, and I also figure out my blog post scheduling with this monthly layout as I always try and post every week.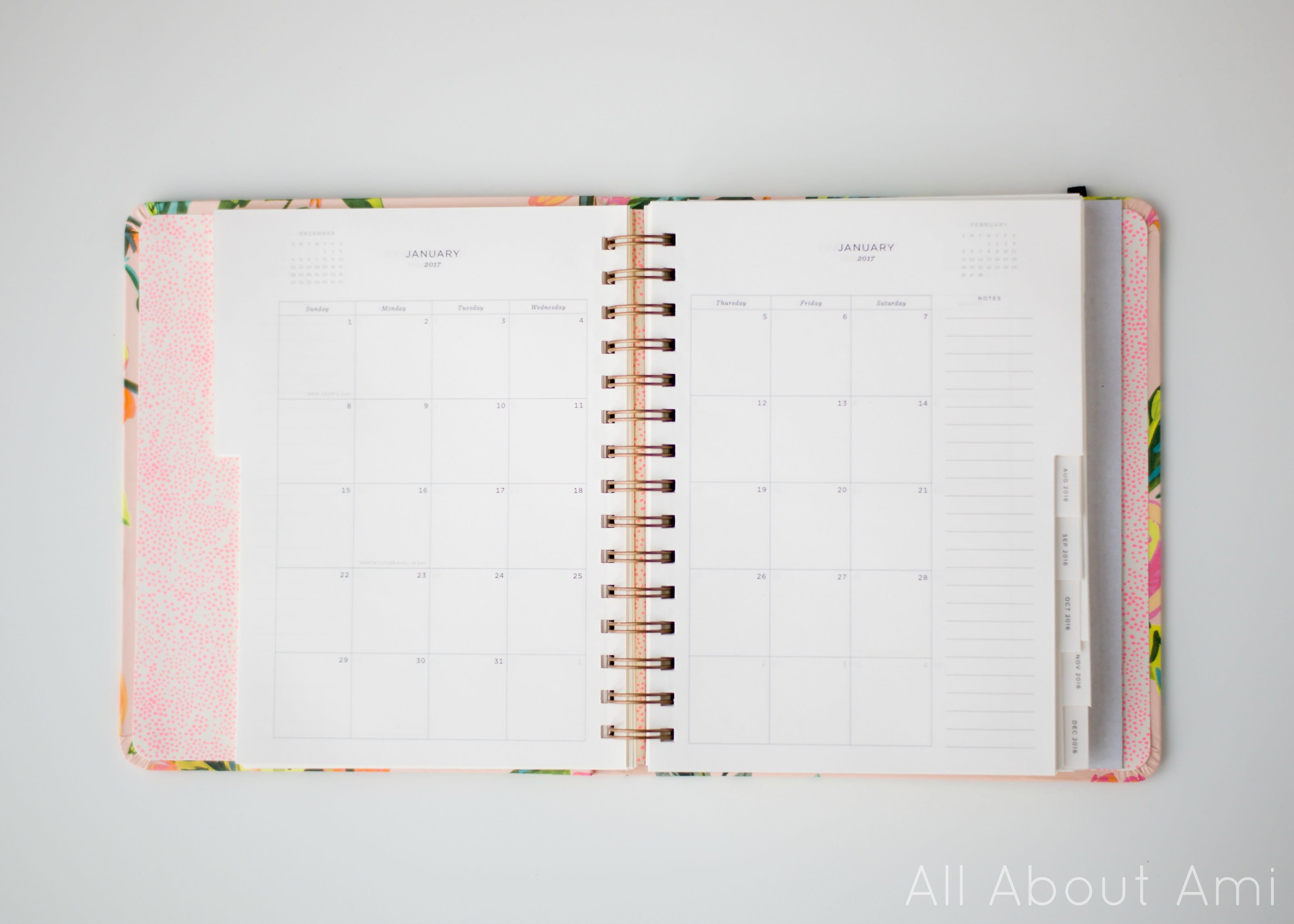 The tabs make it very easy to navigate through the planner.  There are monthly spreads as shown above and also tabs for each month (it's a 17 month agenda) so that you can write more detailed notes for each day within a certain month.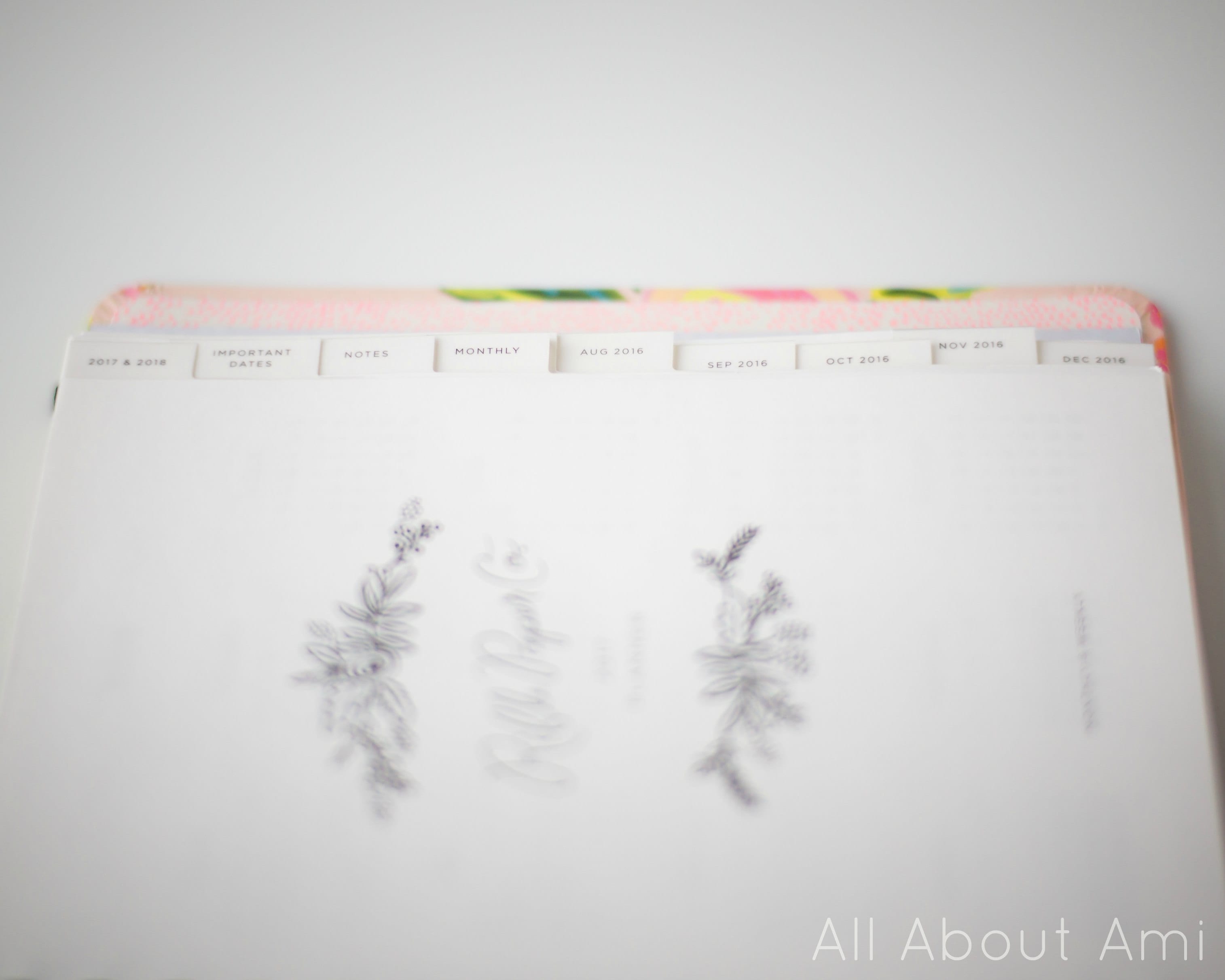 I look forward to using my Rifle Paper Co Jardin de Paris Planner this whole coming year of 2017!  2016 was full of new challenges and design ideas.  My 4 most popular designs of 2016 were: Monkey, Chunky Braided Cabled Blanket, Star Stitch Pouches, and the Boho Crochet Wrap!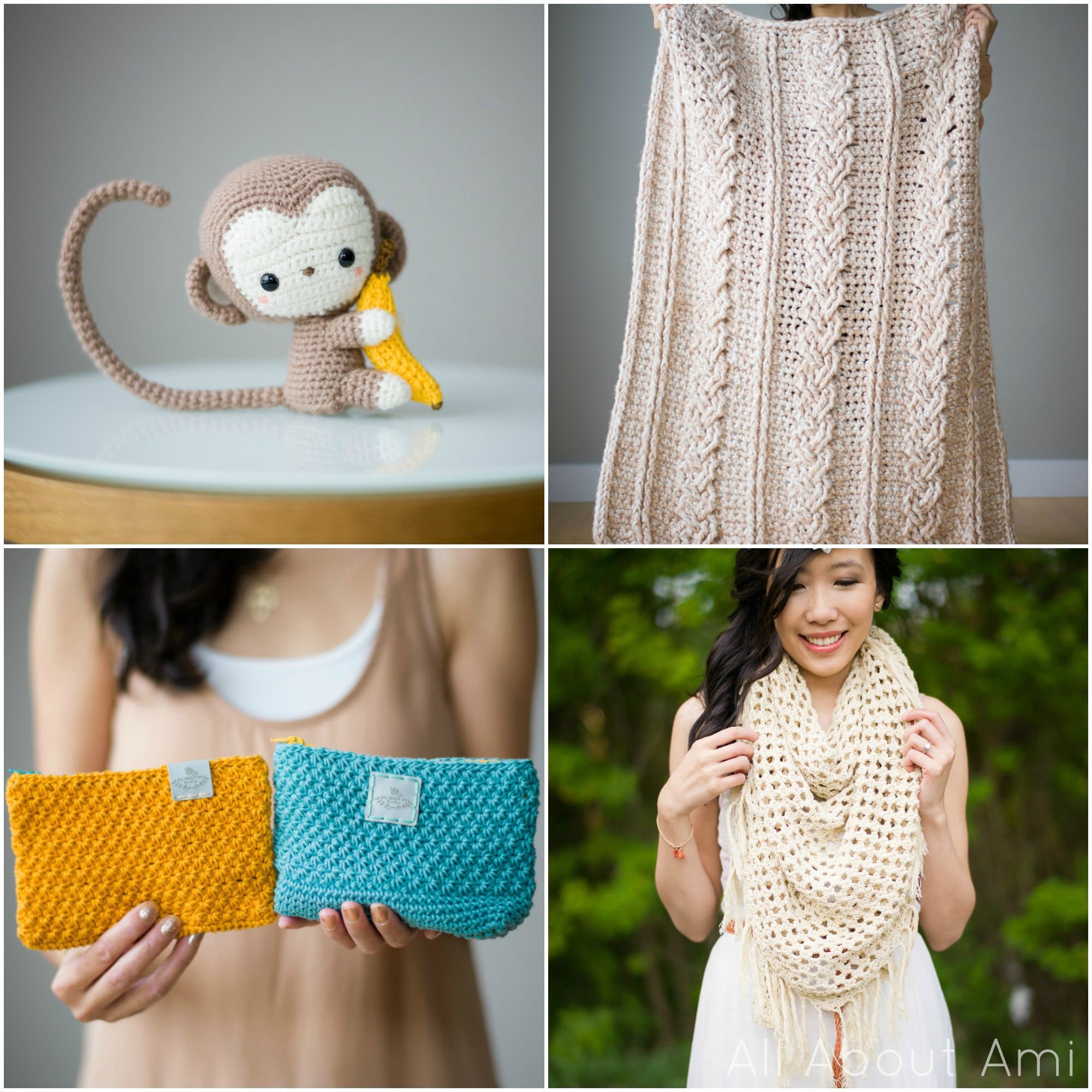 We will be doing some traveling in 2017 which I am really looking forward to!  I've also been trying to plan a beginner's knitting series for the past while as I know many of you have expressed interest in learning.  I hope to launch the series in January!  I will do a more in-depth review of the year when my 6 Year Blogiversary comes up!  I can't believe that I've been blogging for that long- what a ride it's been!  Having a beautiful planner definitely keeps me motivated to stay organized and keep track of our family's schedule- you can check out my planner on Amazon HERE if you're interested in one too!  Keep your eyes out for lots of exciting projects in January and in the months to come!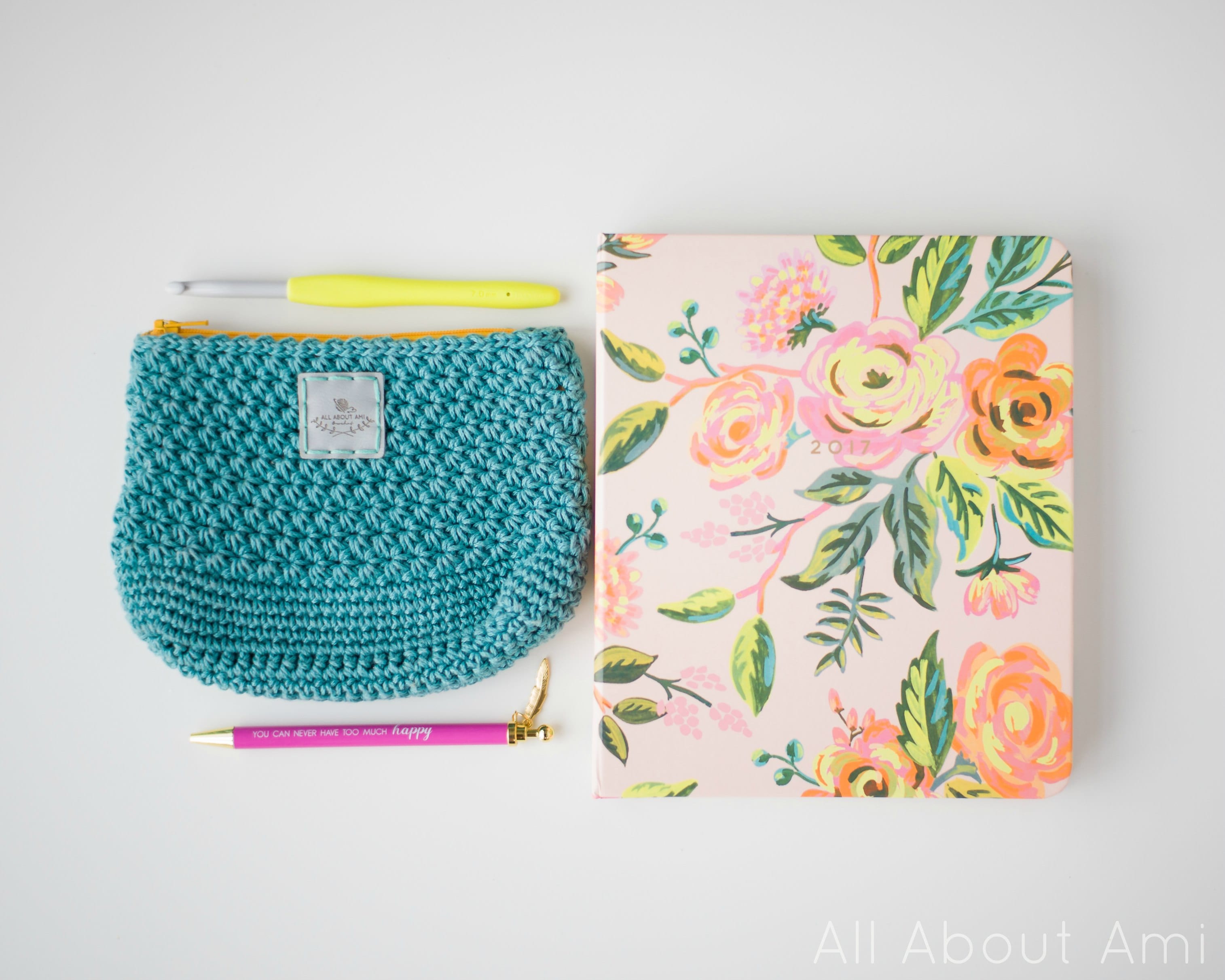 Note: Thank you to Rifle Paper Co for providing me with this planner to review.  This post contains Amazon affiliate links.  All opinions expressed are 100% my own!