I love perusing Instagram and discovering people's artwork, crafts and small businesses!  When I was pregnant with Brielle, I came across the "Solly Baby Wrap" as some of my Instagram mom friends were using it and saying how much they loved it!  Myla was never a big fan of being in a carrier, but we had previous experience with a structured Ergo carrier which we used on trips (like on our Maui vacation during the Pipiwai Trail HERE)!  This Solly Baby Wrap looked intriguing because it is a wrap style carrier that can be used immediately with newborns and babies of any size.  
The story behind Solly Baby is wonderful too as Elle Rowley designed the wrap after she had her second child Solomon (hence the name "Solly") in 2011.  Elle was an advocate of babywearing but was unhappy with the carriers that she had used, so she decided to experiment with different fabrics and create her own!  Fast forward years later and Solly Baby is immensely popular and successful- Elle and her husband Jared now have three children and closely oversee the production of their wraps while supporting American factories, fabric mills, dye houses and printers.  It's incredible how Elle saw a need for this product, designed it herself, and is now sharing her work with families all over the world!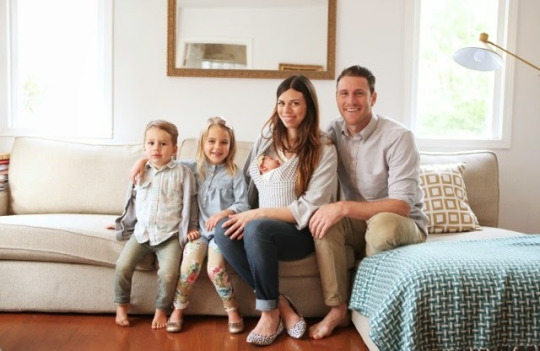 The colours and prints of the Solly Baby Wrap are absolutely gorgeous, and every season they come out with new colours. I heard nothing but high praise for this carrier and hoped that our second baby would love being in it!  I decided to go with their popular "Natural & Grey Stripe" and was thrilled when it came in the mail!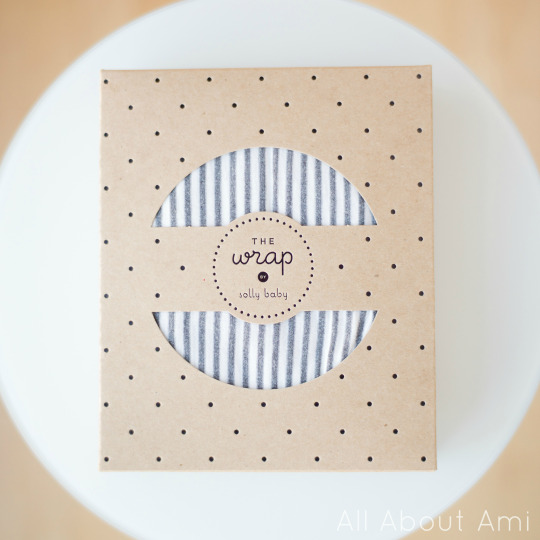 Isn't the packaging gorgeous?  I love the embossed polka dots and writing, and it's wonderful that the colour of the wrap is visible through the box!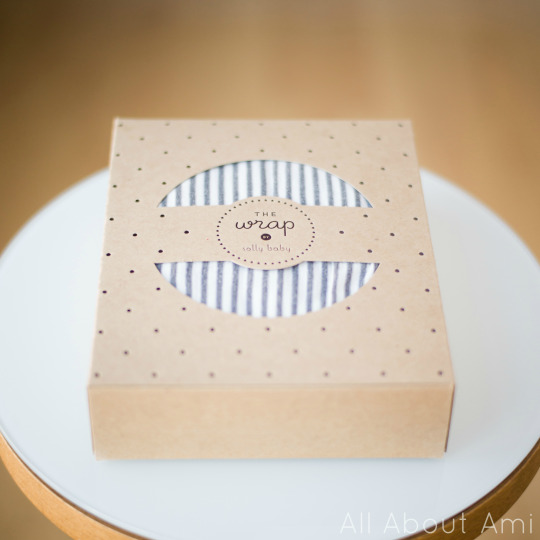 You can tell that Elle and her team have put a lot of thought and detail into the packaging so that their product makes a bold first impression!  Look at this adorable cut-out heart that appears when you open the box!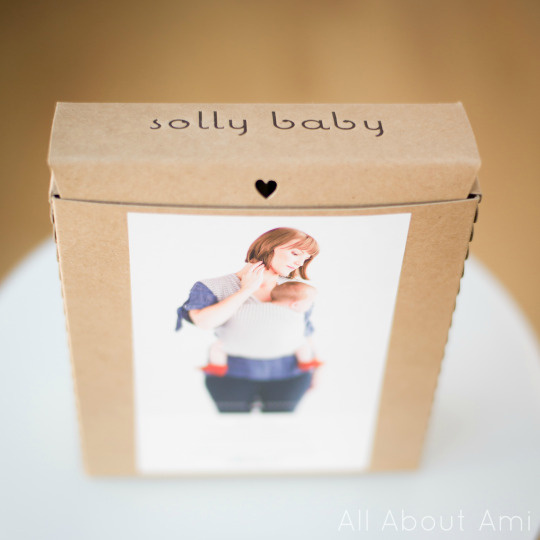 What a cute little reminder that the Solly Baby Wrap is made in the USA!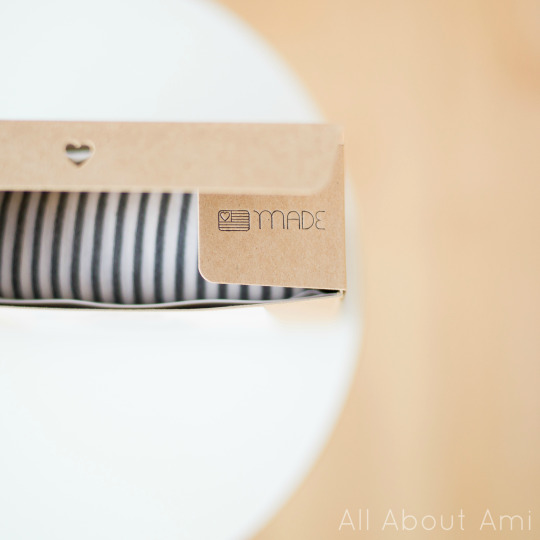 During the weeks leading up to my due date, Ryan and I practiced how to wrap the Solly by watching their very helpful video tutorials HERE!  In these videos, Elle teaches you how to do the "Newborn Carry" and the "Classic Carry", and even how to nurse in your wrap!  Ryan and I got the hang of it in no time and were excited to put our sweet little babe in our wrap…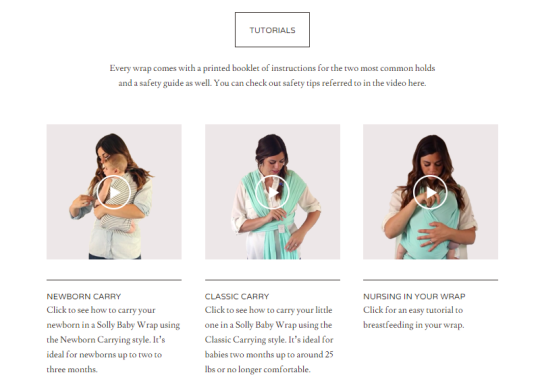 We ended up using our Solly Baby Wrap pretty much EVERY SINGLE DAY when Brie was a newborn up till three months old!  They recommend going from womb to wrap as the Solly provides a womb-like environment after giving birth that makes babies feel safe, secure and comfortable.  The wonderful thing is that you can get a custom fit every time you wear the wrap (they do recommend taking extra care of keeping the air passage ways clear when wearing babies under 7 lbs though).   Brie absolutely loved being close to us and of course we loved being able to cuddle her so closely as well!  She had difficulty napping in her bassinet back then so it was easier for us to just strap her to us in the wrap so she could fall asleep peacefully.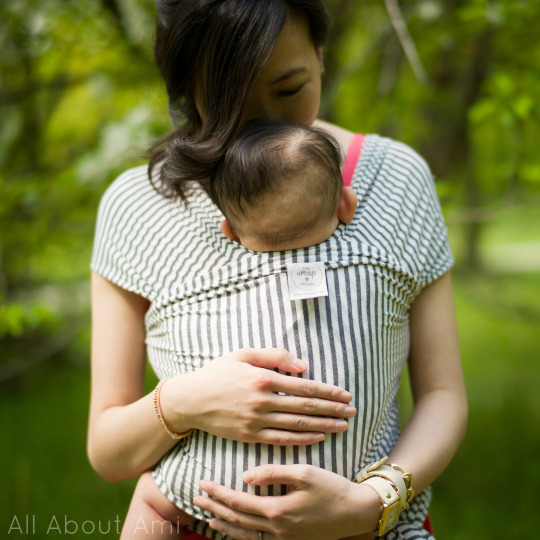 Becoming a mother of two children was a big adjustment, and I tried my best to give my care and attention to both my toddler and my newborn.  I knew this transition would be a sensitive time for Myla since she was used to being the only child and getting all the attention.  Thankfully, putting Brie in the wrap allowed me to still play with Myla, prep our meals and be hands free to do activities whenever needed.  I was even able to crochet and blog while Brie was asleep in the Solly as well!  I did not have the luxury of being able to lie in bed with a newborn asleep on my chest as I did with Myla!  I've read testimonies from mothers with multiple children who all agree that the Solly has been instrumental in helping them bond with their newborns while also allowing them to keep up with their other children!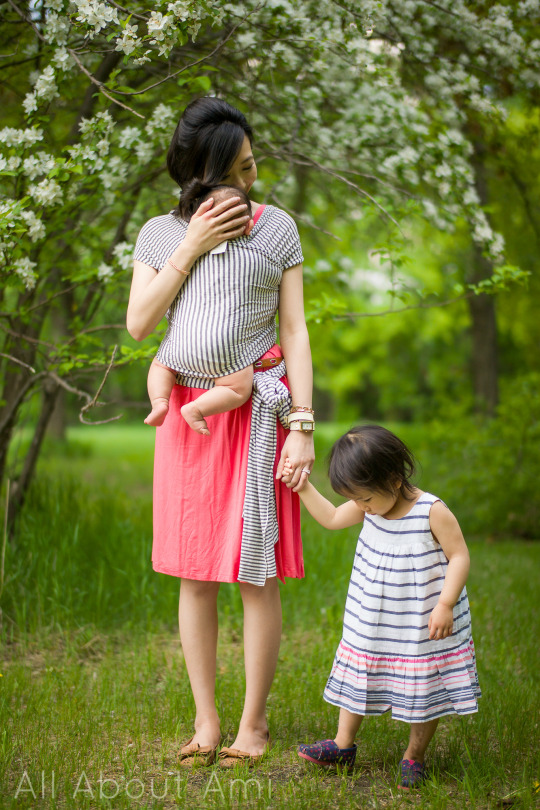 I've loved babywearing as it helps you bond with your baby!  Babywearing is said to calm fussy babies, especially those with reflux or gas and reduce crying.  From personal experience, Brie has loved being in the Solly Baby Wrap, and staring down at her adorable face and seeing her smile up at us is priceless!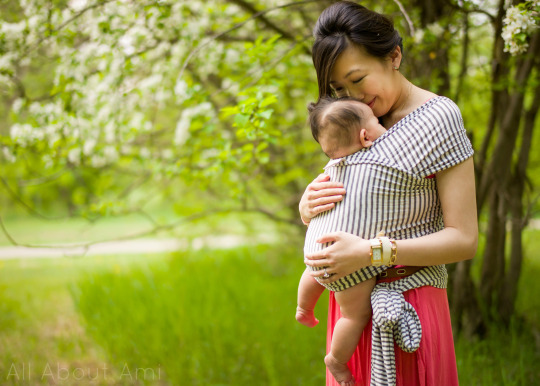 Solly Baby Wraps are designed for the first year of a child's life or up to 25 lbs, but most wearers get the most use out of their wraps during the first six months.  Once they get heavier, moving to a more structured carrier would probably be better and more comfortable for the wearer as they provide more support.   Solly Baby Wraps are made of Lenzing Modal which is a soft sustainable knit made from Austrian beechwood trees and manufactured in Los Angeles.  The material is very lightweight and breathable!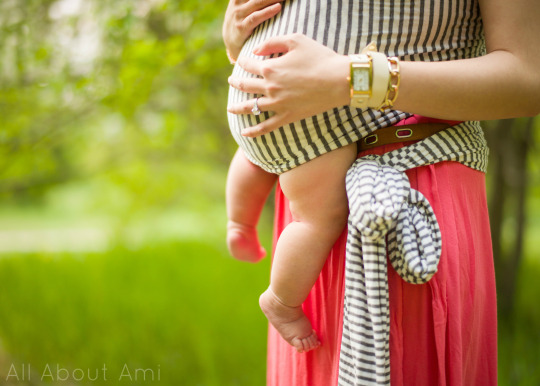 The Solly Baby Wrap is also very portable as it folds into itself and tucks away nicely into a little pouch that can be found on one end of the wrap.  It does not take up too much space in my purse, and it's wonderful being able to have it ready to go whenever we might need it!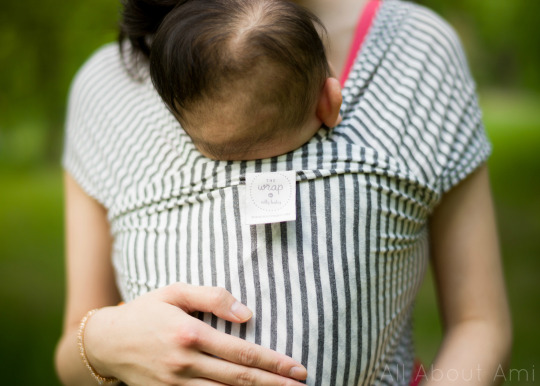 Dads can wear the wraps too!  Here is a photo below showing a family excursion to the Science Centre.  Ryan strapped Brie to himself in the carrier and was able to play with Myla while Brie had a wonderful nap!  
***IMPORTANT NOTE: When using the Classic Carry, the baby's legs and bum should create an "M position" achieved by the baby's knees being bent and above the hip bone (knees are higher than bum).  Baby Brie is in the correct position in the photo below but not in the above photos!  I did not pull the fabric under her thighs enough during this photoshoot, so her legs are dangling- her hips should be spread open and her legs should be in a "frog position"!  You can read more about correct positioning HERE!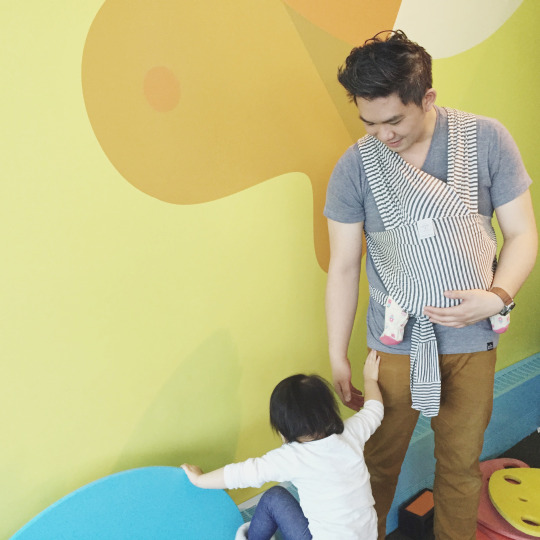 We used this opportunity to take an outdoor family photo before Brie fell asleep in the wrap!  We are still trying to take monthly family photos so we can document the growth of our two little ones!  Here is Brie at 5 months old 
❤  She has grown so much and is a very happy, content, and sweet baby girl!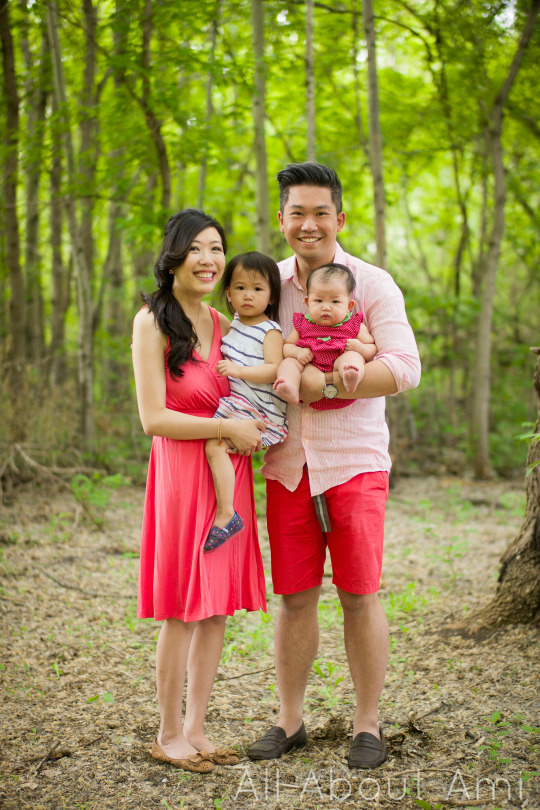 Here is a selection of some of the wraps currently available!  It comes in "Mint", "Swiss Dot" (I am swooning over that beautiful blush pink), Oh Joy! and the Solly Dolly, which is made for your toddlers to carry their stuffies and dolls- how cute is that?  Check out their full selection HERE!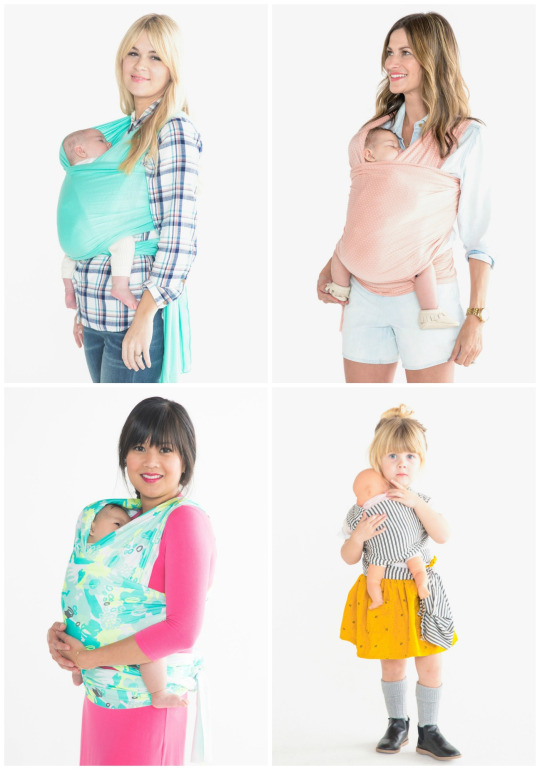 You know how much I adore this wrap, and now you can win one for yourself or a loved one too!  Please see how to enter by using the Rafflecopter widget below!  This GIVEAWAY is open to US residents only and closes on Sunday, June 14th at midnight MST.  To read more about the Solly Baby Wrap, check out their website HERE and stay connected with them through their Instagram, Facebook and Twitter!  We love our wrap and highly recommend it!