Photography is a major part of our blog, and we love documenting our special occasions, travels, and experiences in general through photos!  I am so thankful that Ryan loves photography and he has such a great eye.  I enjoy looking through old photos of our trips to relive the experience, and sometimes I cannot believe how much the girls have grown when I look through their baby photos!  Pictured below is one of my all-time favourite travel photos from our very first trip to Maui- isn't this banyan tree stunning?  I felt like a little fairy sitting atop the branch of this magical tree!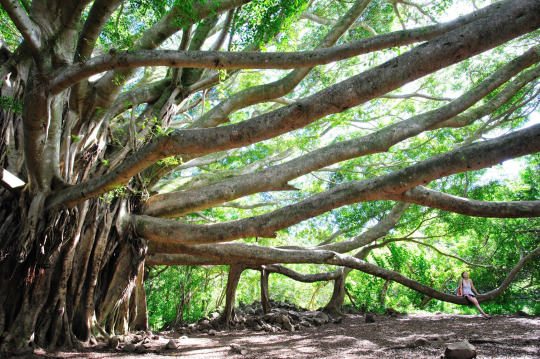 When Mixbook reached out to me and asked if I wanted to try some of their products, I thought it would be a great opportunity to finally print some of our photos. With the advent of digital photography, we actually rarely print out our photos now as we simply look at them through our computer and phones.  During the girls' first year of life, we took newborn and monthly photos to show their growth and how much development occurs over those first 12 months!  I was meaning to put together a baby book for each of them, but I never came around to doing it.  Thus, I decided to make a baby book for each of the girls through Mixbook, documenting their newborn stages to when they turned 1!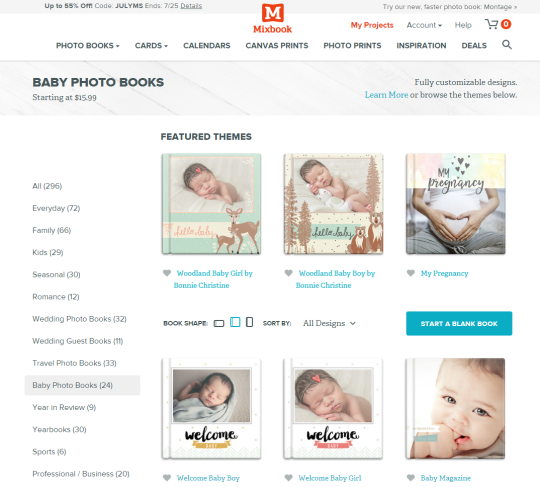 Mixbook offers many themes for their photo books, including family, travel, wedding, year in review, and baby!  Within the baby theme, they had many beautiful templates available, and I decided to go with "Baby Magazine".  Once I decided upon my theme, it was very easy to put together my Mixbook.   I simply uploaded all the photos I wanted to use and dragged them onto the pages.  Their interface is very user-friendly and straight-forward.  They offer a wide variety of layouts, backgrounds, and stickers, which makes formatting the books very easy!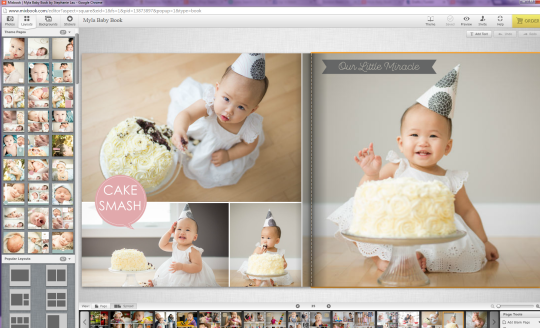 You can include text, special quotes, and bible verses to really personalize your book!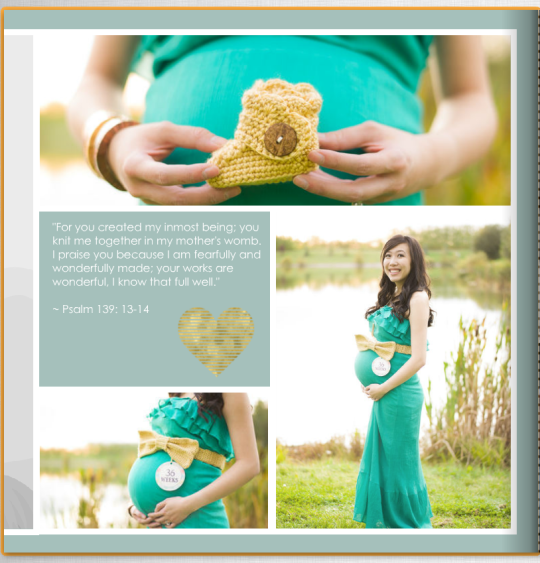 The hardest part was actually organizing all my photos and deciding which ones to include.  In the end I had about 35 pages for each book!  After I previewed both books and was happy with the formatting, I placed my order and eagerly awaited their arrival in the mail.  Within less than a week, they printed my books and they arrived at our doorstep- I was delighted with how quickly they came!  Do you recognize which baby is which?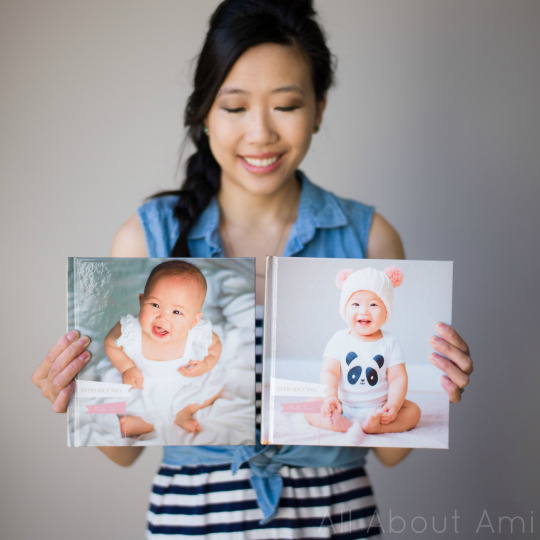 I went with their 8.5 x 8.5″ Classic Square Photo Books.  This is Baby Myla!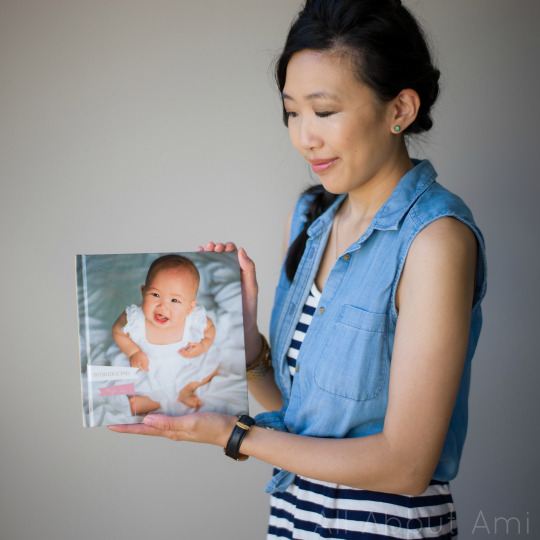 And this is Baby Brielle wearing her Bear Pom Beanie that I designed!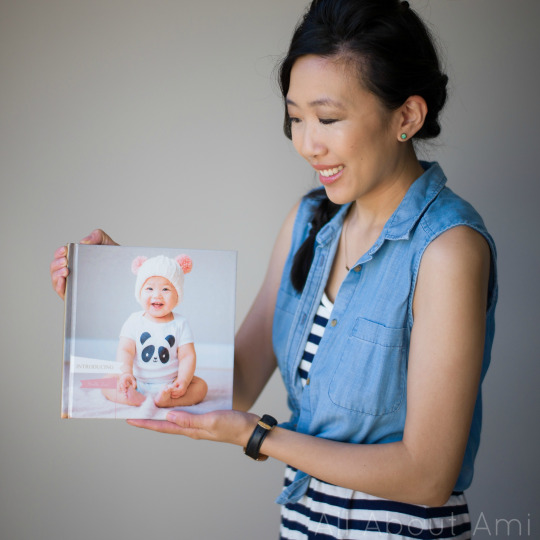 You can also include photos on the back covers as well!  Briellle is on the left with her crocheted lamb hat (see HERE) and Myla is on the right!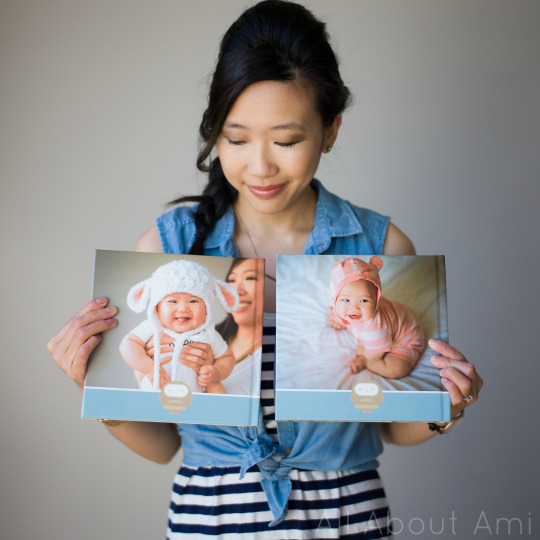 I was very impressed with the quality as soon as we took out both books and started flipping through the pages.  Our photo books are hardcover which makes them very durable, and the paper is very thick.  The photo quality is wonderful, and the layouts look so professional!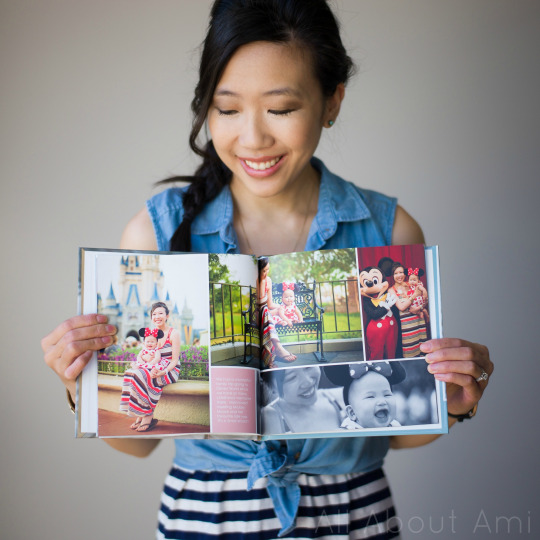 I love how I could include so many photos within each page spread.  This was Myla at 10 months!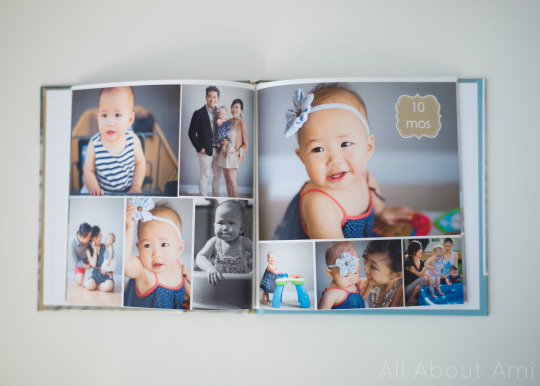 Here is a sample from Brielle's book- our little cutie pie at 3 and 4 months old!  They've grown sooo much!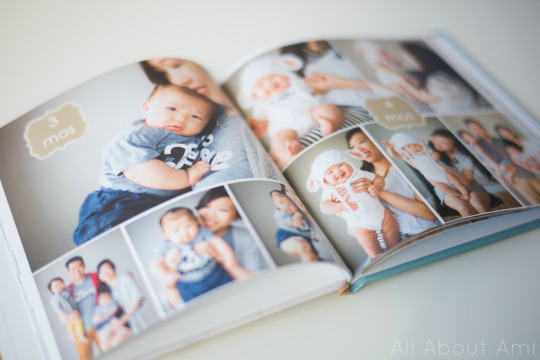 In fact, you can see how much they've grown below!  The girls wanted to join our morning photoshoot when they woke up, and we asked each of them to hold their own book!  Brielle was busy looking at herself wearing her lamb hat on the back cover 🙂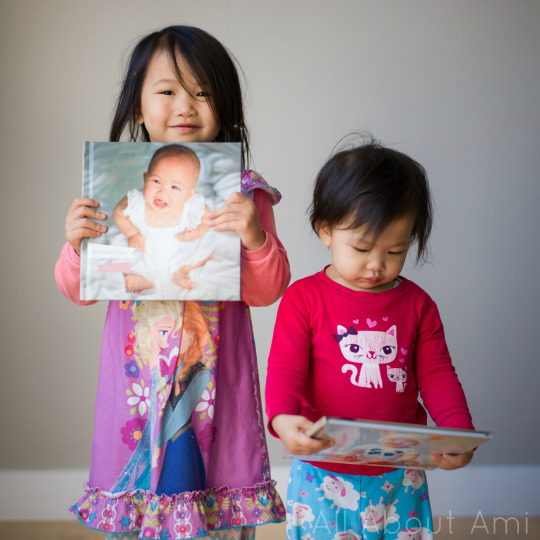 I am delighted with Myla and Brielle's Baby Books, and we will treasure them for years to come!  I'm so glad we finally have hard copies of all the beautiful photos that Ryan took of our girls during their first years!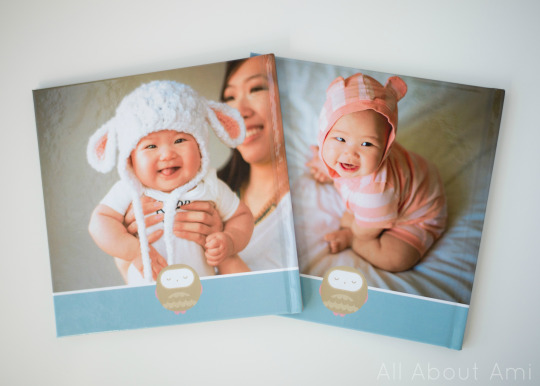 I was given a $60 USD credit to try out the Mixbook products.  I took advantage of a promotion that was going on at the time that I ordered, and this amount was actually able to cover both books plus shipping to Canada!  Mixbook has provided the code "AMIMIX" to my readers so you can get 45% off all 12×12″ and 14×11″ photo books (until July 29th).  They not only offer photo books, but also calendars, canvases, and cards (e.g. invitations, greeting cards, etc).  I would definitely recommend waiting to order your photo books until they have a promotion going on as they seem to happen pretty frequently!  If you can't take advantage of this coupon code, I'm sure they'll have another one soon!
Note: Thank you to Mixbook for providing me credit to make these photobooks!  All opinions expressed are 100% my own!