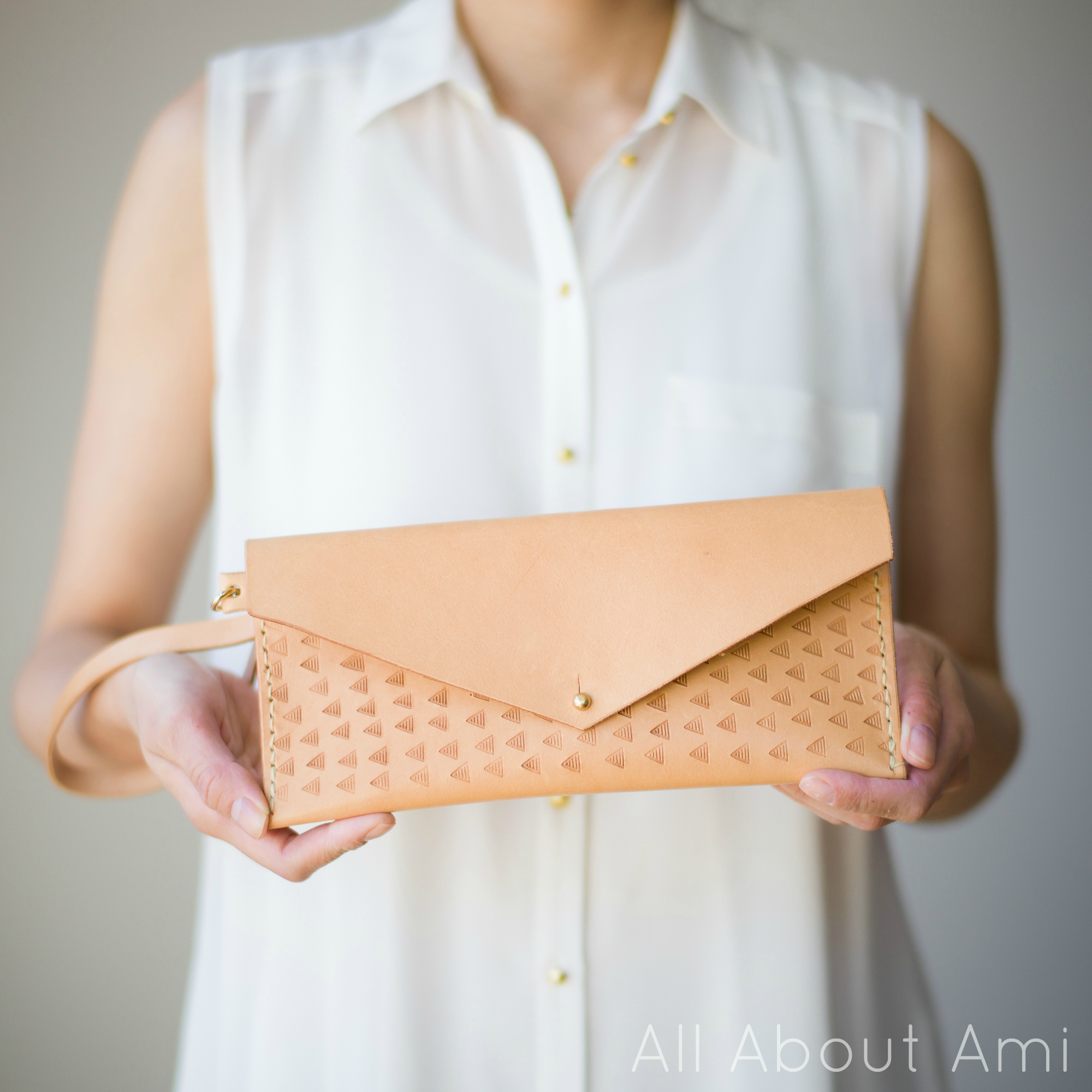 Happy Canada Day!
To celebrate this special day, I'd love to introduce you to a Canadian handmade artist named Kristin of Kristin Lane Design!  She is a teacher by day and a leathersmith by night in my hometown of Edmonton, and I was able to grab a tea and chat with her a couple weeks ago!  She is a self-trained leathersmith, and she loves designing her own purses and accessories to create functional beauty and quality lifestyle products.  Kristin was also one of the finalists for "Best New Talent" in the Etsy Canada 2016 Awards!  It's been so neat connecting with fellow handmade artisans and hearing about how they've discovered various hobbies and passions!
You can follow Kristin's work on Facebook and Instagram, and check out her Etsy store HERE!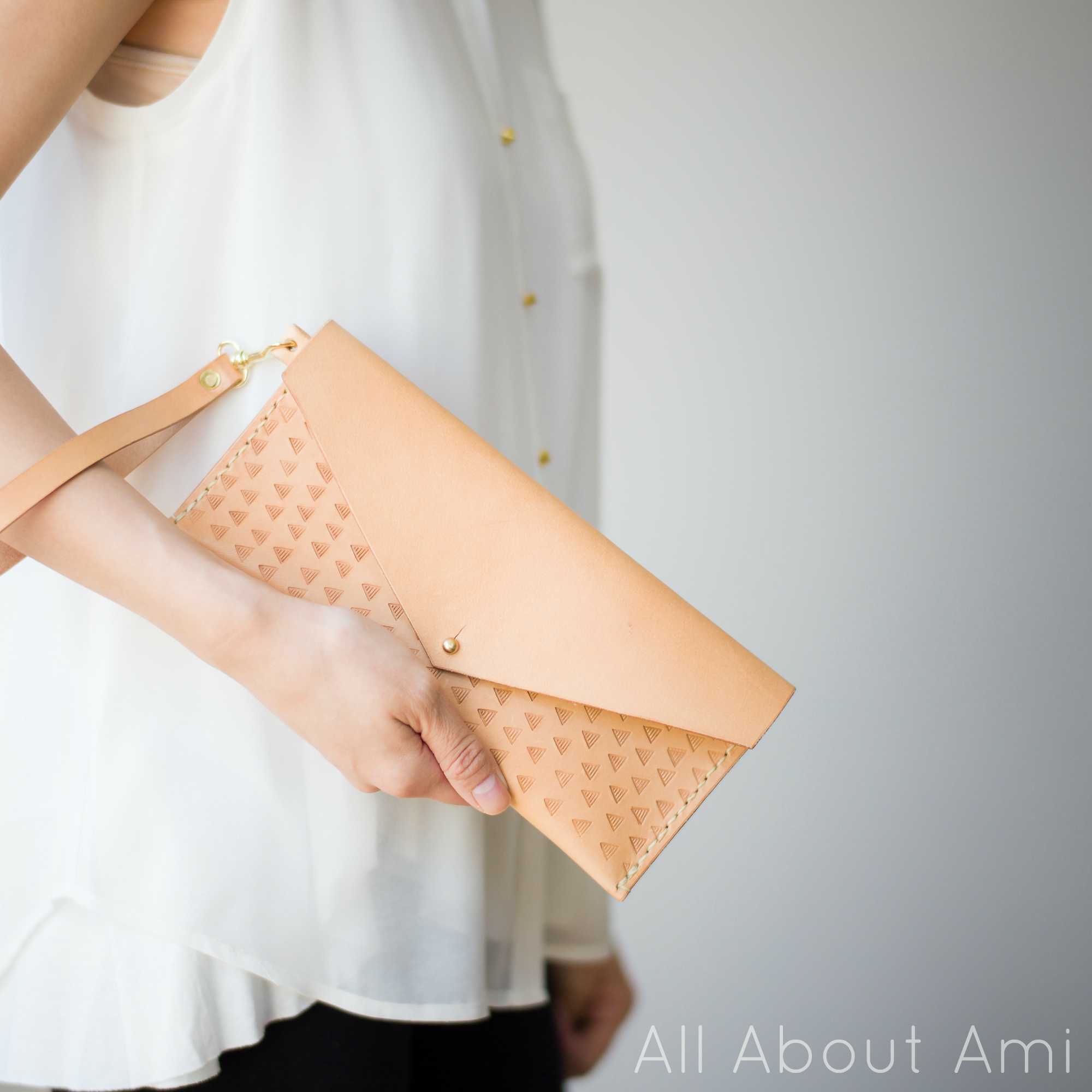 Above is an example of her work!  This gorgeous wristlet is hand-stamped, hand-stitched, and hand-beveled and burnished.  It is a beautiful untreated vegetable tanned leather, and it looks so sophisticated and chic.  Kristin also offers a custom monograph placed under the flap, and you can see my initials "SJL" in the photo below!  I adore my clutch and I am so excited because Kristin and I are partnering together to offer one of YOU the chance to win the very same clutch with your own custom monogram!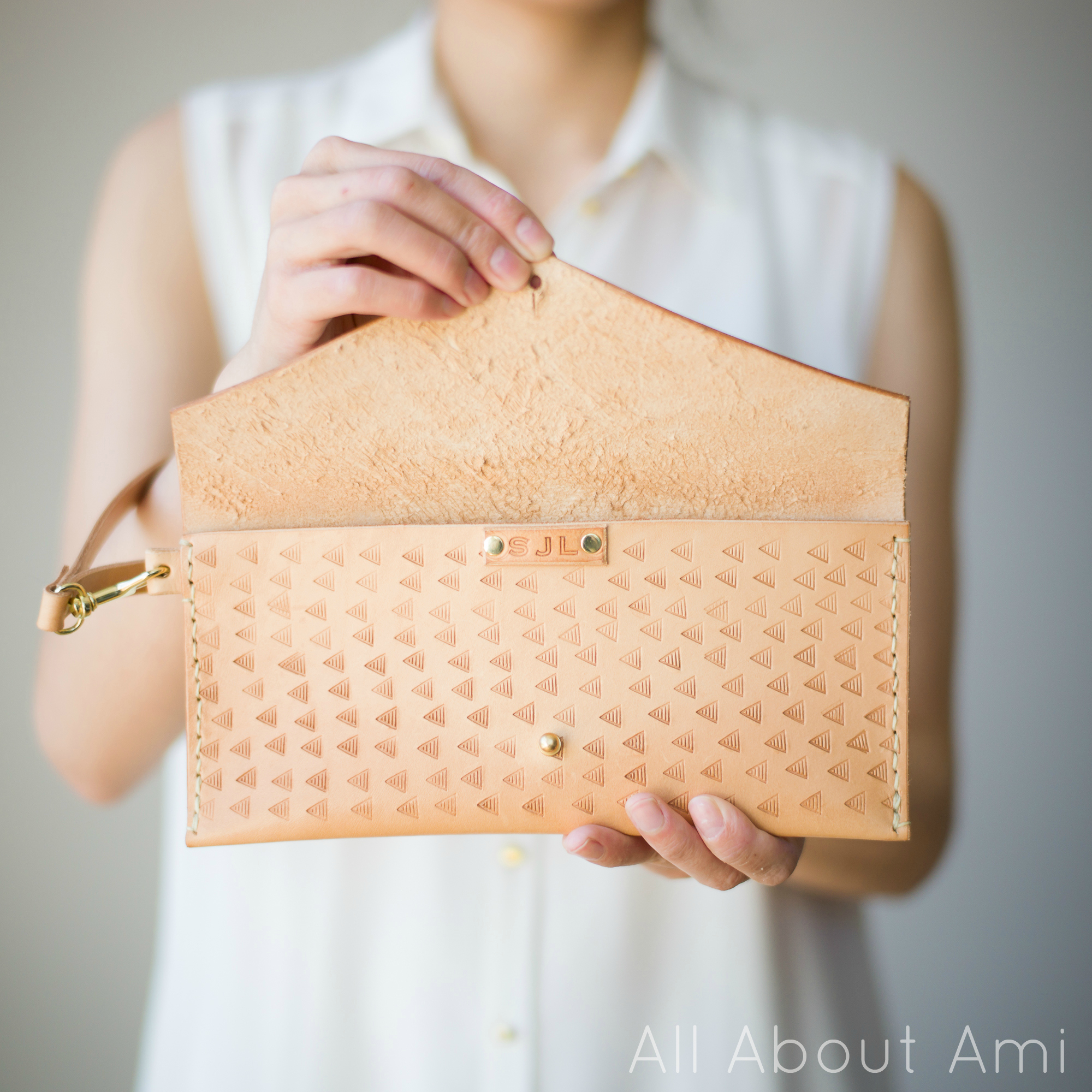 ***To enter this GIVEAWAY [NOW CLOSED- congrats to Wendy!], leave a comment below telling us what other craft (besides crocheting and knitting) you love or you'd be interested to try!  Examples could be leathercrafting, beadwork, scrapbooking, quilting, etc.
This giveaway is open to residents of the USA and Canada and will close on Sunday, July 3rd at 8 PM MST!  You can also enter through Facebook and Instagram to increase your chances!
Note: Thank you to Kristin Lane for sponsoring this giveaway!