Ever since I received my "Clover Amour" hook set as my Mother's Day gift two years ago, I've never looked back as they have become my absolute favourite crochet hooks to use.  I shared my thoughts about them in this blog post HERE and am delighted to hear that many of you have also taken the plunge and purchased a set for yourself after reading about them on my blog!  These hooks have saved my wrists and hands as I can crochet for long periods of time without building up too much tension and cramping up.  The soft elastomer rubber handles are so comfortable to hold and the smooth aluminum hybrid hook allows me to crochet with great ease.  I have particularly noticed the difference when crocheting my amigurumi since I always use my smaller hooks to get a tighter gauge with small stitches.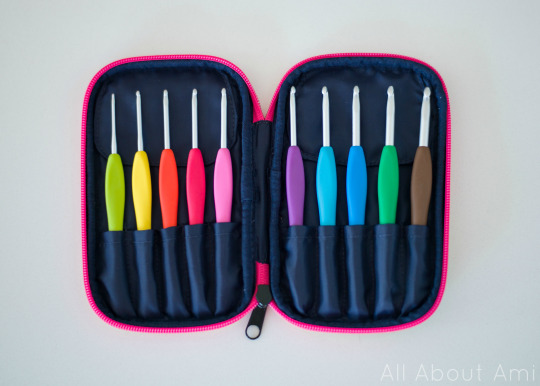 Whenever a project called for a hook size greater than 6 mm (the largest size in my set- the brown one), I would be a little dismayed as I knew I would not be able to use a Clover Amour hook and I would have to use my OTHER hooks *shudder*.  I actually used my trusty plastic 10 mm hook quite frequently over the years for many winter projects (e.g. my "Triple Luxe Cowl" and "Long Double Crochet Cowl").  It wasn't too uncomfortable to use because of its large barrel size but I often pondered how wonderful it would be to have a soft handle with a thumb rest on it since I used it so frequently.  I even mentioned in my blog post from two years ago how it would be great to have Clover Amour hooks larger than 6 mm.  Imagine my delight when I heard that Clover was introducing a jumbo range to their Amour series!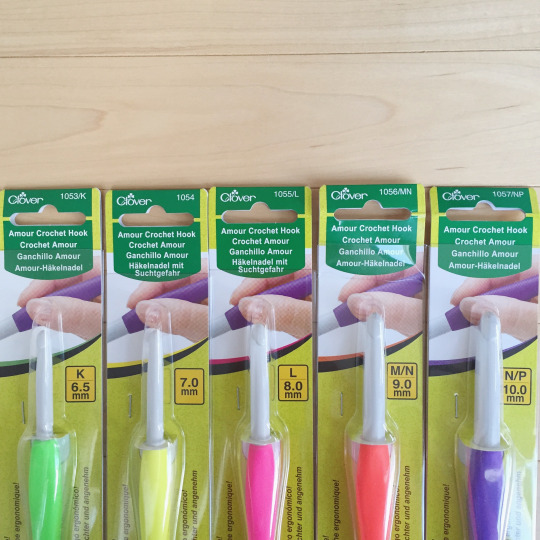 Clover's jumbo range includes a whopping seven sizes: K/6.5 mm, 7 mm, L/8 mm, M/N/9 mm, N/P/10 mm, 12 mm, and P/Q/15 mm.  It's neat because some of these sizes are more rare and difficult to find on the market, such as the 6.5, 7, 12 and 15 mm.  Clover sent me the first five sizes to try out and the 12 and 15 mm were just added in the summer!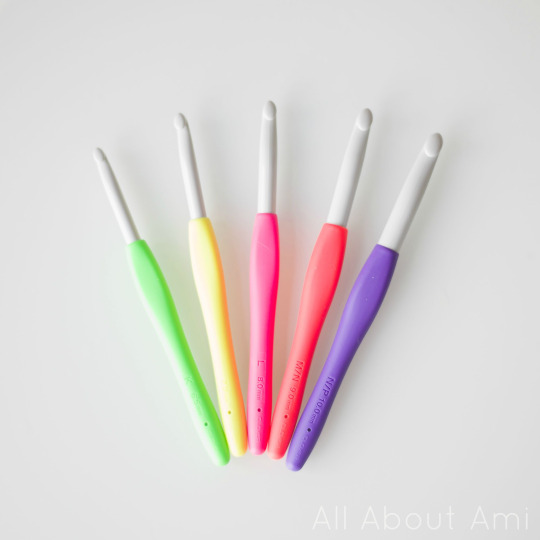 I was really excited to try out these larger hooks as I frequently work with thicker yarn to crochet my cowls, hats, and baskets.  The hooks are made of plastic (ABS resin) and the handles are made of elastomer rubber.  The smaller hooks are made of aluminum, but Clover switched to plastic to make these larger hooks lightweight.  I personally do not have a problem with plastic hooks and the plastic they use is very smooth and appears to be good quality.  Yarn glides across the plastic very smoothly, so you can crochet with great ease!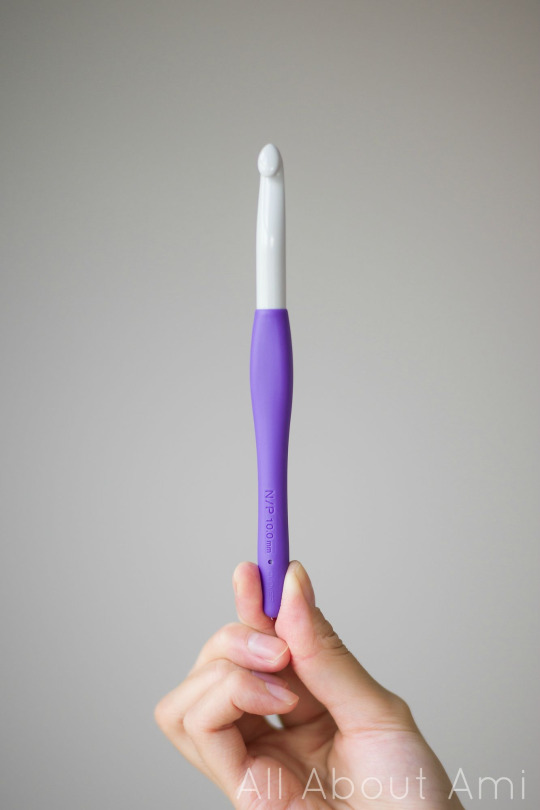 In terms of the hook shape, the smaller Clover Amour's are known for their hybrid heads (a mixture of tapered and inline hooks- read more about this HERE).  The jumbo hooks appear to be more inline (see picture below) but I actually did not notice this until very recently when I was studying the hooks closely for this review.  I typically prefer tapered hooks since I used those when learning to crochet.  However, I have had no problem using these hooks and actually did not notice any difference when working on my projects.  So far I've put every single size to use in my crochet projects except the 7 mm.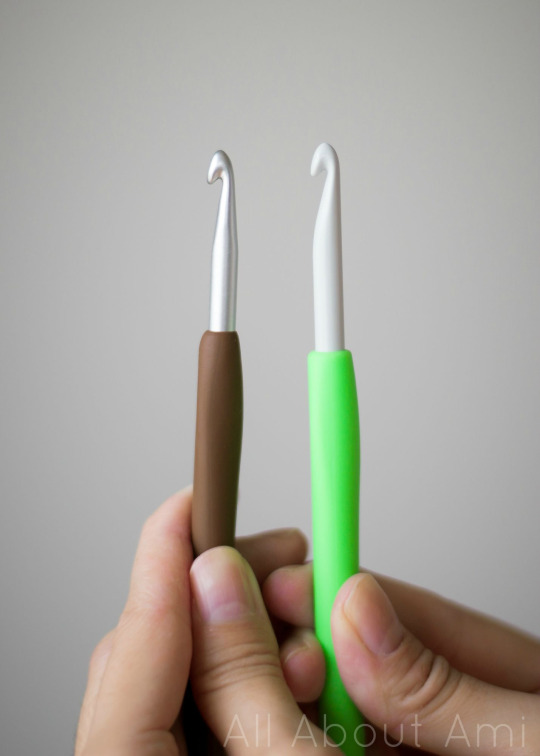 I really like the shape of the tip and throat of the hooks and how Clover made these hooks longer.  As you can see, the plastic part of the jumbo hook is substantially longer than its smaller counterpart so that it can accommodate many loops of thicker yarn.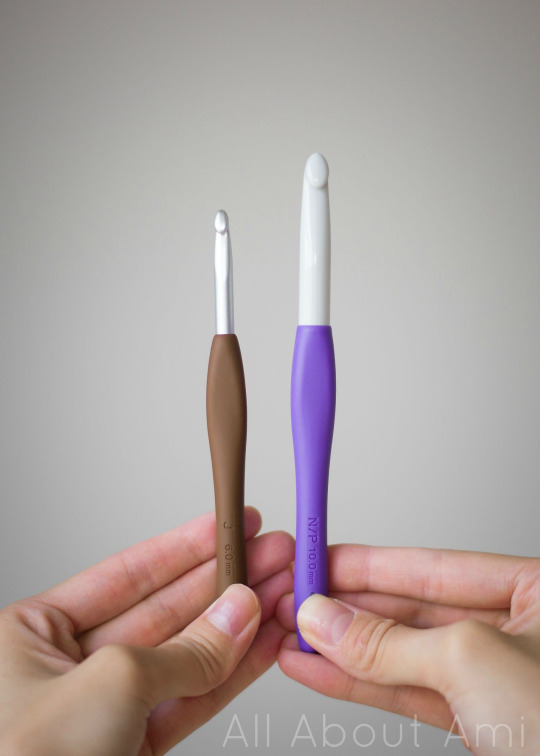 The elastomer rubber handles come in Clover's signature bright colours, this time leaning towards a more fluorescent feel.  They include a thumb rest which I find very comfortable and important when crocheting, and each hook is clearly labeled with their letter and number size (e.g. N/P 10.0 mm).  Even though the handles of both the smaller and jumbo hooks are made of elastomer rubber, there is a difference in how they feel. The smaller handles feel richer with more depth to them as I think they have more grip (feels like a good quality eraser).  The jumbo handles feel more "slippery" compared to the smaller handles and it also feels lighter.  With that being said, however, the jumbo handles still provide good grip and are very comfortable to hold.  They are much better than my old hooks of the same size and Clover Amour hooks still remain my favourite!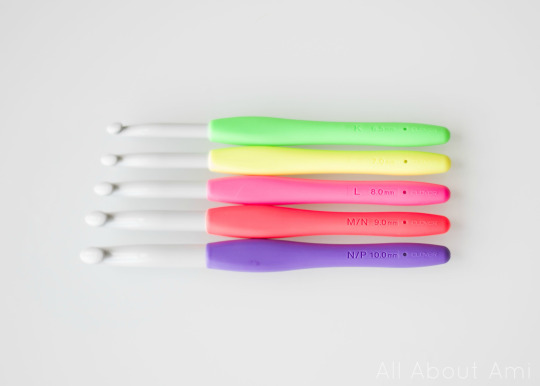 I am over the moon that Clover has expanded their range of hook sizes to include such jumbo hooks!  I can now proudly reach for a Clover Amour hook for almost each and every project!  If you include the tiny steel hooks, Clover Amour's now come in a huge range from 0.60 mm – 15 mm!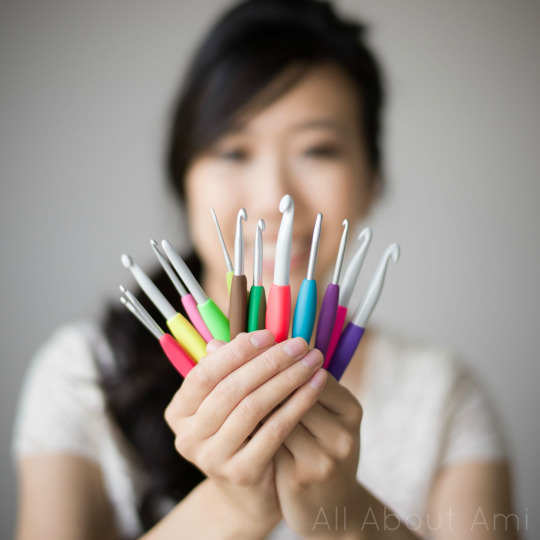 Here are some of the sneak peeks of my fall/winter projects that I've posted on my social media- as you can see, my Clover Amour jumbo hooks are being put to great use!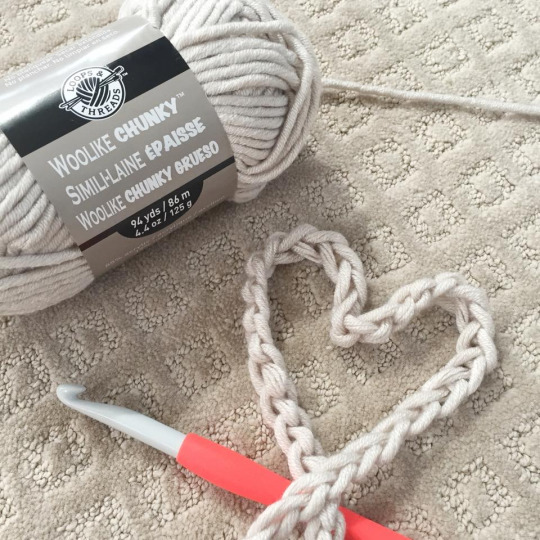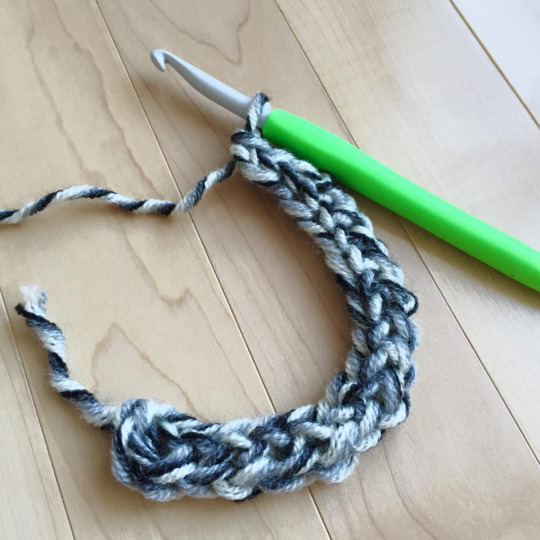 I've also blogged about some of Clover's other products that I love and use all the time as well!  Check out their handy dandy Pom Pom Maker and their locking stitch markers!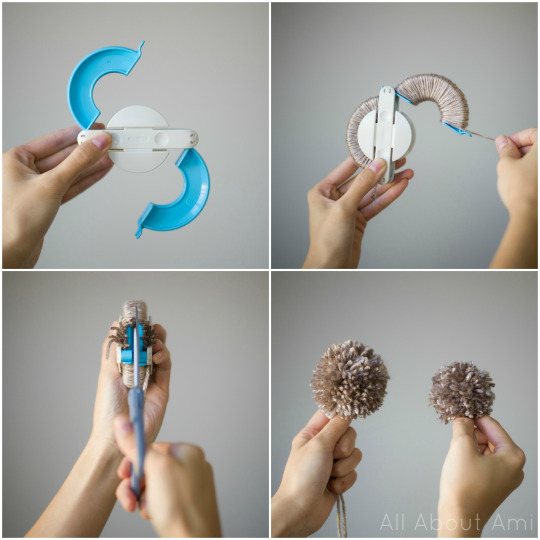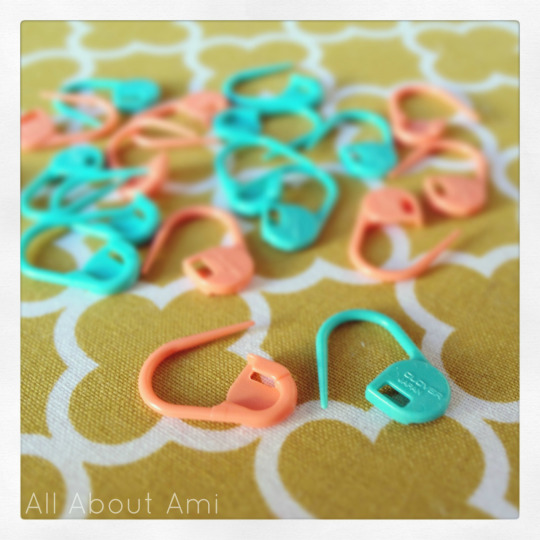 Now for the very exciting part: the generous people of Clover are hosting a GIVEAWAY with me so that one lucky reader can win a set of SEVEN CLOVER AMOUR JUMBO HOOKS!!!  This is an amazing opportunity to get your hands on these ergonomic hooks and if you already own the smaller sizes, you need to try out the larger hooks to complete your collection!  Please enter this giveaway using the Rafflecopter widget below- this giveaway will close on Sunday, September 6th at midnight MST and is open to residents of the US and Canada only (sorry overseas readers!).   If you want to leave a blog comment as one of the entries, let us know what your favourite hook size is in their new jumbo range (or what size you are most excited about)- mine would be the 10 mm!  Thank you Clover for saving our hands and wrists with your wonderful Amour series
❤
[Note: Sometimes Rafflecopter has difficulty loading: if you are unable to add your entries, please come back and try again at a later time or day!  Thanks for your patience!]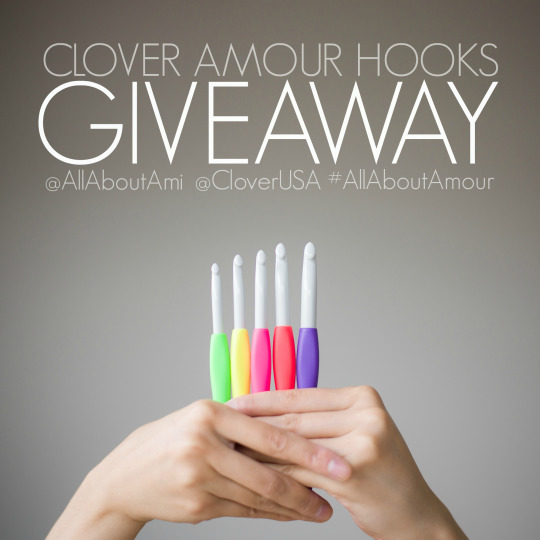 Note: I was provided with a set of Clover Amour Jumbo hooks for review, but all opinions expressed are 100% my own.