It was my sister's birthday recently, and she requested that I bake her a cake.  I had always wanted to try the "Tres Leches Cake".  I came across this recipe in a beautiful scrapbook recipe binder that my sister-in-law and mother-in-law made for me as a bridal shower gift. They got this recipe from the Pioneer Woman's blog (found here).   Do check out her recipe and blog as her photos and descriptions are much better than mine!  I had never heard of this Latin American cake before, but basically it's a light sponge cake soaked with three milks (hence the name): evaporated milk, condensed milk, and whipping (heavy) cream.  I thought this recipe looked really interesting and unlike anything I had ever baked before, so I was dying to try it.  Let me tell you, it was well worth it!
Interestingly, the five egg yolks and egg whites had to be beaten separately.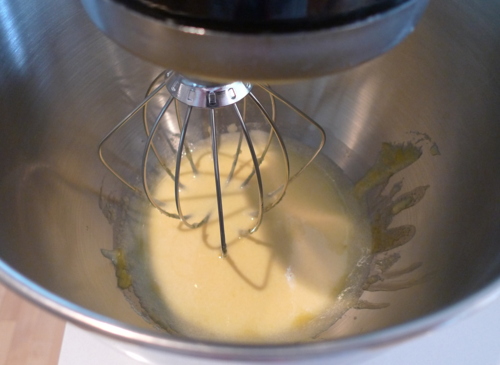 I'm so glad I had the Kitchen Aid mixer to help me beat the egg whites to form stiff peaks!
After mixing all the ingredients together and baking it in the oven for 45 minutes, this is how the cake turned out (after inverting it in to a dish):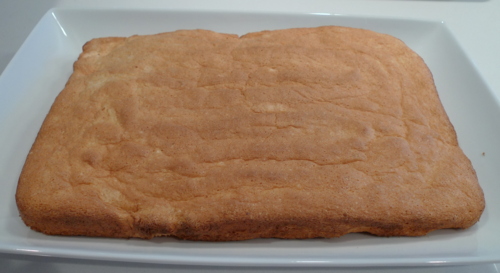 Next came the fun part: I punctured the surface of the cake 40-50 times with a fork!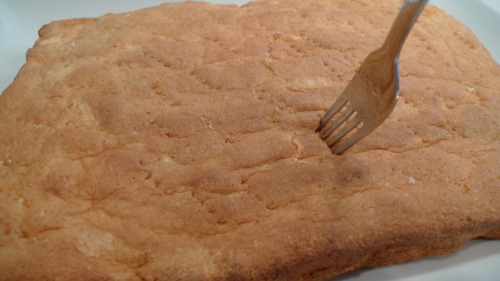 I loved doing the next part: I poured the mixture of the three milks over the cake.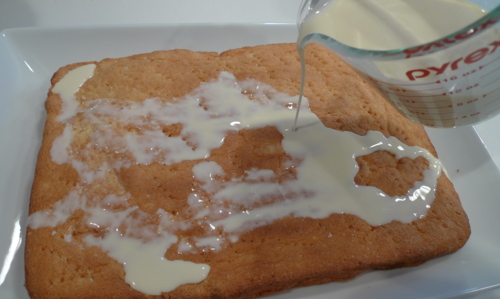 Here is the cake drenched in the milk mixture (I used the whole thing although the Pioneer Woman did not use the last cup of the liquid- I didn't want to waste anything!).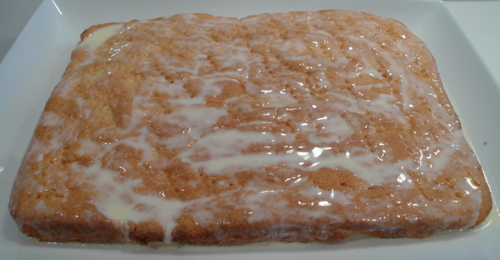 Would you believe this is what the cake looks like after only half an hour?  It absorbs the liquid so quickly!  I suppose it is, after all, a sponge cake 🙂  Mmmm…look how moist it is!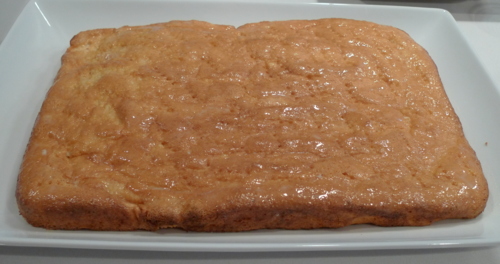 I then whipped some heavy cream.  This was my first time doing it as I would previously buy cool whip or whipped cream in a can!  It was pretty fun.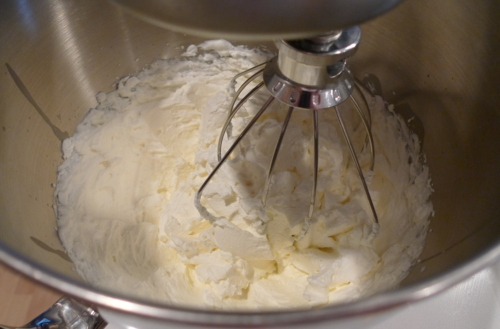 I then covered the cake with whipped cream.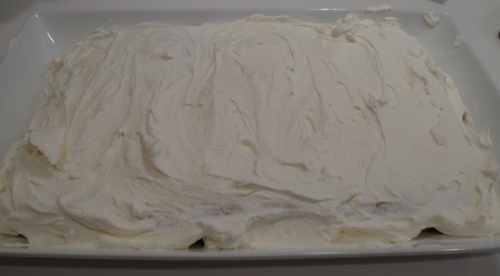 And then added some chopped-up maraschino cherries ontop!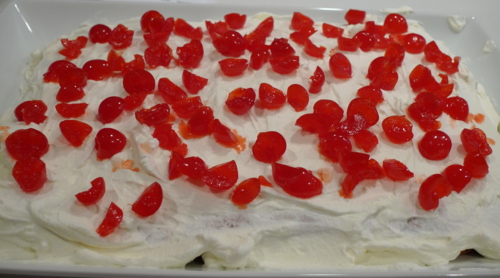 Here is what a slice of the tres leches cake looked like: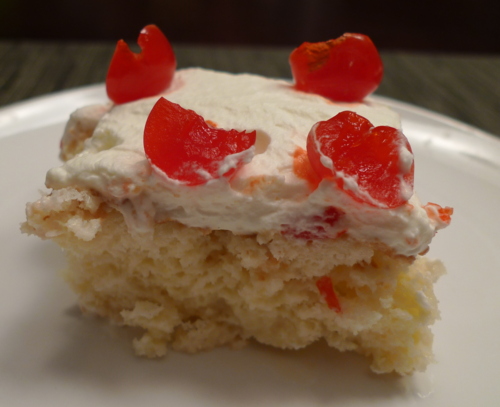 This cake was a hit at my sister's birthday dinner.  It was incredibly moist, sweet, and delicious: it tasted so heavenly and divine.  I would make it again in a heartbeat.  And the great thing is that this cake does not get soggy!  Give this unique cake a try- you won't regret it!  Thank you Pioneer Woman for posting such a great recipe!