With all the cowls I've been making recently (see my "Twist Cowl" and "Triple Luxe Cowl"), I thought it was high time that I made a cowl for Myla!  She loves wearing what I'm wearing and I of course love matching with my little girl 🙂  I turned to my "Long Double Crochet Cowl" pattern that I designed two years ago.  I love how it can be looped twice and the length is determined as you go as you simply need to seam it up at the end.  I know that many of you have loved this pattern as well and I was excited to see that almost 100 people had input their "Long Double Crochet Cowl" projects into the Ravelry database!
I had quite a bit of left-over yarn from my "Cabled Slouchy Beanies", so I opted to use the Lion Brand Heartland yarn in "Grand Canyon" (worsted weight, level 4 yarn) in my stash.  I knew Myla would love this cowl since this yarn is so soft and it would match with her beanie!
Here are the details for the toddler cowl:
I used a 5.5 mm crochet hook
I chained 27 in the beginning and simply followed the pattern as written in my "Long Double Crochet Cowl" pattern HERE.
I stopped at Row 81 and them seamed the ends together.  If you want the cowl to hang closer to the neck, simply crochet fewer rounds.
Once seamed up, my toddler cowl was 5″ or 13 cm wide and 23″ or 59 cm long.
Here is the finished product!  I love how this pattern looks using a more delicate yarn as the staggered double crochets give an almost chevron or zigzag look.  I think it would look beautiful as an adult cowl as well!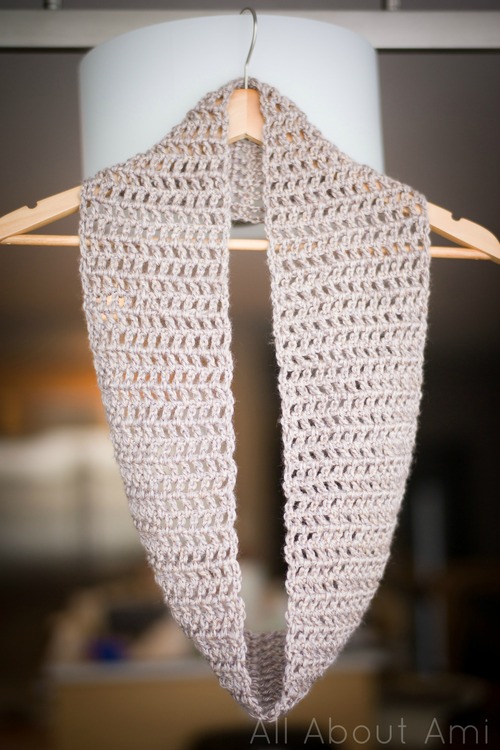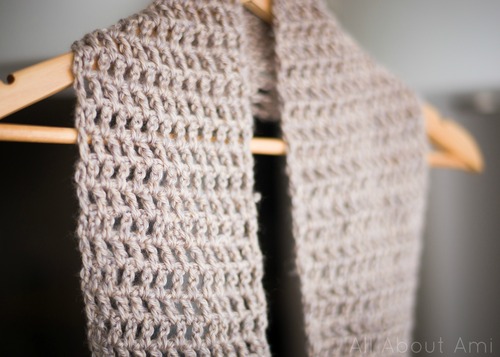 Here are the two of us sporting our "Long Double Crochet Cowls"!  For reference, I used Lion Brand Wool-Ease Thick & Quick in "Raspberry" for my adult cowl.  It's interesting how using the same pattern but different yarns can result in such a different look!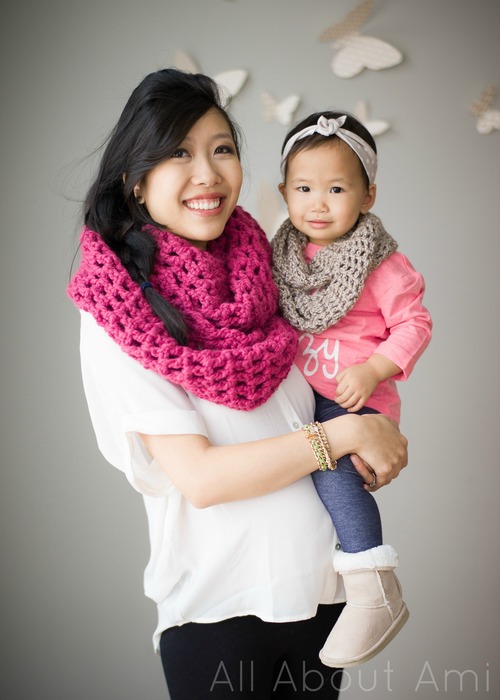 Big smiles all around 🙂  I love being able to crochet items for my sweet little girl!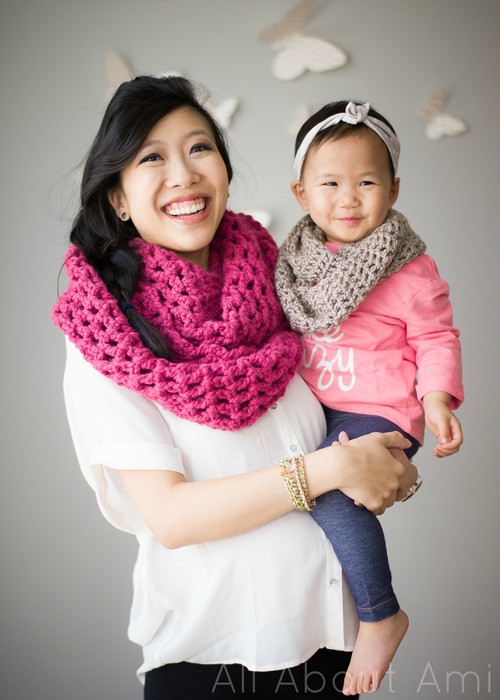 The snow is definitely here to stay!  Here is Myla sporting her new cowl in our winter wonderland!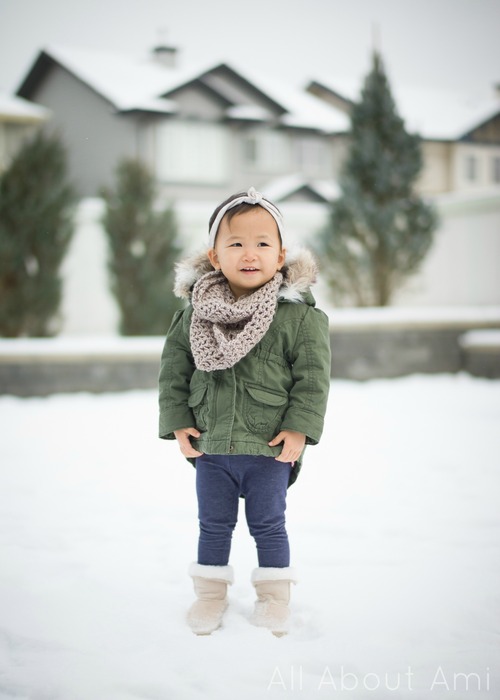 [On me: White shirt: Forever XXI; Bracelets: Mikaylove; On Myla: Pink shirt, Jean leggings, Green Parka: Old Navy; Shearling boots: H&M, Headband: Vonbon; Cowls handmade by me ❤]
I also made a chunkier toddler version for a friend's little boy using a bulky level 5 yarn (Lion Brand Martha Stewart Alpaca Blend Yarn– note that this yarn is no longer available).  I used an 8 mm hook with this cowl and chained 23 in the beginning.  I forgot to count how many rows I completed before sending this cowl off but the final dimensions were 7″/18 cm wide and 22″/57 cm long.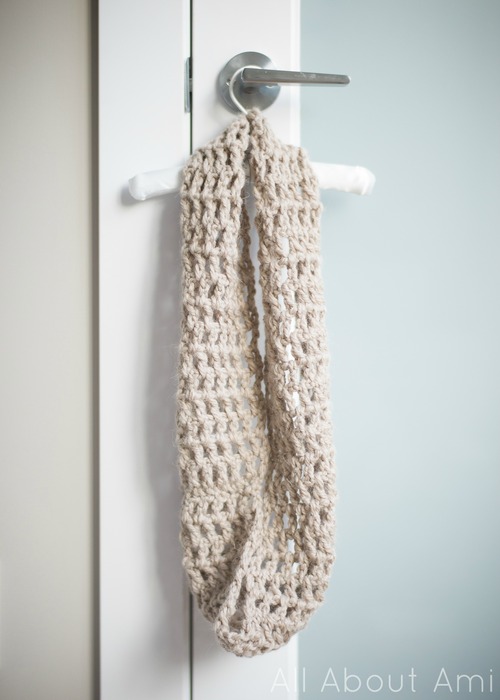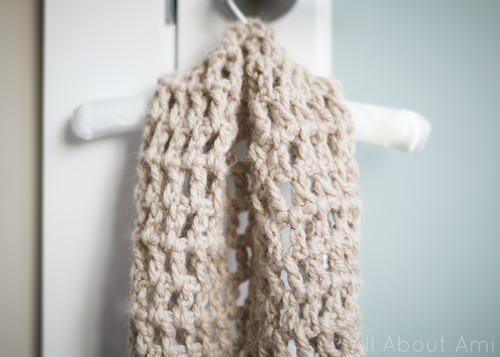 Cowls are so versatile as the whole family and people of all ages can wear them!  Have fun making cowls for your mini-me's 🙂
Amazon affiliate links: