Last year was Myla's first year of preschool, and when Valentine's Day rolled around, we thought it would be special to crochet something unique for the children in her class!  I have such fond memories of receiving and giving a variety of Valentine's Day cards to my friends in elementary school. We would construct little "mailboxes" out of paper plates and attach them to our desks to hold all our cards!  Ryan and I brainstormed what we could make and we decided to crochet the first letter of each child's name and make special name cards that they could keep and possibly frame in their rooms!  We thought it would be a great idea since the children were learning the alphabet and how to spell their names, and their parents would appreciate it too!
I used the Moogly Crochet Alphabet patterns that Tamara brilliantly designed to crochet all the letters!  We did this quite last minute last year (finishing them the day before Valentine's Day), and thankfully there were only 11 kids in her class.  I used Lion Brand Yarn's Bonbons and a 2 mm crochet hook to make each letter!  We tried our best to choose colours that represented the whole rainbow (think ROYGBIV) using colours from the "Beach" and "Nature" colour packs!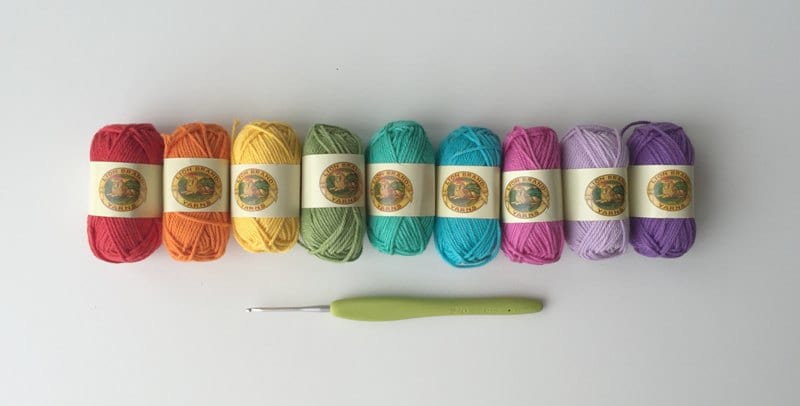 It was fun crocheting each letter and seeing how they were all constructed.  Tamara did such a fabulous job figuring out the shaping of each letter to create such a modern and lovely font!  Check out the patterns for each letter HERE!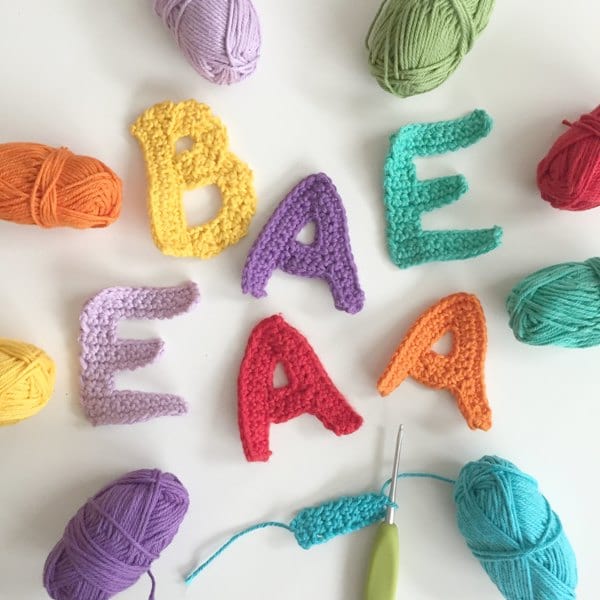 After I crocheted each letter, Ryan used hot glue to glue it ontop of high quality cardstock.  He then wrote "is for _____ (the child's name)" underneath it, highlighting the first letter in red.  On the back, he wrote "Happy Valentine's Day" and we signed it off with "Myla Lau" so that they would know who gifted it!  Doesn't Ryan have nice writing?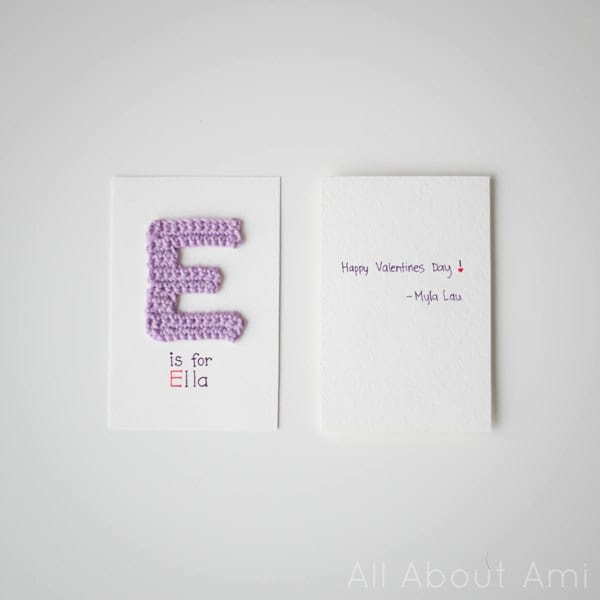 I love the bright and vibrant colours we used- don't they pop out brilliantly?  I really enjoy working with Bonbons as they are a fabulous mercerized cotton that does not pill easily.  I've used this particular yarn for my Bonbon Bears and my Crochet Ball Ornaments in the past.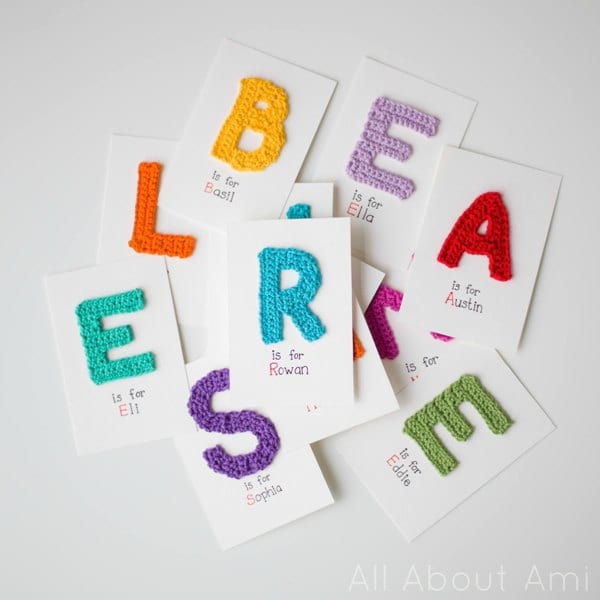 It was a whirlwind creating these last minute, but they are quick and fun to work up!  If you're in a pinch for a unique and handmade gift, you could give these a try!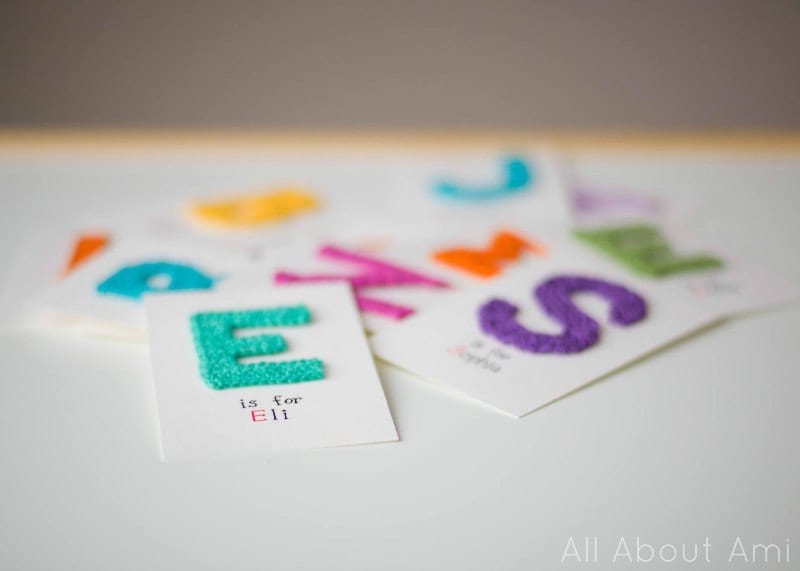 These would make fun and personalized gifts for Valentine's Day, birthdays, year end gifts, or baby shower/newborn gifts too!  You could even frame these letter cards so that they could be hung as art in the children's rooms as well!  We received some wonderful feedback from the parents who greatly appreciated our effort- some even thought that we had purchased them!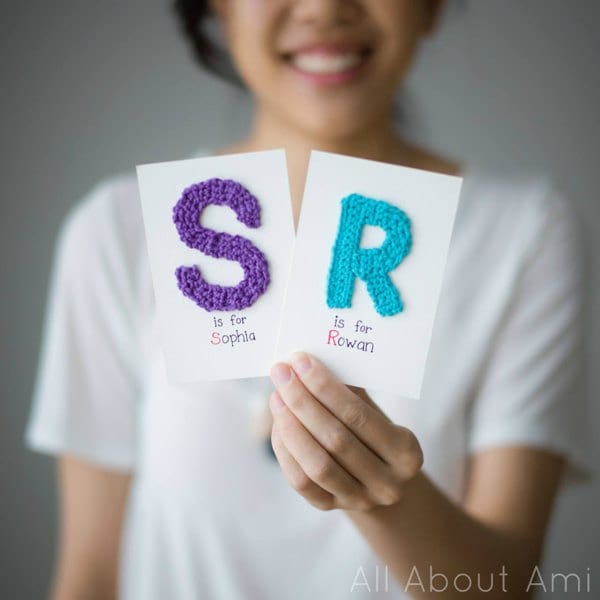 We hope you enjoyed reading about these cute letter cards we made!  We're actually in the process of making some special Valentine's Day projects for Myla's classmates this year (sigh, yet again last minute since we just got back from vacation), but we'll try and share them soon!  If you're looking for a special Valentine's Day card for your yarn-loving friends, don't forget these Wool Valentine Cards we designed last year HERE!  It's a great way to use up your scrap yarn and there is a free printable as well!  Have a Happy Valentine's Day, everyone!