I've got another exciting magazine feature to share with you all!  Issue 35 of "Knit Now" magazine based in the UK comes with an exclusive special edition magazine called "Quick & Easy Crochet"!  This bumper issue contains many free patterns and is a great 2 for 1 deal, particularly if you are both a knitter and crocheter 🙂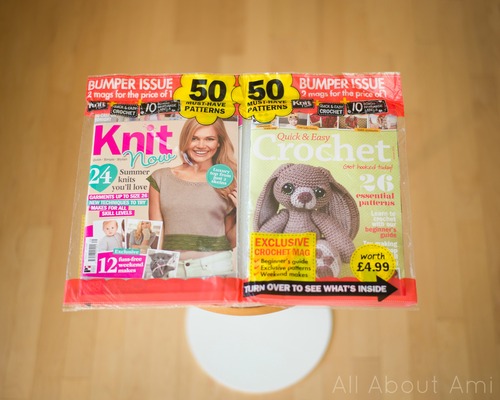 If you look at the cover of "Quick & Easy Crochet", you'll spot the amigurumi Pony that I designed and blogged about for Chinese New Year!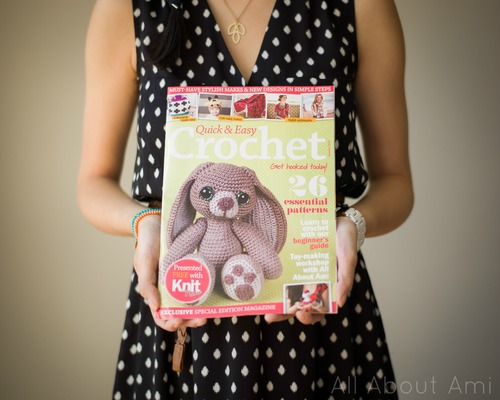 I am delighted and honoured to have such a beautiful spread in the magazine!  They interviewed me and asked questions such as what it is I love about amigurumi specifically and the biggest lesson I've learned about crochet since getting back into it.  This spread includes pictures of Dragon, Snuggles, the Knotted Headband, Sweetheart Bunny and Pony.  Along the right hand side of the feature, you'll see a little section called "How to perfect kawaii style" in which I give some tips about eyes and nose placement!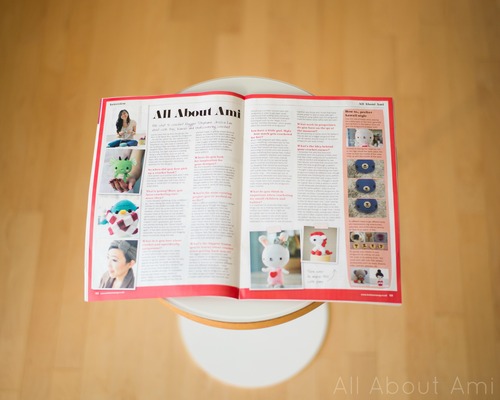 The following pages include my Pony Pattern!  Hopefully some more people will be inspired to begin their amigurumi and crocheting journeys by seeing my pony pattern in this magazine 🙂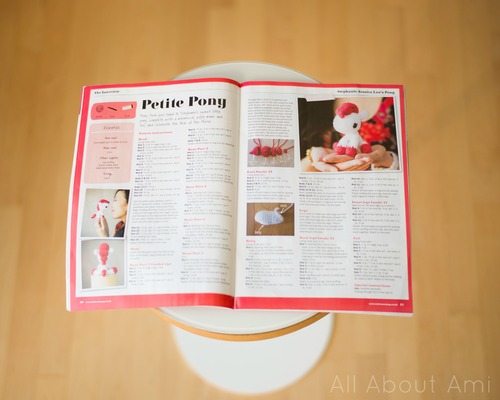 Thank you to Hugh for interviewing and featuring me in "Quick & Easy Crochet"!  I am so thankful for each and every magazine feature that I get and I see each one as another opportunity to share my love of crochet and amigurumi with new people.  You can purchase the digital copy of "Knit Now 35" HERE and you will also receive the digital copy of "Quick & Easy Crochet" (I'm told the supplement starts after the last page of the main magazine).  You can also find the magazine at Barnes & Noble stores in the US.  I think it's wonderful how knitters are being introduced to the world of crochet through this supplement, and I'm so happy that I could be a part of it!