During the whole month of May, a local artist from Edmonton named Mabel Garcia participated in the "30 Day Creativity Challenge".  Mabel did a mini portrait each day of someone from Edmonton, ranging from our Mayor Don Iveson to fashion blogger Alyssa Lau and calligrapher Justine Ma.  I enjoyed following along with Mabel's series as she featured so many creative people and I absolutely love her artistic style.  
My heart skipped a beat when Mabel posted this sketch on her Instagram (@ilovethemoon)!  I zeroed in on the "Stephanie" portrait and wondered whether or not this could be me.  This little lady seemed to have my side braid and was wearing a Whistle & Flute "Je T'Aime" shirt with a collar peeking out (which I had worn HERE in our family photo), and I got incredibly excited thinking that this could possibly be me…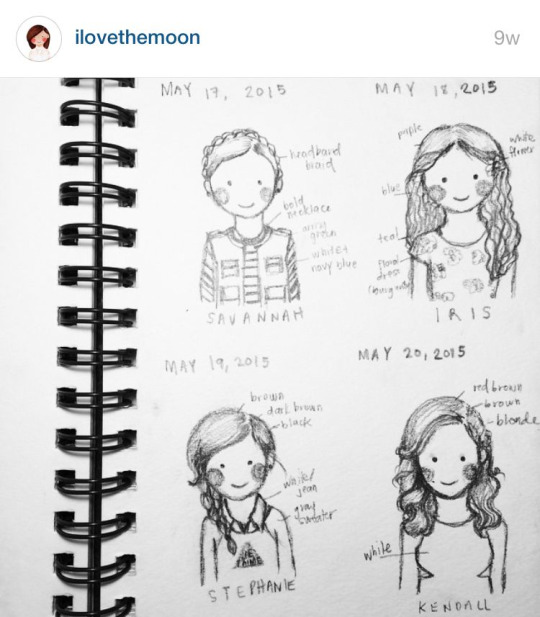 Sure enough, Mabel did choose me as one of the people to feature in her creativity challenge for Day 19!  I squealed when I saw her adorable portrait of me and felt incredibly honoured!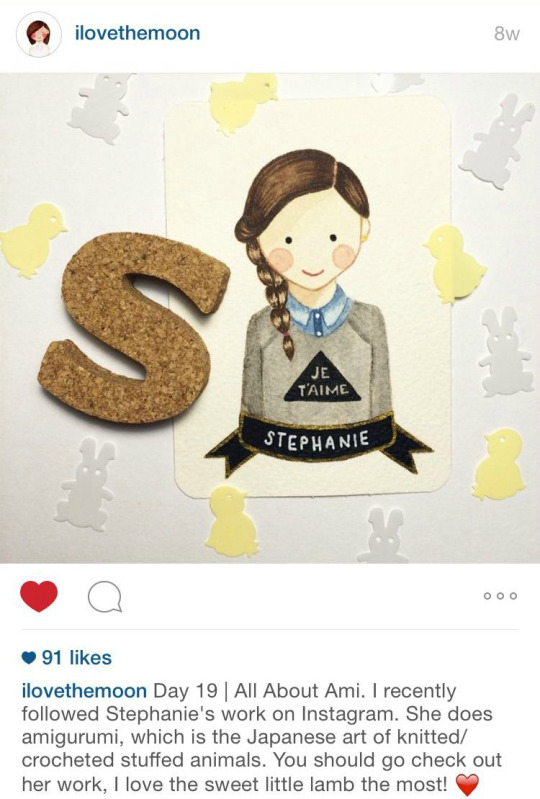 When Mabel had completed her challenge and was finished with all the mini portraits, she kindly sent them out to each person so that we could keep these beautiful pieces.  It's amazing seeing the mini portrait in person as the colours and shades look beautiful, and you can tell that great care was taken as the details are very precise.  I cannot wait to frame this sweet gift!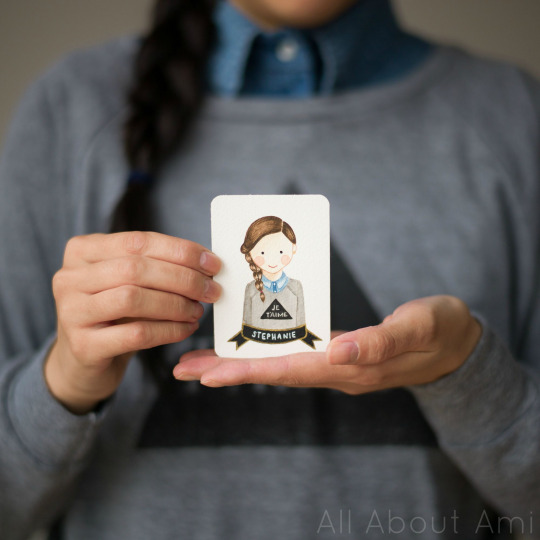 Ryan had the idea to take a picture of this mini me while wearing the same outfit!  Here I am wearing my "Je T'Aime" pullover by Whistle & Flute with a chambray shirt inside!  Don't forget that you can get 10% off your purchases by using the discount code "ALLABOUTAMI"!  All of their summer items (like their popsicle and ice cream shirts) are now on sale so they can make room for their fall and winter items coming soon 🙂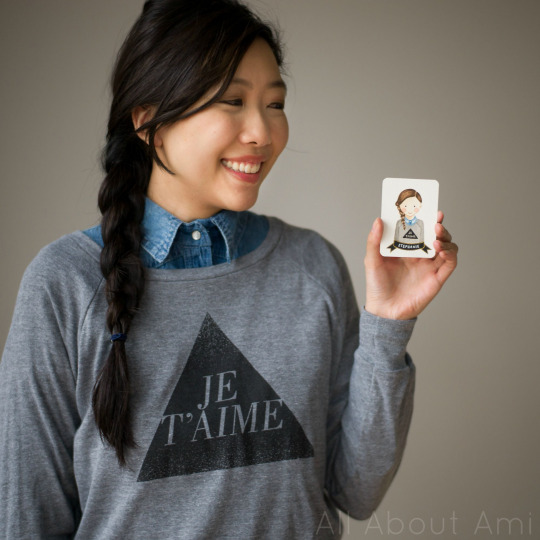 I was so excited to receive Mabel's mail, and I love how she included these extra little items!  Mabel does custom illustration, and if you are interested in contacting her, you can e-mail her at: ilovethemoon@icloud.com  You can also check out her website HERE and see some of the other mini portraits that Mabel did!  I love how Mabel customized the portraits as each person is distinguished by their unique outfits, jewelry, hairstyles (which I think she does a phenomenal job with and is one of Mabel's favourite parts of the illustrations) yet they are all tied together by her cute and clean style!  You can also follow Mabel on Instagram to keep up with her work too 🙂  Thanks so much for including me in your challenge, Mabel!  I adore my mini portrait 
❤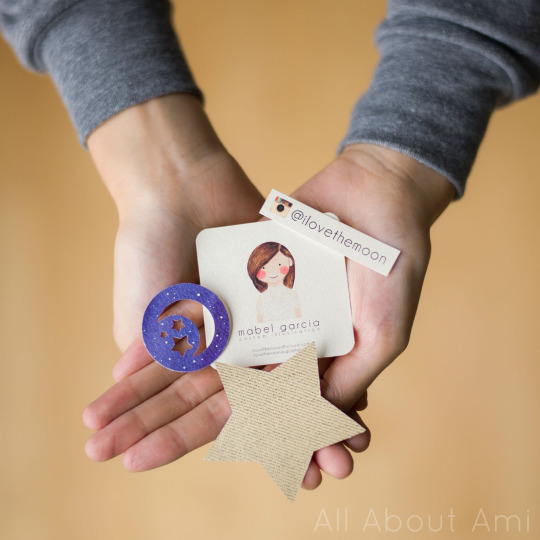 Have you ever participated in a 30 Day Creativity Challenge?  Whether it be drawing, painting, crocheting, knitting, jewelry-making or any other medium, this challenge sounds like such a neat way to push your creative limits and exercise your skills!