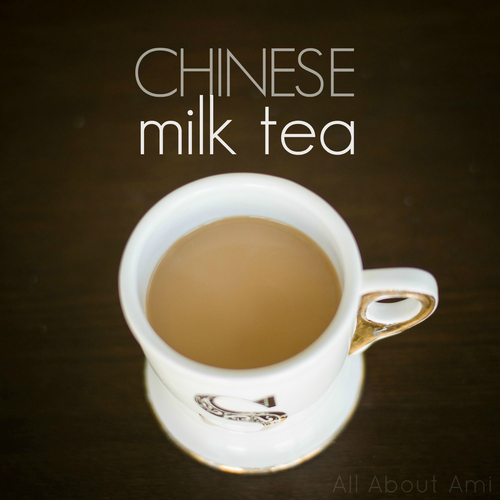 I'm not a big coffee drinker, but I do love my tea….particularly Milk Tea!  When we visit Hong Kong-style cafes or bubble tea establishments, one of the drinks I always like to try is their milk tea.  We started making our own milk tea at home and I thought I would blog about it because it tastes soo good!  It's very creamy and soothing, and it's a great way to start off the morning with a muffin or scone 🙂
This milk tea is very simple to whip up if you can find these two boxes of tea: "Lipton Yellow Label Tea" and "3:15 PM Milk Tea".  Both contain tea bags (not loose tea or powders that dissolve in water), and we purchased them both at Walmart in the Asian aisle.  Using the "3:15 PM Milk Tea" alone gives kind of a watered-down effect, but once you add a bag of the "Lipton Yellow Label Tea", it packs more of a punch and makes it taste like the Milk Tea that you order outside!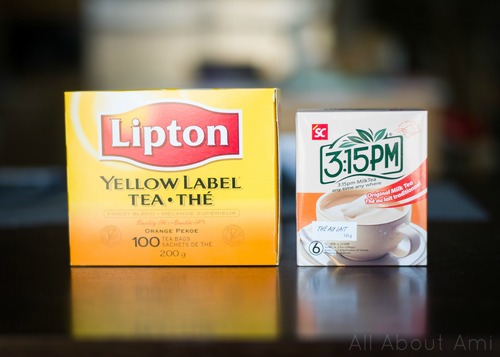 We add two spoonfuls of sugar (of course adjust sweetness to your liking), 1 packet of the "3:15 PM Milk Tea" and 1 packet of the "Lipton Yellow Label Tea" to a mug.  Next we add boiling water, let it steep a bit, and then we're done!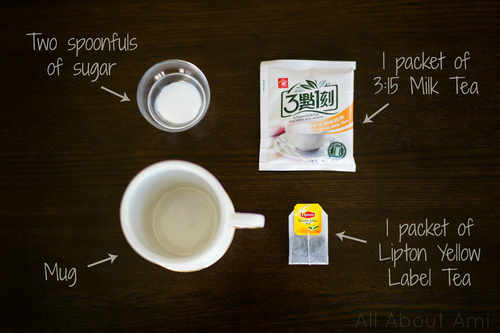 Time to enjoy a nice hot cup of Milk Tea in the comfort of your own home!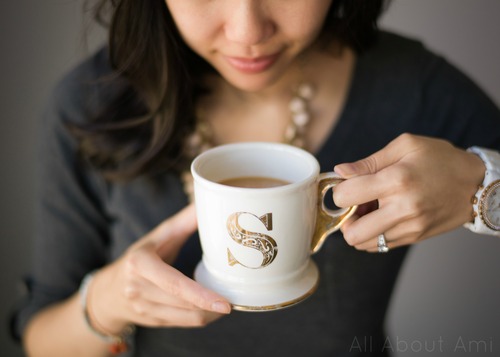 If you are unable to find the "3:15 PM Milk Tea", you could always add evaporated or condensed milk to black tea to make your own milk tea from scratch.  And since the weather is warming up, you might want a more refreshing and cold drink- you could try making "Iced Milk Tea" by letting this tea cool down and then adding ice!  Remember to add less water in the beginning though as you want a more concentrated tea to begin with since the ice will dilute it further.  Or, you could put your milk tea in an ice bath like the picture below to prevent it from being diluted.  We thought the presentation of this milk tea was so unique when we tried it three years ago in a cafe in New York City's Chinatown!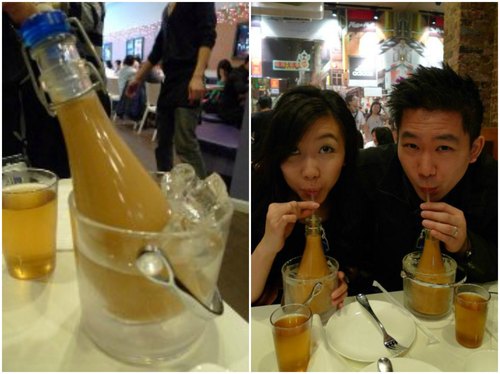 Enjoy your Milk Tea, and let us know if you give this a try!