With the heat of the summer upon us, it's the perfect time for ice cream and frozen yogurt!  Last year, I blogged about our frozen yogurt recipe here and how wonderful it is being able to make our own frozen yogurt whenever we want with our Kitchen Aid ice cream maker attachment.  We wanted to experiment with some different flavours, so we tried making a lychee frozen yogurt since lychee is so sweet, refreshing and light.  We've made this lychee frozen yogurt many times for our friends and family, and they all absolutely love it!  Some have asked for the recipe, so I thought I might as well blog about it!
Ryan and I got married in September 2010.  Our wedding photographers, Anthony & Rina of Infused Studios did some one year anniversary photoshoots with us in November – December 2011 (and hence very much pre-pregnancy!  By the way, today is the first day of my third trimester- exciting!!!).  They are a very creative team who like to push their boundaries, so they proposed doing a food-themed anniversary shoot centering around our favourite recipes.  They shot us prepping different meals, showcasing our life in our new house one year after our wedding!  They created a recipe book for us with beautiful images as well as narratives that we wrote on what life is like one year after getting married.  This book is such a great keepsake, and we are so thankful to have something so special to help commemorate our one year of marriage!  We included our lychee frozen yogurt recipe in our anniversary cookbook, so I thought I would share some images from the shoot with you all!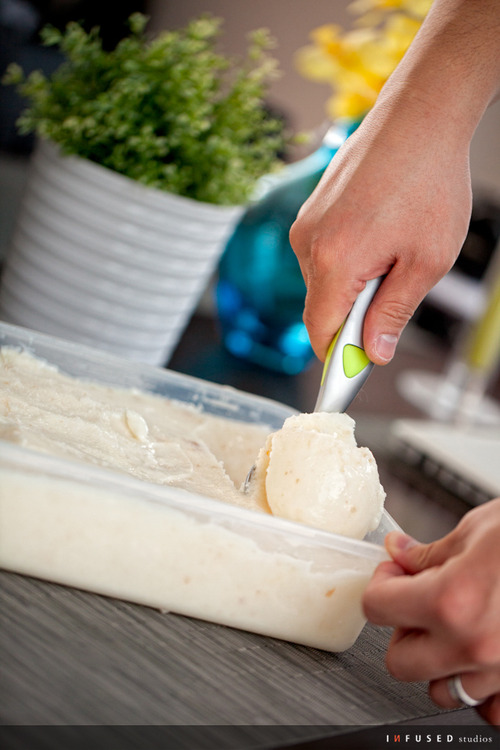 Check out how smooth our lychee frozen yogurt looks!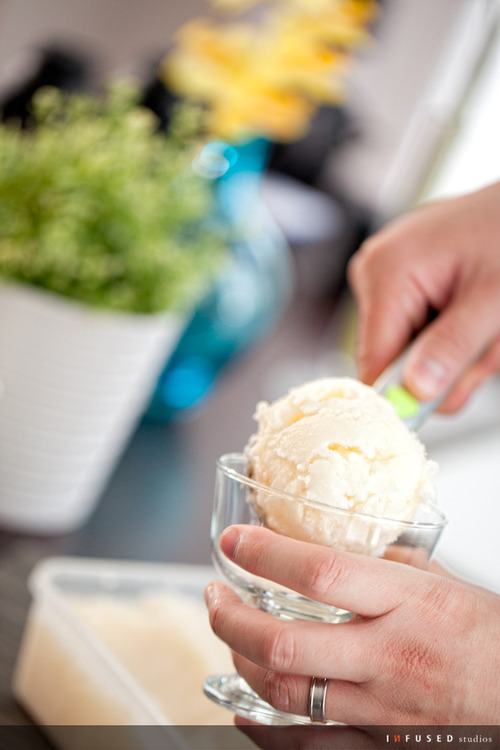 Placing a lychee perfectly ontop!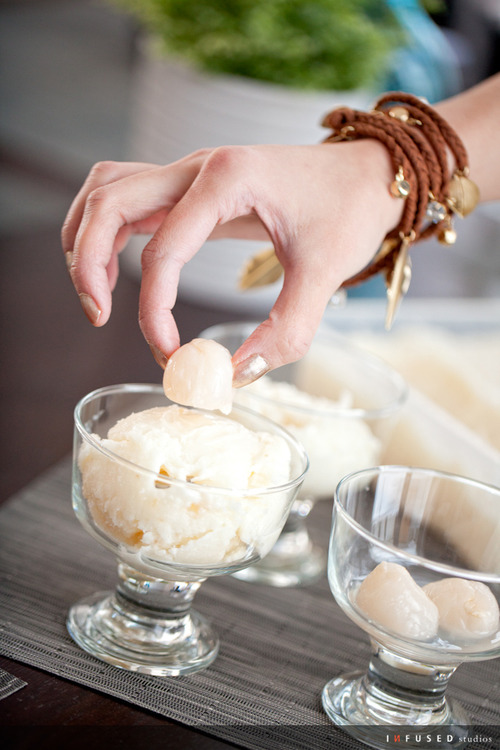 We were joking that this is always how we place lychees ontop of our frozen yogurt…don't you?  😉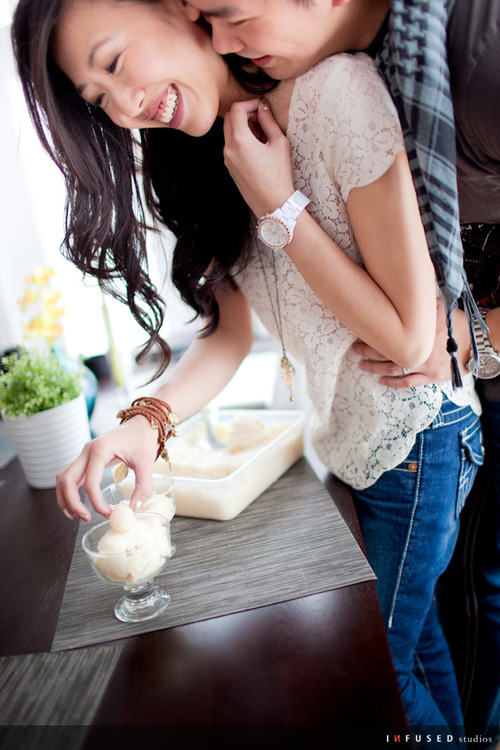 We had a lot of good laughs on our multiple shoots for this anniversary cookbook.  Anthony and Rina have become very good friends with us!  It's important to choose wedding photographers that you get along with since they will be spending so much time with you on your big day!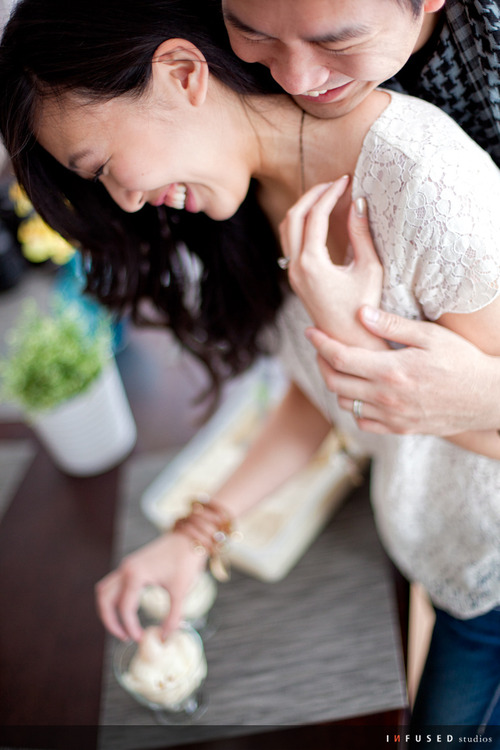 Here is the finished product with a cute little Spring Bunny in the back!  This is a very refreshing and light treat 🙂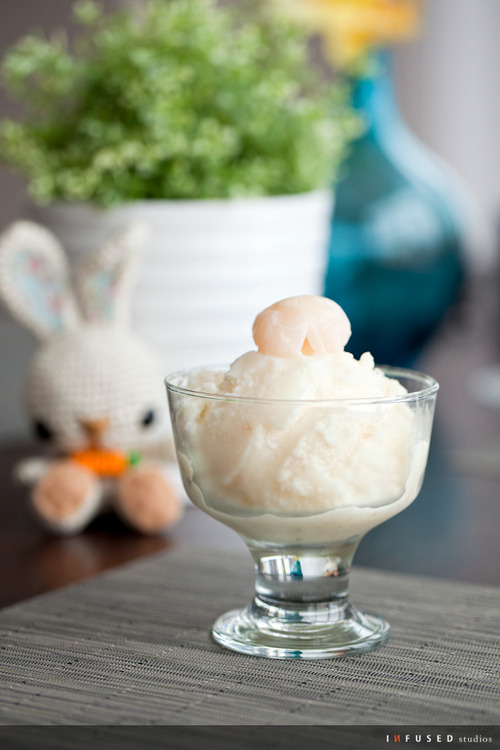 If you would like to try making some for yourself, here is the recipe!  It is very quick and easy to make.  Please refer to my previous frozen yogurt recipe blog post to see step-by-step photos and a description of what particular brand of yogurt we used HERE.
**********
Lychee Frozen Yogurt Recipe
Ingredients
– Two 650 g containers of Greek or Balkan yogurt
– 2 ¼ cups of sugar (adjust to your liking)
– 2 cans of lychee, drained and pureed
Directions
1.  Mix the yogurt and sugar together until the sugar has dissolved.  Mix in the pureed lychee.
2.  Refrigerate for 1 hour.
3.  Pour mixture into ice cream maker and churn for 30 minutes.
4.  Enjoy soft yogurt now or freeze for a couple hours or overnight.
5.  Add favourite toppings!
**********
Hope you enjoyed seeing some photos from our anniversary shoot!  Let me know if you will be trying out this recipe or if you have some other great frozen yogurt recipes- we are definitely interested in experimenting with different fruits and flavors!  Enjoy the summer 😀