In this week's edition of "Crochet Corner", we will be looking at the cup cozy.  When I first made these cup cozies, I had no idea how popular they would become.  My cup cozy tutorial is now the most popular tutorial/pattern on my blog 🙂  I was thrilled to see them all over Pinterest and to hear everybody's glowing comments.  I had fun making the tutorial taking step-by-step photos and adding in arrows and instructions.  I think their popularity is due to their simple, modern design that beginners can whip up in no time!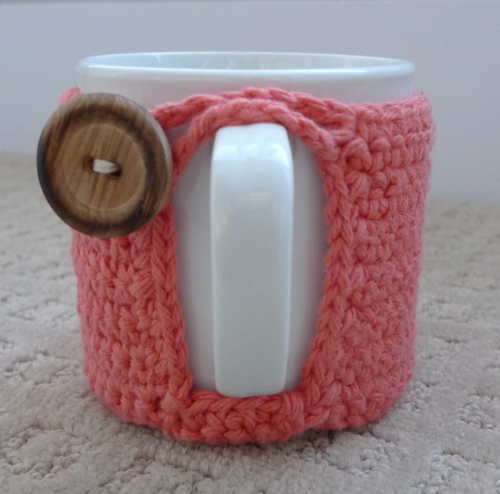 Alex of All Things Alex had just learned how to crochet a few weeks prior to making her own cup cozy.  She posted about it here.  I absolutely love the fuscia colour she used 🙂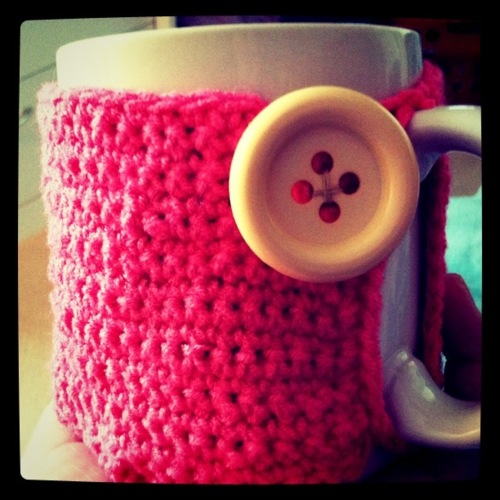 Cody of Simply Homemade used my tutorial to make this cup cozy for her daughter's teacher, who is a tea drinker.  Read her blog post about it here.  Cody said that she was thinking of sticking some special teas into the cup when she gave the gift.  What a wonderful idea!  The variegated colour gives this cozy a lot of texture!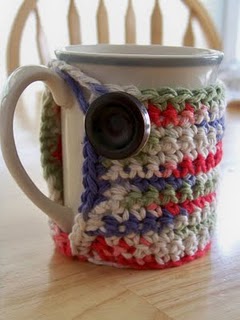 Lillie sent me a picture of her Christmas cozies that she made in less than 30 minutes!  She said she had a lot of fun making them and that she'll soon be making more 🙂  Love the very Christmas-y colours of these cozies!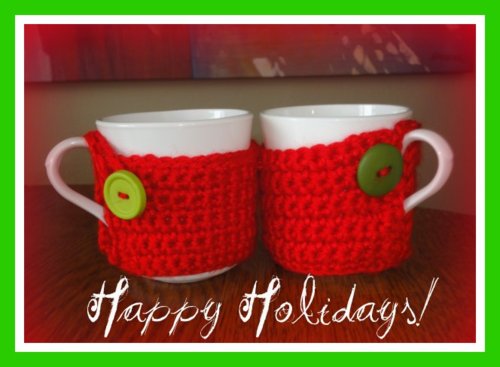 Jessica of Designs from Scratch made these black and white cozies for her stunning stainless steel mugs.  She documented the whole process with photos here.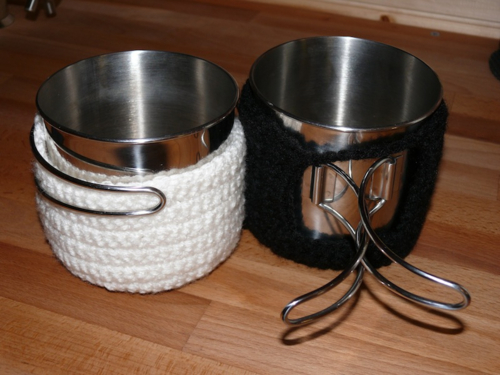 Jessica even took it an extra step by adding a bottom to her cozy!  Her mugs look super snug now 🙂  Jessica says that she is still getting compliments about them!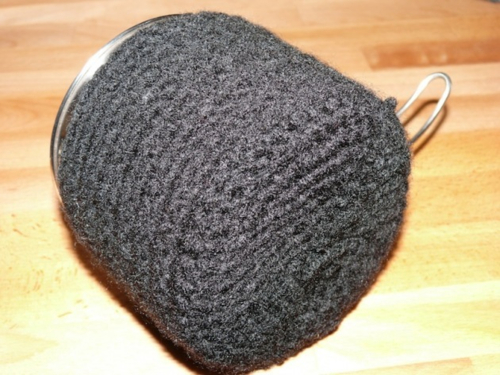 I think these cup cozies would make great Christmas gifts for the tea and coffee lovers in your life (perfect for Christmas gifts for teachers too, as in Cody's case).  Fill them up with chocolate, candy and packets of tea and coffee.  Use their favourite colours and find unique and fun buttons that pop- who can resist such a lovely gift?  Find out how to make them here!  And keep sending me photos of your work for more upcoming "Crochet Corner" posts 🙂