I love being able to express my love of yarn through various ways, whether it be through fun yarnie tote bags like those we designed for the Lambert Collection or special yarnie greeting cards like our "Wool You Be My Valentine?" card designs!  I was very excited to discover that there are many children's books that center around yarn, wool, and knitting!  Myla and Brielle have become very accustomed to seeing me knit and crochet with yarn and they frequently come along with us to the craft stores when we buy yarn.  I borrowed a number of yarn-related books geared towards children from the library and was excited to read them to the girls!  They loved reading these stories about yarn, and I thought I would share these books with you too, particularly if you have children who are curious about yarn as well!  I think they would make fantastic baby shower or birthday gifts for the children of yarn-loving parents as it is a wonderful bonding experience to read these books and share our love of the fiber arts with children at a young age!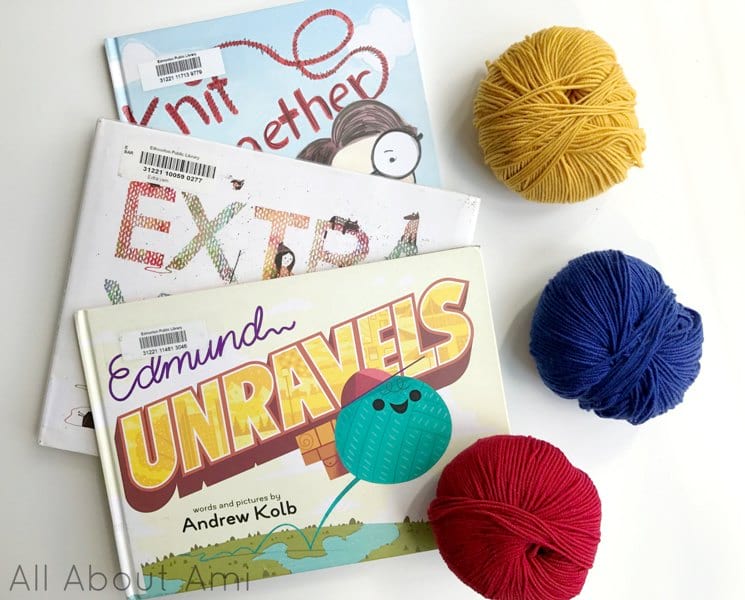 I will go through some of the books that I borrowed from the library and provide the Amazon affiliate links to each in case you are interested in purchasing them!  You could always search for them at your local library first to see if you and your children like them before deciding to add them permanently to your book collections!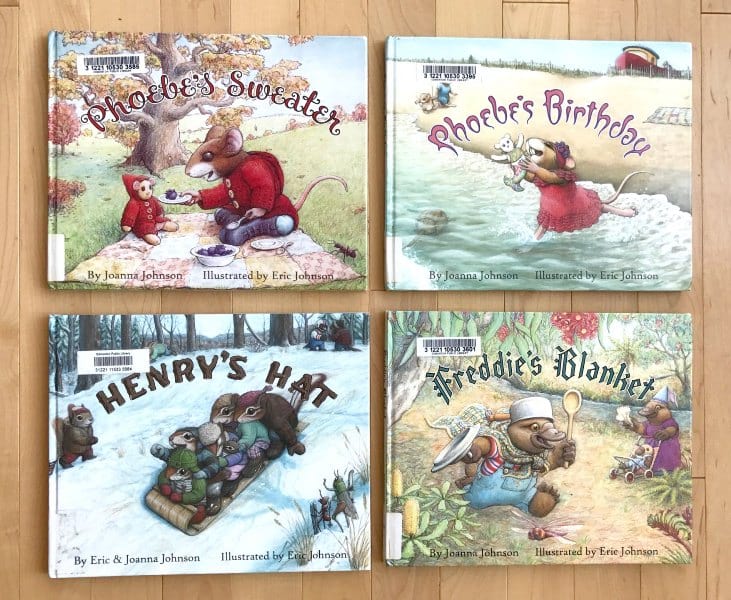 Joanna and Eric Johnson live in Colorado with their three children, and they have combined Joanna's love of books and knitting to create this wonderful series of stories that Eric has illustrated!  At the end of each book you can find some knitting patterns that correspond with the story.  I think this is such a brilliant idea as you can create the items featured in the stories and really bring them to life!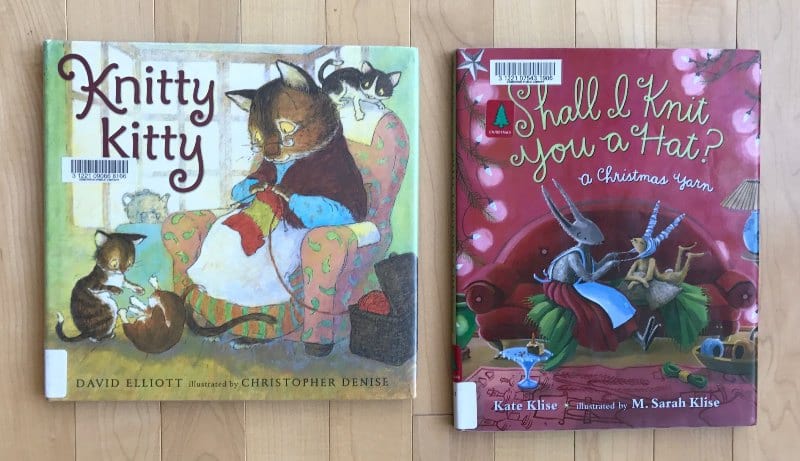 These two books feature mothers who knit items for their little ones!  It's neat for our children to see these mama animals creating items with yarn just as we create items for them!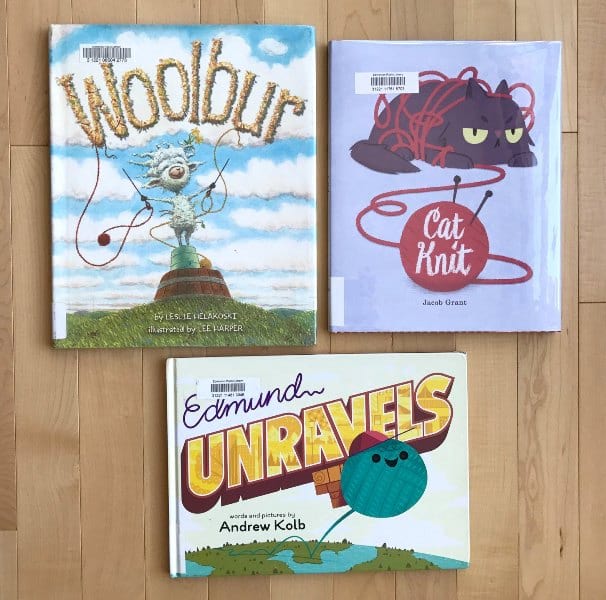 Yarn takes on a character of its own with these books!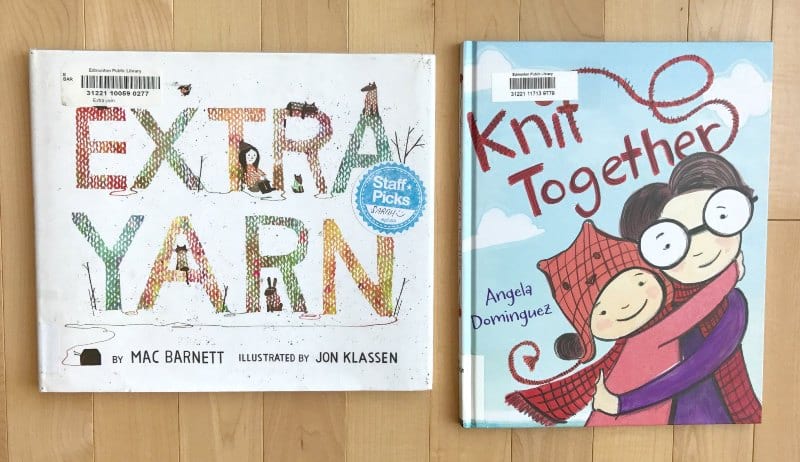 These two books are my favourites!
Here are some other children's books about yarn that I discovered through Amazon but have not personally read.  They all have great reviews and look very interesting!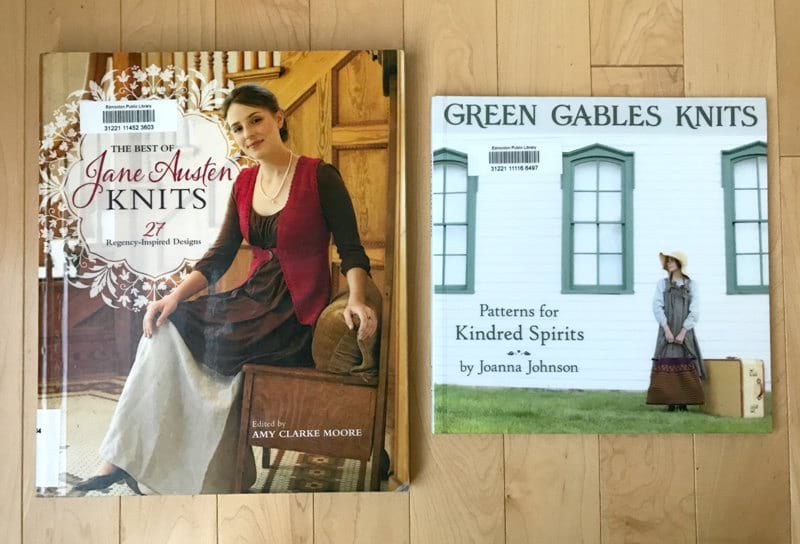 I came across these two knitting books for adults that are based upon classic literature that are well-loved by many!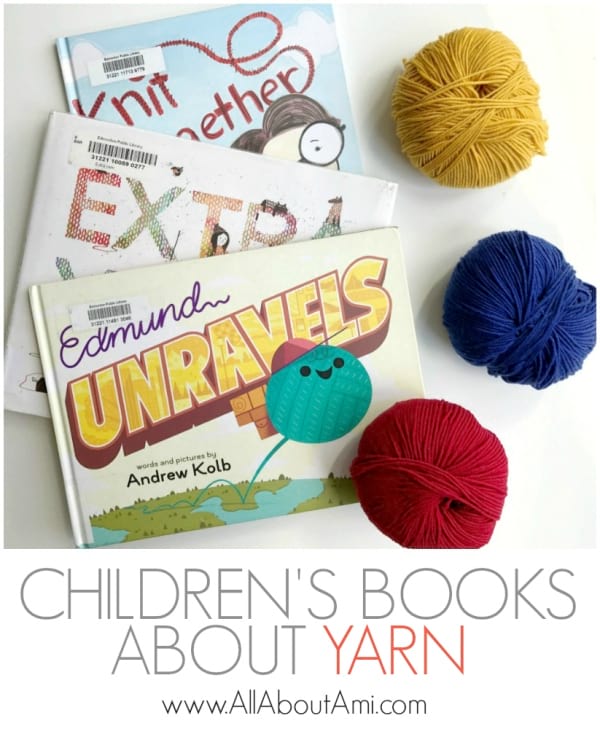 I hope you enjoyed this blog post and that some of these children's books about yarn have piqued your interest!  If you have any other suggestions or books that you love, please leave them in the comments below so that we can check them out!  I did not come across any books that refer to crochet as most referenced knitting.  I hope that one day we will have some children's books that talk about crocheting since it is rising in popularity!  Enjoy reading these special books to your children and introducing them to yarn and the fiber arts at a young age!  Happy yarn reading!