Simply Crochet Magazine has released Issue 38, their festive Christmas issue!  It has some wonderful content and an article featuring yours truly
❤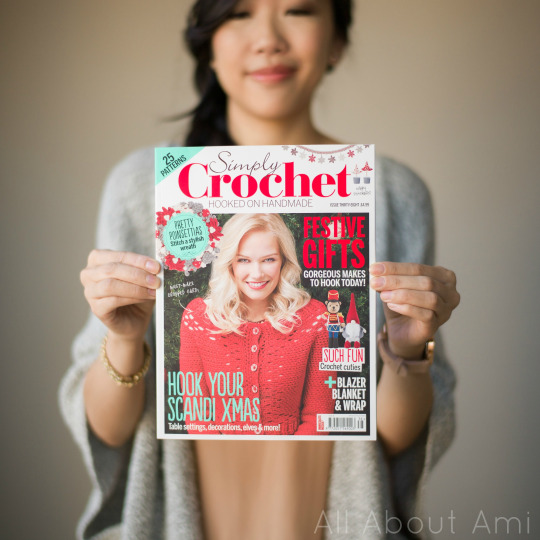 Becca Parker included me in her "Winter Survival Guide" which discusses what we like to work on during the cold winter months and our must-have crochet items.  You can see me working with super bulky yarn and my jumbo BQueen Collection crochet hook in the photo below!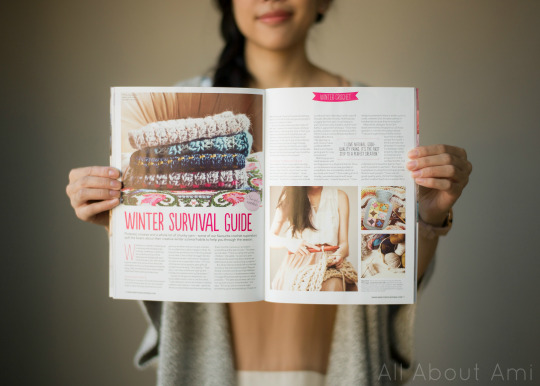 The article also talks about our favourite Christmas traditions, and they included our family onesie photo! Hehe…we love to wear our matching red plaid onesies on Christmas Day!  I can't believe Brie was just 9 days old in the photo and it was our first Christmas as a family of four
❤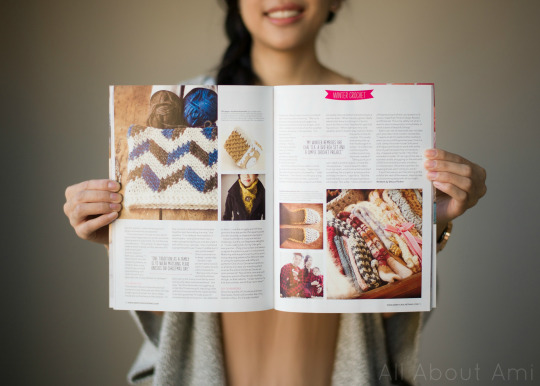 I was delighted to see that there were some adorable bonus items included with my Issue 38!  Ilaria Caliri designed these whimsical crochet-related stickers and calendar, and I can't wait to use them!  Each month in the calendar has a cute illustration featuring one of Ilaria's amigurumi.  I am so excited to use this as my calendar for the upcoming 2016!  I highly recommend picking up this issue, particularly since the bonus stickers and calendar are so kawaii!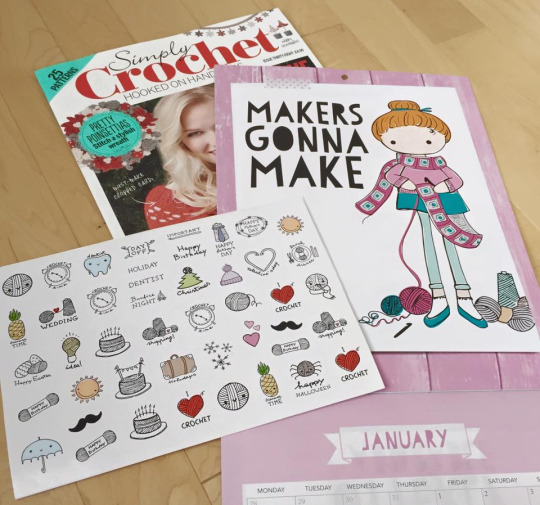 This issue is currently available in the UK, and you can check your local Barnes & Nobles and Chapters Indigo stores if you're in the U.S. or Canada!  I posted this photo above on social media last week, and reader Jennie Mar found the calendar enclosed with Issue 37 at her Barnes & Noble instead of Issue 38 (thanks for letting us know, Jennie!).  Thus, if you're trying to track down the calendar, be on the look out for various issues as it probably depends on whether you're in North America or Europe!  Thank you so much for including me in your feature, Simply Crochet!