While looking for a good bib pattern on Ravelry (see the ones I ended up crocheting for Myla here), I stumbled upon a free pattern for a beautiful ruffled crochet bib necklace by Stefanie of "A Common Thread".  I absolutely love jewelry and all things ruffly, delicate and dainty, so I was thrilled by the idea of crocheting my own necklace!  I love using Patons Grace yarn as the soft mercerized cotton gives a very lustrous finish- I've built up quite the collection of colours 🙂  I opted for this cream colour since I wanted my layers to look like delicate lace!
First I crocheted a series of chain stitches.  Since I was using thinner yarn, I used my trusty 2 mm crochet hook!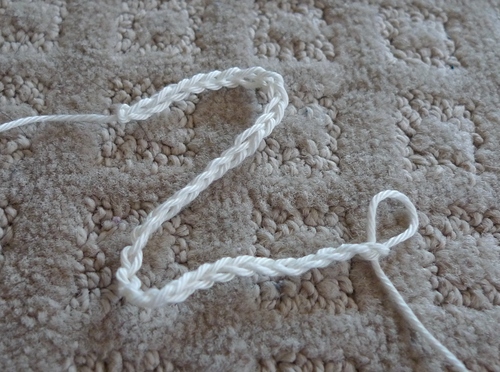 Then a row of double crochets!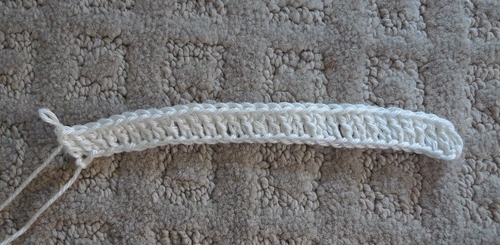 Next up it was time to start making the loops!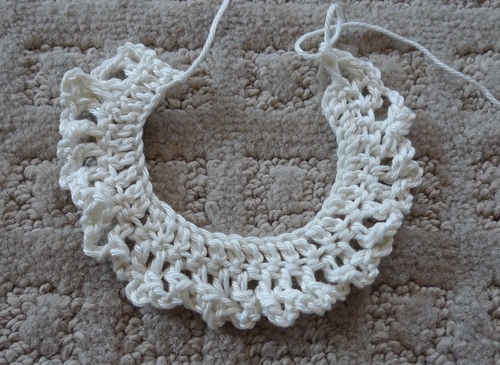 Then more loops were added!  I love the look of these ladylike ruffles 🙂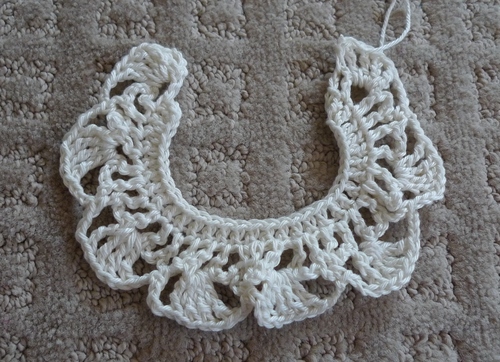 Here are the three crocheted layers, each with a varying amount of beginning stitches so that they are all different sizes!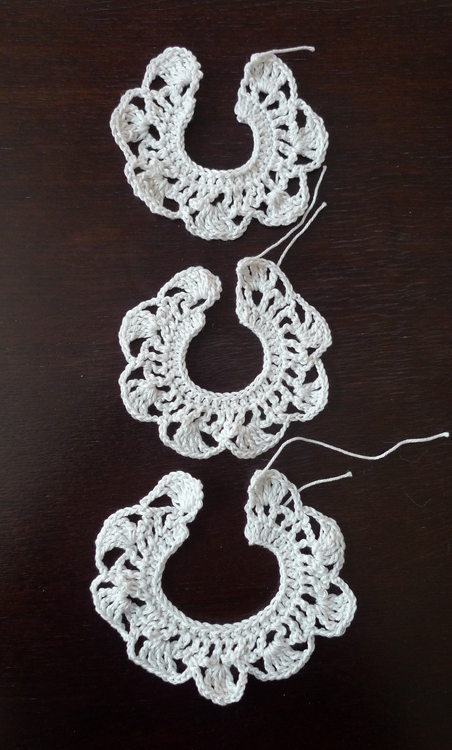 Once they are all complete, it is time to layer them ontop of each other! The loops are staggered to give this beautiful textured look 🙂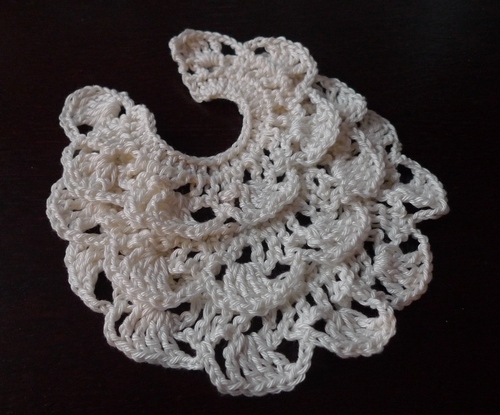 After securing the layers together, this is how the back looks: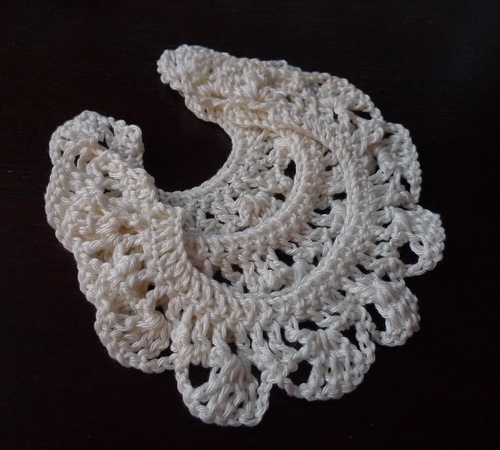 Next up, hardware time!  I went to Michaels to pick up these rose gold chains, clasps and jumprings!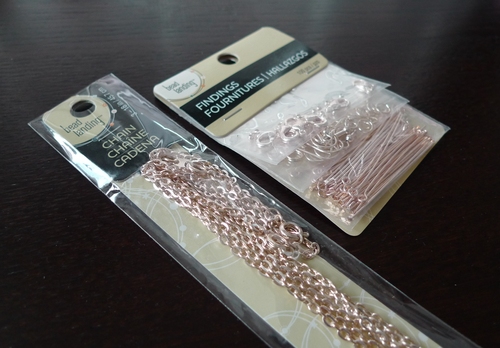 Attaching the jump rings to the crocheted piece!  In total, I used four jump rings- two to attach the crocheted piece to the chain and two to attach the chain to the clasp.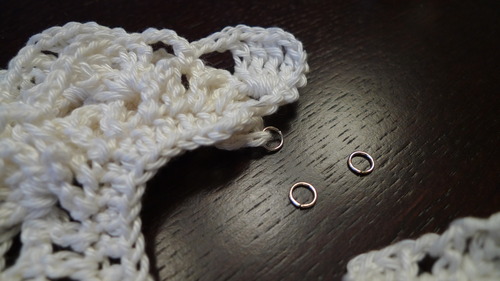 Here is the finished necklace!  Isn't it beautiful?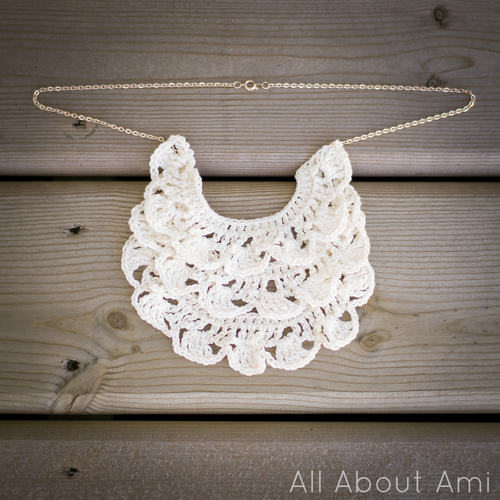 I was very excited to try on my very first crocheted necklace 🙂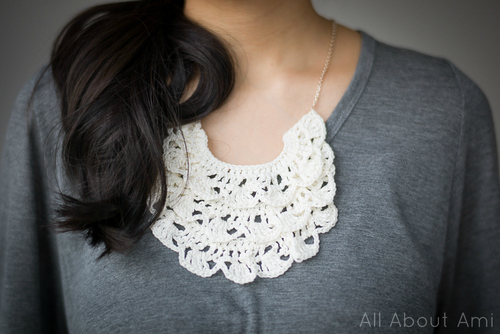 This statement necklace adds so much interest to a simple t-shirt and outfit!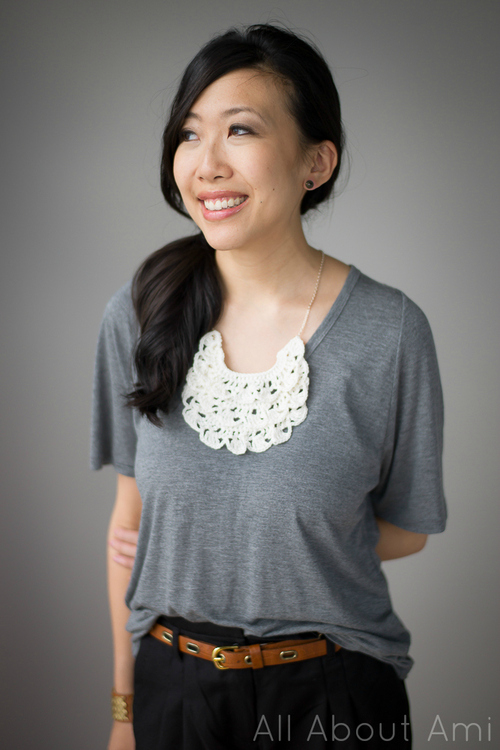 Here I am wearing my Ruffled Crochet Bib Necklace out and about along with my matching Rose Gold Chain Bracelet by Mikaylove 🙂  I love rose gold!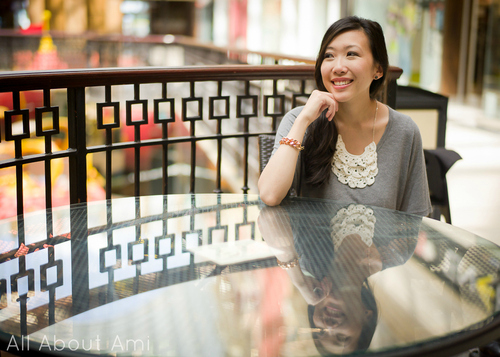 I am so happy with how my necklace turned out, and I can't wait to pair it with more outfits!  If you would like to make your own beautiful Ruffled Crochet Bib Necklace, check out the free pattern on "A Common Thread" HERE!  Have you ever tried crocheting your own jewelry before?  It's so special being able to wear crocheted pieces that you've made yourself (e.g. hats, scarves, and now jewelry!), and I am excited to crochet more jewelry pieces in the future!