As crocheters and knitters, we love all different kinds of fibres, from cottons and acrylics to silk bamboos and superwash merino wools.  Recently I had the pleasure of trying a gorgeous new fiber unlike any I've worked with before by "The Rare Creature"!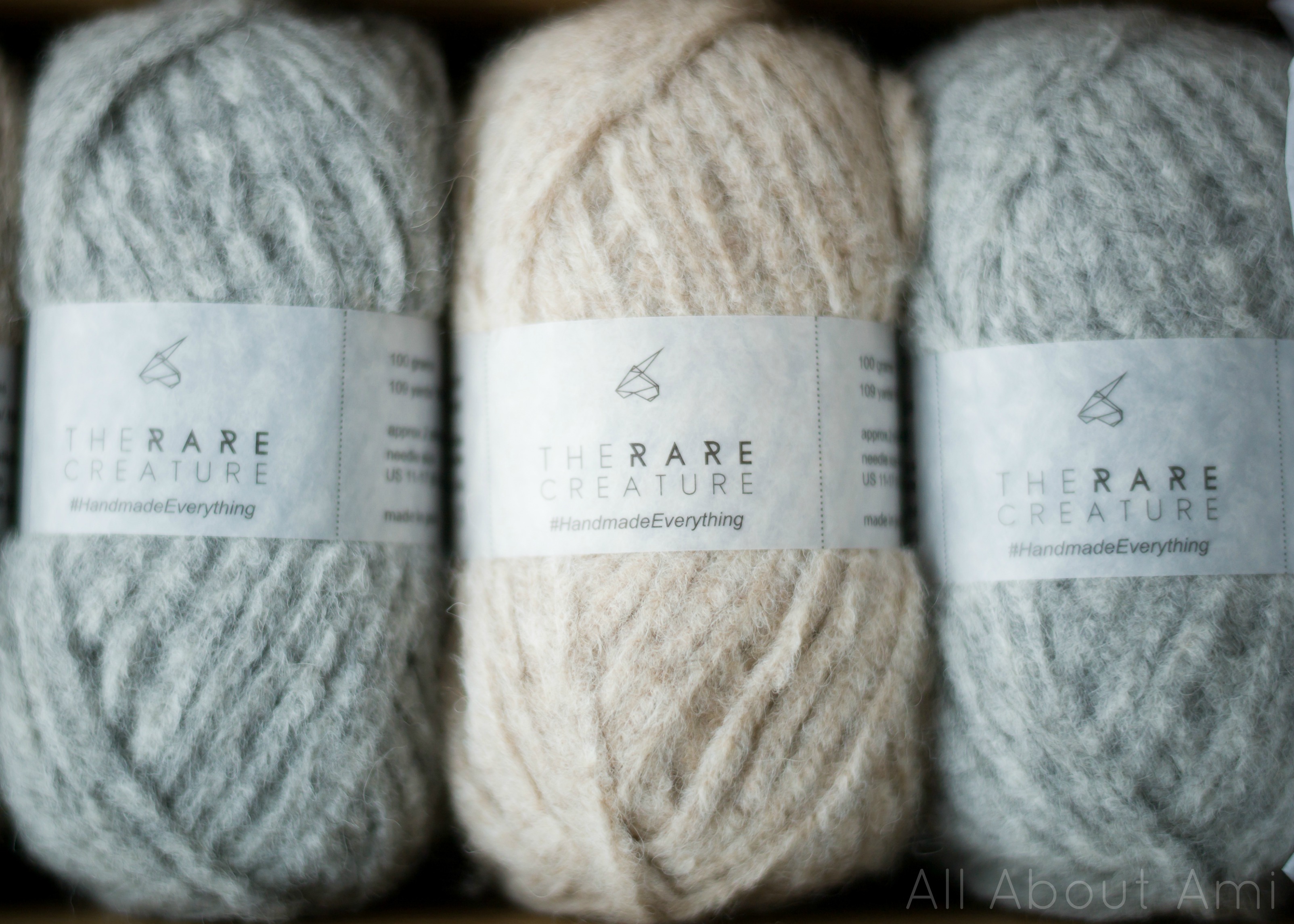 Lisa is the creator behind "The Rare Creature", and she has always had a love of all things handmade ever since she was a child.  She studied Fashion Design at Parsons and worked in the fashion industry before embarking on her journey to create a sustainable brand.  The Rare Creature is based out of New York City and offers knit kits and their unique alpaca yarn called "The Big Softy".  As described on their website, this yarn is "the perfect blend of softness, bulkiness and light weight. It combines all the best qualities of the alpaca fleece and a touch of new innovation making this yarn the first of its kind and an exclusive yarn that is not available anywhere else in the US."  It currently comes in six gorgeous neutral shades: I myself chose "Fog" and "Sand" to work with!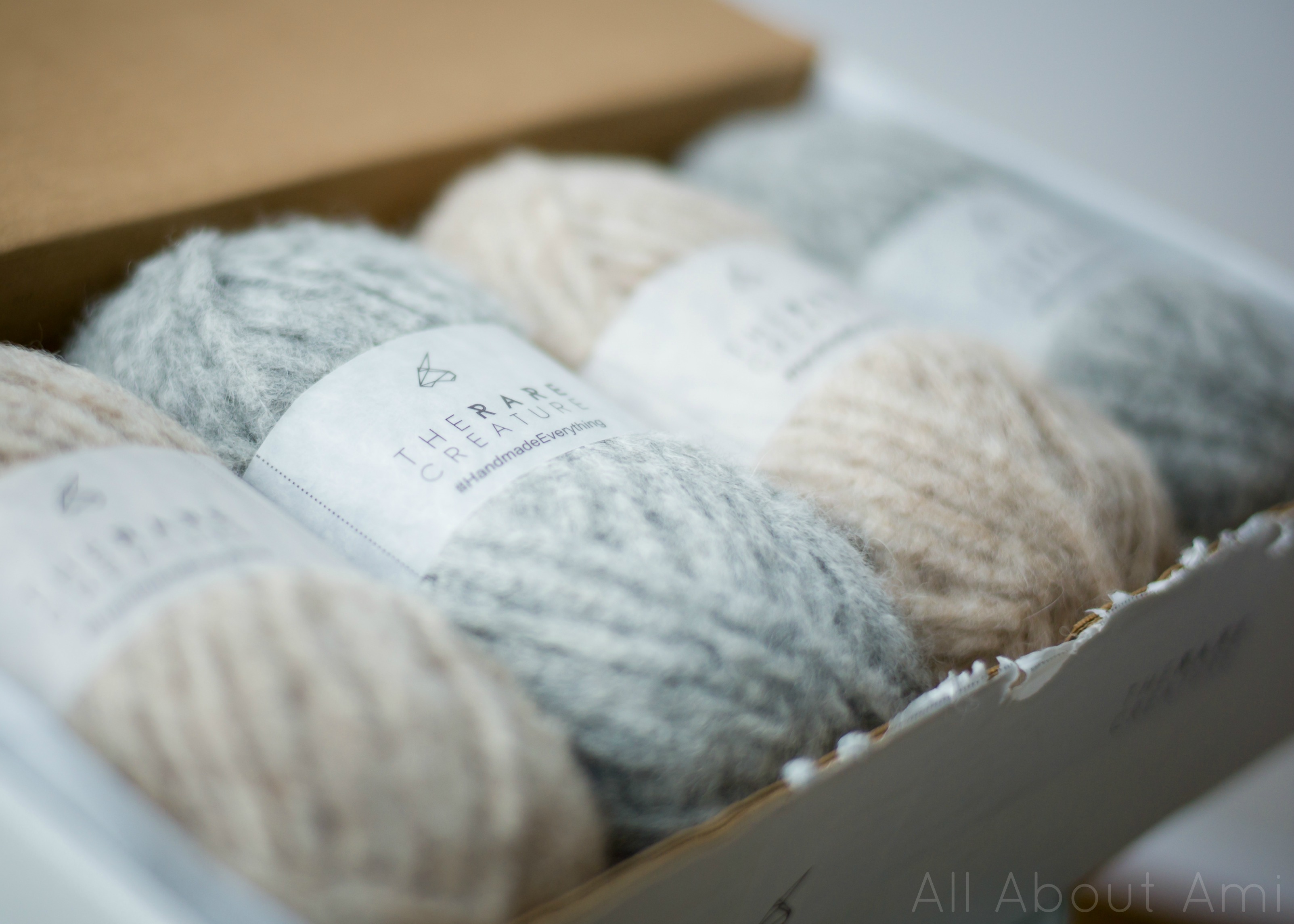 Here is a close-up of this alpaca fiber!  It is very soft and I do not find it itchy at all (which can be a common concern with various wools).  It has a beautiful fuzz to it which helps blend the stitches together and gives final pieces a very luxurious finish (you can see how it works up HERE).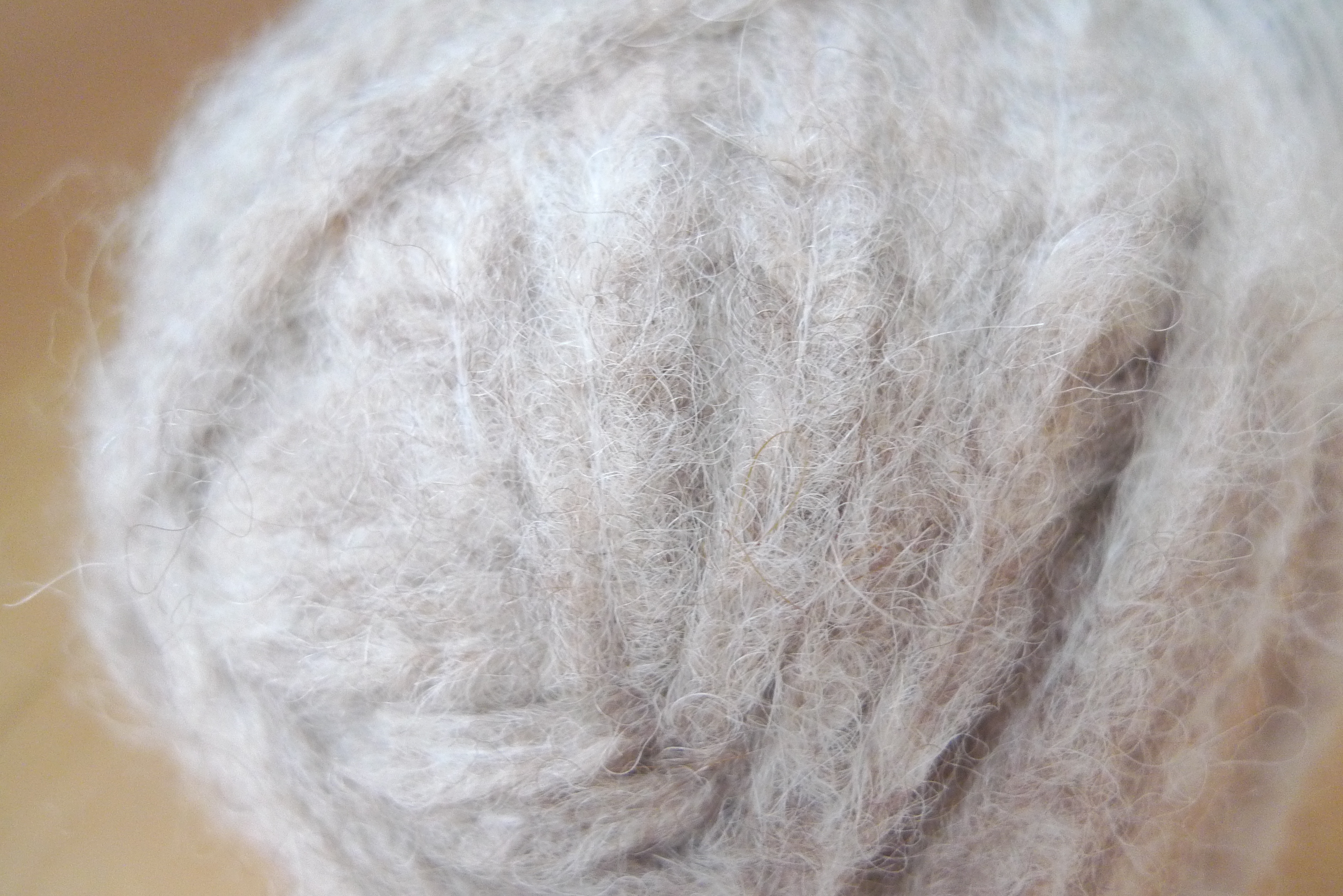 This is what a single strand looks like!  I have begun working with this yarn, and it is easy to see my stitches since it has a slight fuzz.  I learned some facts about alpaca from the Rare Creature's website: Alpaca does not contain lanolin, so it is hypo-allergenic.  Alpaca fleece is luxurious and soft like cashmere, but it is more resilient and wrinkle resistant.  It is shinier, smoother, stronger, and warmer than wool, and is naturally water and flame resistant.  It resists odor, has superb breathability, and is resistant to pilling (big bonus!), and will not shrink if proper care is given.  You can read more for yourself in their "FAQ page" HERE!
One ball of "The Big Softy Yarn" is 109 yards and 100 grams.  It is made in Peru and is 95% superfine alpaca and 5% polyamide.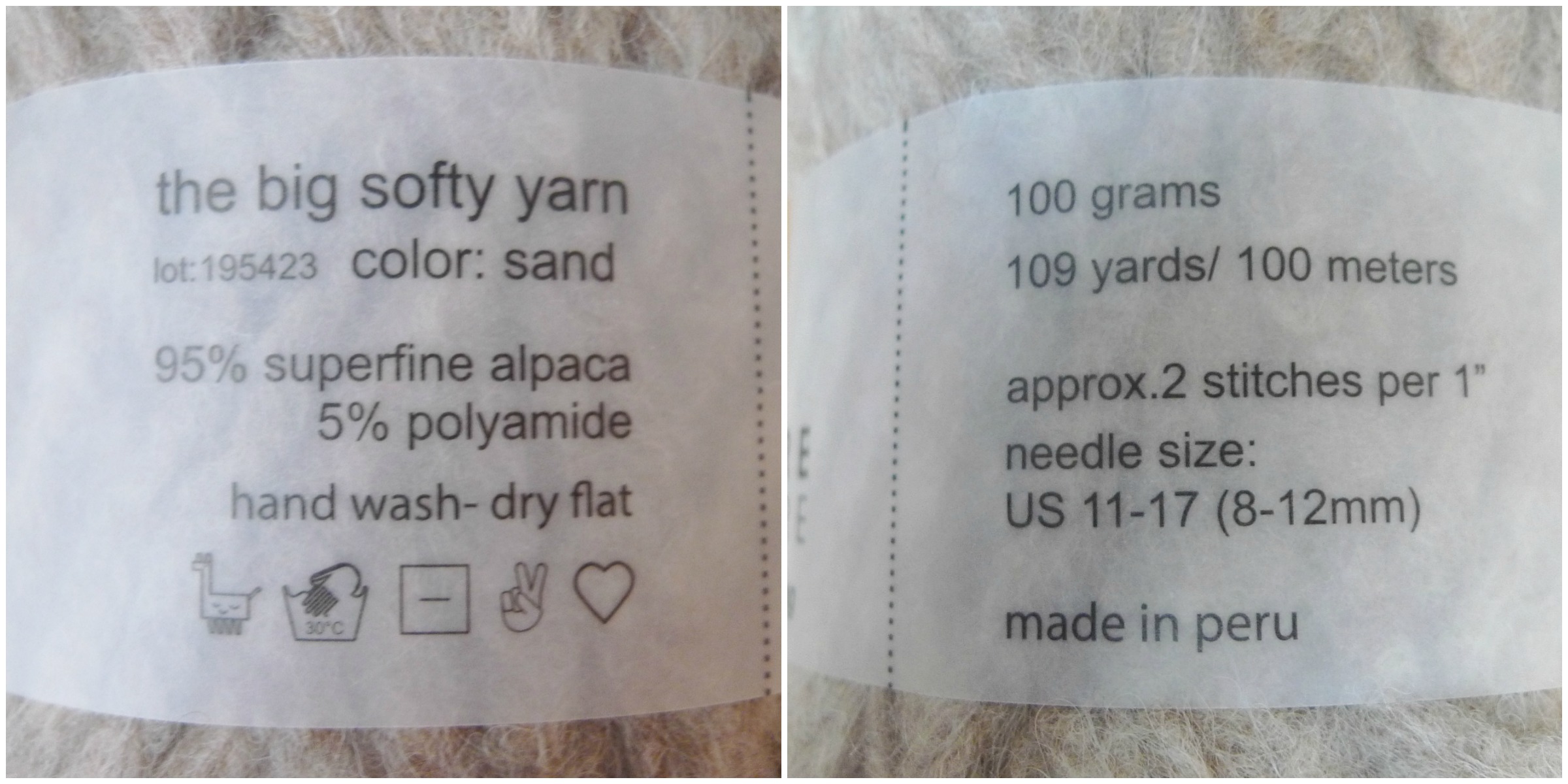 I am really impressed with this alpaca yarn and am having so much fun working with it right now!  My projects are working up beautifully, and I can't wait to show you what I've made with them!  Lisa has kindly provided me with a 15% off coupon code so that you can try out this luxurious yarn if you're interested too!  Can you imagine how amazing it would be to use this yarn to knit or crochet a sweater or blanket?  You would want to be wrapped in it all day long (ahem that is if you are experiencing extreme frigid temperatures as we currently are!).  Use code "AMI" to get a 15% off discount!  This alpaca fleece is a very unique fiber that is currently on the market, and it's exciting seeing these new yarns being offered in the fiber world for us to play with!  Have you ever worked with alpaca before?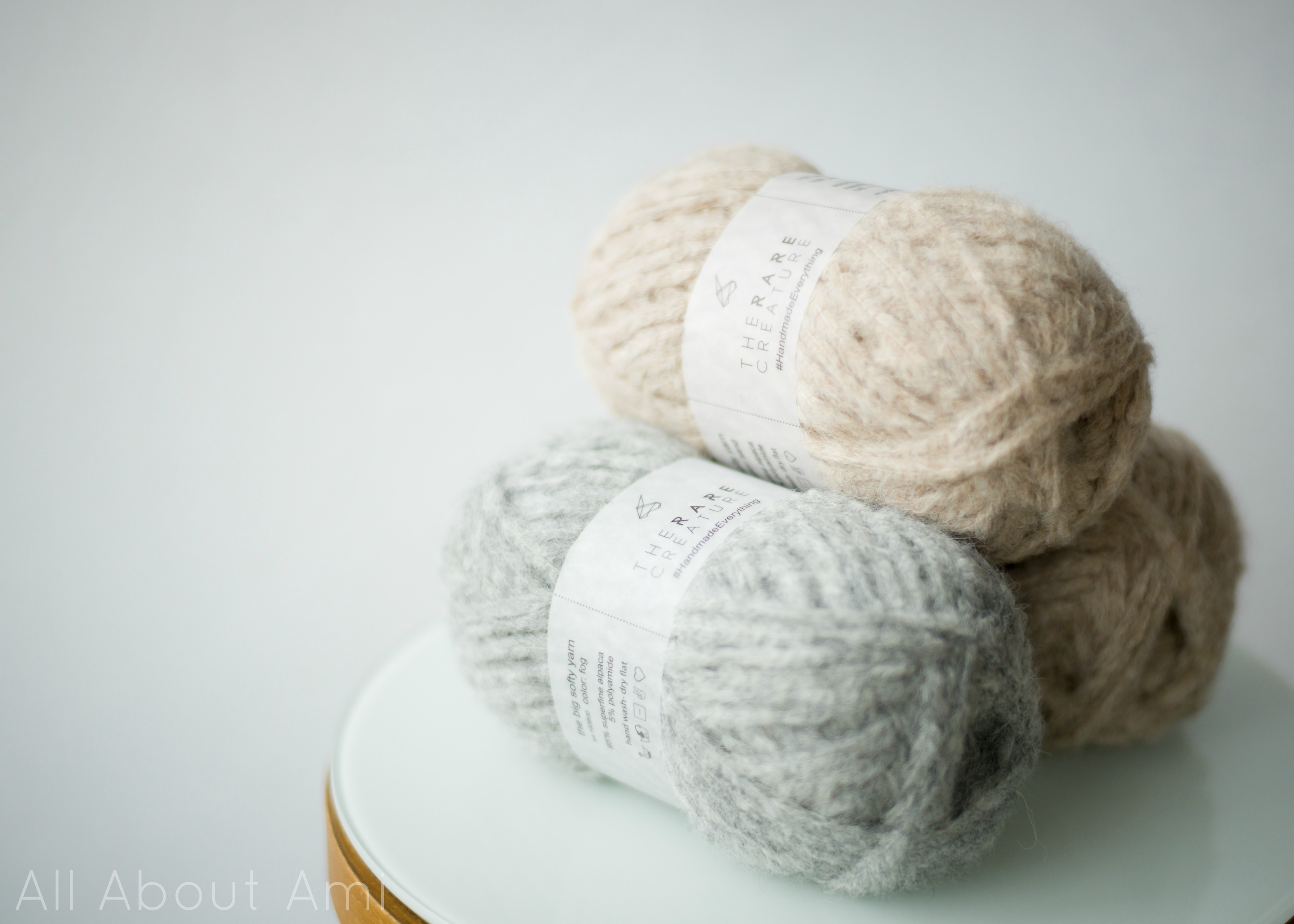 Note: Thank you to Lisa of The Rare Creature for providing me with this yarn to review and work with!