There are so many ways for people to learn how to crochet nowadays: from books, YouTube, family members and friends, classes or other online content.  Sometimes it can feel daunting if you don't know where to begin or what materials you'll even need.  I think that craft kits in general are a great idea as they serve as starter kits, usually providing you with everything you need to make a first project.  I remember really enjoying an animal beading kit and a friendship bracelet kit when I was younger!  I was contacted by a publishing company to review the "Learn to Crochet Kit" and I thought it would be neat to check it out!
The "Learn to Crochet Kit" by Deborah Burger contains a 32 page book and all the materials needed to complete a scarf, a great beginner's project!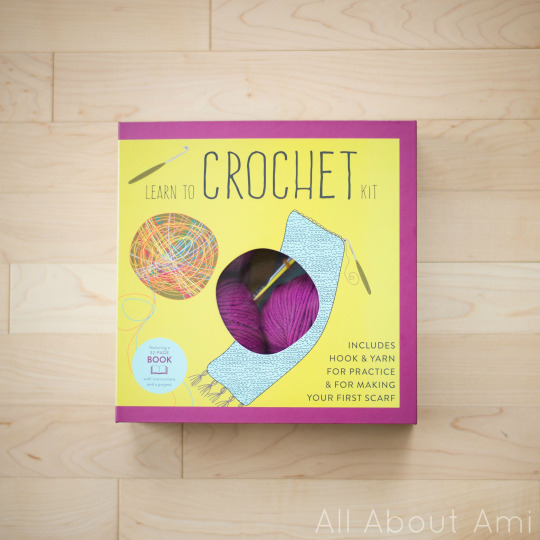 The 32 page book contains basic crochet and yarn terminology, abbreviations, symbols, how to hold the yarn, instructions on how to do the basic stitches, stitch combinations, and instructions on how to work up a basic scarf.  I think the text is very straight forward and the colourful pictures are very clear.  I learned some new things such as the term "loft" (when describing yarn) which is the "ability of a yarn to be squeezed smaller and to naturally expand to fill space".  I typically use the word "squishy" when describing yarn, so it's nice to know the technical term!  The stitch symbols were also new to me as I have never followed a crochet chart before, so it's nice that they have a stitch symbol key in case you ever come across a chart with no written pattern!  I think a little blurb about how to read yarn labels (e.g. the weight level, what hook is recommended) might be a nice addition to give beginners more information when buying their own yarn too!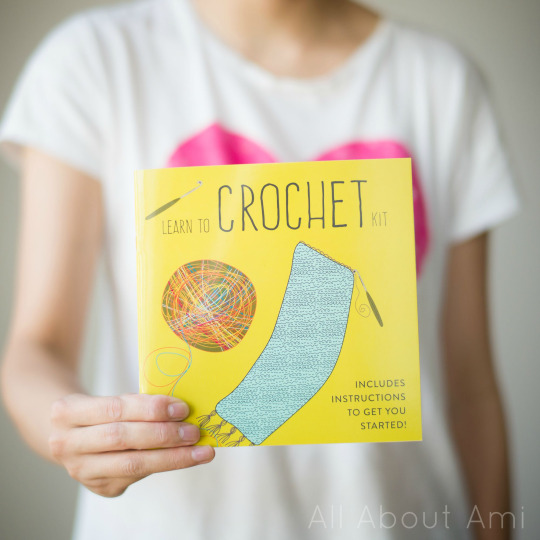 This kit also contains four balls of yarn (two darker purple and two lighter purple) which feels like an acrylic level 4 yarn.  It also contains a tapered aluminum US size H/8 (5 mm) hook (similar to a Boye hook) and a plastic yarn needle for sewing in tails (the front cover of the kit is a little misleading since it looks like a Clover Amour hook or a hook with an ergonomic handle is included!).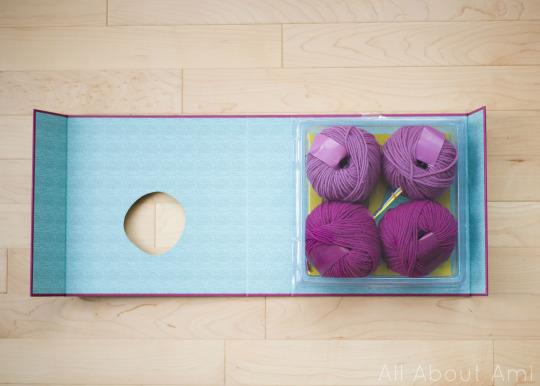 I think it's very convenient having the instructions, the yarn and a crochet hook all packaged together for beginners, and it serves as a great starting point!  Beginners can practice the stitches using the given yarn and hook, make their first scarf project, and then look for more patterns in other books or online (and more yarn or other size hooks if needed).  Having the instructions for basic crochet stitches and so much crochet information in one place is handy and if more help is needed, you could always look up YouTube videos to see it all in action!  I myself learned how to crochet and read patterns from books when I was 10 years old before the days of YouTube 😉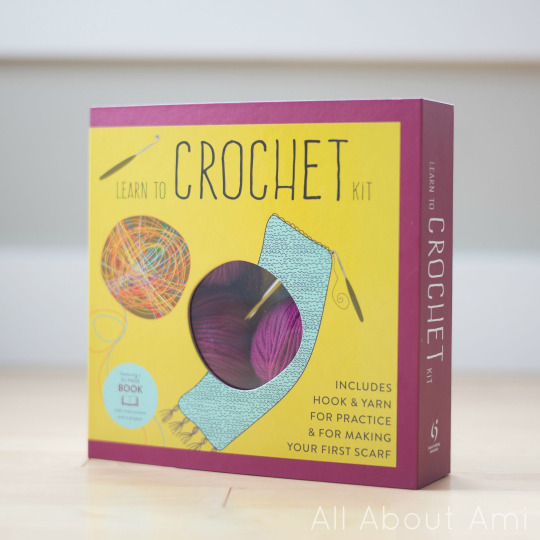 You can win a "Learn to Crochet Kit" for yourself or for a friend who's always wanted to learn how to crochet!  To enter, simply leave a comment below telling me why you want to learn how to crochet OR how you yourself learned to crochet!  You can also comment on Facebook, Twitter or Instagram for more entries (winner must be following me in each respective category if their entry is chosen, e.g. winner on Twitter must be following me on Twitter).  This giveway is open to US residents only and will close on Monday, August 17th at midnight MST!  If you're interested in purchasing this kit, you can find it on Amazon HERE for a great price!  Enter using the Rafflecopter widget below!  [Note: Sometimes Rafflecopter has difficulty loading: if you are unable to add your entries, please come back and try again at a later time or day!  Thanks for your patience!]
Note: I was sent this product to review but all opinions expressed are 100% my own!
Amazon affiliate links: