I want to let you know about a wonderful article that can be found in Issue 73 of "Inside Crochet" magazine!  As you'll notice on the cover, there is an "Amigurumi" heading with the bullet "Tips from top designers" under it- I am honoured to be one of the amigurumi designers that they interviewed in this article!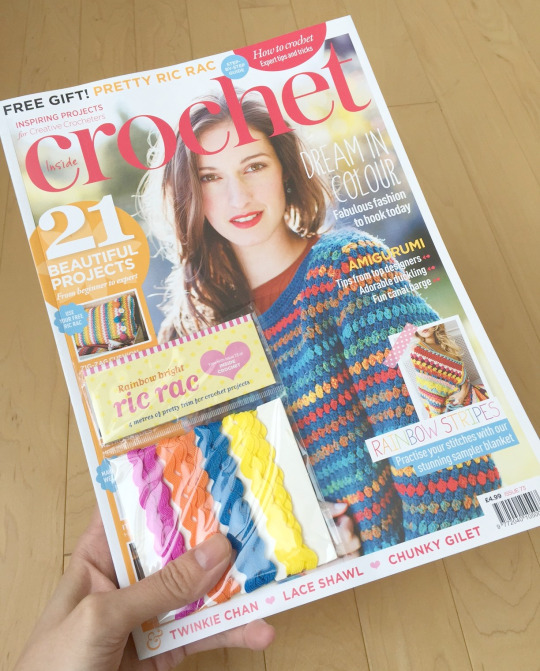 This mini masterclass is entitled "All About Amigurumi" (which is coincidentally what my blog name stands for…my name is Stephanie, not Ami in case you didn't know :D)!  Rhian Drinkwater interviewed some of Inside Crochet's favourite amigurumi designers including myself, Jackie of Amidorable Crochet, June of Planet June, Kerry of Toft Alpaca Shop, Megan of Hookabee, Liz of Amigurumi Barmy and Stacey of Fresh Stitches!  I am so honoured to be in such great company.  As you can see in the picture below, my Spring Bunnies can be found in this article!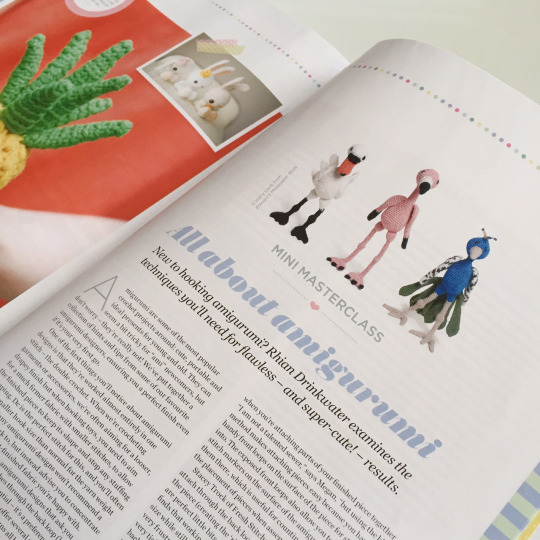 This article talks about the techniques needed for amigurumi, getting that perfect face, and yarn choice.  They included pictures from my Invisible Decrease Tutorial and pictures of Sweetheart Bunny, Lambert, the Fluff Bears, and Graduation Teddy.  I talked about how we generally place the middle of the nose so that it lines up with the middle of the eyes as placing it too high or too low greatly affects the overall look (you can read more about this in this blog post HERE).  I also talked about the "Rule of Thirds" as we tend to place the eyes and embroider features along the bottom third of the head.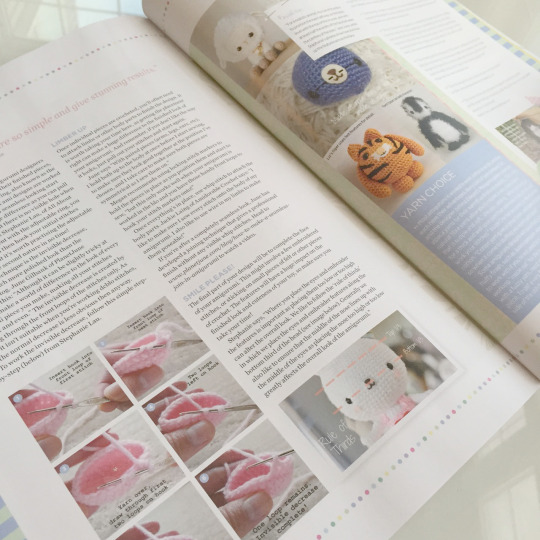 I am very thankful to be a part of this wonderful article and to be in such great company!  Thank you to Rhian and the Inside Crochet team for letting me be a part of it!  You can try and get your hands on a copy of this magazine or find a digital version HERE!