I am excited to share another issue of #crochet magazine with you all!  The February/March 2015 issue features one of my first amigurumi designs as well as my newest cowl pattern from just a couple months ago!  Do you spot my fuzzy friend on the cover?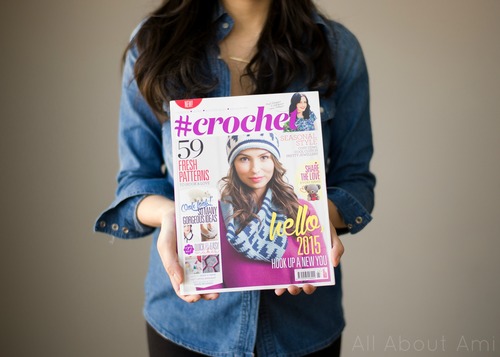 He can also be found in the "Table of Contents"!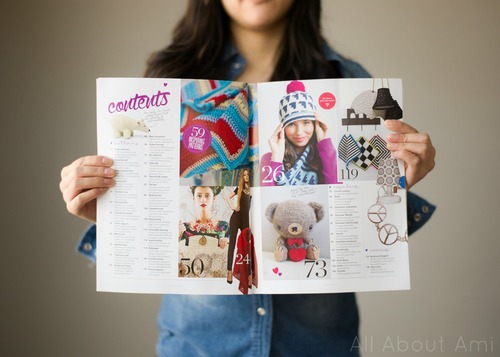 My Valentine Teddy is featured in this issue as one of their special Valentine projects!  This cute teddy was actually my second original design from February 2011, and it was neat using a dog slicker brush to give him that fuzzy look.  This is an alternative way to get that cute fuzzy look if you do not enjoy working with eyelash or fluffy yarn 😉  His step-by-step blog post can be found HERE and his free pattern can be found HERE!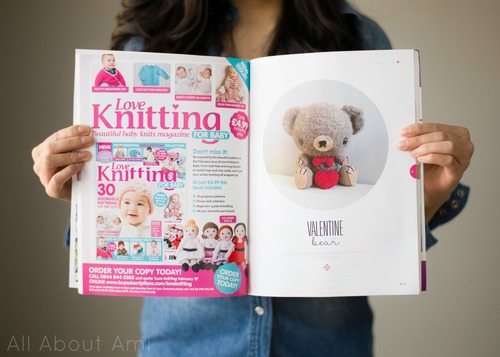 I had so much fun designing the "Triple Luxe Cowl" a couple months ago, and I've been astounded to see its popularity online, particularly on Instagram (you can search the hashtag #tripleluxecowl to see everybody's lovely creations).  It's been wonderful seeing all the cowls and how the basic pattern can be used with all different kinds of yarn and different crochet hooks!  I was really excited when #crochet magazine asked if they could include this cowl in their third issue!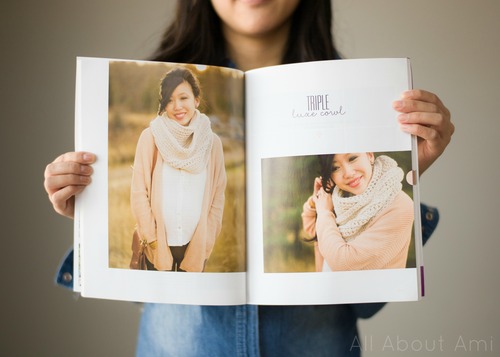 I've been so honoured to have my work featured in all the issues of #crochet magazine so far (read about the first issue HERE and the second issue HERE)!  It's such a modern and beautiful magazine, and I'm so glad to hear that many of you have been enjoying it as well!  You can connect with #crochet magazine through their Facebook page HERE, their Twitter HERE, and see how to purchase this magazine HERE.  Hard copies can be found in WHSmiths, Tescos, and many independent newsagents in the UK, Barnes & Nobles in the US, and Chapters Indigo in Canada!