I am very excited to introduce you to the brand new "#crochet" magazine!  It's a quarterly title launched by Immediate Media in the UK that is targeted towards young, style-savy crocheters who want to try out bright, exciting new designs.  I was honoured when the magazine's editor Katie asked if I wanted to be a part of the launch issue!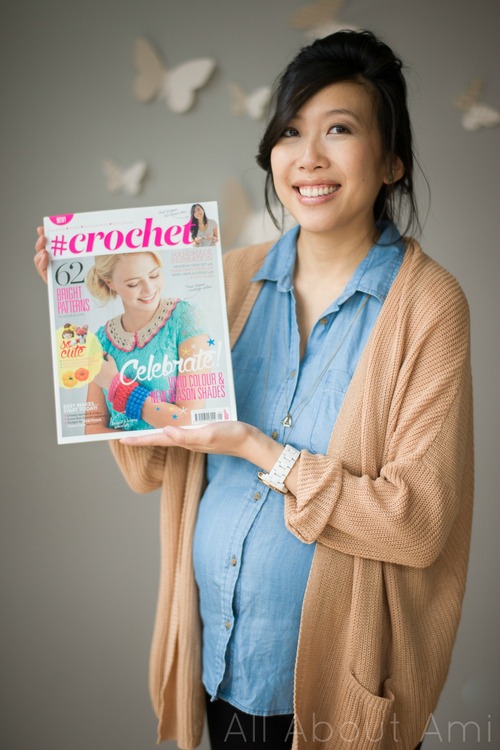 I was even more surprised when my hard copy arrived in the mail and I saw my face on the cover of the magazine!  Haha I never imagined that I would ever be on the cover of a magazine…what an honour!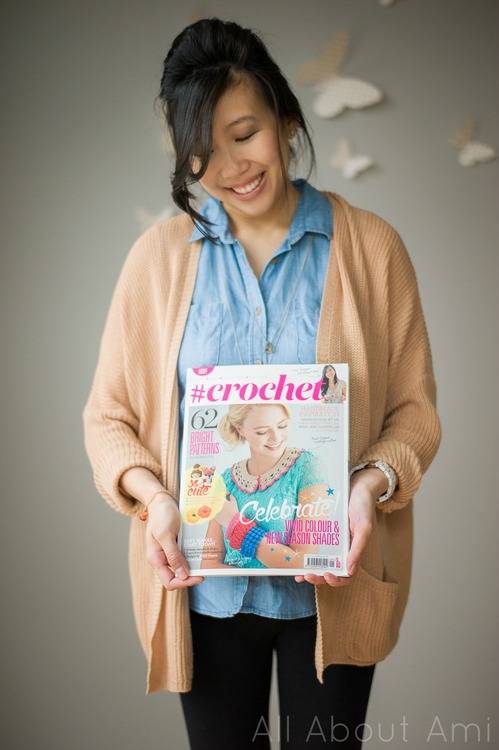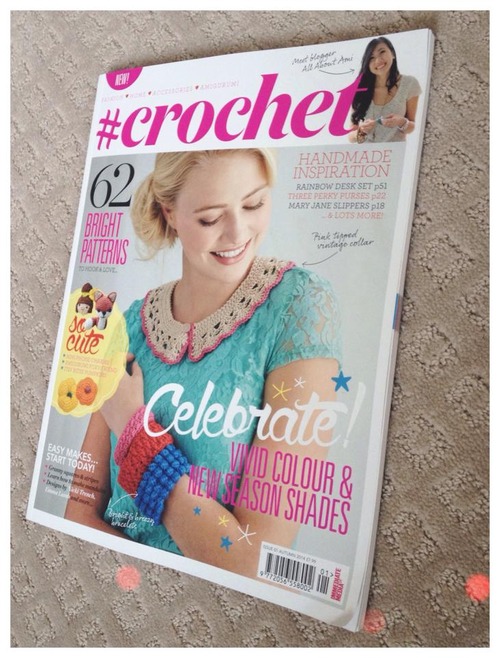 I was immediately impressed by the weight and feel of the magazine as it is dense with 148 pages (since it's a quarterly magazine).  The #crochet team did a beautiful job with the layout of this magazine as it is visually very appealing and sharp-looking.  The table of contents shows that this launch issue contains 62 patterns as well as a picture of me wearing my "Long Double Crochet Cowl"!  You may also spot Amigurumei's "Tuxedosam" as they've included an excerpt as well as a review of Mei's new book "Hello Kitty Crochet".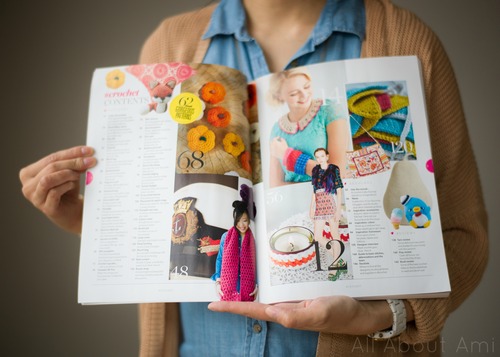 Here is the feature of my cowl- I love how they described this colour as "Shocking Pink"!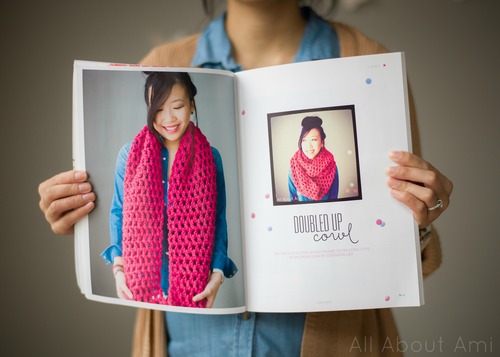 The following pages include my pattern and tutorial for this cowl, detailing how to work in the chain space.  They also included a little background information of this project as well as a little blurb about my blog and I!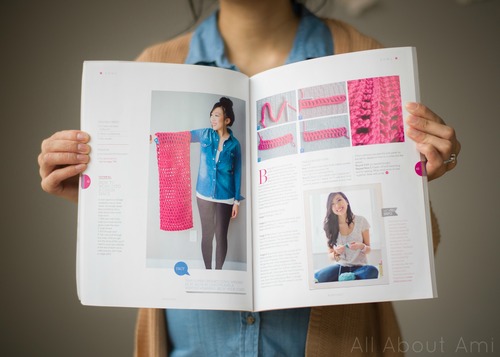 I also have a second pattern included in this launch issue: my amigurumi "Siu Mai"!  Once again, I think they did a wonderful job with the layout of this spread and their use of typography.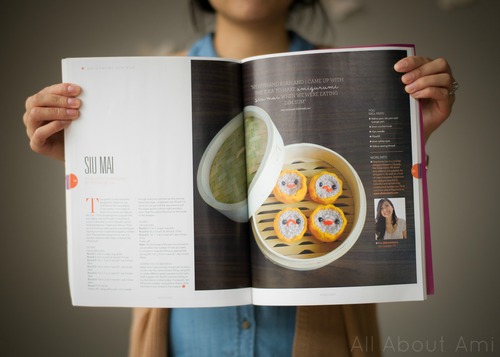 And on the very last "Stockists" page of the magazine, they included my picture again!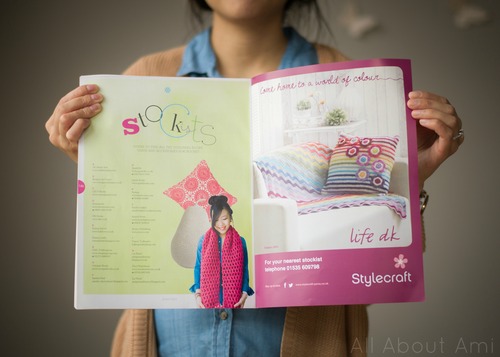 I am honoured and delighted to be featured so heavily in this brand new magazine, and I thank Katie and her team for letting me be a part of it!  You can find #crochet magazine's Facebook page HERE, their Twitter HERE, as well as information on how to buy this magazine HERE.  Hard copies of Issue 1 can be found in WHSmiths, Tescos, and many independent newsagents in the UK but I am unsure of its availability in the US and Canada.  Let me know if you spot this magazine in any of your local stores!  Once again, thanks for reading and supporting my blog so that I get exciting opportunities such as these ❤