We had the pleasure of visiting family in Nova Scotia last August, and we had such a fun trip!  The girls had wonderful cousin time, we filled our bellies with delicious seafood and fresh fruit that we picked ourselves, and we enjoyed the picturesque scenery.  One of the highlights of the trip for me was visiting a local farm wool shop called "Gaspereau Valley Fibres"!  My sister-in-law had told me about this shop before, and she was very excited to bring us for a visit!
My jaw dropped as soon as I entered the store as it had a warm, rustic, and welcoming atmosphere, and the walls had shelves upon shelves of beautiful wool!  I immediately gravitated towards the wool and started feeling it!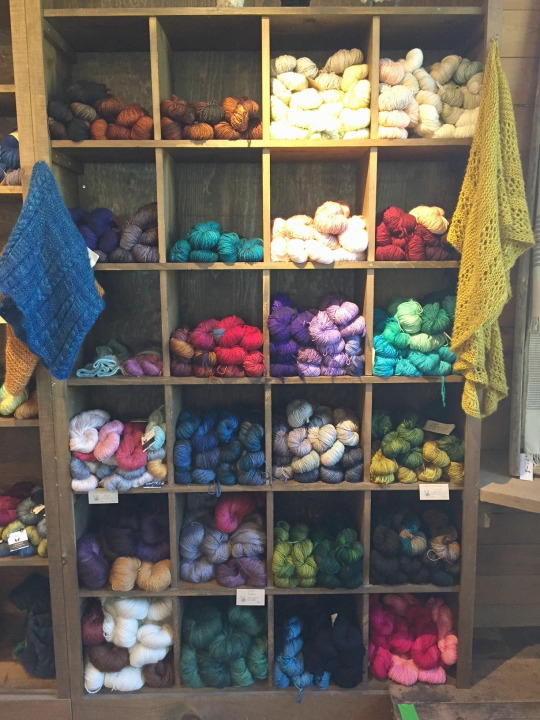 Ryan and the girls walked around too and Ryan took some gorgeous shots as I was feeling all the wool!  Their displays are lovely as they showcase both the beautiful yarn and also finished products made using their yarn, such as these pretty shawls!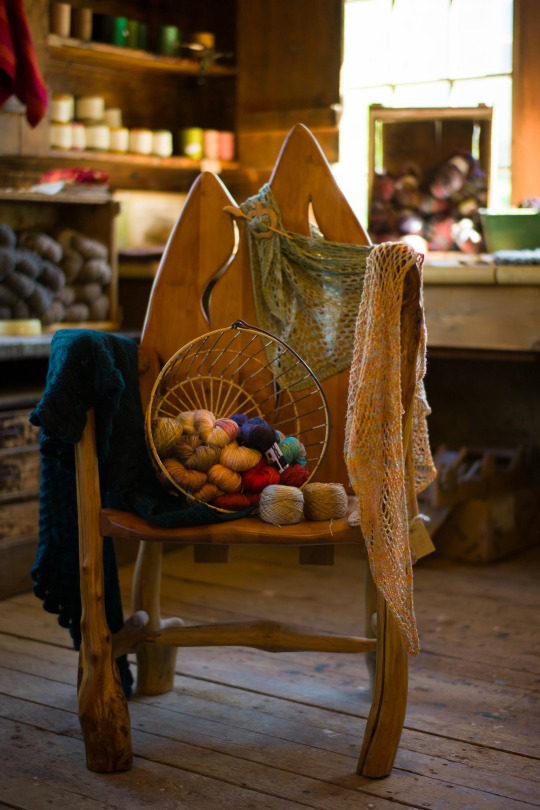 According to their website, "Gaspereau Valley Fibres is a full service yarn store and offers classes in knitting, spinning, weaving, felting, weekly knitters' group and many special events."  They also "supply yarn, natural fibres and equipment to knitters, spinners, weavers, felters and dyers."  Their "extensive yarn and fibre collection includes many Canadian, organic and local natural and handpainted yarns" and even fibre from their own flock of Cotswold sheep!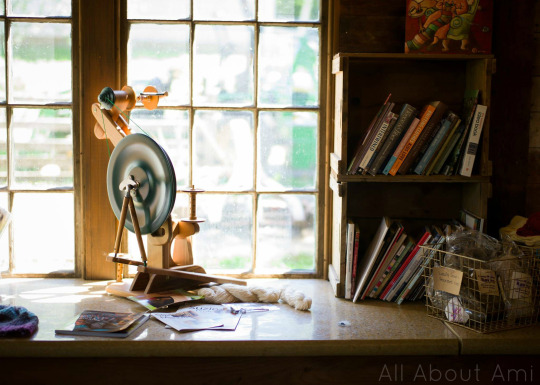 What a lovely place to take classes and get supplies!  This spinning wheel is beautiful!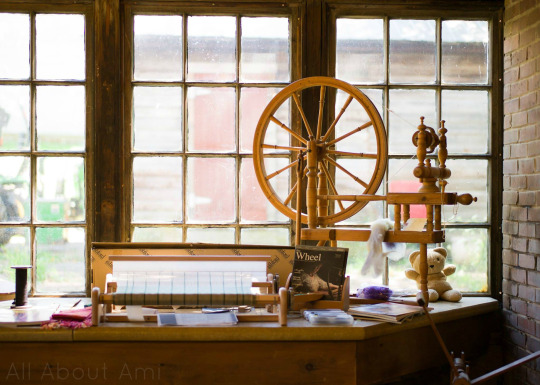 The sales associate was very friendly and commented on how she adored working in this shop.  Who wouldn't be happy surrounded by all this incredible wool in this serene environment?  And yes, that is a bathtub full of wool roving!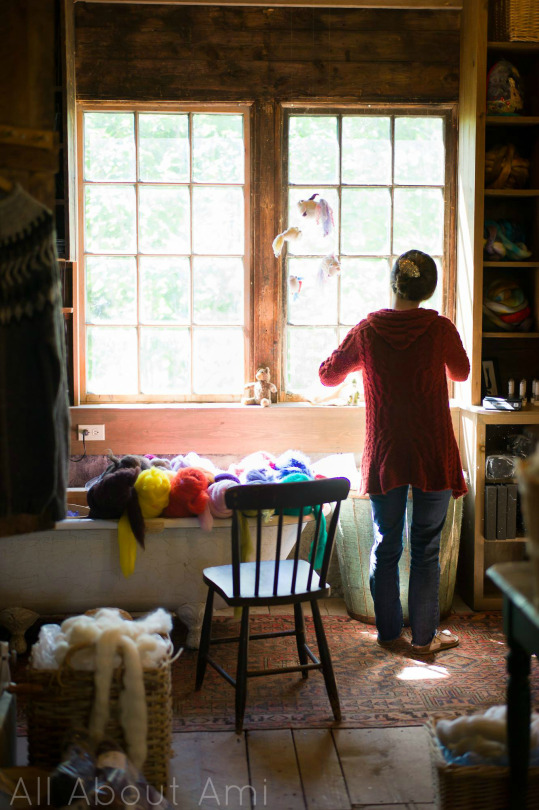 Sweet Myla was walking around as something caught her attention…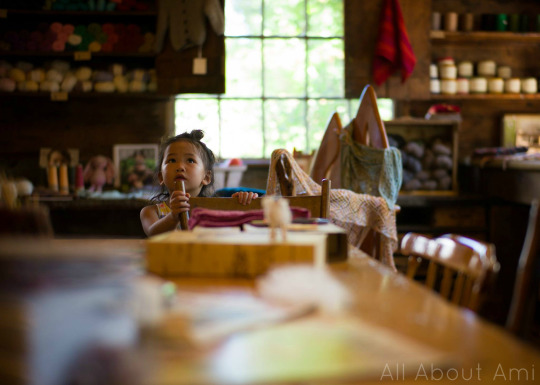 It was this adorable fairy knitting a sheep!  What a whimsical display!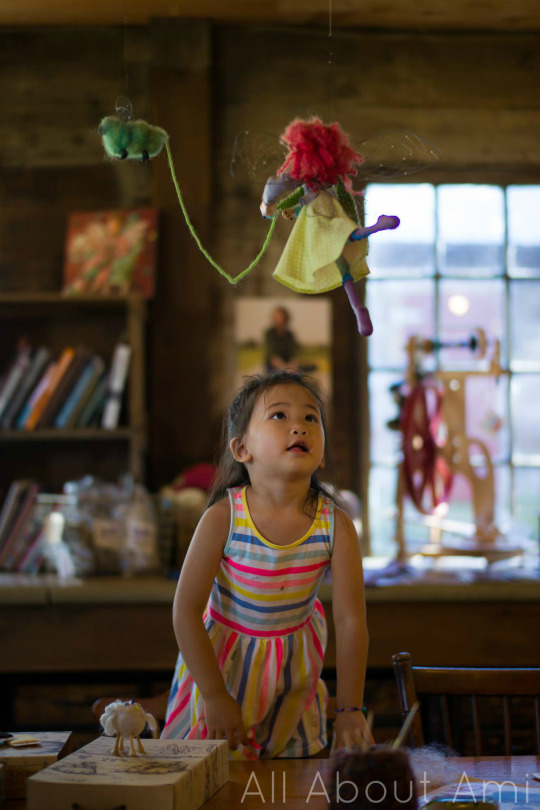 I love being able to share my love of yarn and fibers with the girls at such a young age!  They were examining some mittens and feeling how warm they were in the photo below.  Isn't the light magical?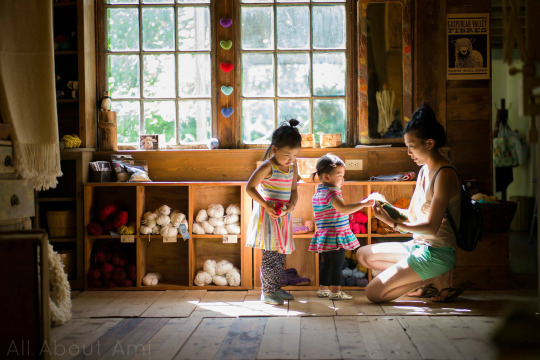 These were some of the yarns that caught my eye!  These soft greys and pinks were so pretty!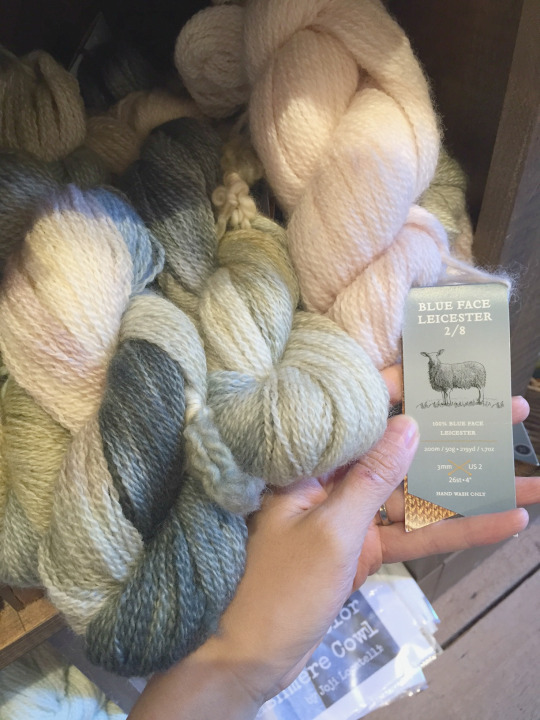 I had never seen such a mix of fibers before: 70% silk and 30% baby camel!!!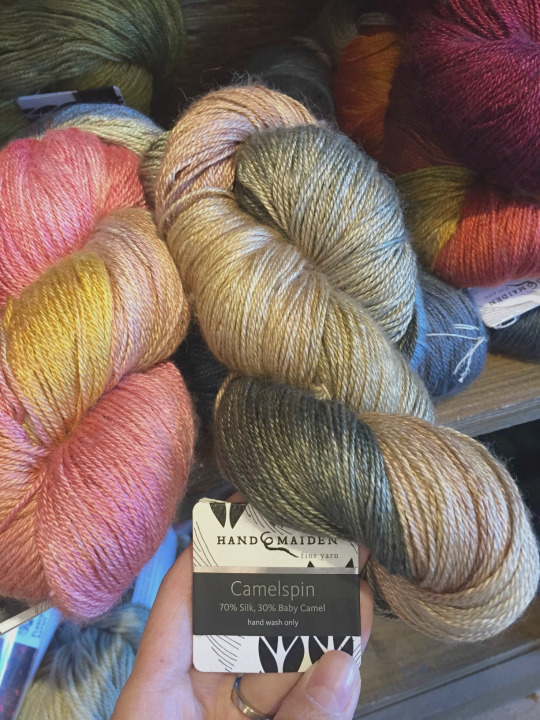 I loved all the colours in this particular section…pretty much my blog colours right there!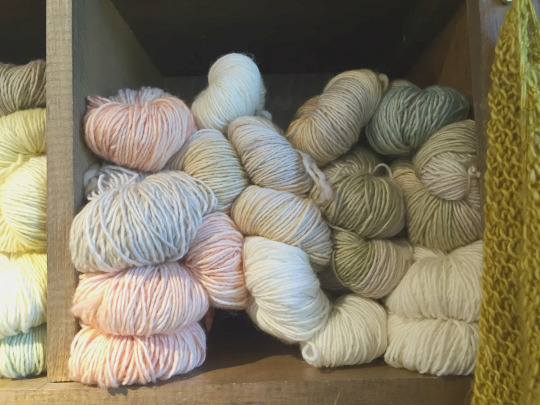 I ended up buying some lovely colourways in their "Mineville Single Ply 100% Merino" which I'll show you below!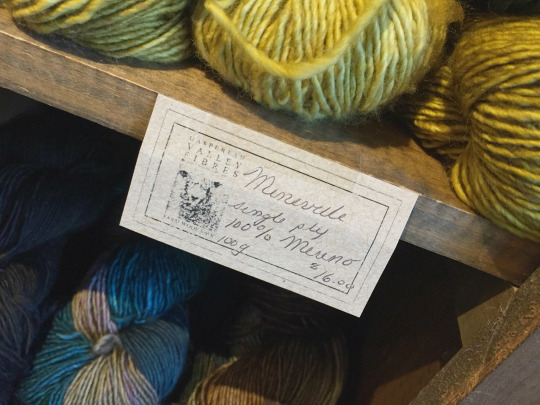 I had such a blast visiting this local yarn store and bringing some woolly goodness home with me as a souvenir!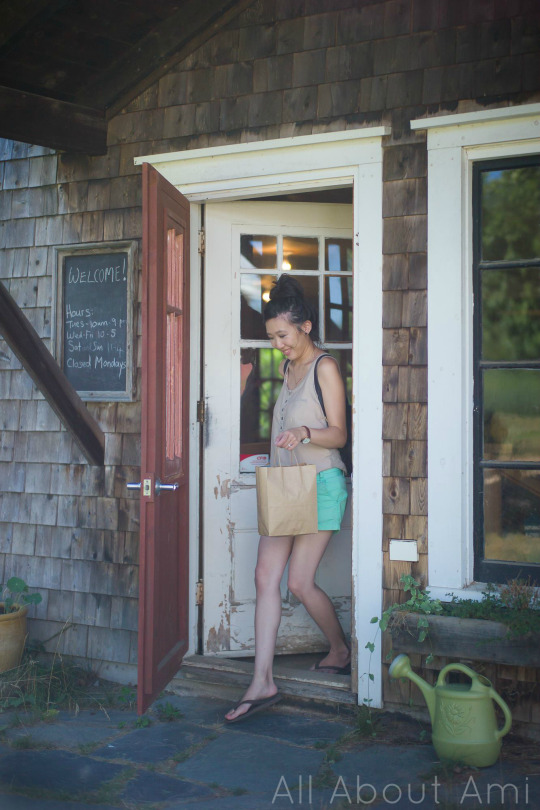 If you have travel plans for Nova Scotia, see if you can swing by Gaspereau Valley Fibres as it is a beautiful farm wool shop!  It's so neat being able to see what is local and unique to a particular area!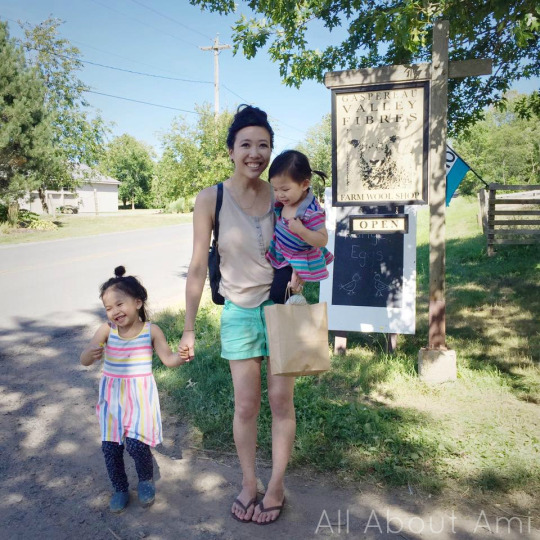 These are the yarns I ended up purchasing!  Most of them are the Mineville Wool Project and the second from the top is Tree Wool (70% superfine merino, 30% Tencel) by "Fleece Artist" that is hand dyed by fine artists in Nova Scotia.  I'm not quite sure what to make with them yet, so please let me know if you have any ideas below (feel free to link to projects, especially for that tree wool)!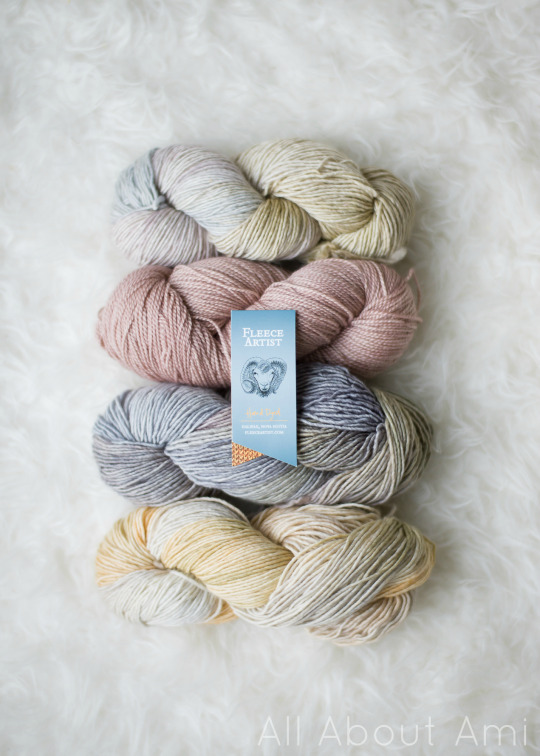 Exploring the locally dyed and spun yarns is such a neat part of traveling!  What are some of your favourite local yarn shops?  Please let us know in the comments below as we adore traveling, and we'll try and put them on our to-visit lists!  I'm sure others would like to know as well!  Our crochet and knit community is worldwide, and it's amazing being able to share our insights, loves, and favourites with each other!