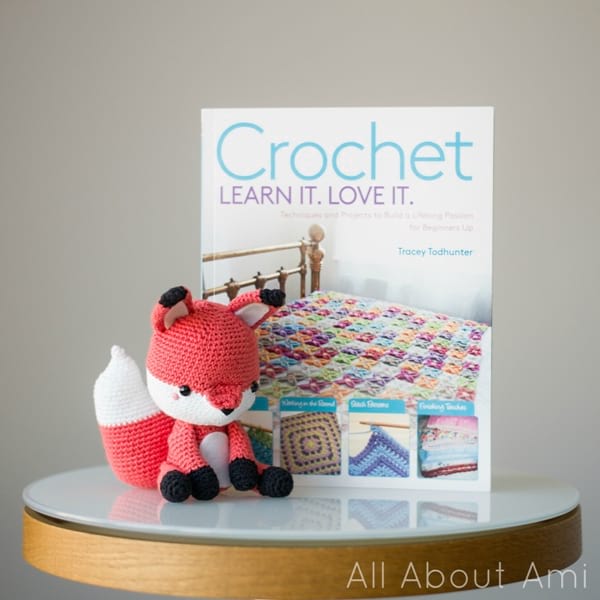 Interested in crocheting your own Finnley the fox?  You may remember that Ryan and I had the pleasure of being guest designers in Tracey Todhunter's book called "Crochet, Learn It. Love It" last year!  We are thrilled to be giving away a copy of this book (read all about the making of Finnley and more details about this book in my blog post HERE)!  I am so honoured to have my pattern published in a book that is available worldwide, and there are even copies at my local library! The book has stellar reviews on Amazon, and it warmed my heart to read that someone specifically bought the book to make our fox!
"Crochet, Learn it. Love It" is a skill-building book that walks through the stages of crochet while providing patterns and inspiration ideas along the way.  To enter this GIVEAWAY [NOW CLOSED- Congratulations, Juliane!], simply leave a comment below telling us what crochet challenge you would like to tackle next (e.g. learning how to crochet, working in the round with amigurumi, crocheting a blanket, Tunisian crochet, broomstick lace crochet, tapestry or intarsia crochet, etc)!  This giveaway is open WORLDWIDE as I was sent an extra copy, and I am willing to ship it anywhere in the world!  It will close on Sunday, July 2nd at 8 PM MST!  I will randomly choose a winner from the blog, Facebook, Twitter or Instagram (you can enter through all these different methods to increase your chances)!
If you can't wait to get your hands on a copy of the book, check out my Amazon Affiliate link below!