Since all my friends know that I love to crochet and that I have a crochet blog, they sometimes post popular crocheted/knitted projects that are making their rounds on social media on my Facebook wall.  My friend Erika (who inspired me to crochet the "Knotted Headband" and who blogs HERE) posted a photo of some crocheted bearded hats, and I had seen similar projects before and thought they were hilarious!  However, the other ones I had seen were finished products being sold on Etsy or were paid patterns.  When I clicked through the link and saw that they were a free pattern provided by "Ashlee Marie" (formerly of "I'm Topsy Turvy"), I knew I had to give it a try!  I had previously followed a free pattern by Ashlee Marie to make my Ugg-like "Crochet Baby Button Boots" HERE and I loved the finished product and design of them!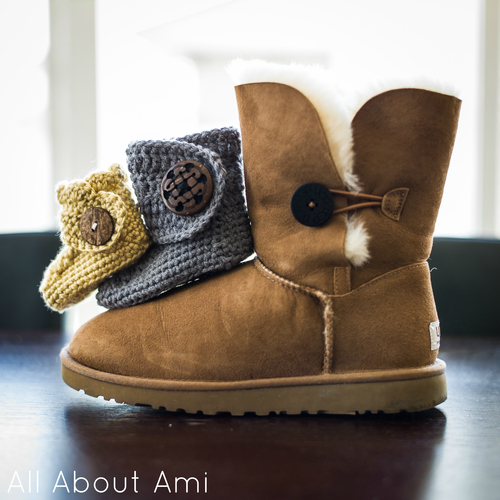 I knew exactly who to make them for as two little boys we know are turning one year old soon!  The crocheted striped beanies (pattern available HERE) worked up very quickly, and I love the ribbing at the bottom and the thin stripes where you can add a pop of colour to mix it up.  Ashlee provides seven different sizes for this beanie pattern, and I went with the baby size using a 5.5 mm hook and some "Vanna's Choice" and "Paton's Decor" yarn that I had in my stash!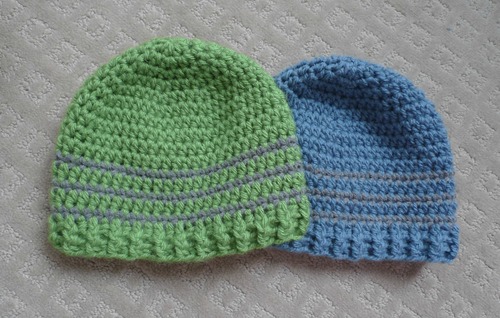 Next up were the bobble beards!  These are fun to work up since you're using the bobble stitch, and you can use any colour you want!  Ashlee provides four different sizes for these beards, and I went with the extra small.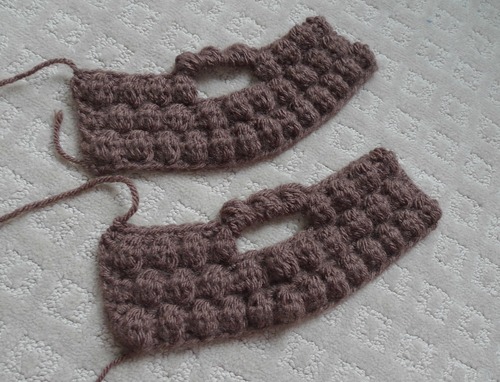 You then simply sew the edges of the beards to the inside of the beanies (I sewed mine about ½ inch up inside as Ashlee recommends).  You could also try attaching the beard with buttons to make this beard removable depending on whether the bearded wearer is likely to try and rip the beard off 😉  I think it's a great idea for older children and adults since they then can have the option of wearing the beanie with or without the beard.  However, younger children might try and rip their beards off, making the buttons a choking hazard- sewing the beards would definitely make it more secure!  Also keep in mind that you could attach these bobble beards to ANY hat that you want 🙂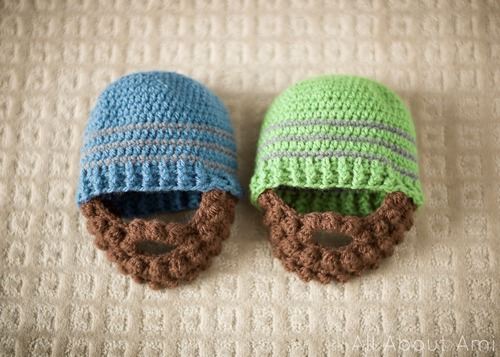 Before we gave the bobble bearded beanies to the little boys, we were itching to see what they looked like worn!  I rounded up some of Myla's bigger stuffed animals, and we put the beanies on these two teddies!  Ryan and I were laughing so hard when these sweet cuddly teddies transformed into bearded tough guys.  Needless to say, Myla was VERY surprised to discover her teddies like this afterwards haha…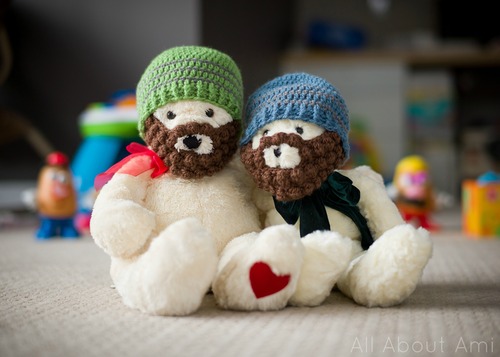 When we gifted these Bobble Bearded Beanies to our friends, they all bursted out laughing since they are such a funny project.  These are our church friends who we have known for ages, and it's been amazing since we are all starting families around the same time, and we can help support each other!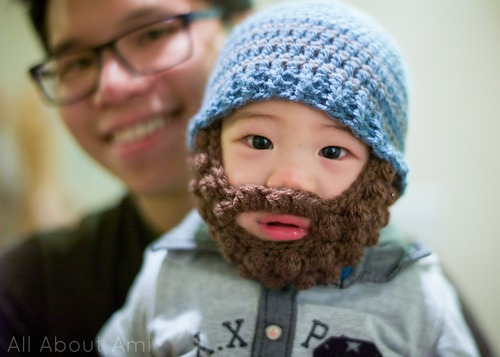 The babies didn't know what hit them when their parents strapped these beanies onto them!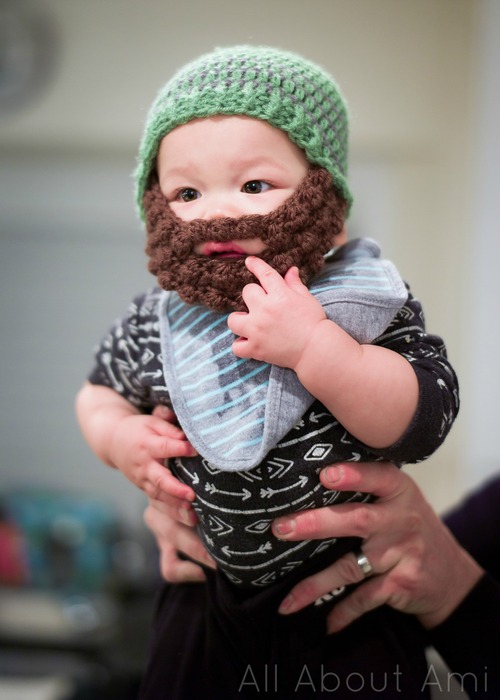 I think these bobble beards look extra cute and funny on babies- just look at those sideburns!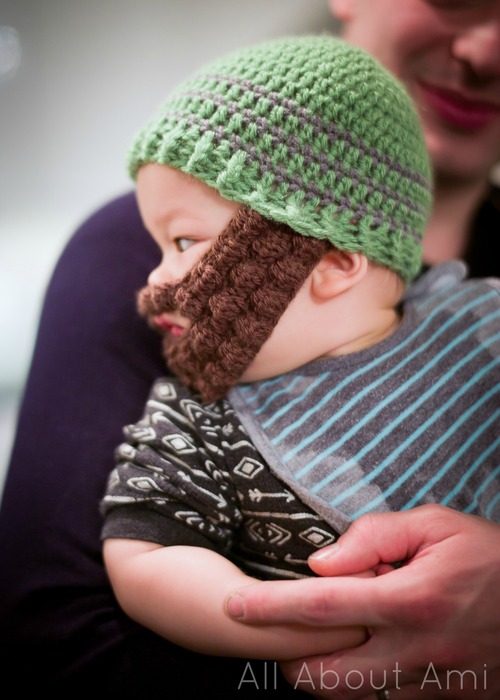 And they're functional too!  Love how this cutie can still eat and drink while wearing the bearded beanie with the mouth hole….and the beard will help keep his face warm during our cold Canadian winter!
Haha but I think the beards were itchy on their faces as both babies tried to rip them off!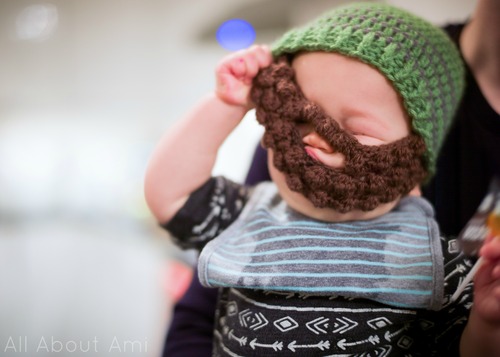 This is a great, versatile pattern by Ashlee Marie as you can mix and match the different sizes for the beanies and beards.  I know many of you have made matching sets for your significant others and little ones, and they make great photo ops!  Once again, you can check out Ashlee's free beanie pattern HERE and free bobble beard pattern HERE!  And if you love this bearded beanie, be sure to also check out Ashlee's Santa Beard Hat pattern HERE that uses the double loop stitch!  Have fun helping your friends and family become bearded 🙂