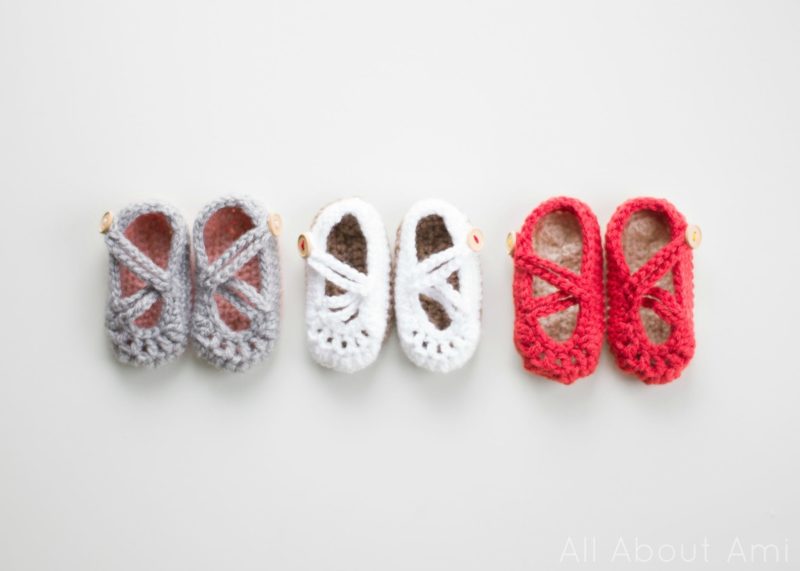 If isn't obvious from the photo above, we are expecting a GIRL!!!  We were excited either way, and now we know that Myla will have a little sister to grow up with!  The bond between sisters is so special, and we are overjoyed to soon have two sweet little girls in our family and to share our lives with ❤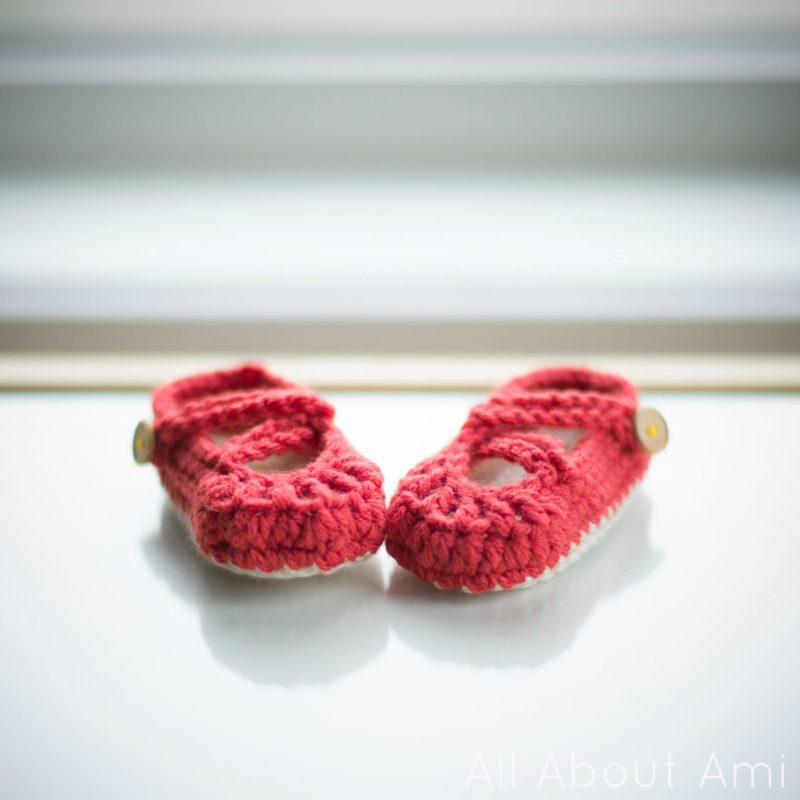 I wanted to crochet some new items for Baby Girl #2 as I didn't want the poor girl to have to wear all of Myla's hand-me-downs!  I was ecstatic to find a free pattern for these "Double Strapped Baby Mary Janes" on ChiWei's blog "One Dog Woof"!  They are absolutely adorable, and I love how they are quick to work up and really help with yarn stash busting since each pair uses such little yarn 🙂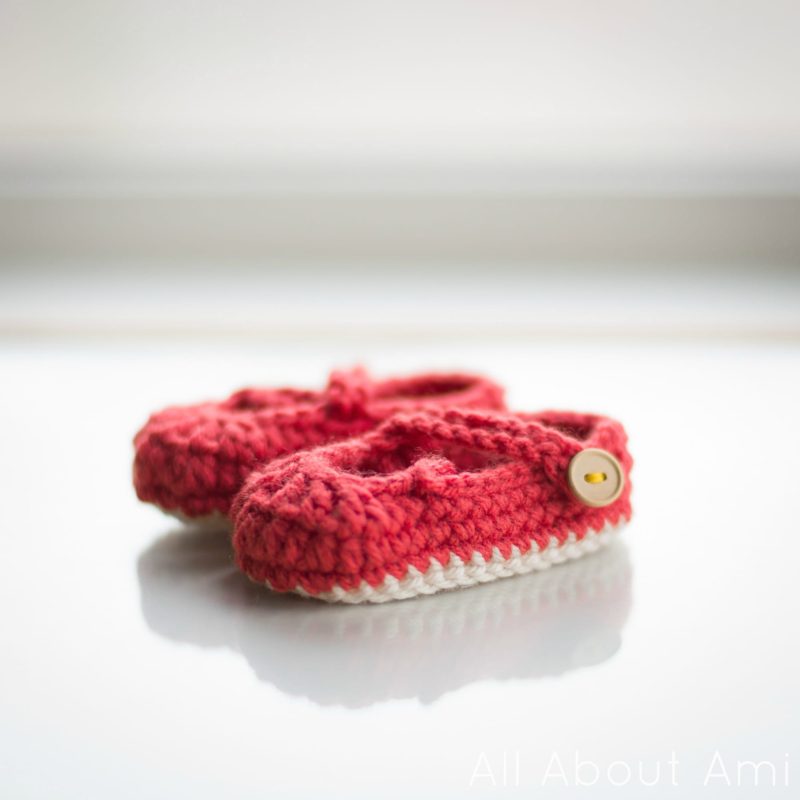 I crocheted some pairs for our friends who were recently blessed with baby girls too! It was fun choosing the yarn colour combinations for each pair, and I love the look of wooden buttons as closure.  The criss-cross straps make it hard for baby to yank these off as well 😉  It's fun adding a pop of colour when attaching the wooden buttons with embroidery floss too.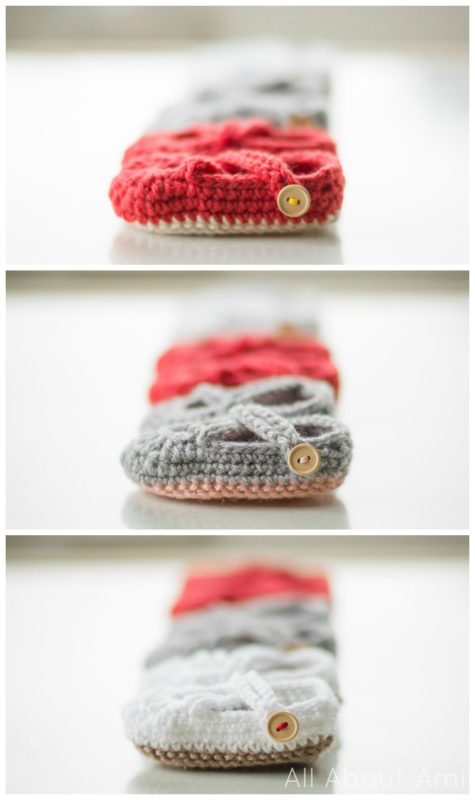 I used all different types of yarn that were in my stash, including Lion Brand Vanna's Choice (grey and pink pair), Loops & Threads Impeccable (red and beige pair) and Patons Canadiana (white and tan pair).  Each pair turned out a slightly different size since each yarn has a different thickness (even though they are all worsted weight yarn).  The red pair held its shape the best and turned out larger and sturdier.  Keep this in mind if you are trying to adjust for size!
We cannot wait to see some chubby little feet wearing these ❤  Once again, you can find the free pattern to make these baby Mary Janes on ChiWei's blog HERE!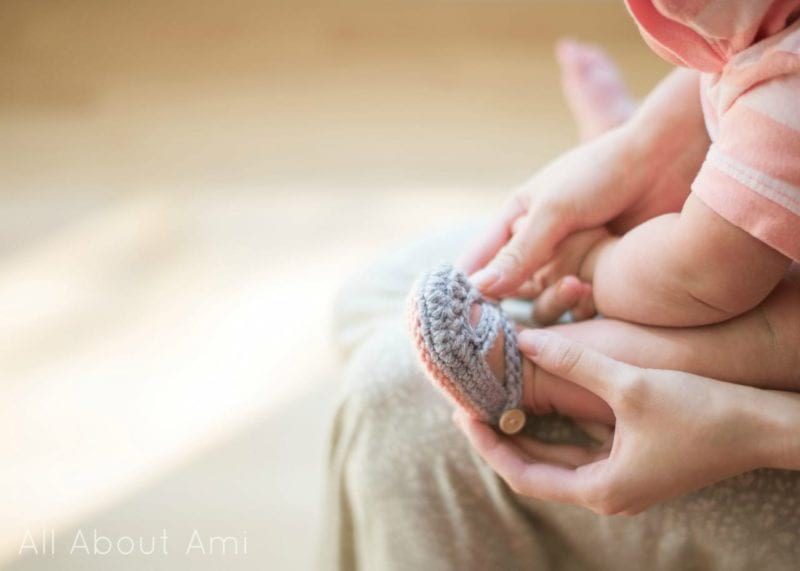 [UPDATE: Here is a picture of our sweet baby Brielle wearing the Mary-Jane's that I crocheted for her while pregnant!  Check out my post HERE to see more pictures of her wearing them!]