A baby blanket was one of the first items I wanted to crochet as soon as I found out I was pregnant many months ago!  When I was younger, I started crocheting a few afghans with the ambitious hope of completing them all, but I usually got distracted by other projects and the sheer size of these blankets seemed so daunting.  I knew making a baby blanket would be easier, however, since it would be smaller and of course I was motivated to complete this project for the little one growing inside of me!  I fell in love with this free pattern I found through Ravelry on the Lion Brand website (you have to sign up for a free account to access the pattern) because of its beautiful design and variety of colours.
One of the most fun parts was choosing what colour combination to use!  I wanted the blanket to be modern with a vibrant colour scheme, and we were inspired by these beautiful Petunia Pickle Bottom diaper bags we saw while baby shopping!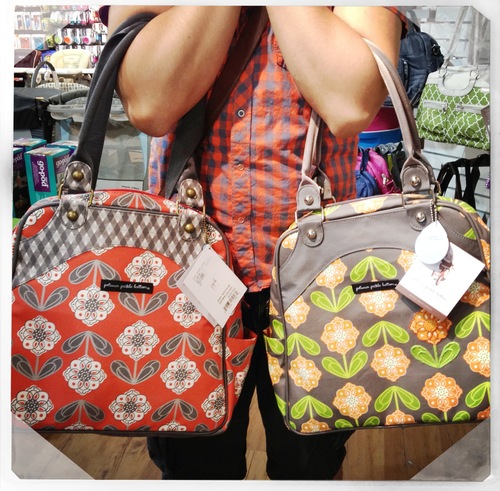 We decided to go with coral, white and grey, and we added in yellow for another pop of colour.  I ended up needing only one skein of yellow, white and grey yarn and one large skein of the coral yarn, although I purchased extra in case.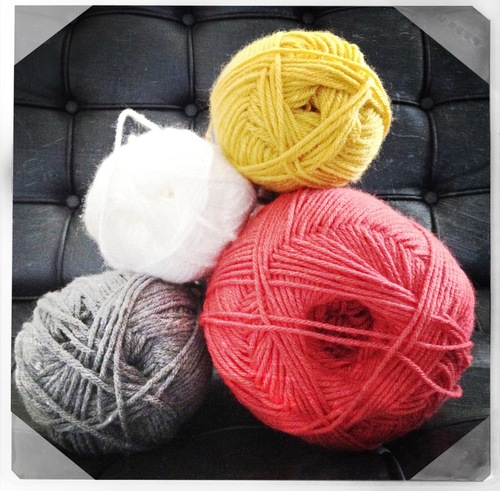 We then tried to figure out what colour order as well as how many rows of each colour would look best.  To help visualize different options, Ryan used Microsoft Paint to lay it all out.  This really helps give an overall sense of what the blanket will look like!  We ended up going with the option on the left!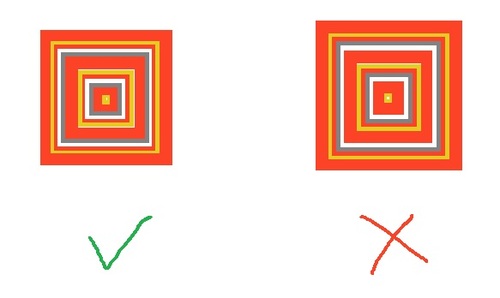 I was incredibly excited to start this blanket, and I've always loved patterns with granny squares since you work in the spaces!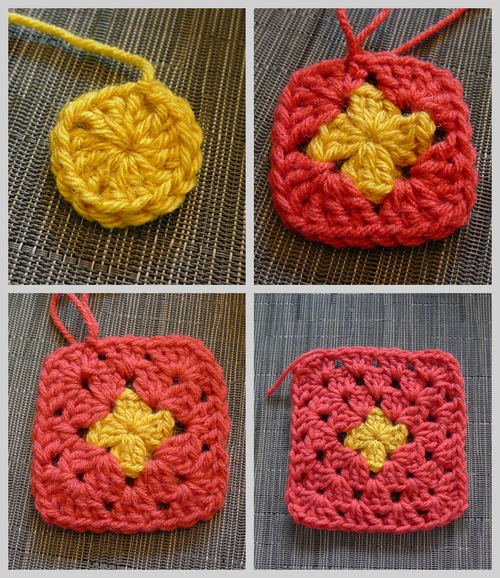 After completing each colour, I tied a knot and then crocheted over the yarn end to conceal it.  And so, I hid the ends along the way, not needing to weave in all the ends at the very end.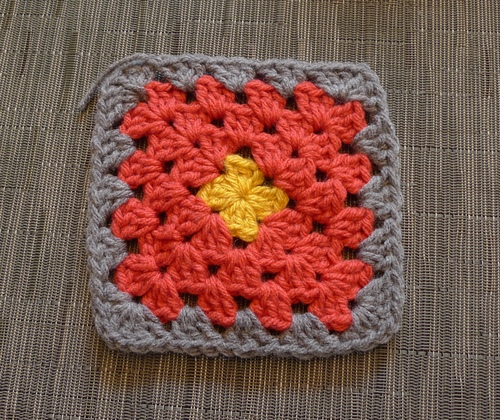 I was amazed at how quickly I was whipping through this blanket!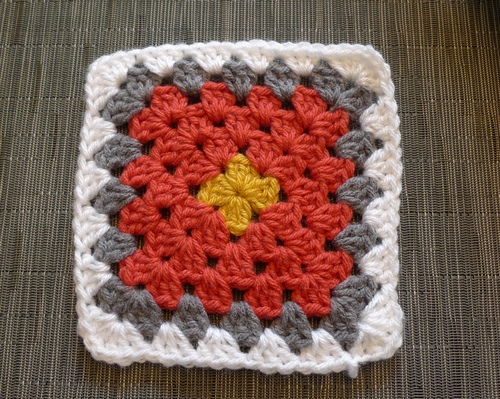 Each round was taking no time at all!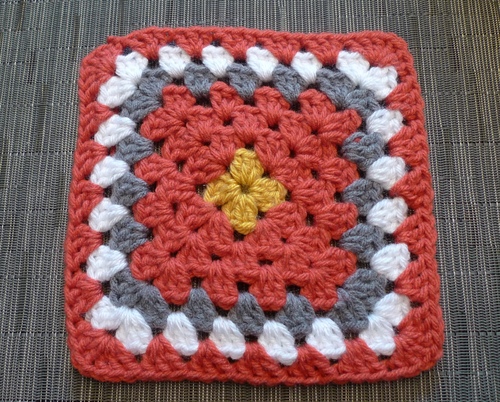 But then, of course, the rounds got progressively larger and larger.  Once I started working on Round 20 and up, I made it a goal to try and complete one round everyday.  I enjoyed taking my time crocheting this blanket as I prayed for the baby while working on it and also listened to music (baby loves to move and squirm around when music is played!).  I loved being able to crochet without needing to worry about keeping the count or accidentally losing my focus, which is often the case when I'm crocheting amigurumi!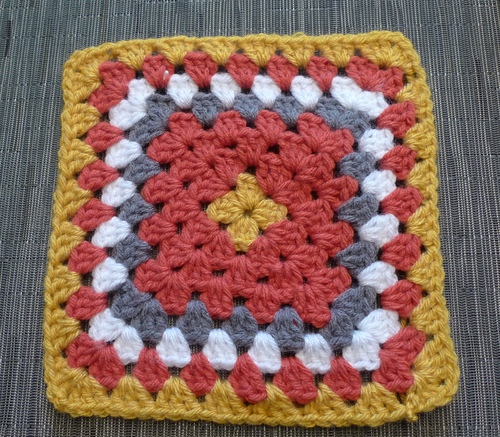 36 rounds later, I was finally done!  It felt like such a big accomplishment to finally finish crocheting a blanket, albeit a baby one 🙂  This pattern is much quicker to whip up compared to many other blankets, and I know people have used this same pattern to make adult blankets as well because of its simple pattern and beautiful clean look!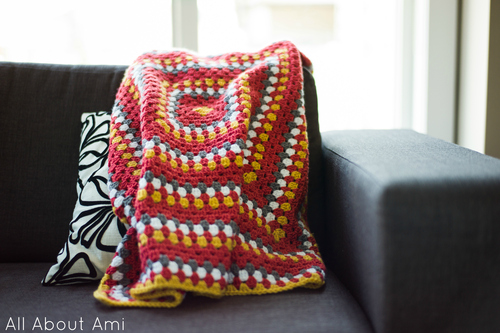 Here's a peek at what the blanket looks like in our nursery on the crib!  I think it's so special having handmade items for the baby, and when we use it in the future, I'll remember all the love, time and energy I poured into this project as each stitch was stitched with love!  I hope it'll be a wonderful keepsake for our child too 🙂  Once again, you can find the free pattern for this granny square baby blanket here (entitled "Bright Baby Blanket").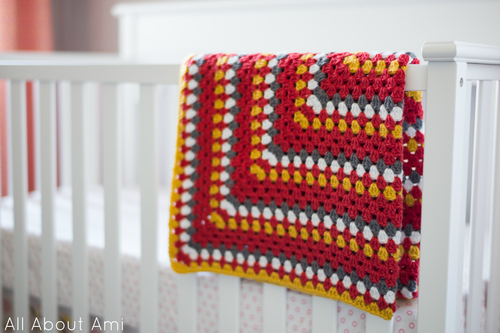 You can also check out the other baby projects I've posted about so far, including the newborn earflap hats, 6 month earflap hat, stork pouch/hanging cocoon and loop rattle grab toy!  I'm currently finishing up some baby booties and other cute hats that I will blog about soon!  Follow me on facebook, twitter or instagram (@AllAboutAmi) to get my updates 😀