In this month's "Craft Chat" I would love to introduce you to an extremely talented artist hailing from Vancouver, British Columbia!  I first stumbled upon Laura Uy of "Art + Soul Creative Co" through Instagram, and I immediately fell in love with her beautiful and whimsical work.  From her adorable animals to her intricate floral wreaths, Laura has a very unique style and pours so much love and detail into each piece that she works on.  I smile every single time one of Laura's photos shows up in my Instagram feed as she has a knack for styling her work beautifully and she also has a wonderful sense of humour! 
Laura sells her whimsical prints and adorable and punny greeting cards in her Etsy store HERE.  I'd love to show you some of my favourite pieces by her, such as her gorgeous Farrah the Fox!  Laura loves painting woodland creatures and I think she does such a beautiful job with them!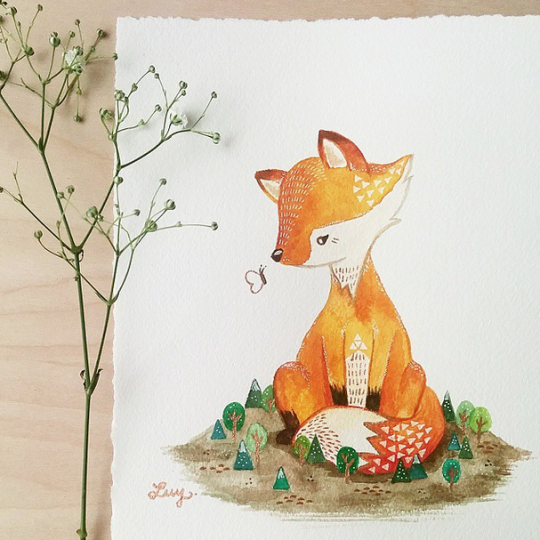 This next piece is called "Flowers in Her Hair" and it is breathtaking!  Laura actually won a contest with this design recently and will be painting it as a mural this summer!  The colours are stunning and the raindrops are very fitting since Laura is from Vancouver (this is where the mural will be located as well)!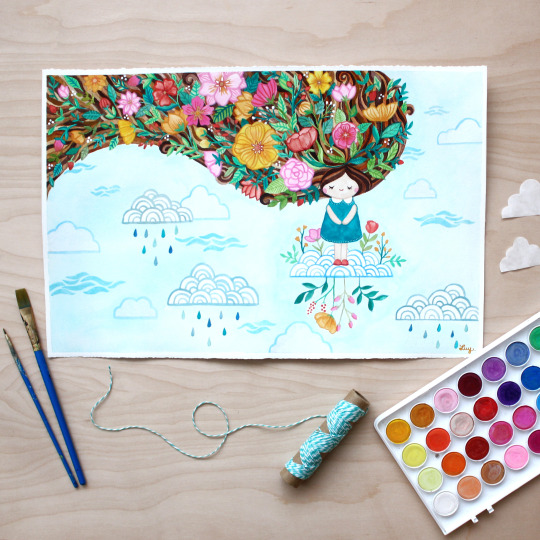 Laura also takes on custom work and she made this adorable custom banner for a little girl moving into a "big girl room"!  These sweet woodland creatures are incredibly cute, and I think it's so special having hand painted artwork displayed in your house!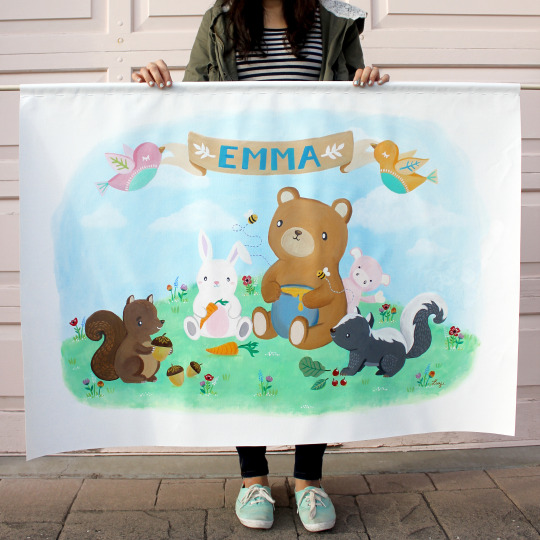 Now that you've seen a bit of Laura's work, let's get to know her better with these questions that I asked her!
                                                      *********************************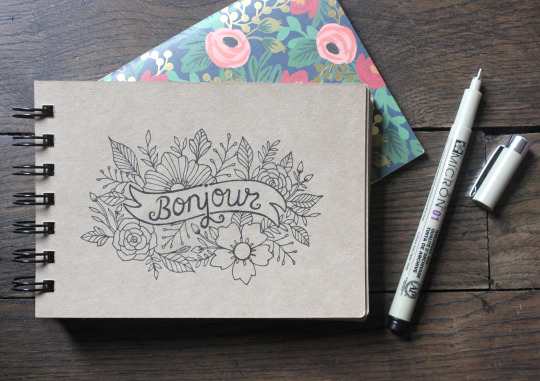 1) How would you describe your artwork in three words?
I would say my artwork is bright, whimsical, and hopeful. 
2) When did you start painting?  Did you ever take lessons?
I started painting consistently about two years ago. I did take some art lessons when I was a kid but I stopped when I got to high school and didn't start painting again until after I graduated from University. I actually ended up getting an English Lit and an Education degree before I rediscovered my love for art and realized it was my true calling. That's when I really started to experiment and teach myself how to paint. 
3) What are your favourite materials and mediums to use when you paint?
When I'm painting smaller pieces, I mostly use watercolour and sometimes gouache. I love the way watercolour blends and how the pigment floats around in pools of water that you can transform into so many different things. I also love acrylic painting for when I'm working on something BIG, like a large statement piece or mural.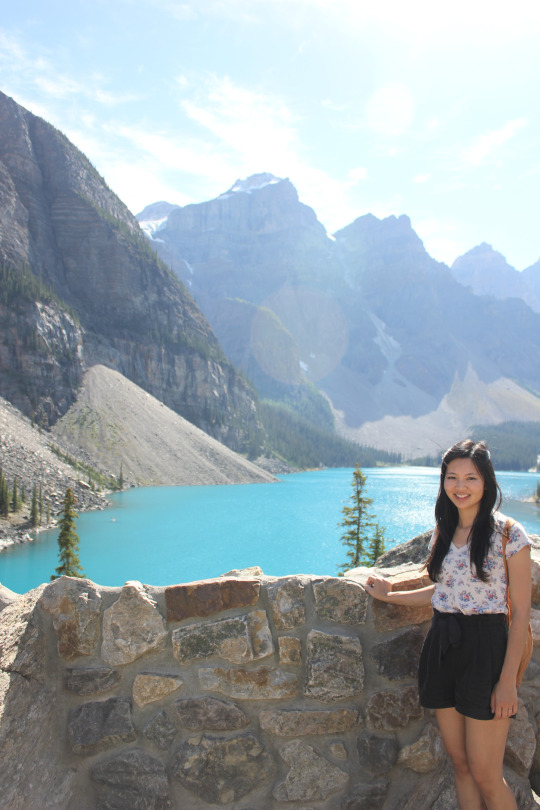 4) Where do you draw inspiration for your artwork?
I am constantly inspired by nature and animals. When I am outdoors – deep in a forest or on top of a mountain or looking up at the stars – I am so in awe of God's creation and it really moves me to create beautiful art. Food also inspires me a lot – both eating it and drawing it. When my mind is blank and I'm experiencing creative block, my "go-to doodles" are usually florals or burgers. 
(5) Who are some of your favourite artists?
I was in Europe last summer, and in a Florence art gallery I stumbled upon a collection of meticulously painted florals and plants by an Italian artist from the 1500's named Jacopo Ligozzi. I just remember being mesmerized by all the minute brushstrokes in all his paintings and suddenly wanting to go out and buy the tiniest detail brush I could find. 
Other more current artists that I love include: Oana Befort, Audrey Kawasaki, Becca Stadtlander, Cathy McMurray, and Michelle Morin. Oh and lastly, I think Grandma Moses is pretty much the coolest artist ever – she started painting in her 80s – and proves that it's never too late to start!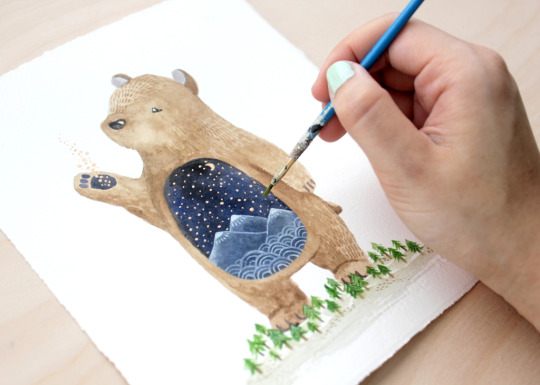 (6) Do you have a favourite painting that you've done?
I guess "Pabu the Spirit Bear" is one of my favourites (since I like it enough to use it on my business card and social media profiles! haha). It's a painting that I did with no planning whatsoever – I just sat down one day and decided to paint something new for myself, and in that freedom and lack of inhibition, Pabu emerged! Sometimes those moments of random creativity produce the best works of art.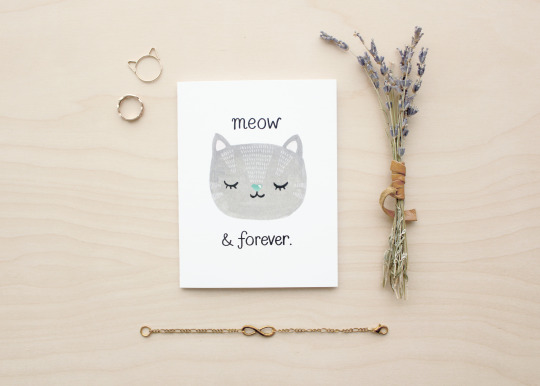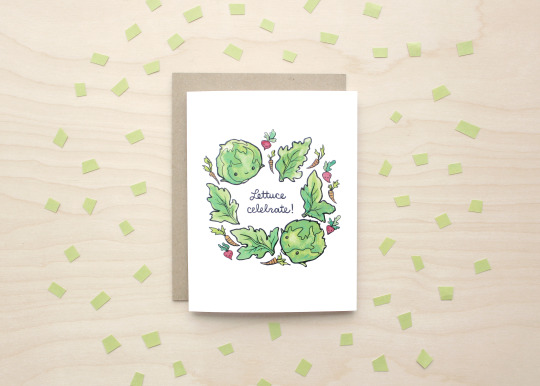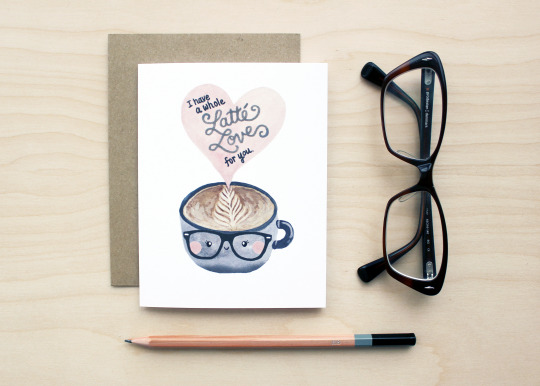 7) Your greeting cards are so cute!  Can you walk us through how you think of your funny puns and characters?
This is a common question I get – how do I think of the puns? Sometimes they just come naturally when I'm daydreaming. Other times, I'll sit down with a little sketchbook and intentionally brainstorm. First, I'll think of a theme (for example, like my coffee + tea series). Then I'll write down words associated with the theme like "bean" or "latte", and I'll just try to string them into a cohesive sentence. That's how I thought of the puns "I've BEAN thinking of you" and "I've got a whole LATTE love for you". Afterwards, I'll invent a cute little character to go with the phrase (usually an inanimate object with a face on it)!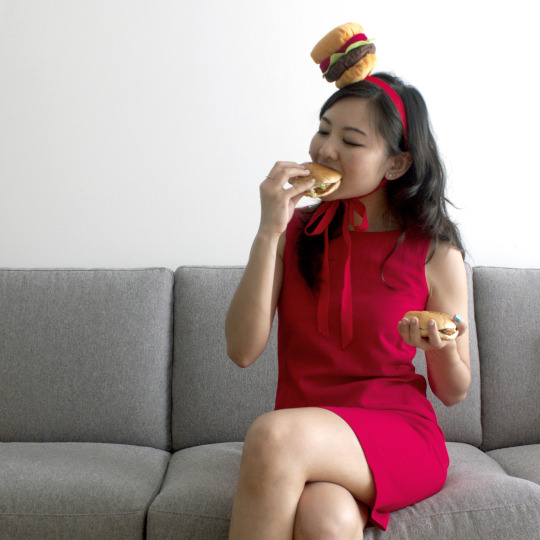 8) I've noticed your affinity for burgers on Instagram!  When and how did this love of burgers begin?  What items in your burger collection are you most proud of?
I think McDonald's is to blame. haha. Just kidding. I think I've always loved eating burgers and fries since childhood and that manifested into an unhealthy obsession (in more ways than one! haha). Also, I always drew cartoon burger characters a lot especially when I was feeling hungry. I remember this one old drawing of a giant burger terrorizing a small town of vegetables (I should really revisit that idea one day!). Anyway, people eventually started noticing my love for burgers and my friends would give me burger things like keychains, toys, and other such knicknacks. That's how my collection started. 
I think I'm most proud of the burger headband that I made for myself out of scraps of fabric. I was living alone in Hong Kong at the time and I spent my free time experimenting with different crafts and DIY projects. The burger headband was a gloriously random creation that came out of that time. One of my friends also gave me a hamburger telephone so that's our home phone at the moment and people always laugh when they come over and see it.
9) Are you pursuing your artwork full time?  How did you come to that decision?
At the moment, I am working on my art full time. I worked at an art studio for two years and then I left just this past December (2014) to concentrate on my art. I think the decision had been coming for a long time. Throughout high school and University, I always had multiple jobs (many of them were tutoring gigs) and although I enjoyed working with children, I felt like my passion lay in making art. So now I have more of a "now or never" mentality where I'm just taking it one day at a time and slowly taking steps to realize my artistic dreams. It definitely helps that I have an extremely supportive husband who constantly encourages me to keep moving forward.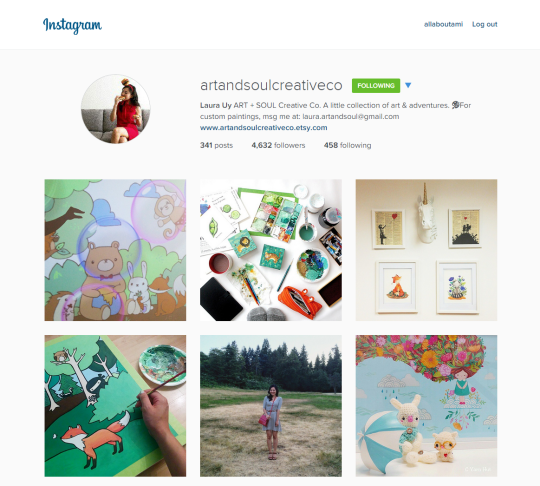 10) How has social media played a role in promoting your work?
The online community is so incredibly cool and supportive. I used to refer to myself as one of those "grumpy old grandmas" who didn't care to keep up with the times and preferred the good ol' days when people weren't gluing their eyeballs to their phone screens. I'm still kind of like that (it's a love/hate relationship with social media), but a few months ago (in January 2015), I started an Instagram account for my art and I guess people resonated with my stuff. So I kept posting more and more and I ended up getting a lot of opportunities just through people seeing my Instagram account. I mean, I really had no focus back in January but the more I made art and the more I posted my drawings and paintings online, my goals became more clear to me. Through Instagram, I've had the chance to collaborate with super cool creatives / artists and I've been given so many opportunities that probably would not have presented themselves otherwise!
                                                   *********************************
I feel so blessed that Laura and I have become friends since first connecting back in February, shortly after Laura joined Instagram.  Just as she mentioned above, her work really resonated with me, and we have actually been working on a special collaboration that I am incredibly excited to share with you all very soon!  Laura has been an absolute joy to work with, and I highly recommend getting into contact with her if you love her style and need some custom work done.  I know I will be buying some of her prints in the future for my own workspace and to decorate my girls' rooms too!  I also think it's really neat that Laura rediscovered her love for art after university just as I rediscovered my love for crochet and amigurumi after I completed my schooling as well!  It's been wonderful being able to support one another as sisters in Christ pursuing the creative arts and using the talents that God has given us!  Laura is one of my favourite artists, and I cannot wait to see more of her paintings and drawings in the future!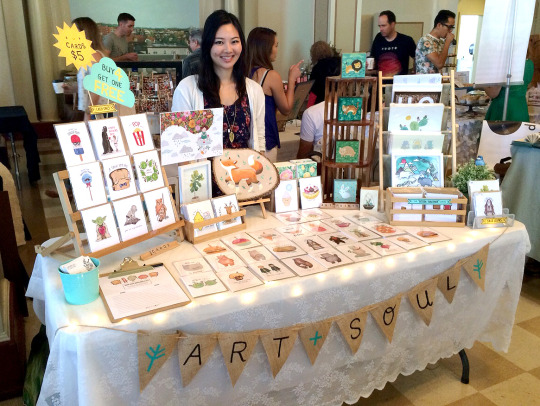 You can see more of Laura's work on her website HERE, her Etsy store HERE and her Facebook & Instagram!  She will also have booths at the following markets, so if you live in Vancouver, check out her work in person!
Laura has also generously offered a GIVEAWAY for my readers!  You can win your choice of one of her gorgeous art prints or 3 of her adorable greeting cards!  Please enter using the Rafflecopter widget below- this giveaway is open WORLDWIDE and will close on Friday, June 19th at midnight MST!  Enjoy browsing through Laura's store, and I'm so happy that I could introduce you to her amazing artwork!  Laura will be making another appearance on my blog soon, so stay tuned 
❤