With the first week of Spring upon us, I thought I would do a recap of some of my crochet projects that would be perfect for the season!  As longtime readers know, I adore bunnies (we used to have a pet bunny growing up too), so it's no surprise that I've crocheted many amigurumi bunnies in the past!  Pictured below is a basket full of all the bunnies I've ever crocheted: the Spring Bunnies, Sweetheart Bunny, the Bunny Ornament, Minazara's Boxyskirt Bunny, Ana Paula Rimoli's Bunny, and the Chinese New Year Doll's tiny bunny!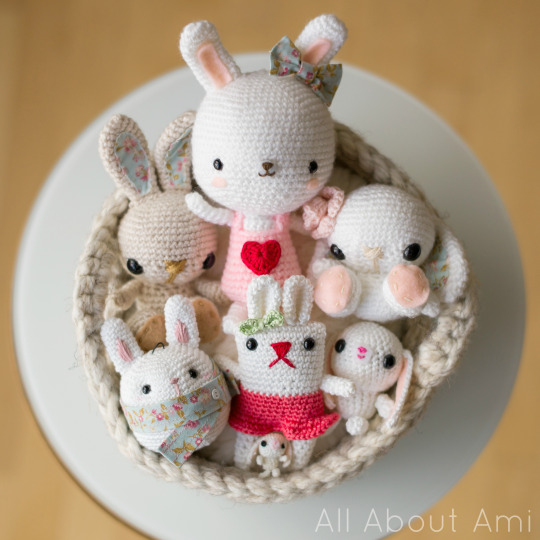 Lambert the lamb was last year's zodiac animal, and he is the perfect fluffy Springtime amigurumi too!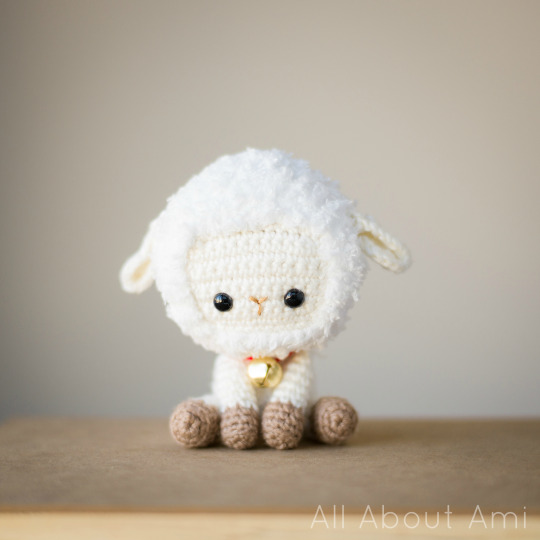 If you're looking to make a larger lamb amigurumi, check out my free pattern for "Cotton" from the anime movie "Oblivion Island"!  He is a huggable size and has a neat look with his button eyes!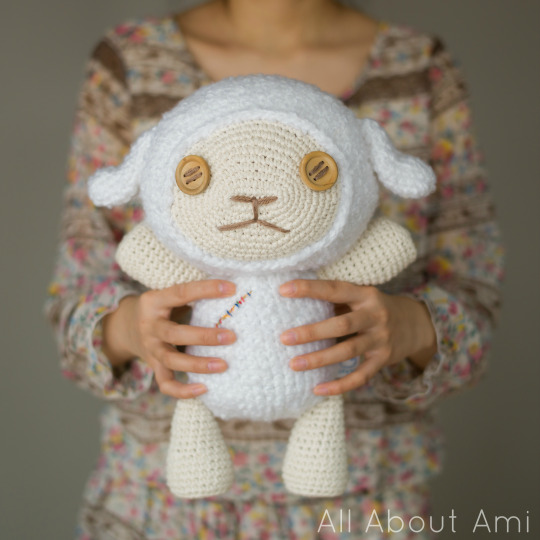 I followed Sarah of Repeat Crafter Me's adorable pattern to make this lamb hat for Brielle one year ago!  She was only 4 months old here- look at that adorable toothless smile…and those rolls!  Can't believe Brielle is 15 months old now!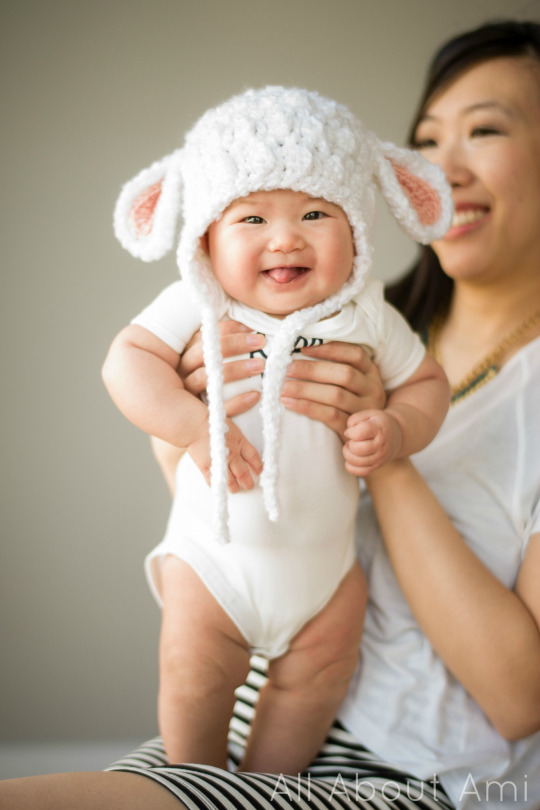 I also designed an outfit for Brielle to wear during her newborn photoshoot!  I made a Fuzzy Baby Bunny Outfit!  I love the soft pink against the white and the pink pom pom tail!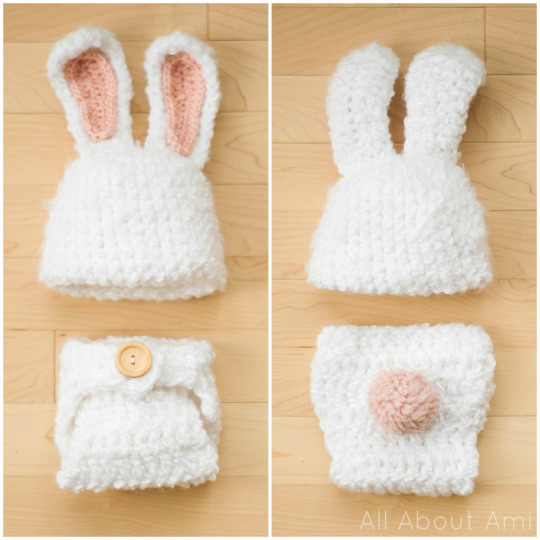 And here is our newborn Brielle wearing her outfit!  She was only six days old here!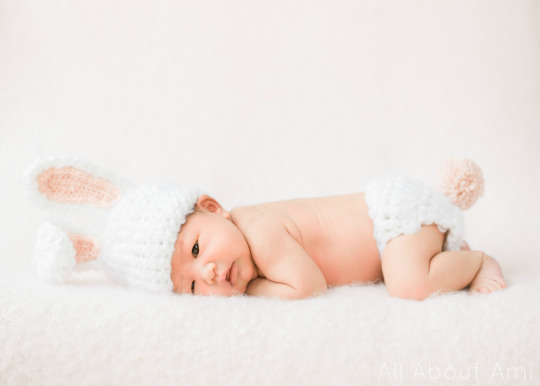 I crocheted these baskets using Liz's patterns of "Crochet in Color" (see my blog post about them HERE and HERE).  I still use them all the time to hold my yarn and toys, and they hold up so well.  They are such a practical and fun project, and I'm hoping to make more baskets in the future!  They would make great Easter baskets too since you could reuse them in the future as home decor!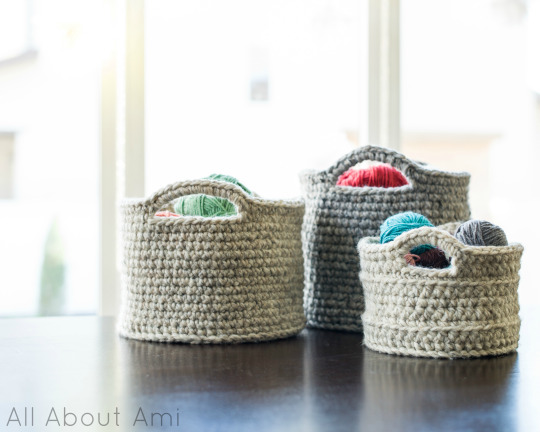 For a kawaii basket, check out this "Fox Basket" I made two years ago following a free pattern on the Yarnspirations website!  I love the pointy ears, and it can double as a pillow if you put a cushion in it!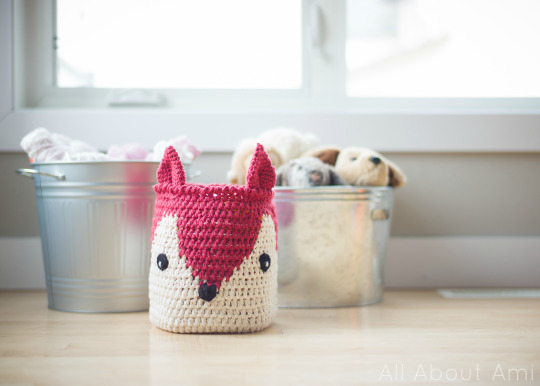 I hope this blog post provided you with some inspiration for your Springtime crochet!  I am excited to work with some thinner yarns and more lightweight projects as the weather warms up and as the days get longer!  What are some of the projects you're hoping to work on during the Spring?