It's been one month since we released our Chinese New Year Snake pattern, and it's been wonderful seeing your versions!  Thank you for sending us pictures and for the warm feedback 🙂  We wanted to include all the ones we've seen so far, so this is the biggest Crochet Corner post yet with a whopping 16 Snakes!  Let's take a look at some of the amigurumi Snakes who've been slithering around the globe!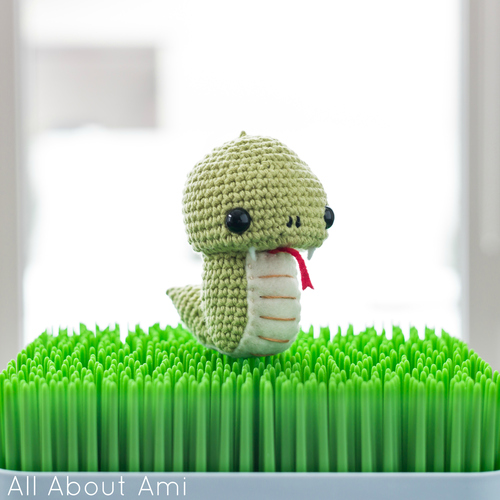 Jing from New York City was the first one to show me her Snake on Instagram less than 24 hours after I posted the pattern!  I was astounded by how quick she was- her little Snake looks great!  You can see her other crocheted creations on her blog here.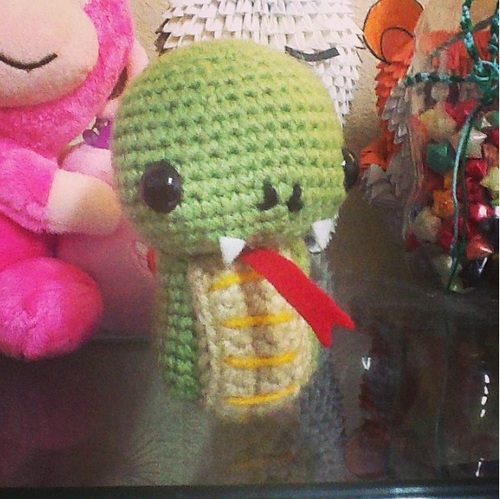 BeaLee's Jewellery & Craft from the United Kingdom made this adorable Snake!  Love the long slithery tongue and the great shapes!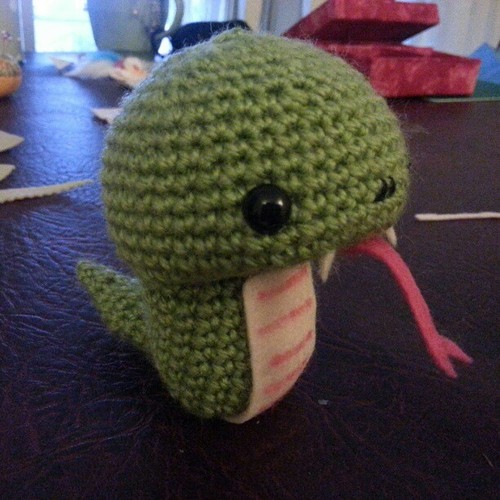 Amigurumi Wizard from the Netherlands made this little cutie!  I love how he is tilting his head looking up 🙂  I really admire Amigurumi Wizard's work (he decorated his entire Christmas tree with amigurumi ornaments!) – you can check out his blog here and even purchase some of his super cute creations here.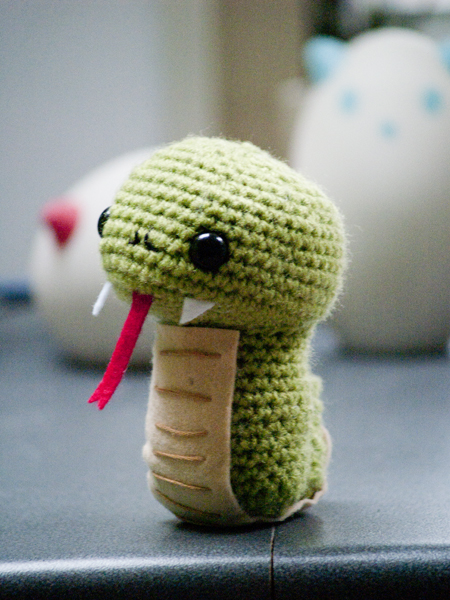 Fishmamma from Taiwan made this little one!  She used yarn for the tongue and scales and felt for the eyes, making him more child-friendly 🙂  He's wider than other snakes I've seen, but this makes him super cute!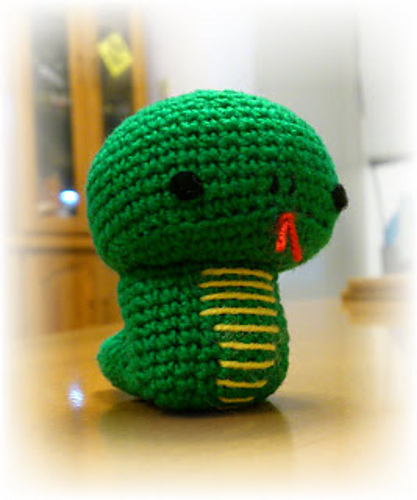 Jennygurumi from Ohio made her own version of my Snake too!  Love the beautiful detailing she did 🙂  You can check out her other crocheted creations on her cute blog here!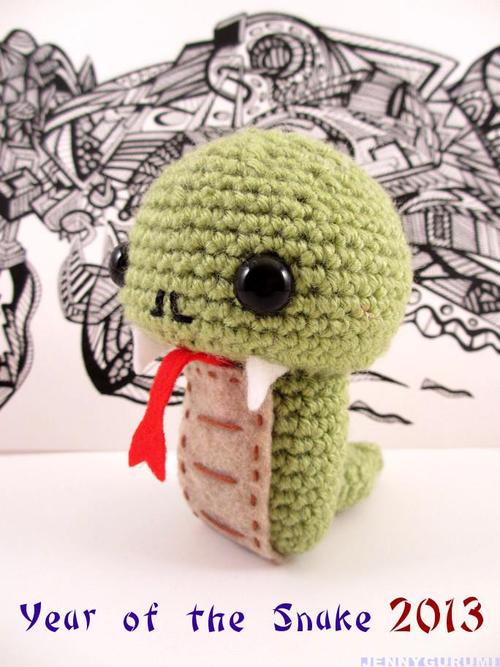 Kawaii Cuteness chose a vibrant blue colour for her Snake!  She also crocheted the tongue too!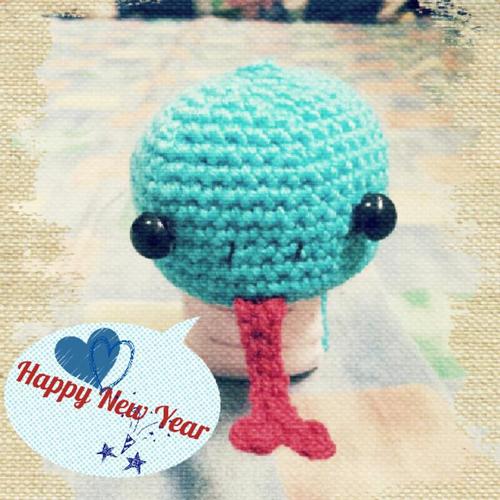 Monet from Wisconsin also used blue yarn for her Snake!  I love to see that people are thinking outside the box and using different colours than your traditional green!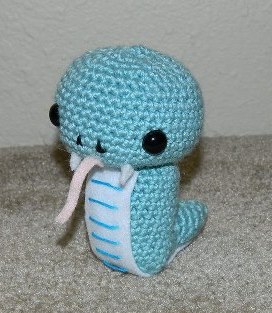 Ania did a phenomenal job with her Snake!  I love the head positioning, the big eyes and the beautiful detailing.  She said she had a lot of fun making him, and he turned out great!
Phaikki tagged me on Instagram to show me her latest creation named Ular-larr…I love it when people name their amigurumi 😉  She just started making amigurumi at the end of last year and since then has become addicted!  Your Ular-larr is super cute, Phaikki!  Glad you're enjoying your new hobby so much!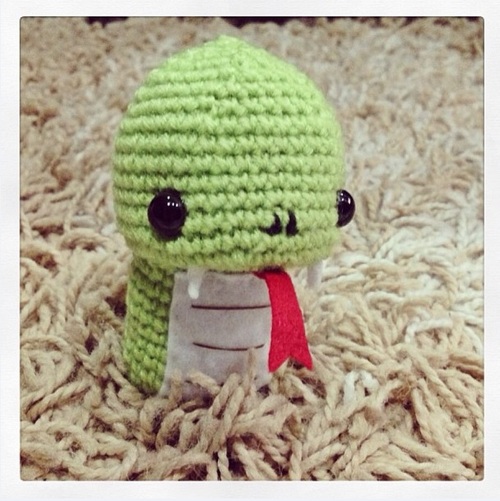 Carmen of Crafty Queens from Holland made this delicate little brown Snake!  Looks like he's indulging in some sweets with his long tongue!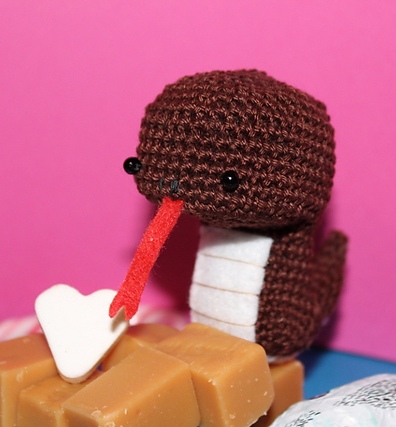 Vy from Illinois made a Ms. Snake with a flower atop her head!  What a way to personalize your own Snake 🙂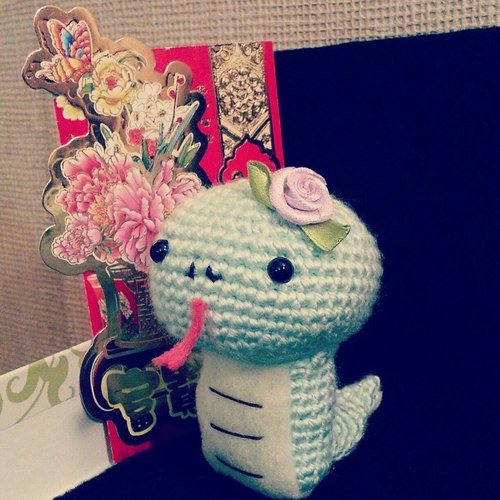 Kim-Hoa from California made this little guy to help celebrate Chinese New Year too!  He looks so well-made as she did a great job with all the details, from the beautifully-stitched body, to the nose, the fangs and the tongue.  He's soaking in the California sun near the window 🙂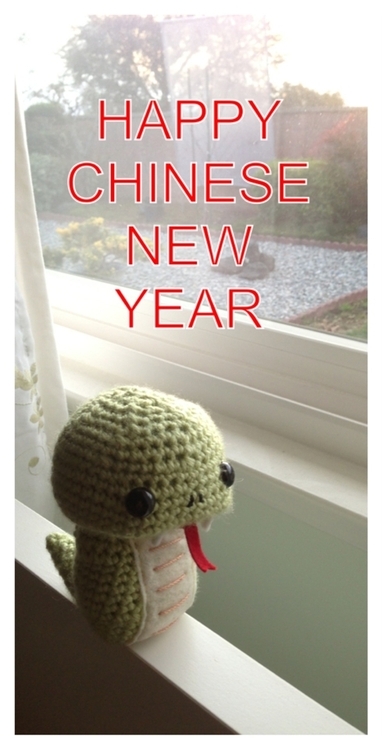 Crystal from Toronto stumbled upon my blog through Pinterest a few months ago and has made several items from my patterns, including her own Snake!  And is that a crocheted basket I spy behind her Snake?  Crystal has definitely been a busy crocheter!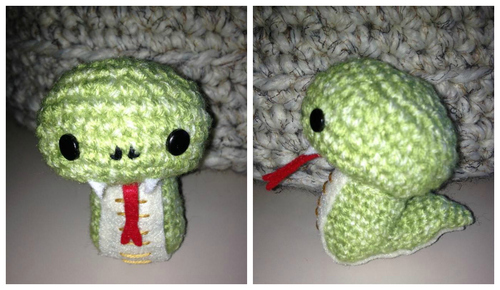 Rebecca was inspired to make her Snake Slytherin-style for her friend who was born in the Year of the Snake and is a big Harry Potter and Slytherin fan!  Rebecca used black felt for the tongue and grey felt for the belly.  It's neat how everyone adapts my pattern to make it their own!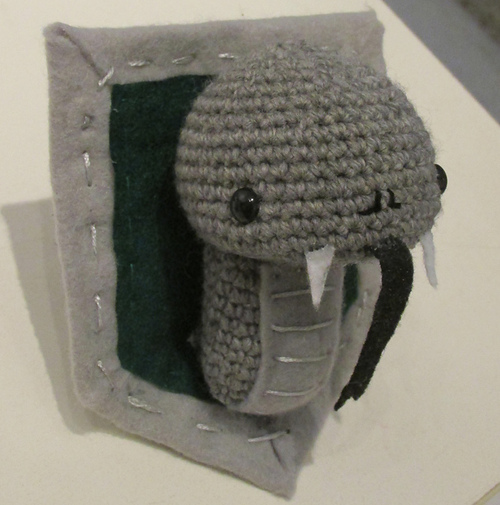 Peggy from New Jersey made this little guy as a Chinese New Year gift for her 5 year old daughter!  He looks great, and I'm sure her daughter loves him!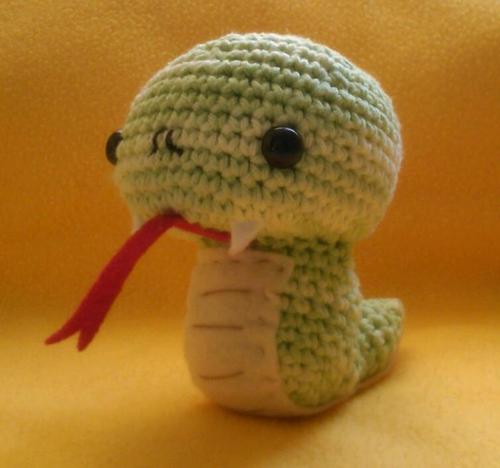 Rachel from Australia made her own Snake using Chinese New Year colours!  Rachel took her little Snake out for some Chinese New Year festivities and snapped some photos along the way- some tourists saw her and asked to take some photos with her little Snake too since they found him so adorable!  How cute is that?  My Graduation Teddy was Rachel's first real amigurumi, and since then she's made many more, including my Despicable Me Minion! You can check out her crochet projects on her blog here.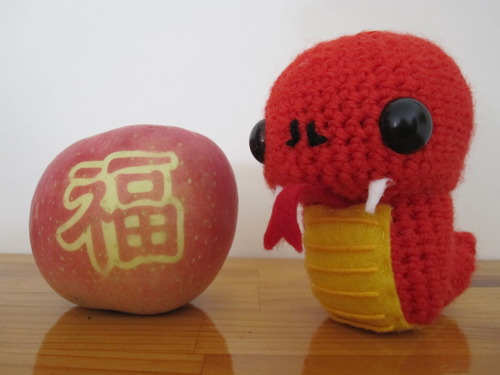 Hope you enjoyed seeing all these friendly little Snakes from around the world!  If you've been inspired to make your own after seeing all these little guys, you can access the free pattern HERE and see the story behind him HERE!  Thank you for sending me your pics, everyone!  Keep sending me pics of your work through e-mail (all_about_ami@hotmail.com), Facebook, Twitter (@AllAboutAmi) and Instagram (@AllAboutAmi)!  You can also check out my other "Crochet Corner" posts HERE!