We know a little girl who absolutely ADORES owls: her bedroom is full of owl pillows, owl decals and owl stuffies, and she even wears owl hats as well!  I knew I wanted to crochet her an owl (I love it when little kids have such an absolute favourite animal), and I had the perfect pattern that I had always wanted to try out!
Josephine of "A Morning Cup of Jo Creations" designed a super cute FREE "Baby Owl Ornaments" pattern a year and a half ago.  I downloaded the free pattern on Ravelry (find it HERE) and was amazed by just how quick and easy this pattern is.  I love how pinching and closing up the top gives the curved look of the owl- so clever and simple!  Instead of making this owl an ornament, we attached it to a keychain so that the little girl could take it wherever she wanted by hanging it on her backpack or little purse!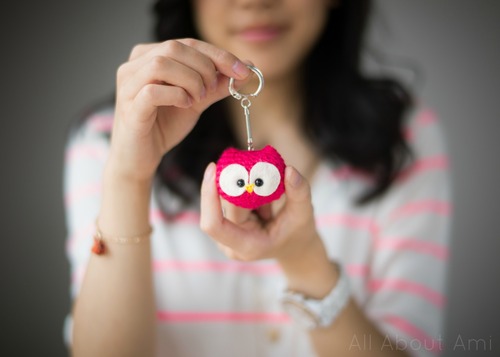 The details are so incredibly cute with the big white eyes and cute dainty yellow beak.  The placement of the eyes and beak is key to giving this owl its kawaii look, and I tried to make mine look as similar to Jo's as possible- she provides great, detailed instructions!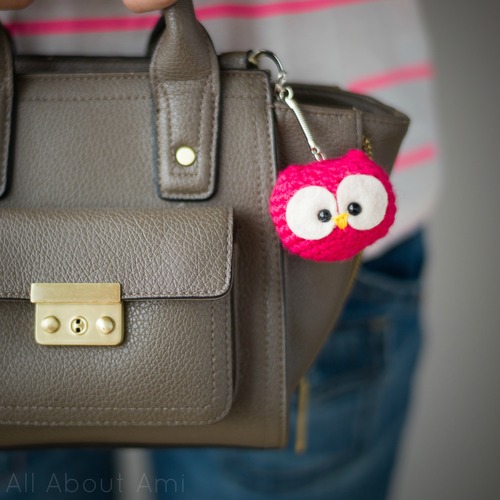 I think this owl keychain is so sweet, but you could be a super keener and start working on your Christmas ornaments too…December is half a year away!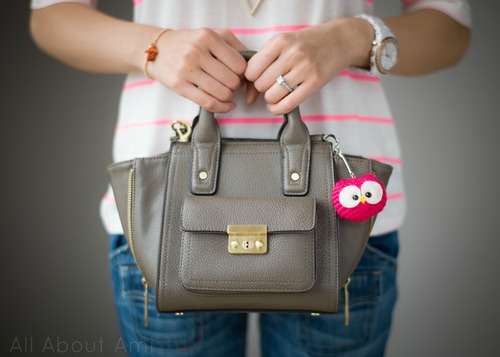 Just as Josephine says, once you've made one, it's tempting to make more since they're so cute and easy!  These are the baby owls that Josephine made in a rainbow of colours: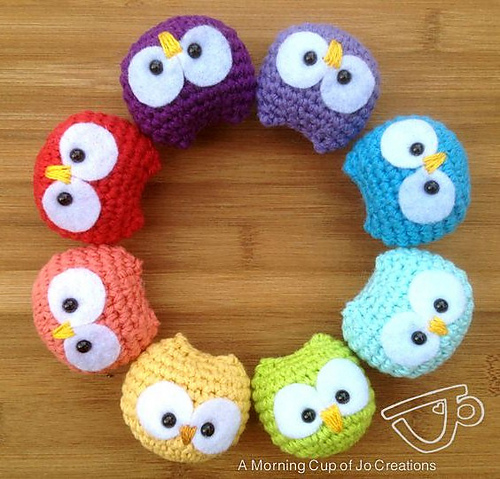 Jo also offers a pattern for a bigger, palm-sized "Travel Owl Plush" that you can find for free HERE!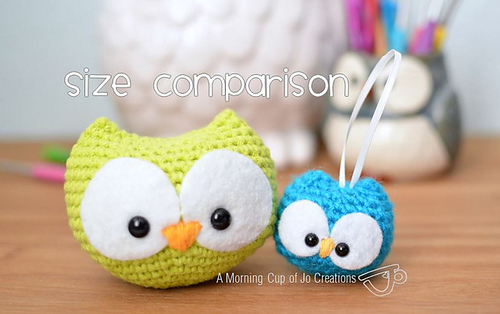 I was so pleased with this owl keychain and how quickly we could whip it up, and I hope that the little girl will like it too!  Check out Jo's Etsy store HERE to see more of her amazing designs.  ***ALSO, if you live in the Los Angeles area, Jo and I will be hosting a meet-up with other amigurumi and crochet enthusiasts in early July!  Read all about it HERE and RSVP using the Google form in that blog post.  Happy owl making!