I have some very exciting news to share with you all!  I was featured in the June 2013 issue of Malaysia's "Home & Décor" Magazine!  This is the beautiful cover…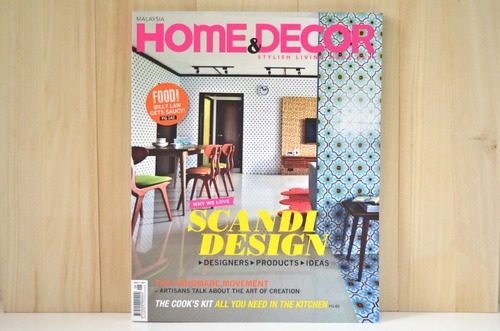 Mei of Meimoirs, a fellow amigurumi artist who is extremely talented and creative, first contacted me in March and told me that she was doing a story about the "Global Handmade Movement" for the magazine.  I was so honoured that she wanted to feature me!  Mei did a wonderful job with the story as she talks about the rising popularity of handmade items, Pinterest, DIY tutorials and Etsy, as well as how social media has really helped spread the popularity of crafting.  Handmade items are definitely a breath of fresh air in a world of mass consumerism and big-box stores!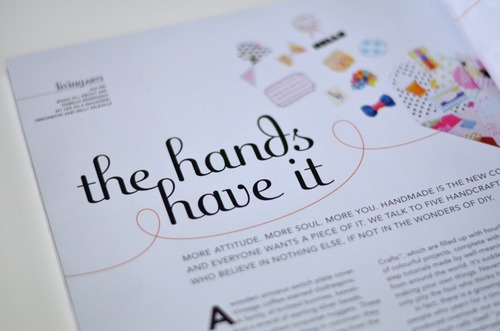 The story features five artists from around the world, including Canada (me), France, Australia and Malaysia!  I really enjoyed reading about the other artists and seeing their work 🙂  It is definitely neat to see and hear about what is going on around the crafting world!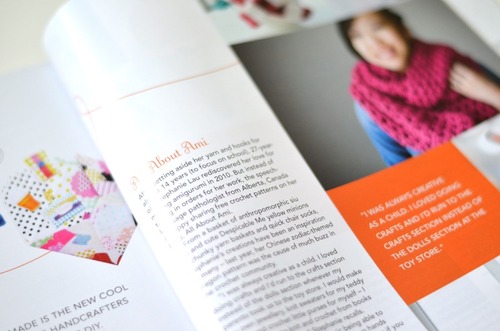 My feature includes pictures of Snuggles, Dragon, Sweetheart Bunny and my Long Double Crochet Cowl!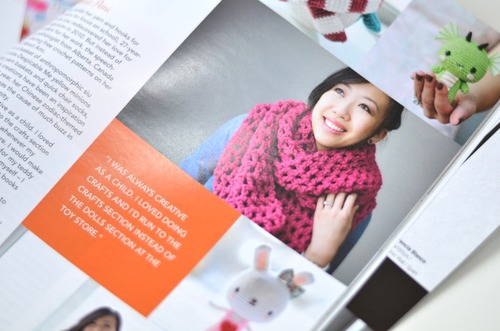 Here is my feature in the magazine!  Give it a read…perhaps you'll learn something new about me!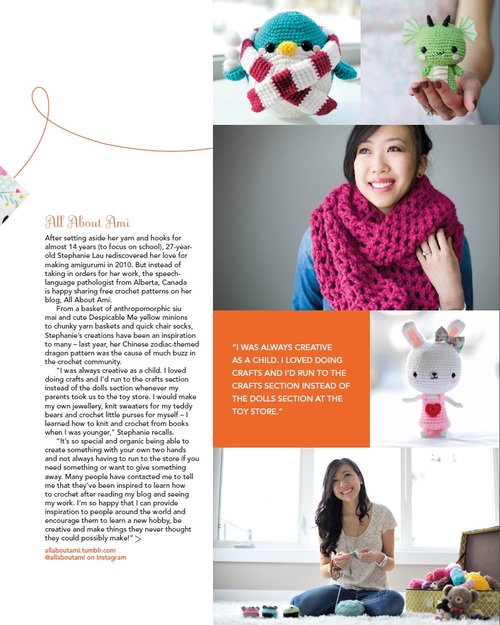 Thank you to Malaysia's Home & Décor Magazine for the lovely feature, and thank you so very much to Mei for writing up such a great story and including me!  Check out Mei's amigurumi work on her blog HERE!
[All photos in this blog post courtesy of Mei!]