When I first started crocheting amigurumi and learning how to crochet in rounds to create a ball, I used the "Chain 2 method".  In this method, you add a series of single crochets into the second chain from your crochet hook.  My amigurumi books used this method, and I never thought about any other techniques that might be better, although I had come across "The Magic Circle" while looking up patterns and how to begin amigurumi on-line.  I read that some people found it difficult, and so I never even bothered to try it out for myself since the Chain 2 method was so simple!
However, as I was making Link, I decided to try out this "Magic Circle" because the Chain 2 method still leaves a small visible hole.  It isn't a huge deal, but I did not want any stuffing to show and I wanted a cleaner finish.  I found the Magic Circle to be a very simple technique to start amigurumi, and it leaves no hole at all!  Now that I've learned this method, I will never go back to the Chain 2 method!  Take a look at the difference in the pictures below: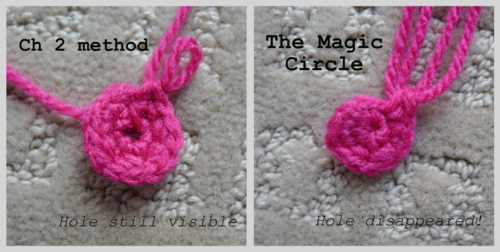 Here is a tutorial on how to begin amigurumi with "The Magic Circle"!  First off, loop the yarn.  Pinch the yarn where the ends cross as shown below.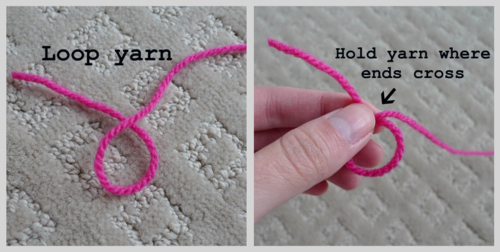 Next, insert your crochet hook into the loop and pull up the working yarn.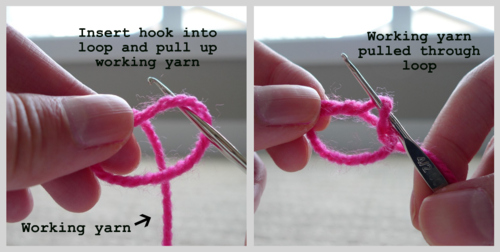 Yarn over and chain 1 to help secure the magic circle.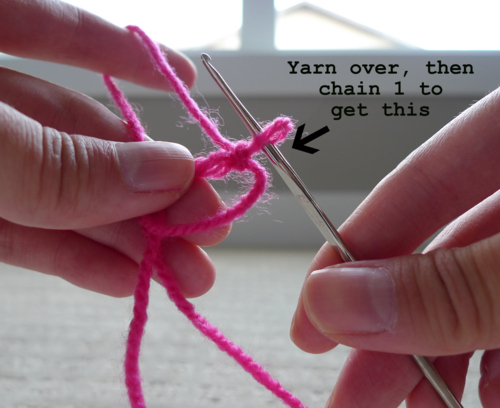 Keep inserting your hook into the loop and adding single crochets.  Note that this first Chain 1 does not count as the first single crochet.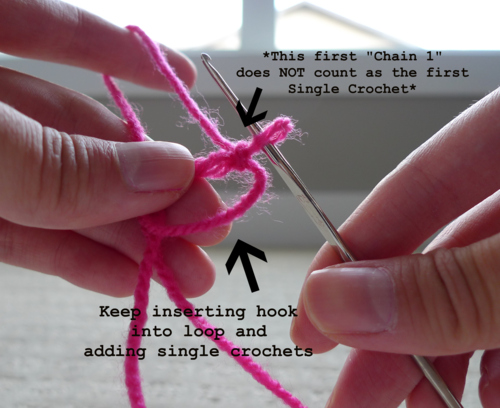 As shown below, 6 single crochets have been worked into the loop, and the initial Chain 1 does not count as a single crochet.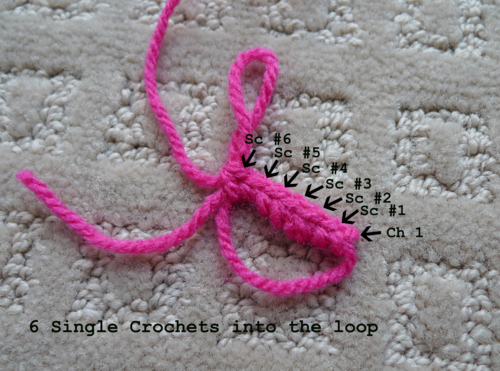 To tighten the loop, pull the end of the yarn tail- the hole will get smaller.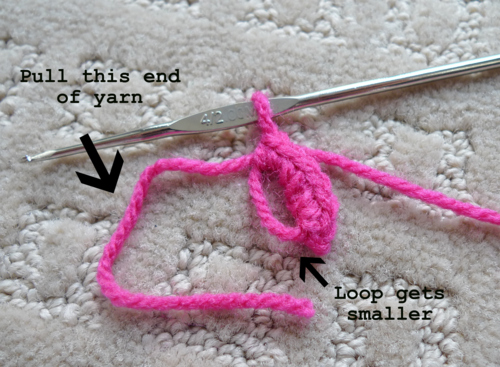 As you continue pulling the end, the hole disappears.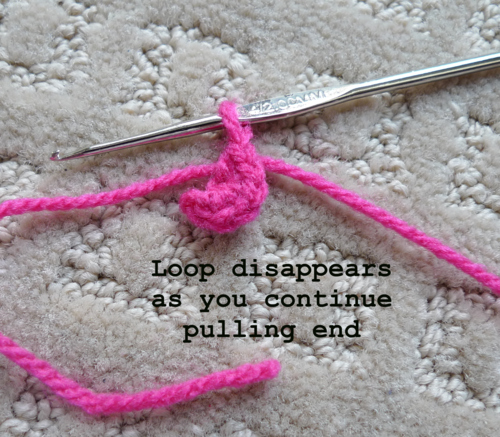 And now, the magic circle is complete with no visible hole!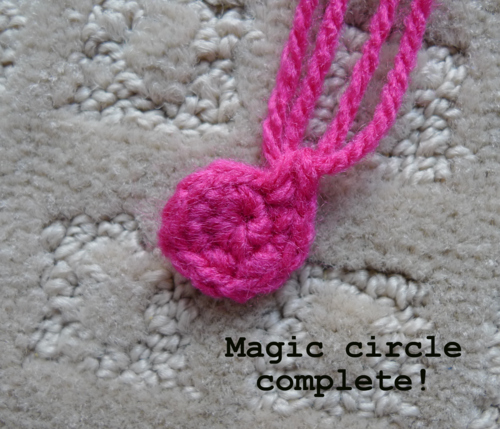 Sometimes it's easier seeing everything in action, so here's a great video HERE by Teresa Warrior showing how to begin the Magic Circle using the steps I showed above.  She even provides a slow-motion repeat of this technique at the end of the video.
Have many of you already been using the Magic Circle technique when making amigurumi?  Some still prefer the Chain 2 method, but it's nice knowing that there are other techniques out there.  I always use The Magic Circle now, and I'm so happy I finally took the time to look into it as it is such a clean way to begin all the amigurumi shapes!  You can also use the Magic Circle when beginning hats, baskets, purses, and other projects worked in the round!  Happy crocheting, everyone!