Do you remember Finnley the fox?  I blogged about him HERE as he was my very first amigurumi design published in a book!  Finnley is receiving plenty of love in Tracey Todhunter's book called "Crochet, Learn It. Love It.", and now he is gracing the cover of the June issue of "Love Crochet" magazine!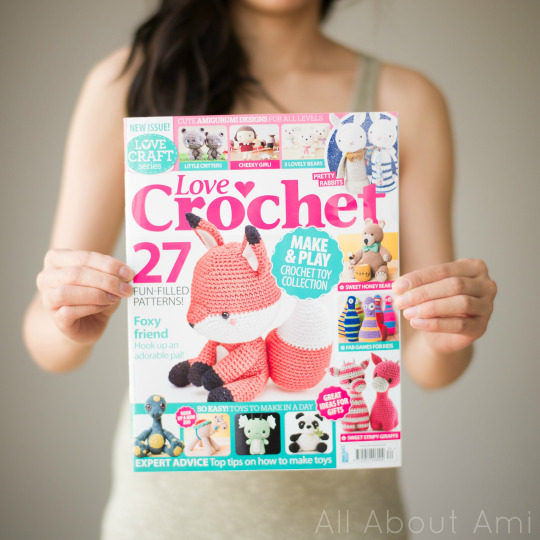 I was delighted to receive a copy of this magazine since it is absolutely jam-packed full of amigurumi!  As you flip through the magazine, you'll catch a glimpse of my Spring Bunnies!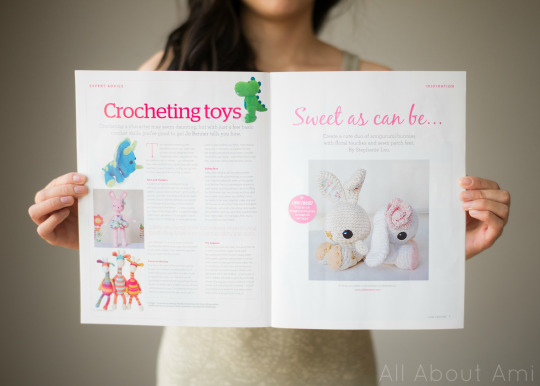 What's amazing is that you can actually find Finnley's whole pattern in this magazine!  If you've been wanting to make a foxy friend for yourself, this is your chance to snag the pattern!  His colours look so vibrant as they absolutely pop out of the page!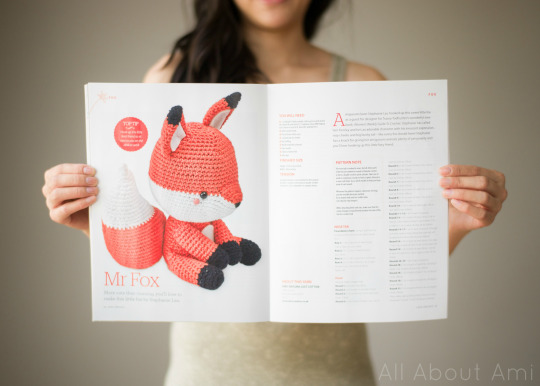 You'll also find Dragon's whole pattern in this magazine as well!  He has received so much love all around the world and in print!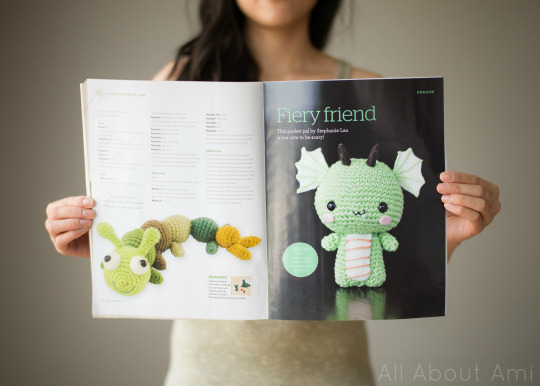 Lastly, you'll spot me in an article called "So Kawaii" which features three amigurumi designers from around the world: Mei of Amigurumei from Malaysia, Sandrine of Tounicote from France, and myself from Canada!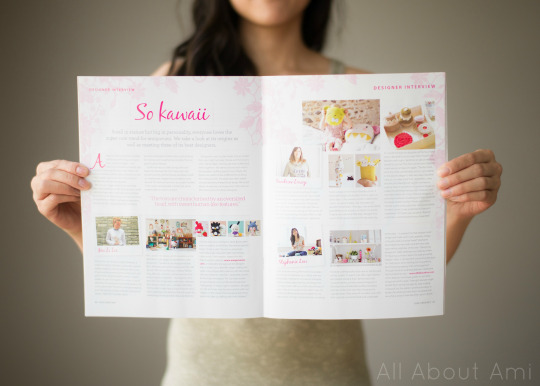 It's such a thrill having so many of my creations featured in this magazine!  I wanted to let you all know about it since this is a great chance for you to get your hands on Finnley's pattern!  This magazine is available for purchase in the UK, but I am unsure if hard copies can be found in North America.  However, you can purchase digital copies on the Apple Newsstand and you can find subscription information HERE!  Thank you for dedicating a whole issue to amigurumi and for featuring my creations, Love Crochet Magazine!