When I went to Michael's to pick up some new yarn and a smaller crochet hook, I found Ana Paula Rimoli's book entitled "Amigurumi Two!: Crocheted Toys for Me and You and Baby Too".  It was the second book that Ana Paula had written, but the first book was nowhere in sight.  I excitedly purchased the book after flipping through the pages and oohing and ahhing at every single picture.  I highly recommend Ana Paula's books as the instructions are very clear and every single crocheted creation is so darn cute.  The little bear, bunny and koala bear on page 26 really caught my eye.  I was determined to make all three of them, so I started off with the little koala bear.
I excitedly crocheted all the body parts and laid them out.  I love how quickly it takes to crochet amigurumi since each body part is so small!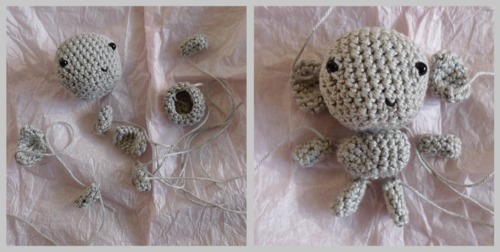 At this point in time, I had not yet purchased safety eyes (these are special eyes used for soft toys or dolls that have plastic washer backings).  It is much easier to use safety eyes as you can stick them into the head when you are ready just before you stuff it.  However, Michael's did not sell safety eyes, so I used black beads instead.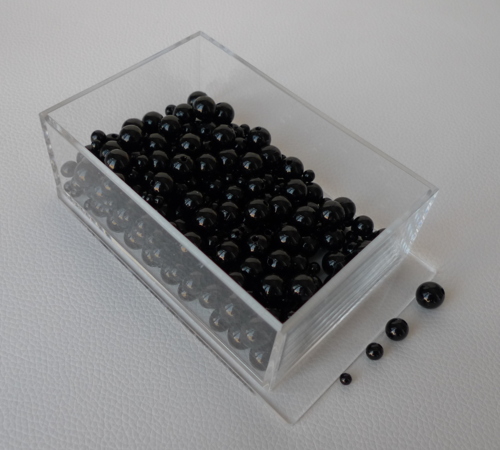 It is more challenging using beads as I had to place them in the row I was working on and then crochet around them.  They also don't look as nice as they give the stuffed animals a "bug-eyed" look since they tend to stick out.
Here are some pics of Koala's assembly: attaching the body, the legs, the arms, and then the ears!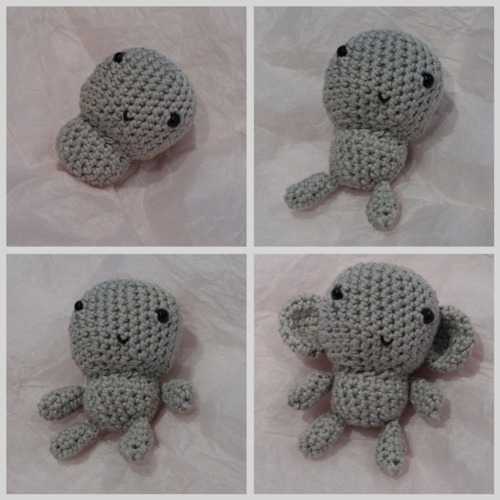 Here are front and back pics of Koala all finished, now with his felt nose (which Ryan glue gunned on)!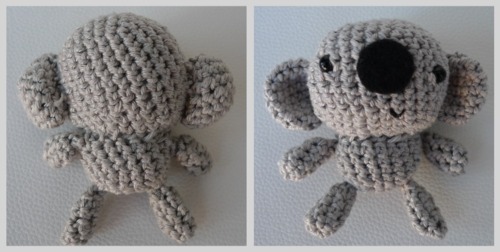 Isn't he cute?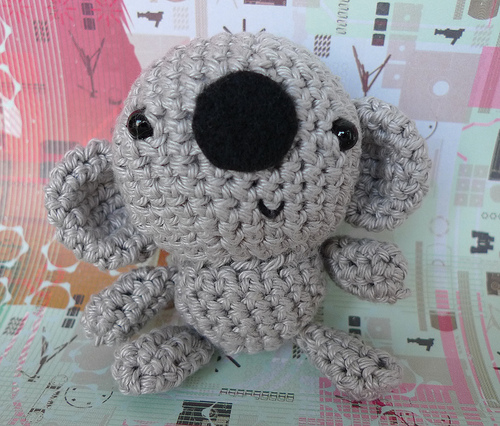 I was so happy with how Koala turned out!  He sits proudly on my desk and on my shelf.  Koala was a favourite among my friends when I showed them pictures of my amigurumi!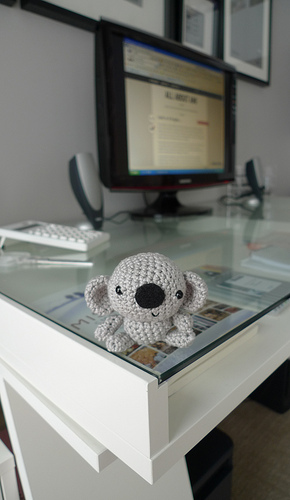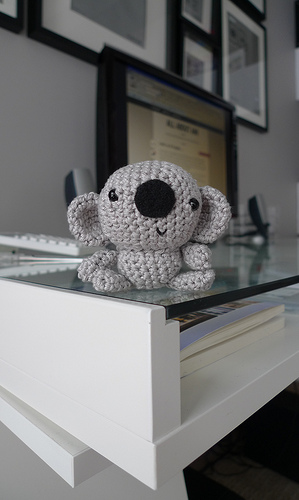 So there you have it!  My first amigurumi using one of Ana Paula Rimoli's patterns.  I adore her patterns, and I can't wait to show you the rest as I've made many now 🙂