The months seem to be flying by so quickly, and now the April/May 2015 issue of #crochet magazine is out!  This is the fourth issue, and when I received my copy of the magazine in the mail recently, I was blown away to find out that I was on the cover!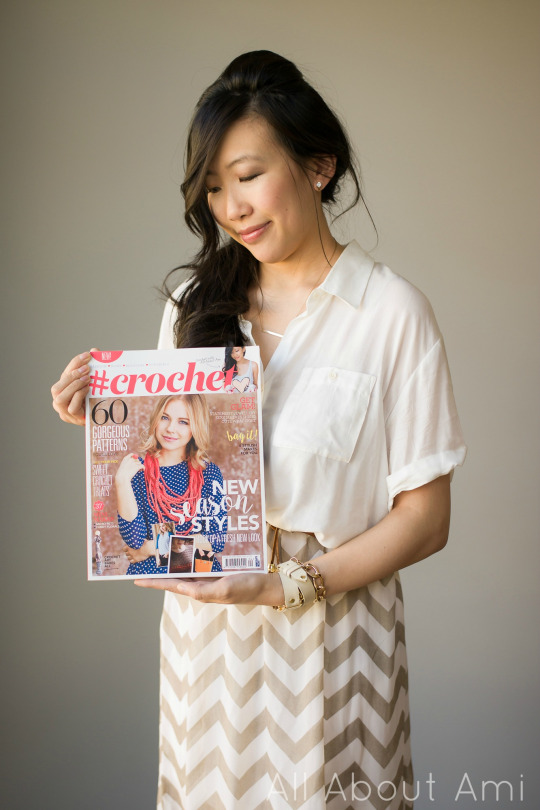 You may recall that I was on their premiere issue as well!  I blogged about my excitement being on the cover of their very first issue back in October 2014 (see blog post HERE) and I cannot believe it's already been half a year.  Myla had just turned two and I was very pregnant with Brielle!  I am so honoured to be gracing their cover again along with my Fluff Bears in this Spring issue!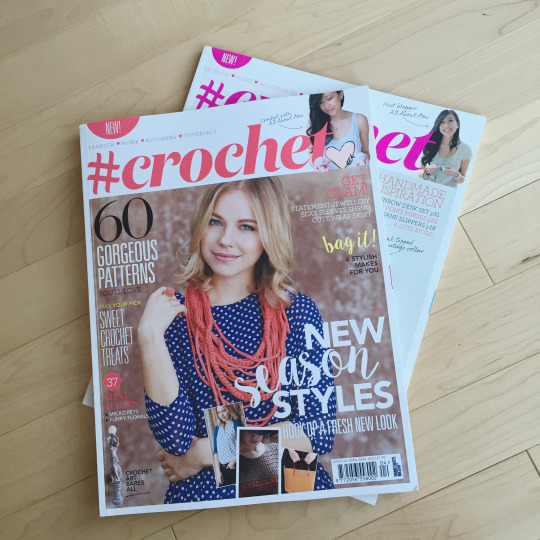 Here I am at the beginning of the magazine in the Table of Contents…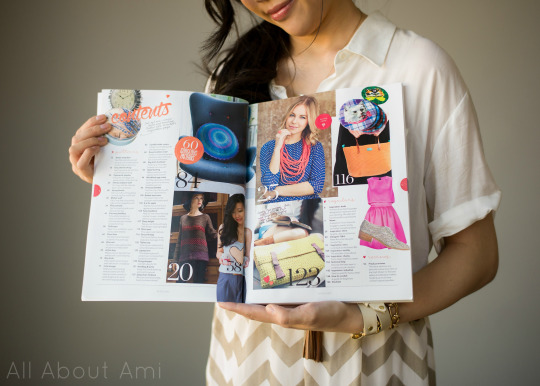 And here is the Fluff Bears' magazine debut!  As always, I love this magazine's gorgeous layouts and how they play with typography!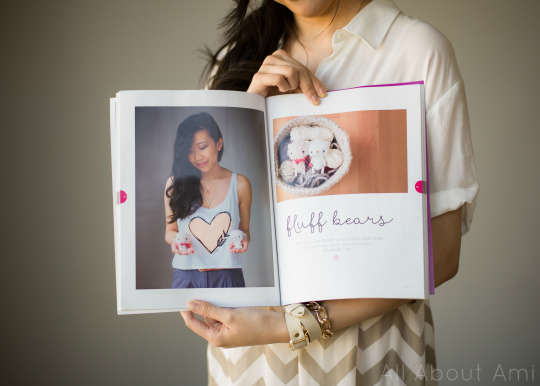 Here is the pattern for my Fluff Bears!  I was happy they explained that the "ami" in my blog name refers to "amigurumi" (many people still think my name is Ami haha) and was flattered that they describe my blog as an "informative and welcoming site" where I share my patterns, hoping to inspire others to take up crocheting and creating! 
I can also be found at the very end of the magazine in the "Stockists" page!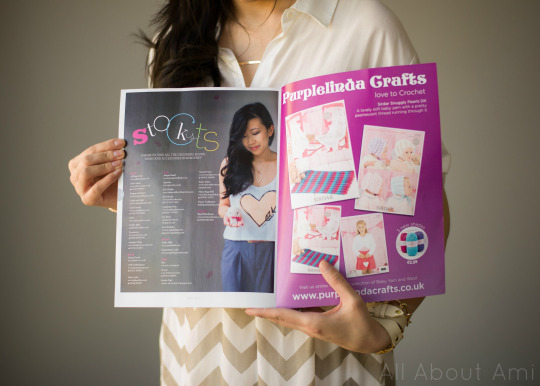 I can't believe that this is already the fourth issue of #crochet magazine!  I really am so honoured that I've had the privilege of having myself or my work on the cover and included in each issue!  Issue 1 featured my "Long Double Crochet Cowl" and the "Siu Mai", Issue 2 featured my "Spring Bunnies" and the "Chunky Double Crochet Cowl", Issue 3 featured my "Valentine Teddy" and the "Triple Luxe Cowl", and this most recent Issue 4 featured my "Fluff Bears"!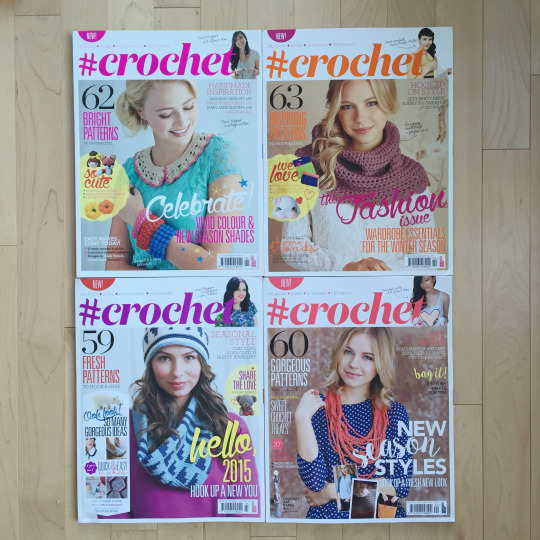 Thank you for being so supportive of my work, #crochet magazine!  I would like to extend a special thank you to the editors, Katriel and Katie, for always including me and creating such a beautiful magazine to show people that crocheting can be contemporary, modern, and stylish!  I've gained a lot of inspiration by going through this magazine, and I've even started some projects after seeing them in these issues!  I can only hope that people have similarly been inspired to try out some of the projects that I've designed after seeing my amigurumi and cowls featured in #crochet magazine!
You can connect with #crochet magazine through their Facebook page HERE, their Twitter HERE, and see how to purchase this magazine HERE.  Hard copies can be found in WHSmiths, Tescos, and many independent newsagents in the UK, Barnes & Nobles in the US, and Chapters Indigo in Canada!  My parents said they're going to try and go look for a copy at Chapters after I showed them this feature, haha….so thankful for proud parents 🙂