***You can purchase an INEXPENSIVE AD-FREE PDF of this pattern on Etsy HERE and on LoveCrafts HERE!  This beautifully formatted PDF includes the step-by-step pictures and is a total of 8 pages including the cover page!  The free full written-out pattern for this cardigan can be found HERE!  You can also find this pattern in my Easy & Modern Knits Pattern Bundle found HERE (includes over 25 of my knit patterns at a discounted price)!  The Lion Brand Kit HERE includes the pattern and all the Chainette yarn needed to make this cardigan!
Ever since Chainette Yarn first made its appearance in the LB Collection, it quickly became one of my favourite yarns of all time. It is a luxurious worsted weight (level 4) yarn that is a blend of 70% Baby Alpaca, 18% Virgin Wool, and 12% Polyamide. It is incredibly soft and spun with a modern "chainette" construction which allows for air to pass through, making it very lightweight and airy.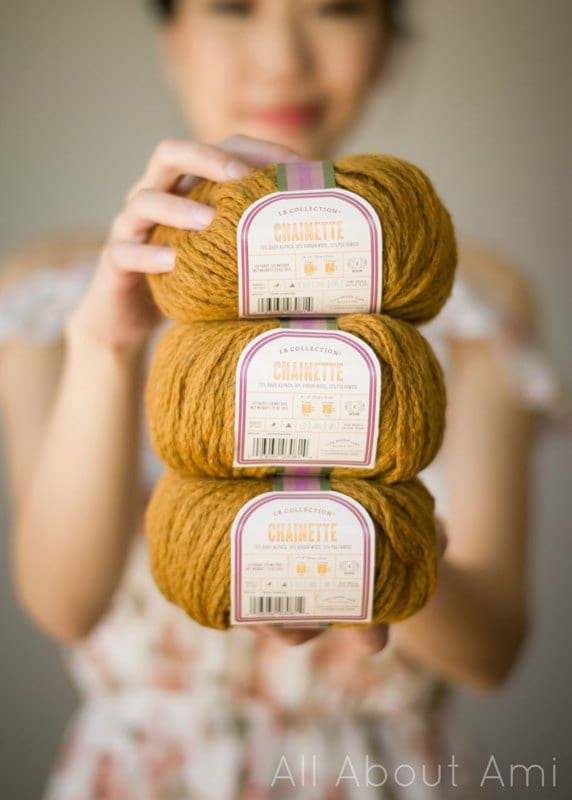 Chainette has a slight halo so that the stitches become smoothed over and somewhat blurred together when you create items with it. Each ball contains 50 grams/131 yards of yarn, and it comes in 10 gorgeous shades – it is currently only available online since it is part of the LB Collection. You may remember that I knitted my popular Horizons Beanies (both adult and child sizing) with this Chainette yarn!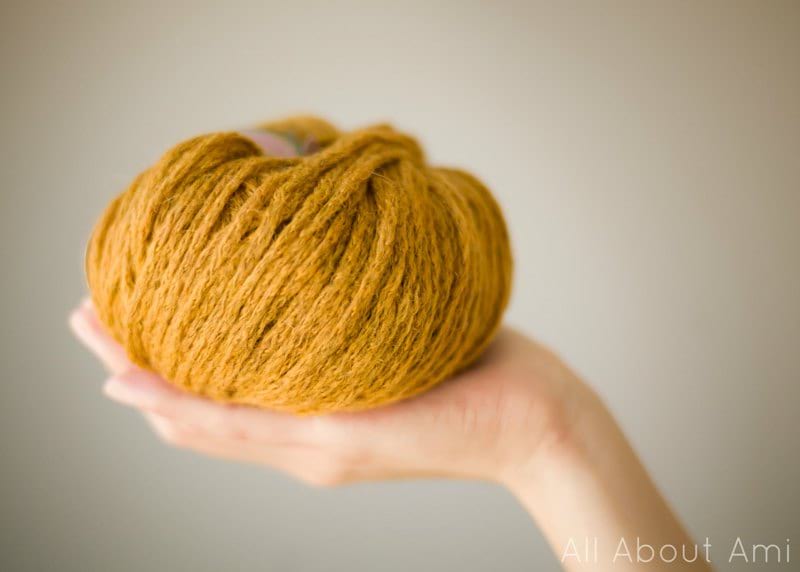 I have always wanted to knit a cardigan using Chainette Yarn, and I wanted it to be a classic cardigan using the stockinette stitch with considerable length and pockets. I knit a back panel and two front panels using my 5.5 mm needles, and they worked up quickly using worsted weight yarn. I seamed the tops of the panels together with the whip stitch and the sides of the panels with the vertical invisible seaming technique, making sure to leave spaces for the arm holes.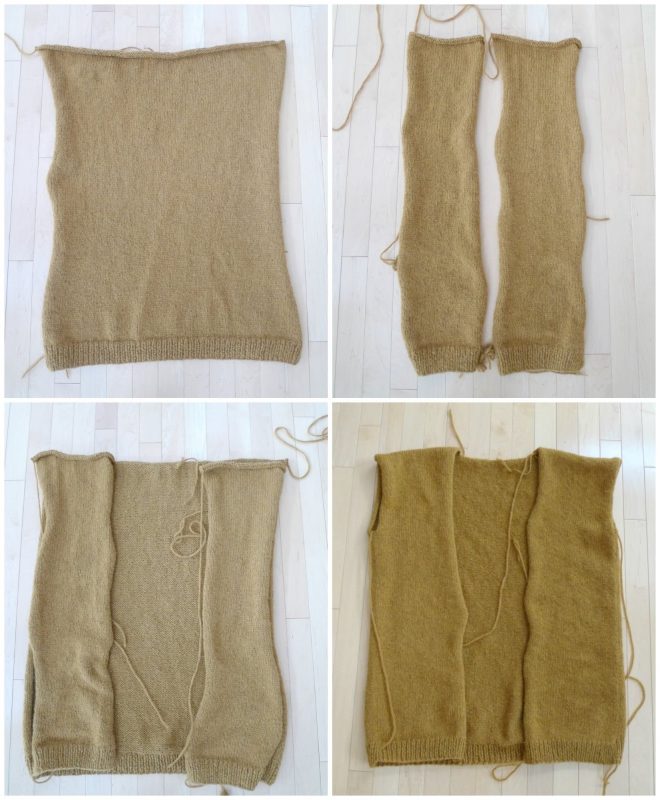 Next it was time for the sleeves. I worked 14 increase rows throughout, folded the sleeve in half, and then seamed the edges together using the invisible vertical seaming technique. I used the whip stitch to attach the sleeves to the panels.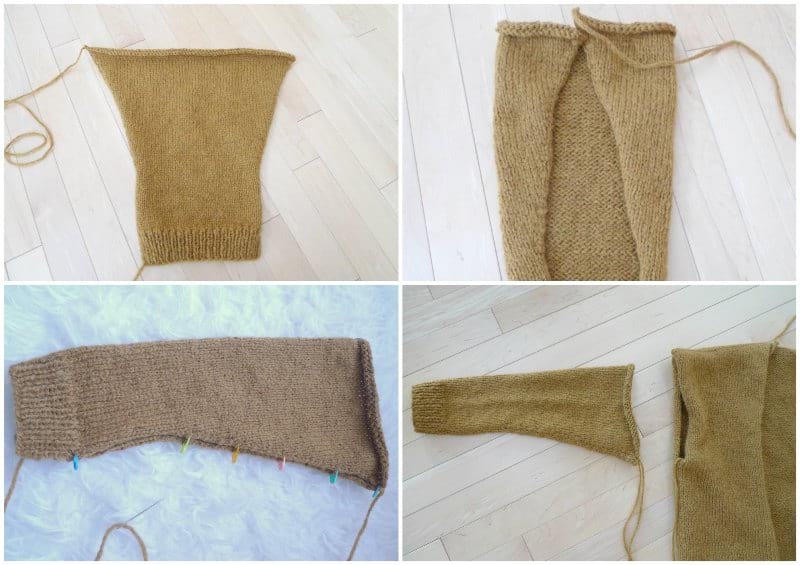 Then, it was time to pick up stitches for the collar. Starting in the bottom left corner, I picked up 3 out of every 4 stitches along the front panel, across the back panel (I picked up every stitch for the back panel portion), and down the front panel (watch this video HERE to see how to do this). I worked a ribbing pattern consisting of 5 rows for the collar!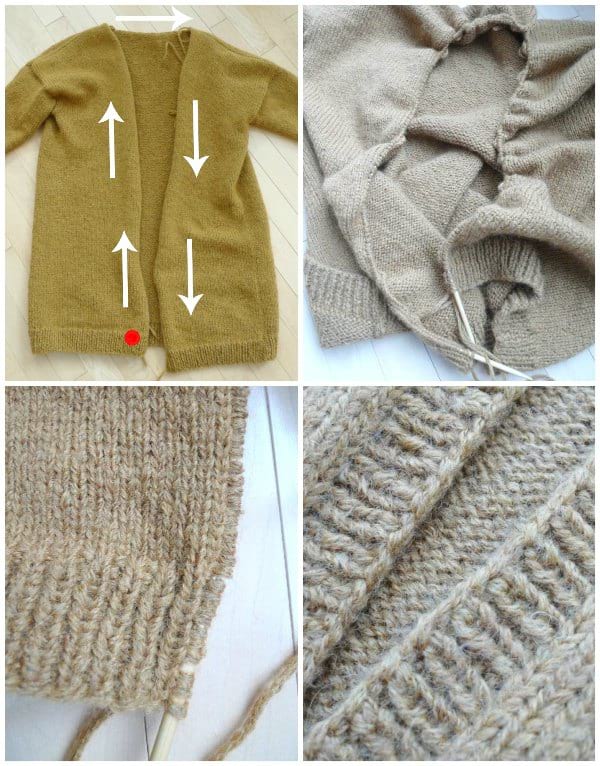 Lastly, it was time to knit some pockets! I blocked the pockets and then sewed them onto the front panels by following this video HERE.

I was sooo happy as soon as I finished assembling my cardigan and slipped it on – it is incredibly soft, cozy and oh so luxurious. Ryan declared that it is his favourite cardigan that I've ever made, and it really does have a high-end boutique look to it!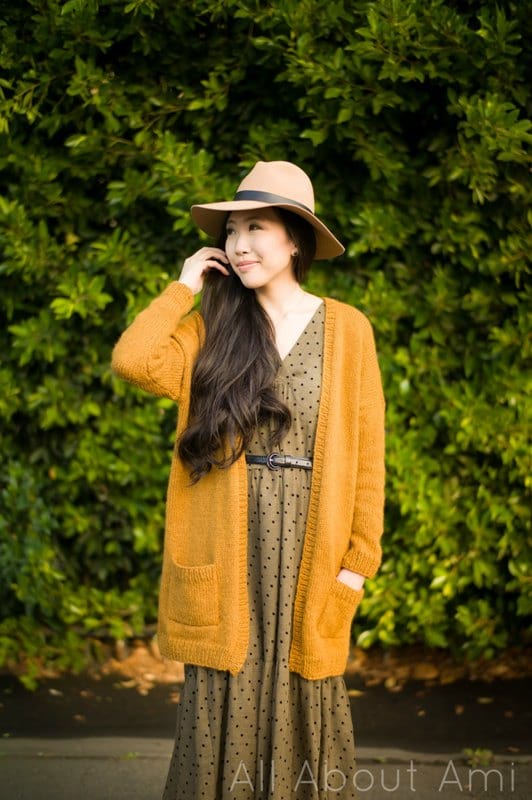 We took advantage of the warm weather on a recent trip to Southern California and snapped these final pictures of the Daylight Cardigan! I wore it the whole day and I felt so stylish and proud that I had knit this classic garment by hand. The Daylight Cardigan can be worn throughout the year in different seasons and climates as it is so versatile. It can be layered over dresses (as I have in this photoshoot), skirts, leggings, and jeans, and it can keep you warm during crisp mornings, brisk afternoons, or protect you from chilly office air conditioning!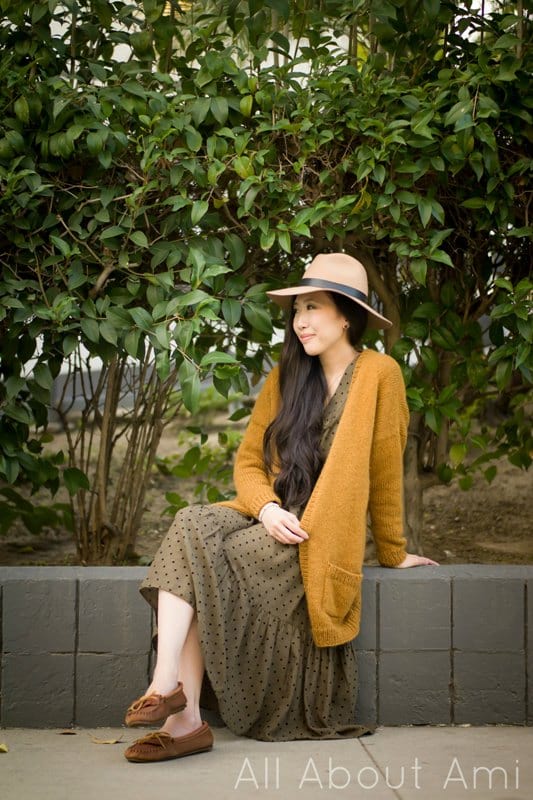 The convenient Lion Brand Yarn kit that contains all the Chainette Yarn required can be found HERE! This yarn is extremely luxuriously and unlike any I have worked with in the past – I adore how the stitches get blurred and how the yarn gives such a high-end result. I would recommend trying to snag the kit during one of Lion Brand Yarn's frequent sales so you can get this kit at a discount!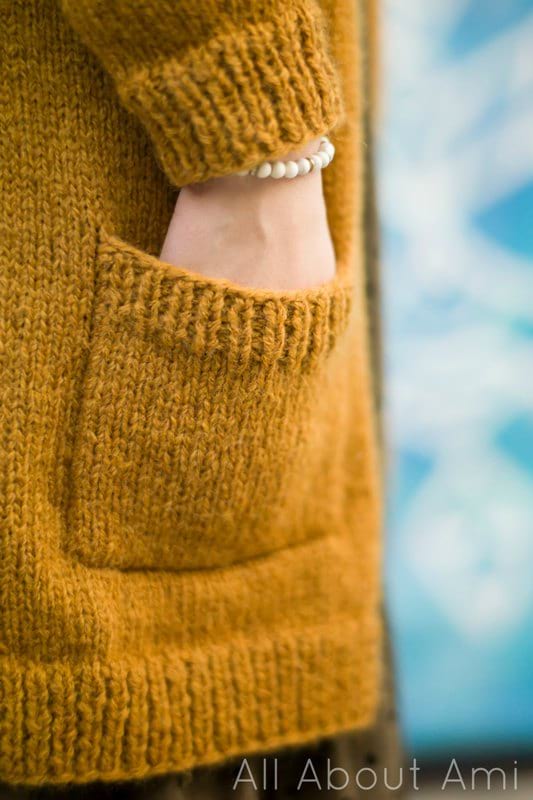 You can find the full free written pattern for the Daylight Cardigan HERE! Thank you for reading the process behind this garment – I can't wait to wear this piece more throughout the seasons!