During the summer, I had a "Pretty in Pink" bridal shower.  All the girls wore different shades of pink and brought pink food!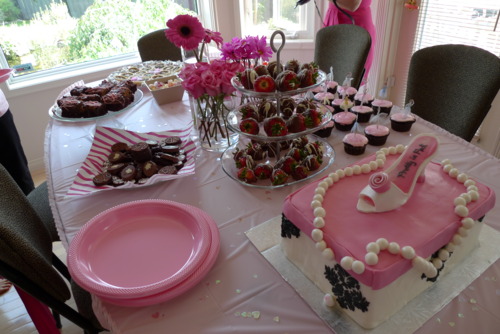 I loved my bridal shower cake with the damask pattern, the pretty wedding shoe and the pearl necklace (despite the fact that one pearl kept falling off, as seen in the picture).  We also made cake pops, Bakerella-style!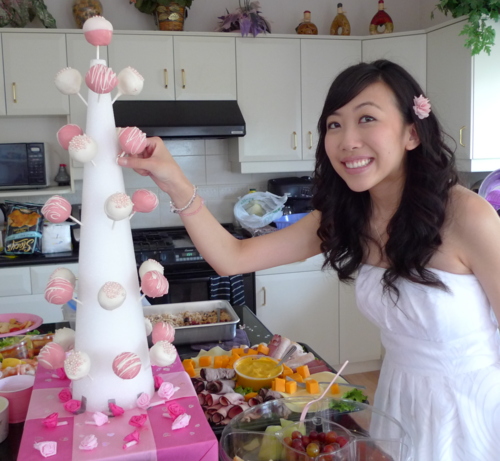 Some friends made these cute ballerina cupcakes because they knew I love to dance and I used to take ballet 🙂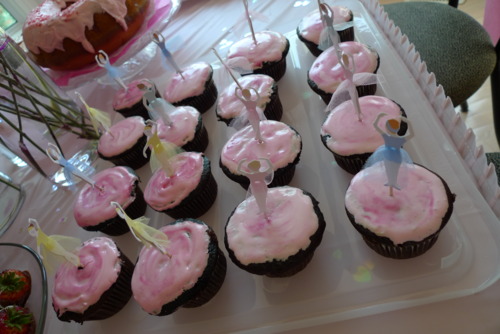 Well, one of the the friends who made the ballerina cupcakes then had her bridal shower.  I knew that I wanted to crochet her something special as a part of her gift.  Sooo, I decided to make her a cupcake bear!
I first saw cupcake bears on Amigurumi Kingdom's flickr page.  I thought the idea was sooo cute, and they'd be quick to make since I didn't have to crochet limbs or a body!  And so, I set about making my own.
I crocheted a round head and two ears.  Once again, I used beads as the eyes.  Ryan managed to wedge the beads between the stitches and then glue gunned the back so that they wouldn't poke out as much.

Then I crocheted a little cherry and found a cute cupcake liner.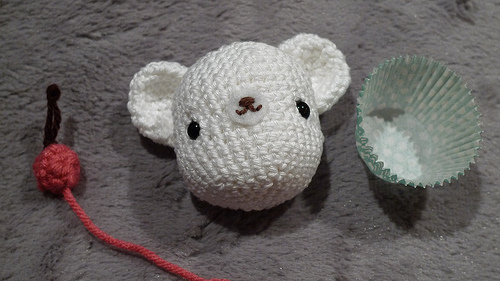 We then placed the bear inside the cupcake liner.  To make it stand well and have a firm base, we glued a piece of round cardboard on the bottom (inside the liner).  We then stuffed the bottom of the liner with some fiberfill and then placed the bear ontop.  Ryan used a glue gun to secure the bear in the liner.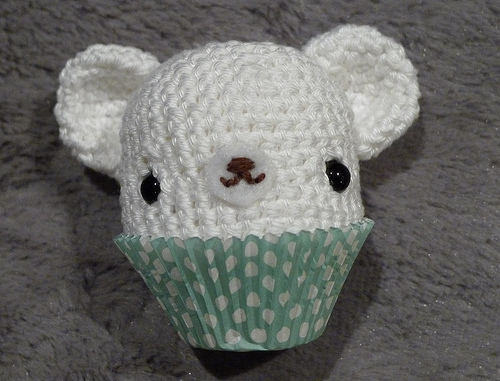 And here's the finished product!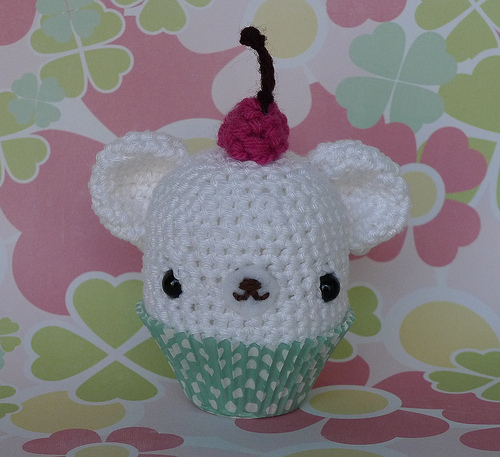 Unfortunately, I don't have any more pics of the cupcake bear since I gave him away at the bridal shower!  But I'll definitely be making more in the future, 'cause who doesn't love cupcakes?