Here's a quick post about a cupcake I made a while ago.  I have a dear friend who LOVES cupcakes (she makes beautifully delicious ones too), and so I made her this little guy when she came in town to visit.  The pattern for this cupcake is taken from Ana Paula Rimoli's first book.
Making the cupcake was relatively easy since, once again, there were no limbs, tails or ears….just the base and the icing to make!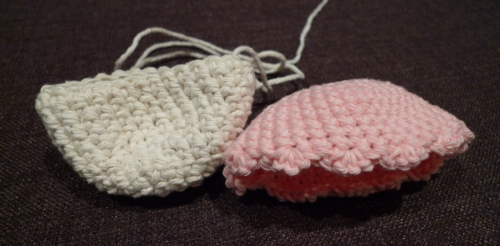 I added some eyes and a smile to the base.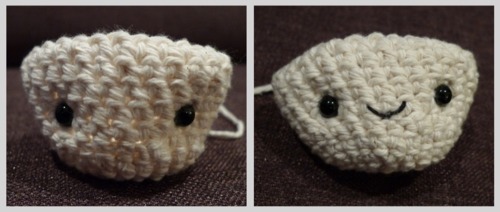 I found the next part pretty fun: I sewed sead beads onto the pink icing to represent sprinkles!  The beadwork adds a nice decorative touch 🙂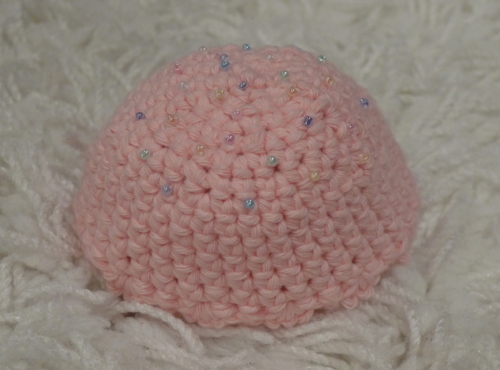 Here is the finished product!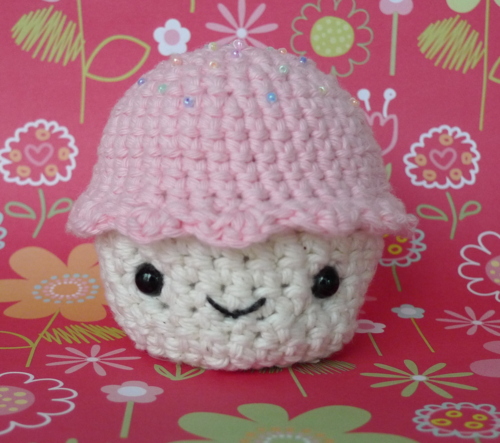 And now a top-down view.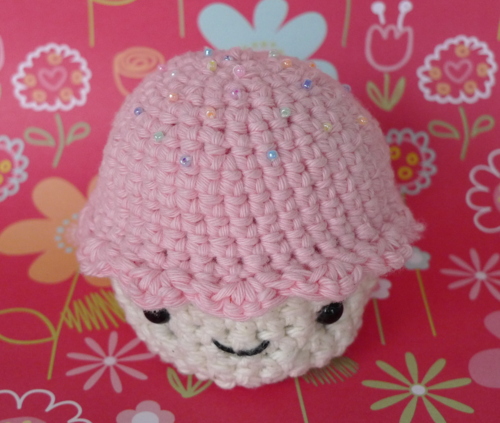 My friend tells me that this cupcake sits atop her window ledge, greeting her as she enters her place 🙂  Amigurumi make such great gifts, particularly when friends have favourite animals or favourite foods!