After making the koala bear from Ana Paula Rimoli's second book, I started working on the bunny from the same series.  My sister Ashley requested that I make one for her after she perused the pictures of the entire book and deemed the bunny to be the cutest.  The bunny pattern is actually the same as the koala: the only difference in crocheting are the ears.  The bunny also has larger eyes and a different muzzle.
I made one for her a while ago before I ordered safety eyes on-line.  The bunny was so cute that I decided to make one for myself, this time with safety eyes!  These are what safety eyes look like with their plastic washer backings: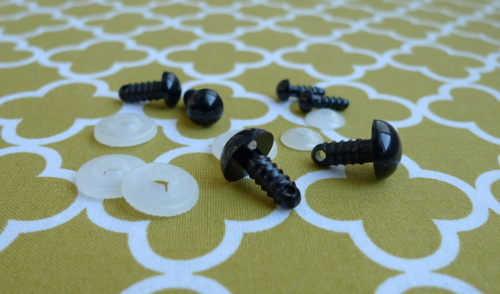 And I store them in this sleek container I got at the Muji store in SoHo while in New York City!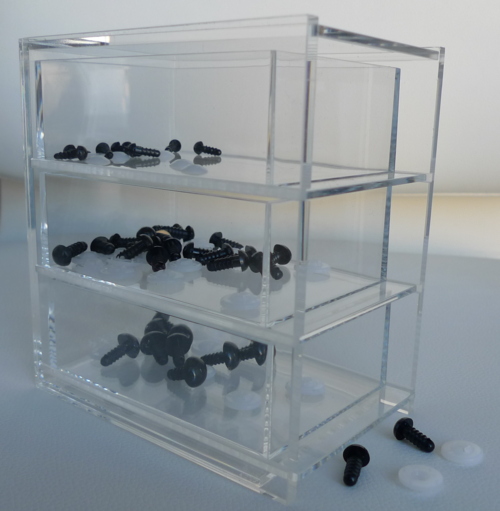 Now onto pictures of bunny!  I used 9 mm eyes: you can really see the difference between these eyes and the beads I used for Koala Bear's eyes. Ryan then helped me sew embroidery floss onto felt for the muzzle.  He's very precise!  He then glue gunned the muzzle onto the head.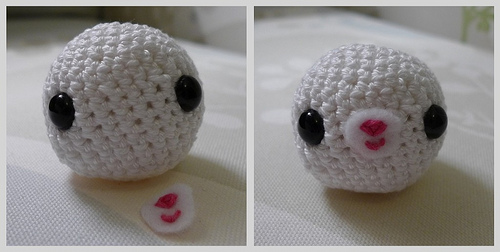 Then we cut pieces of felt and glue gunned them onto the ears.  I actually made my ears longer than the pattern found in the book.  I also forgot to leave out the ends of the yarn to sew them onto the head 😛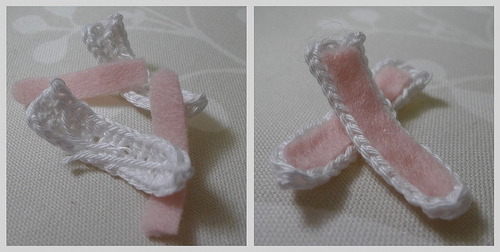 With all the body parts completed, we were ready for assembly!  They look so funny when they're in pieces like this, hey?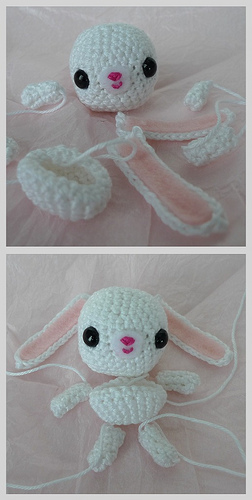 I attached the body, the arms, the legs, and then the ears!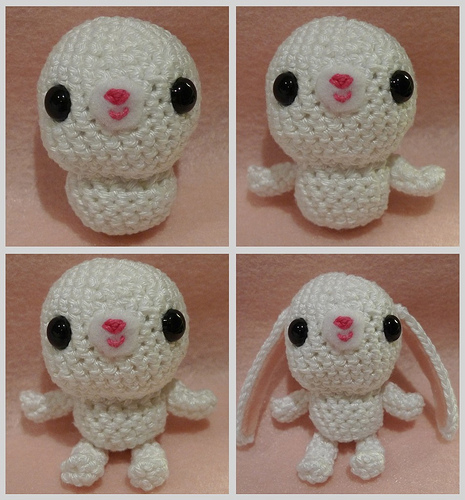 Then I made a tail (not found in the book) and attached it to bunny so that she could sit more easily!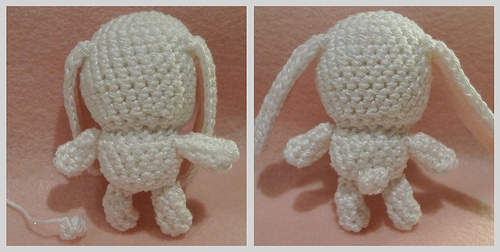 And here is the finished product!  She's sooo cute with her big eyes!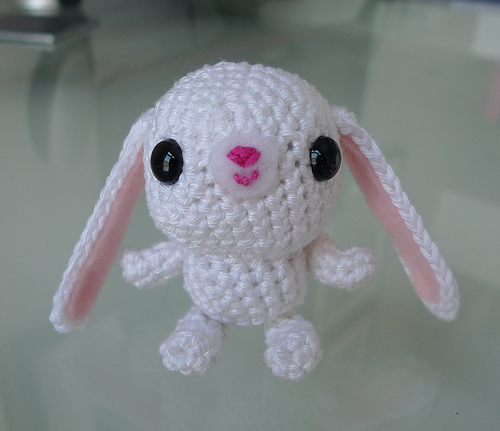 With some scrapbook paper for the background: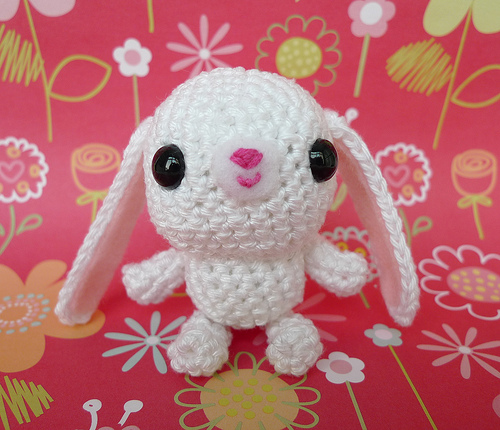 I kinda went photo crazy 'cause the bunny was so darn cute.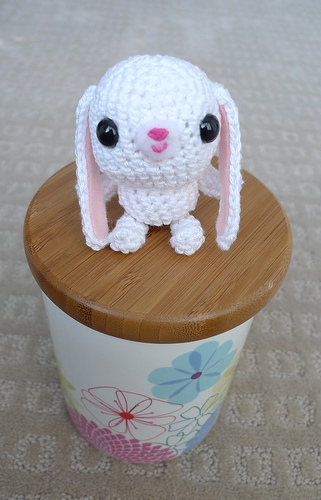 And here she sits on my desk.  I can't help but smile when I see her in the corner of my eye as I work at my computer!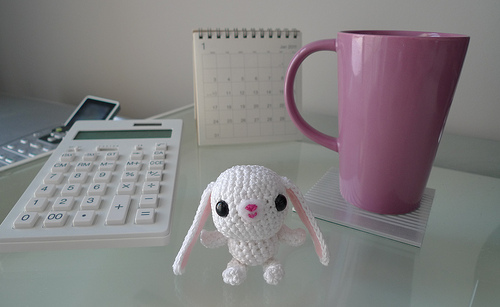 Okay, one last photo: my favourite colour is pink (hence my "Pretty in Pink" bridal shower), so I couldn't resist taking a photo of bunny with my nails.  We totally match!  Excuse my poorly-painted nails as I was in a rush when I did them 😛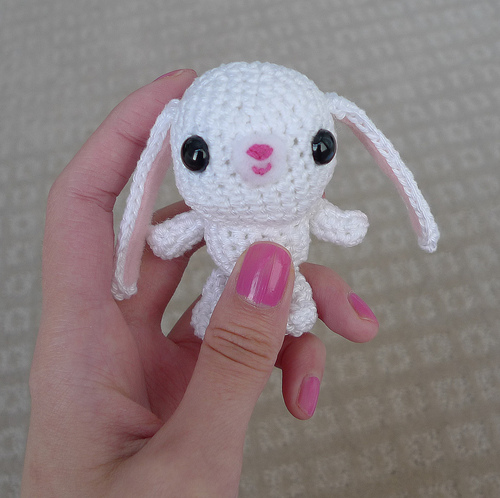 Well, this bunny certainly turned out very differently than the original stuffed animal I made for my sister many years ago.  Stay tuned because I'm working on another special bunny for Chinese New Year since it's the Year of the Rabbit!  I can't wait to show you guys my upcoming original design 🙂
Amazon Affiliate Link: