You all know how much I love teddy bears (see Fuzzy White Bear and Valentine Teddy), so here's another teddy bear I crocheted a while ago.  This teddy bear is from the same series as Koala and Bunny from Ana Paula Rimoli's second book (the pattern is essentially the same for all the animals with the only difference being the ears).  I loved the rich brown colour of the yarn I was going to use, and I knew the red scarf would contrast it beautifully.
I crocheted each body part and got ready for assembly.  I actually altered the feet to make them wider (compared to the original pattern).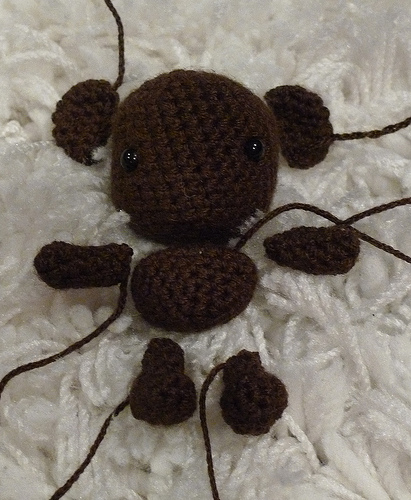 Next I attached the head and body, arms, legs, and nose.  In the last picture he sure looks like a mole!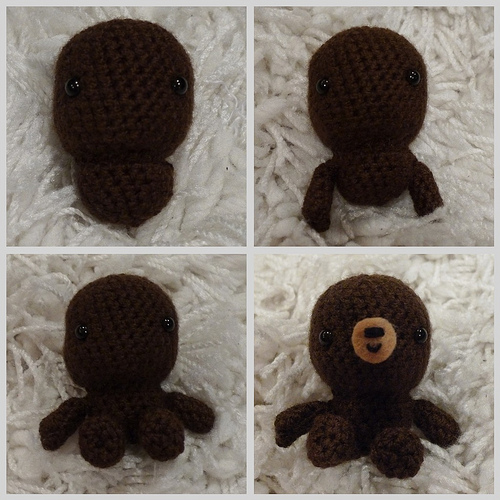 Now here he is with his ears!  He looks so sweet and happy (maybe because the other bears I made look sad!).  He's looking a little naked though…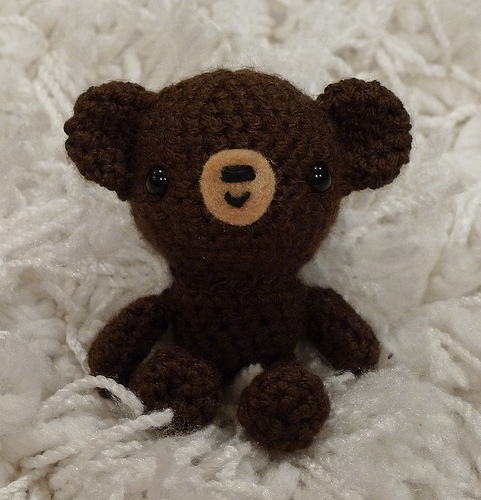 He needs a scarf to keep warm! 🙂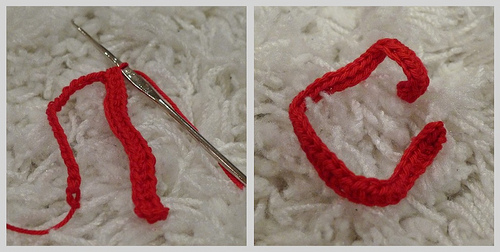 And here he is donning his beautiful red scarf!  The wider feet make him look so cute as he sits down 🙂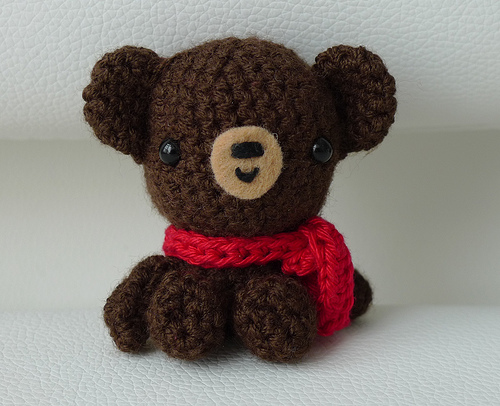 We got this hot chocolate mug for Christmas, and I couldn't resist placing him in it.  This would make a great Christmas gift, hey?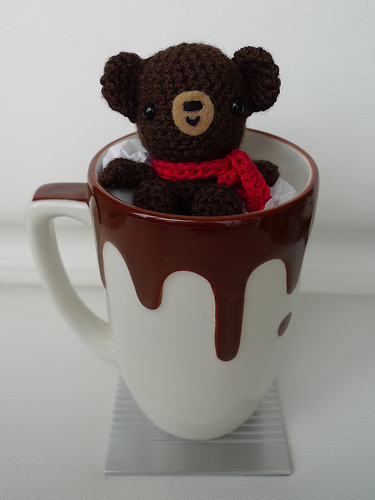 And now beside the mug…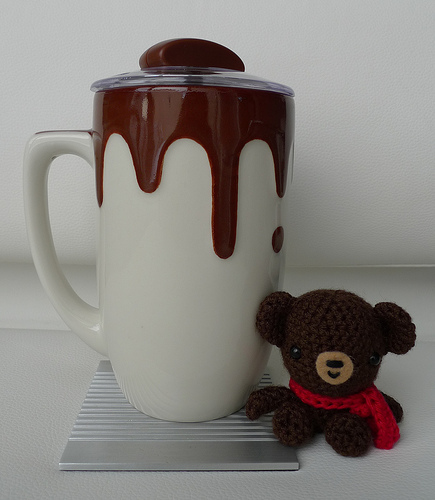 As stated above, these three were made from the same pattern by Ana Paula Rimoli.  I love them all!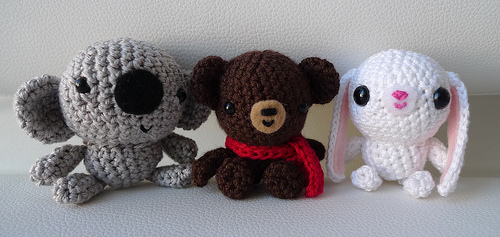 And here's one last picture…teddy bears unite!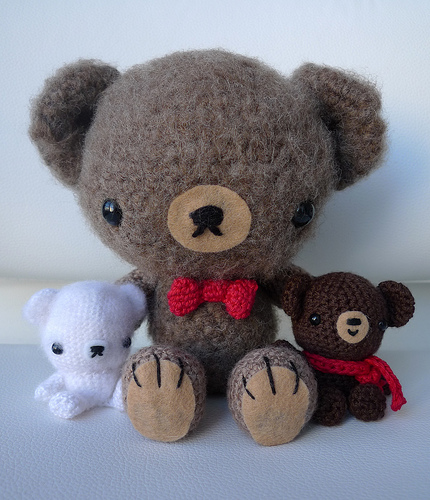 I love how he turned out!  You can never have too many teddy bears, right?
Amazon Affiliate Link: